When you first open up the Quicklink Control Panel, you will need to sign in using your Quicklink credentials. If you do not have these, you will need to sign up for a Quicklink account. Simply click the Click here to sign up text.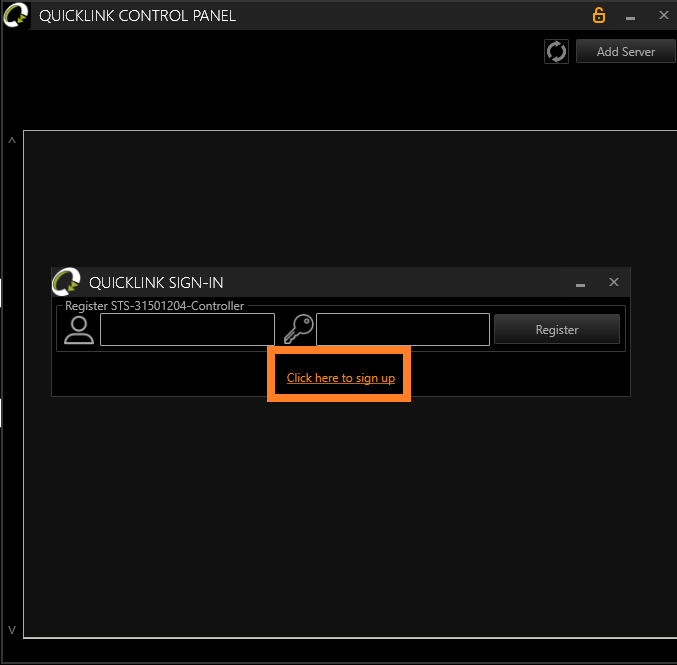 If you already have an account, but have forgotten the password, click the same link but then select Forgot password?.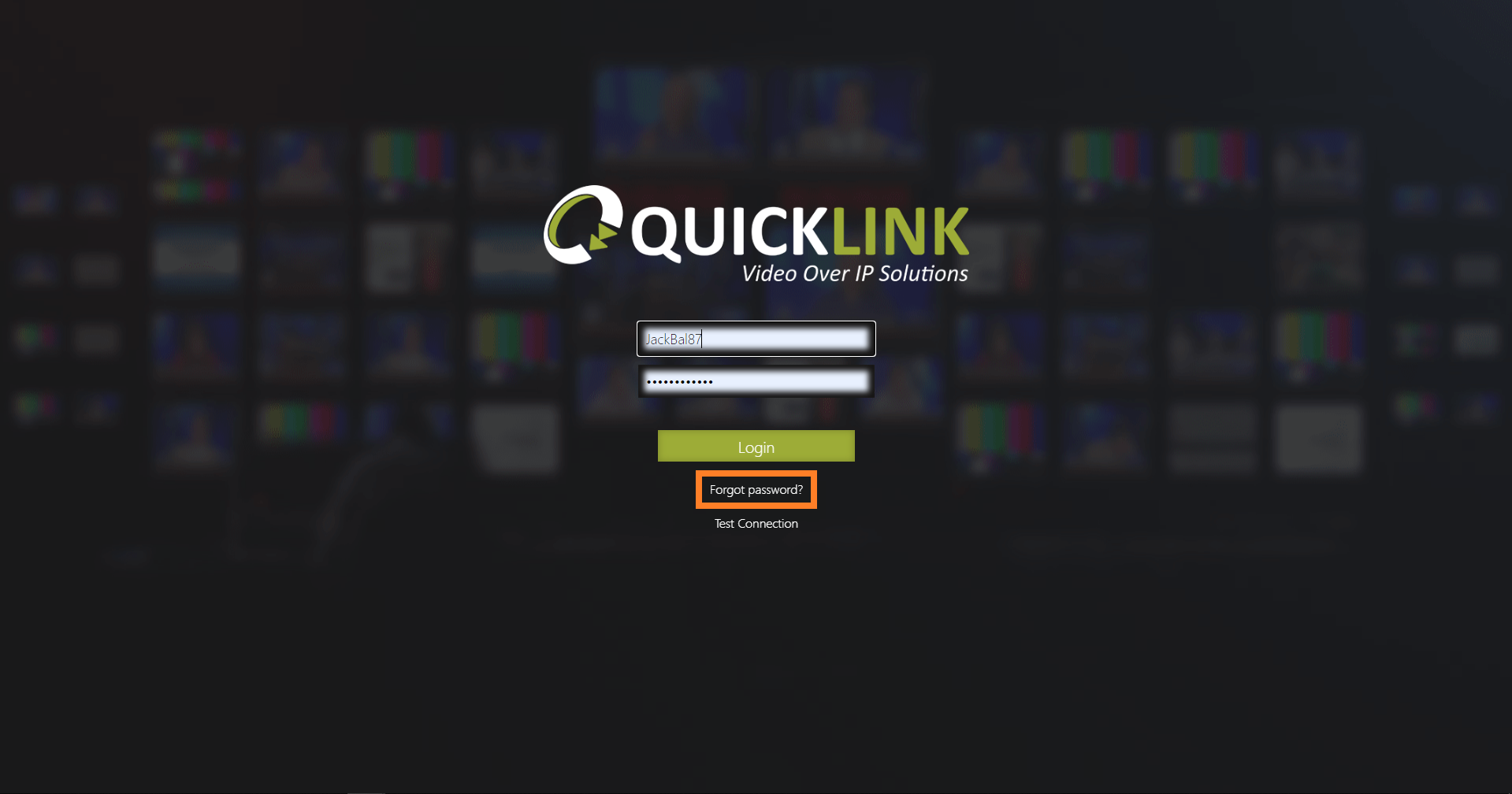 For instructions on signing up, please follow the steps in the Registering to the Quicklink Manager article. If you do not already have an existing account, you will need to register using a unique registration URL, if you haven't received this URL, please email your Sales representative or the Quicklink Support team.
Once you have signed up, enter your username and password into the Quicklink Sign-in window. Then click Register.