Once you have obtained the download link for the Quicklink updater from Quicklink Support, paste it into a browser. Click open file.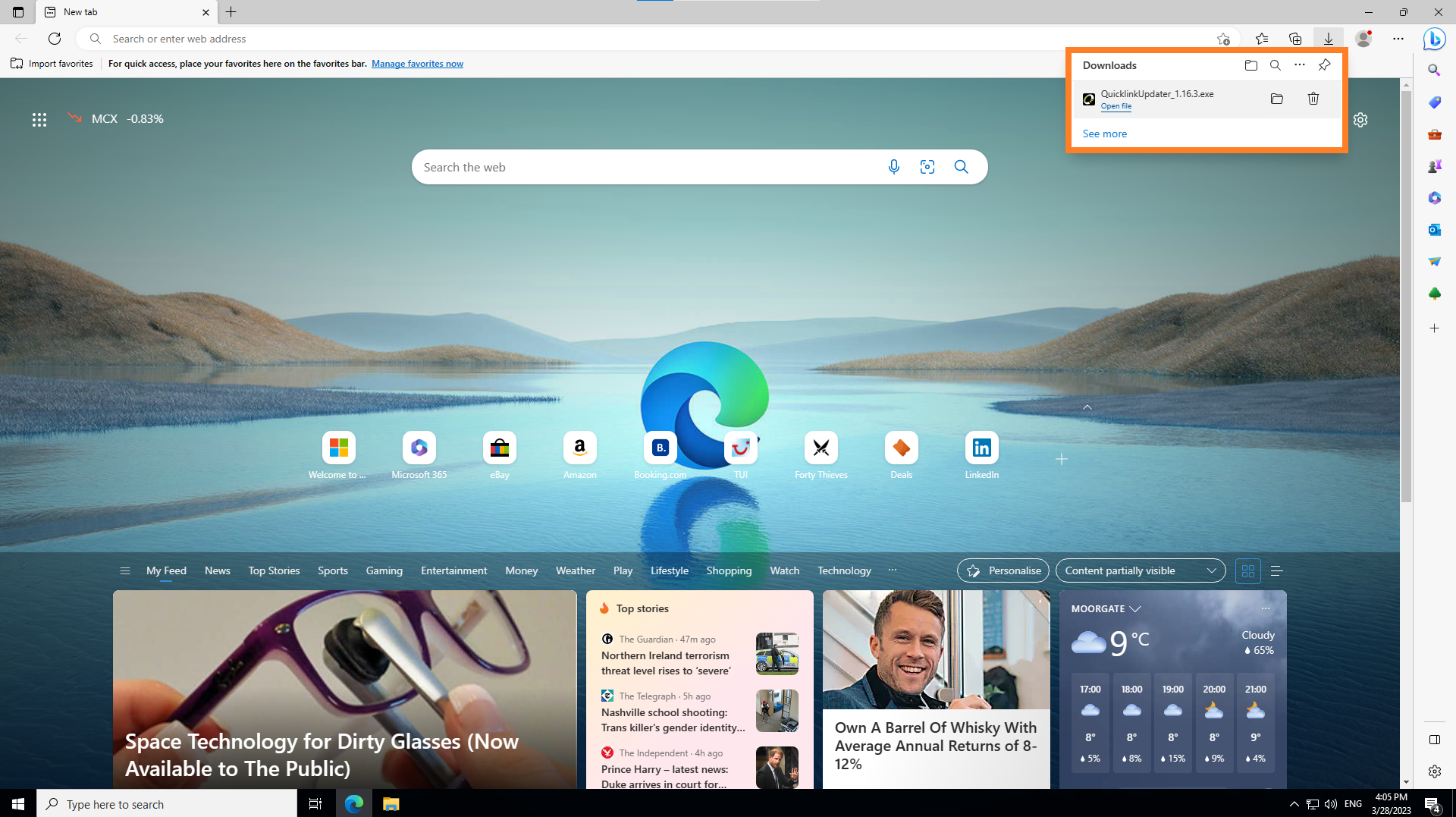 This will install and start the application. You will need to have requested that the software is pushed to your instance. To check it has been, click Check for updates.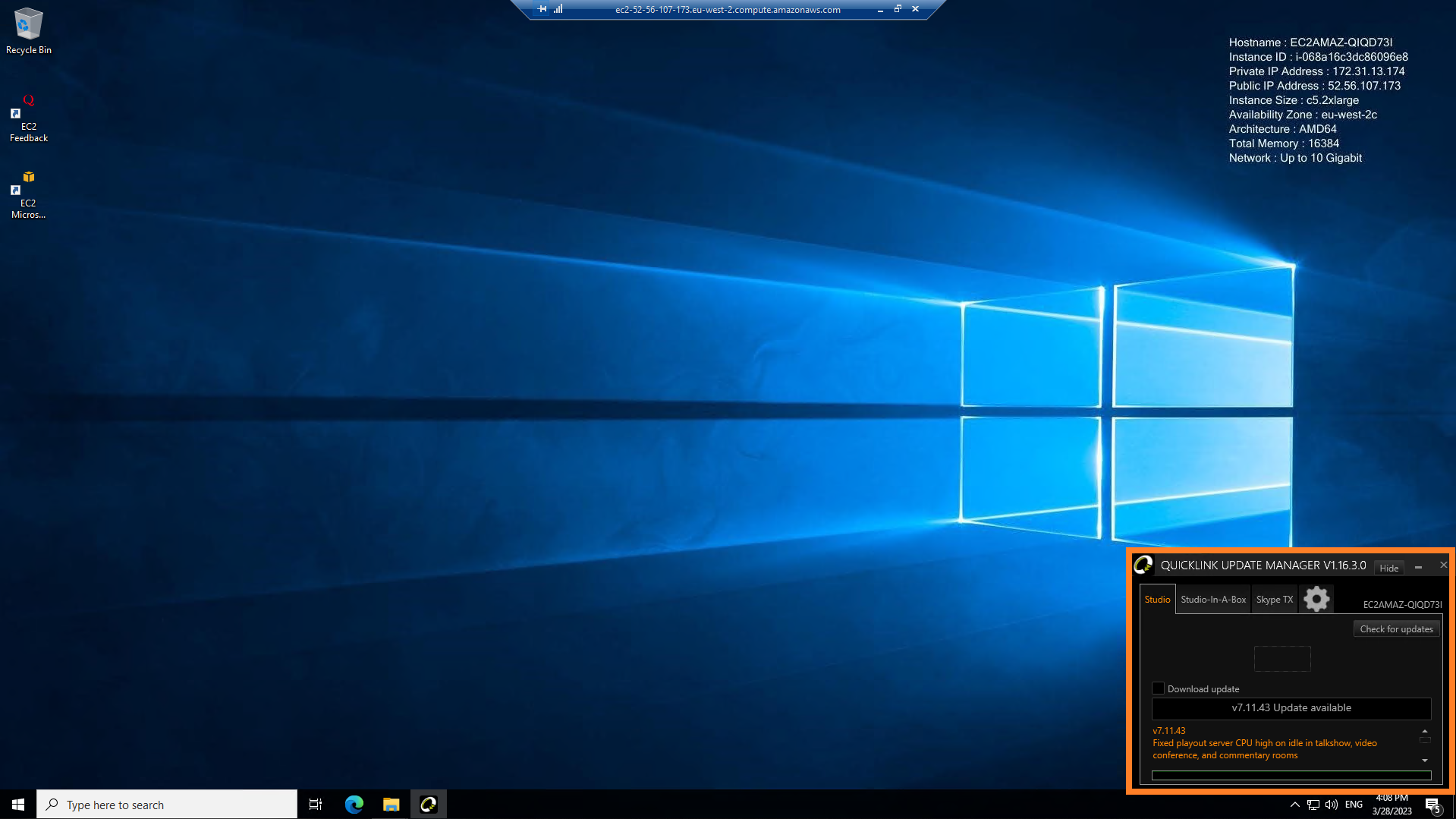 Tick the download box to start the download.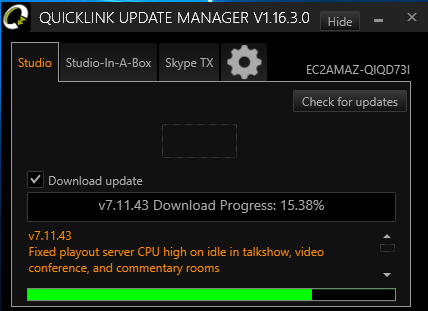 Once the software has fully downloaded, click Install.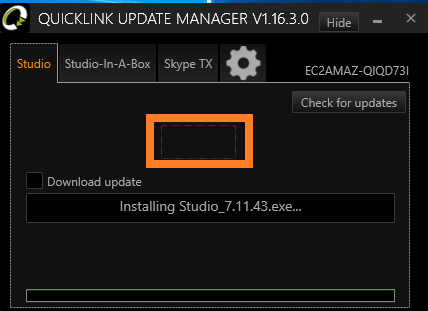 Once Installed, the Quicklink control panel will open. You will need to sign in using your Quicklink credentials. Enter your username and password then click Register.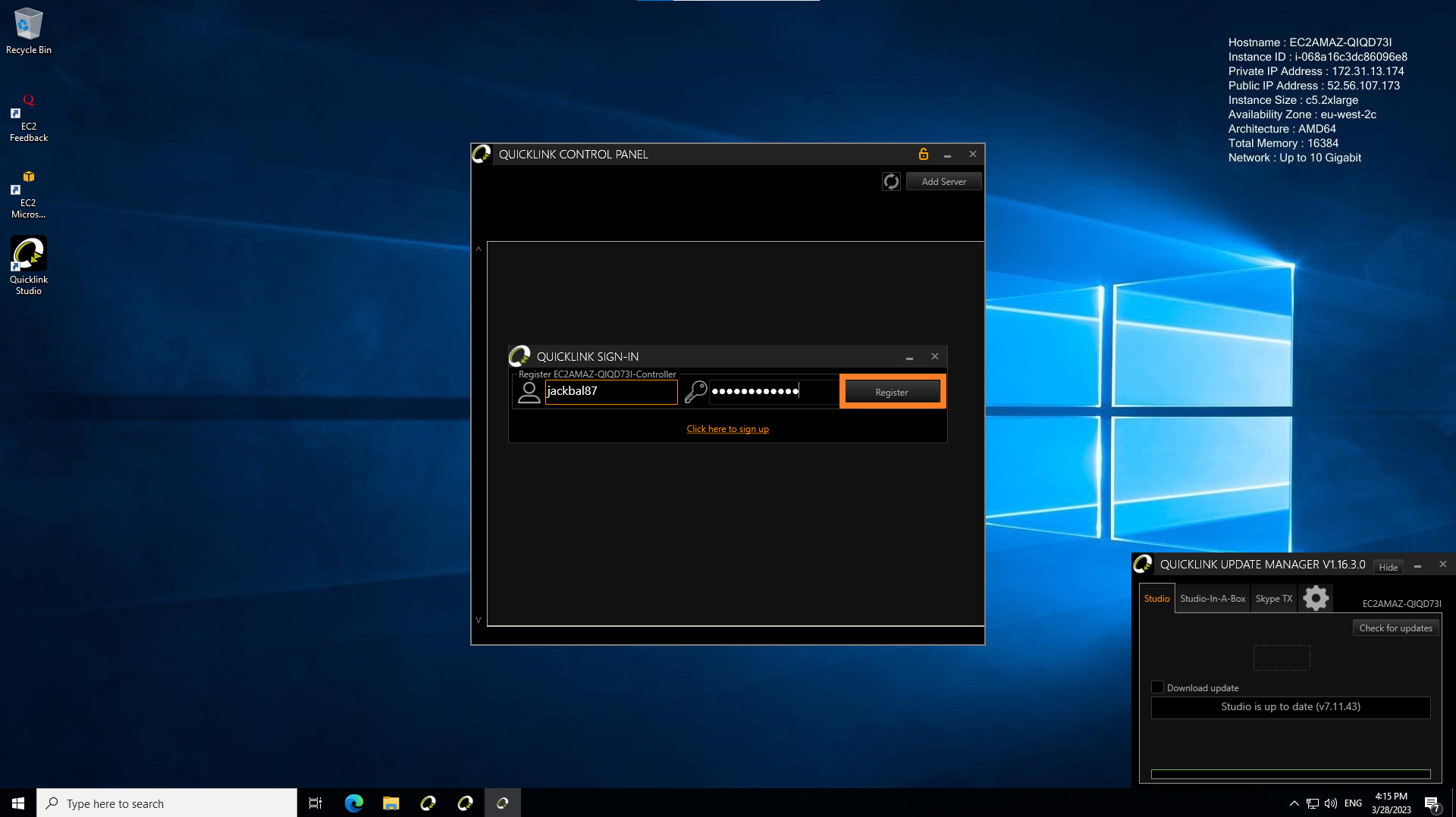 Do the same for your Studio channel(s). Click Register Studio (Channel 1).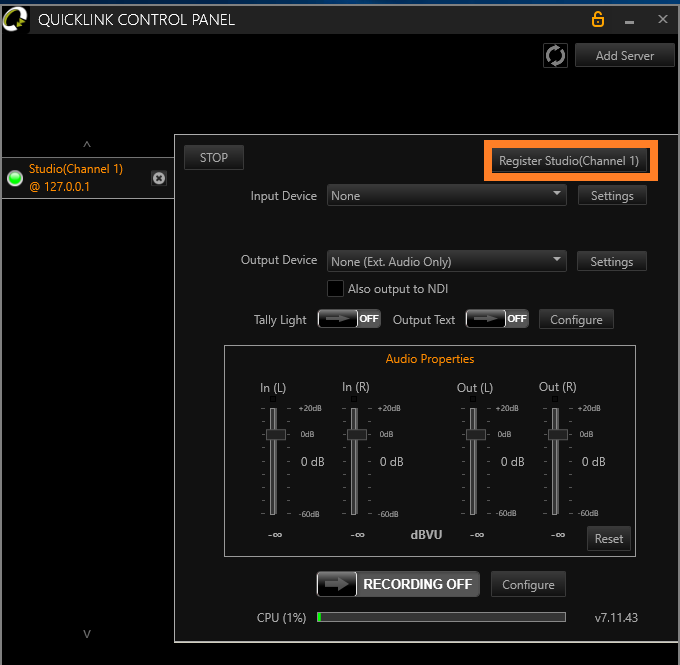 Enter your username and password again. Click Register.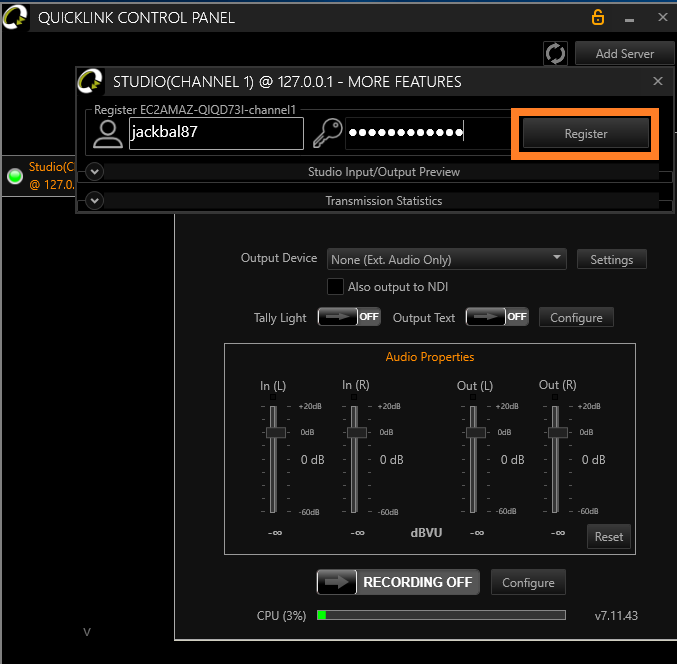 You are now ready to start configuring your Input and Output settings and start making calls.