Using Quicklink Cre8, you can easily stream your productions to Stack Streaming (Meridix). Additionally, you can find more information about Stack Streaming's live streaming on the Stack Streaming website.
Setting up your stream to Meridix is easily, firstly visit the Stack Streaming website, and click login.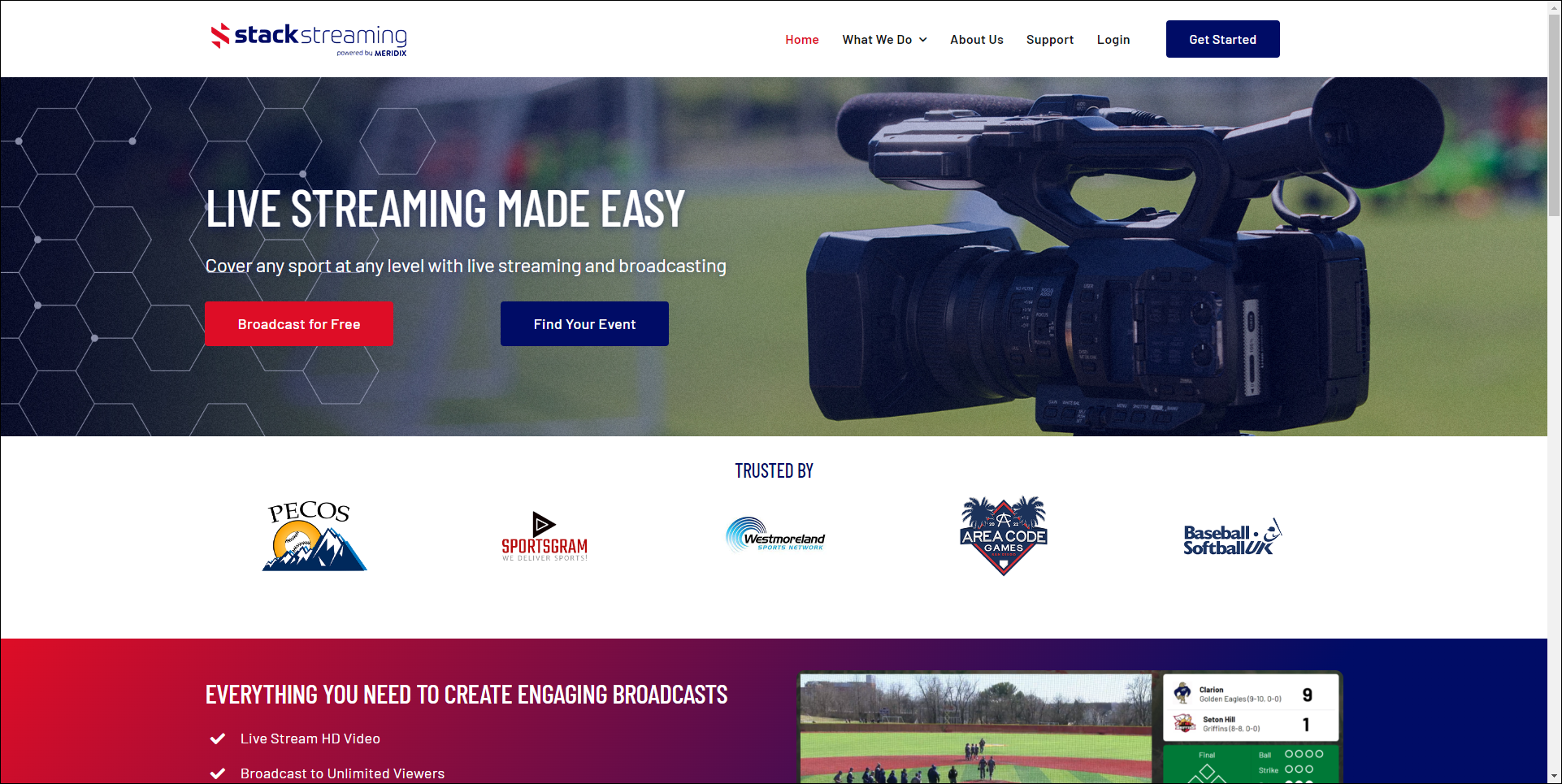 Click the Broadcaster Console button.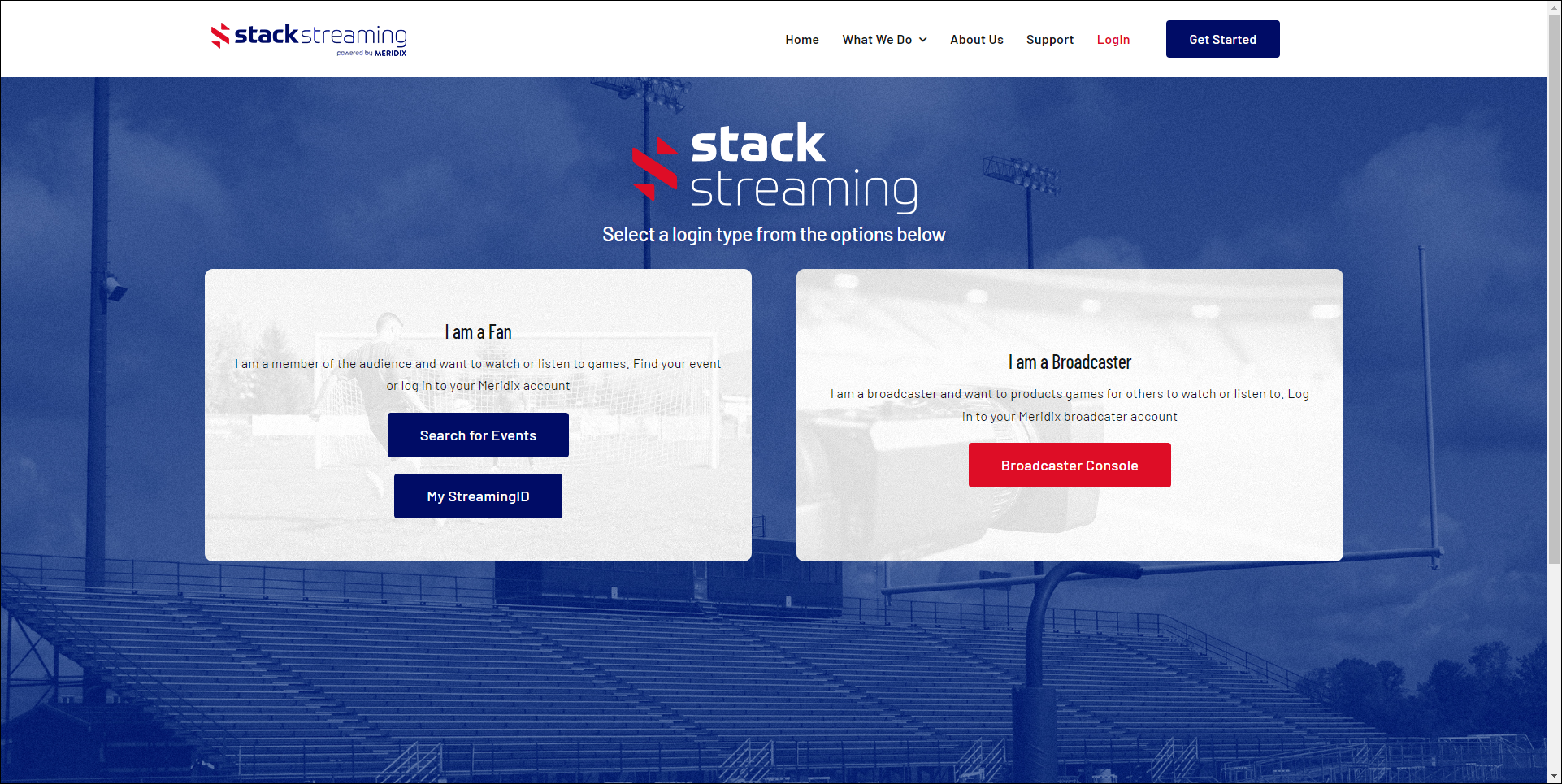 Enter your LiveID and Password then click Login.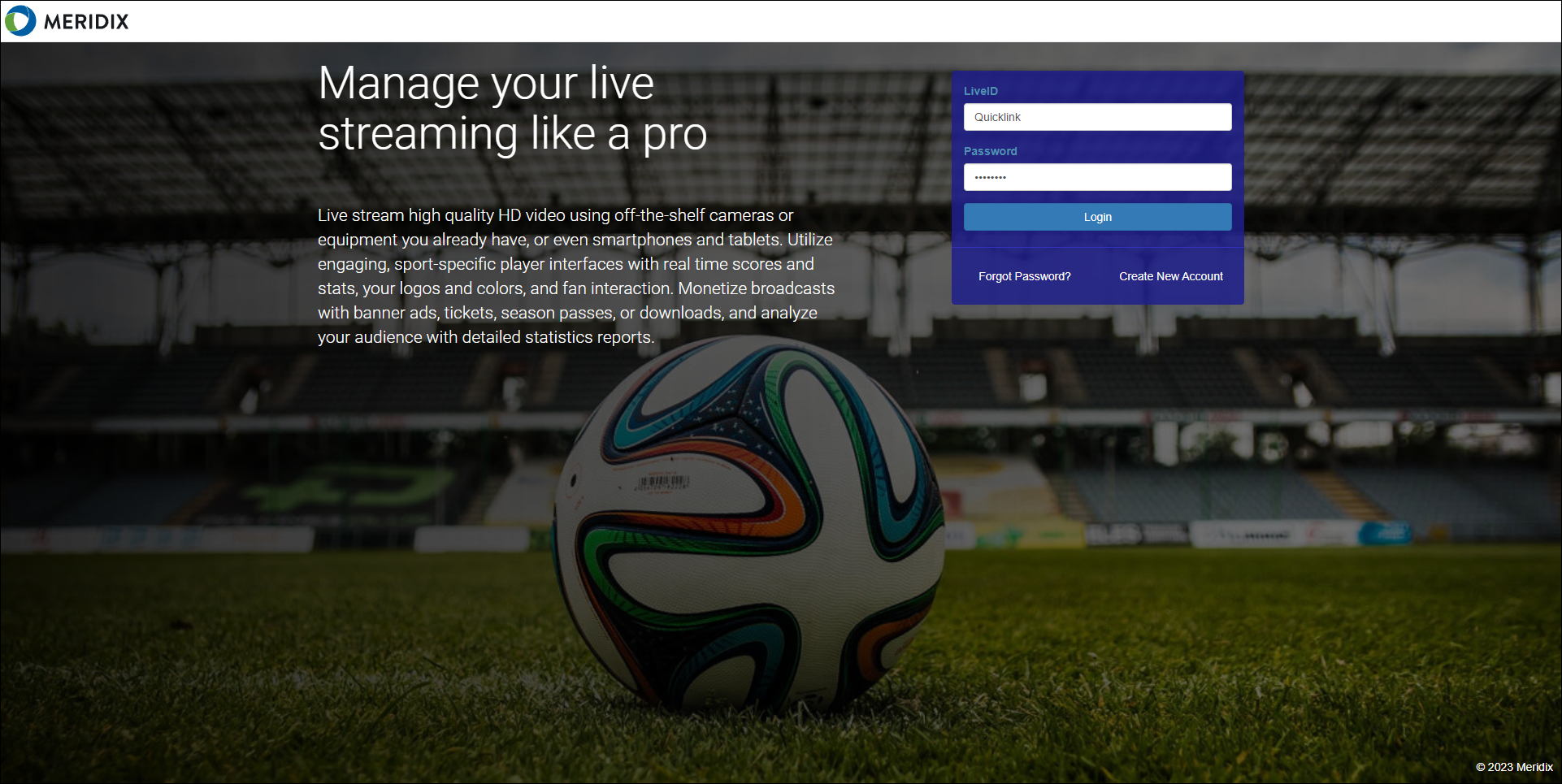 Once logged in and viewing the Dashboard, click Live Streaming from the menu on the left-hand side.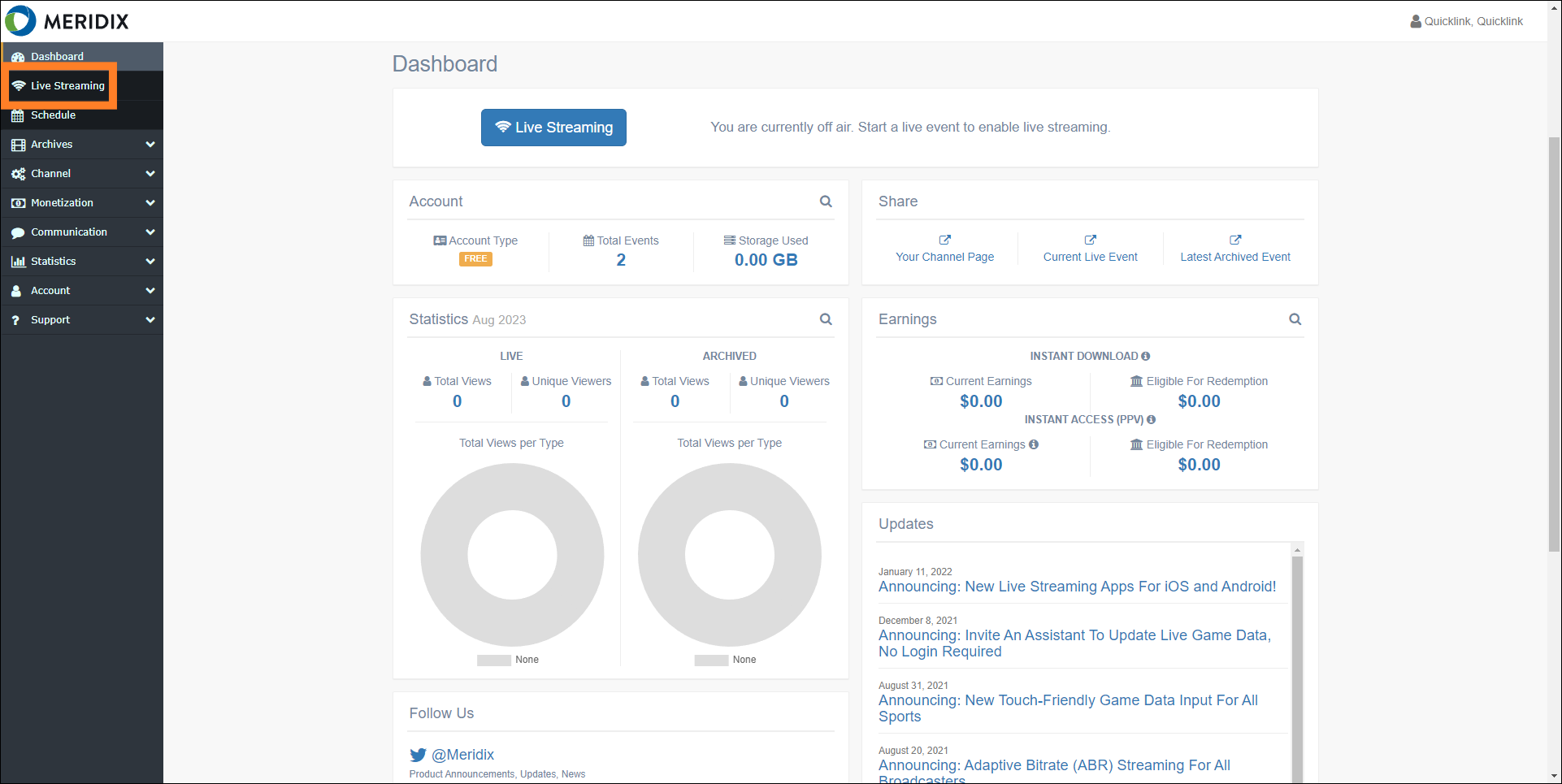 Enter your Event details. Ensure that the Format Type is set to Video Stream. Click Start Event.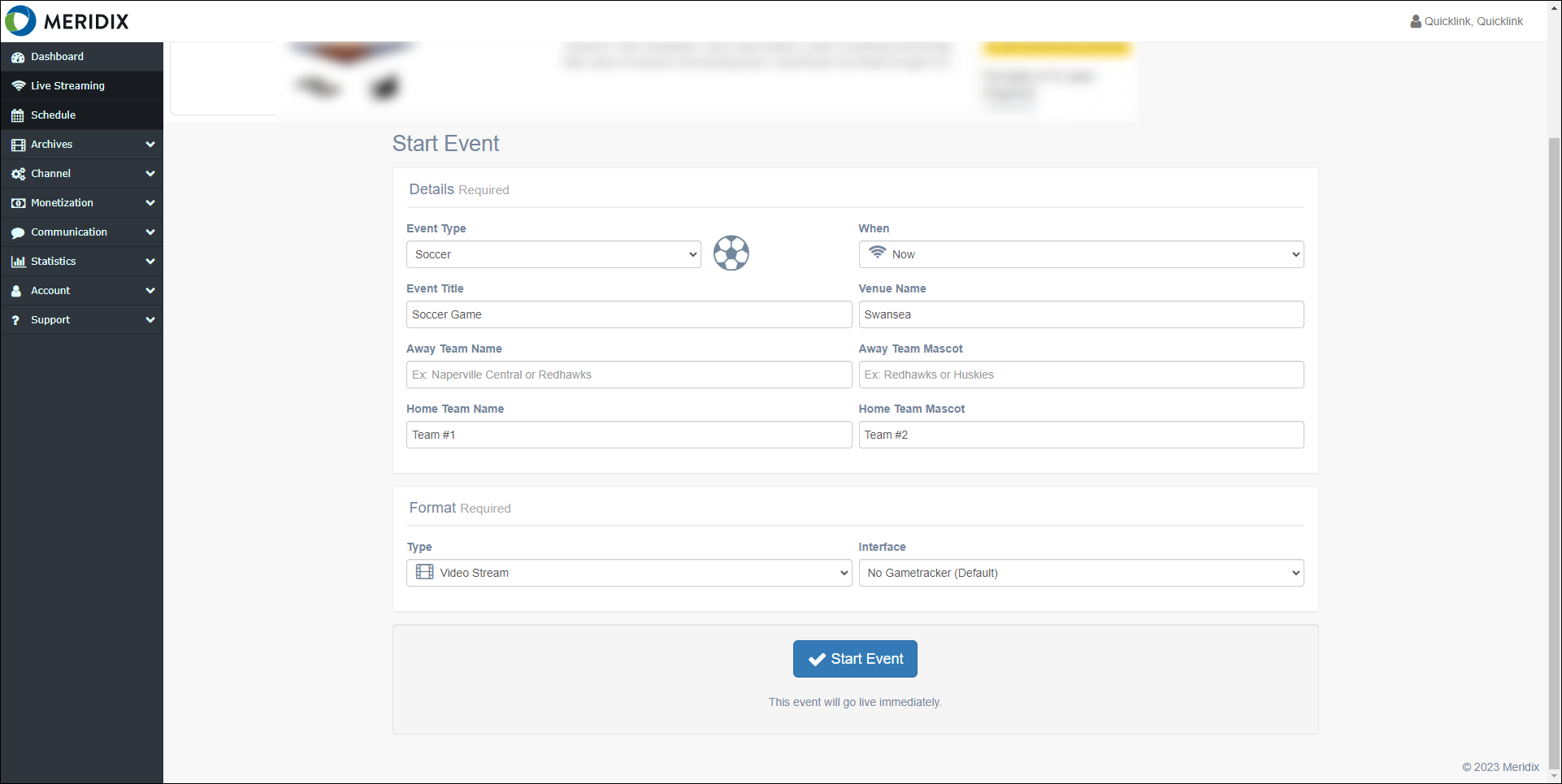 Once created, click Stream Keys.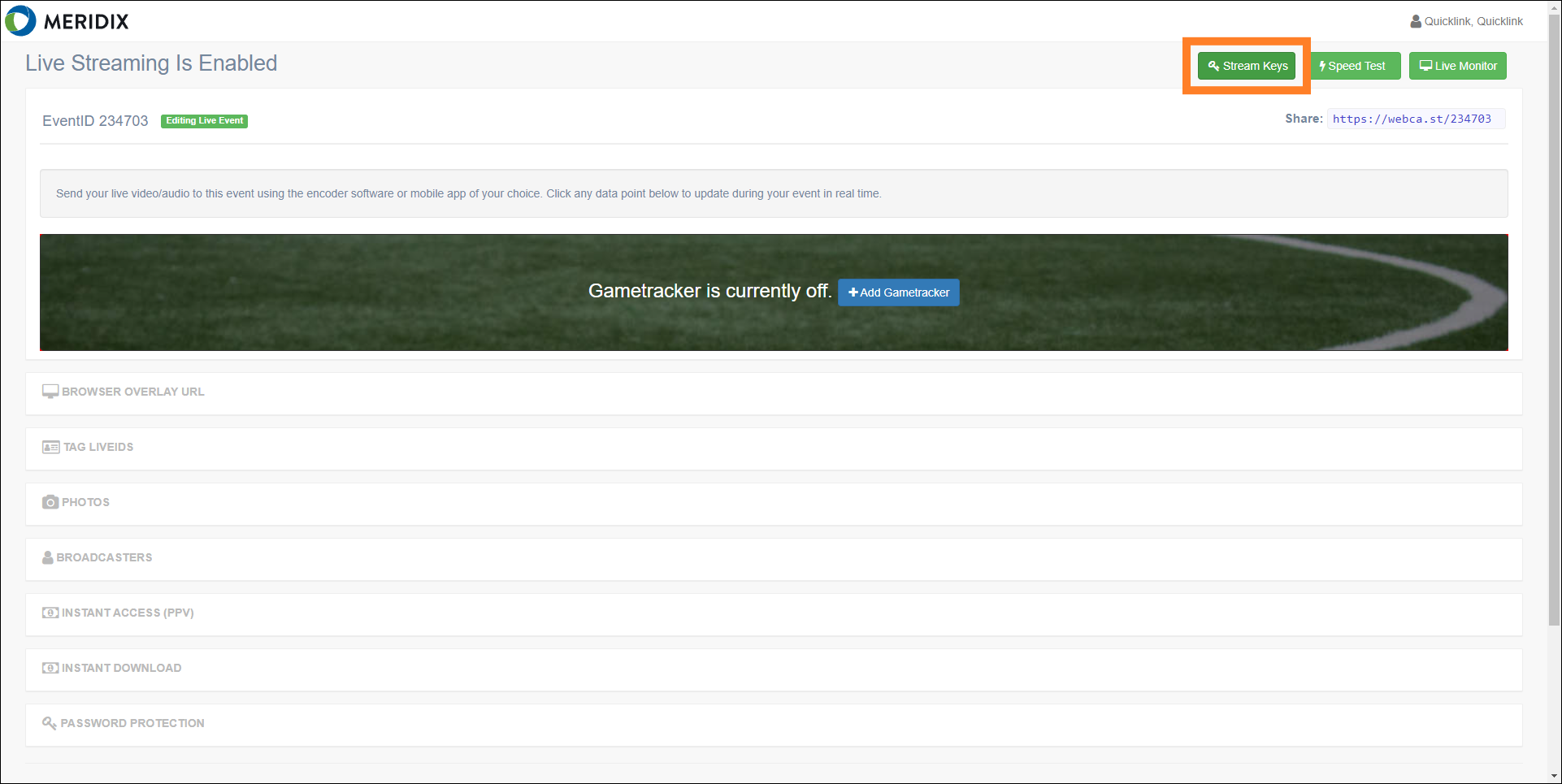 Copy and make a note of the Stream Key. Click Close.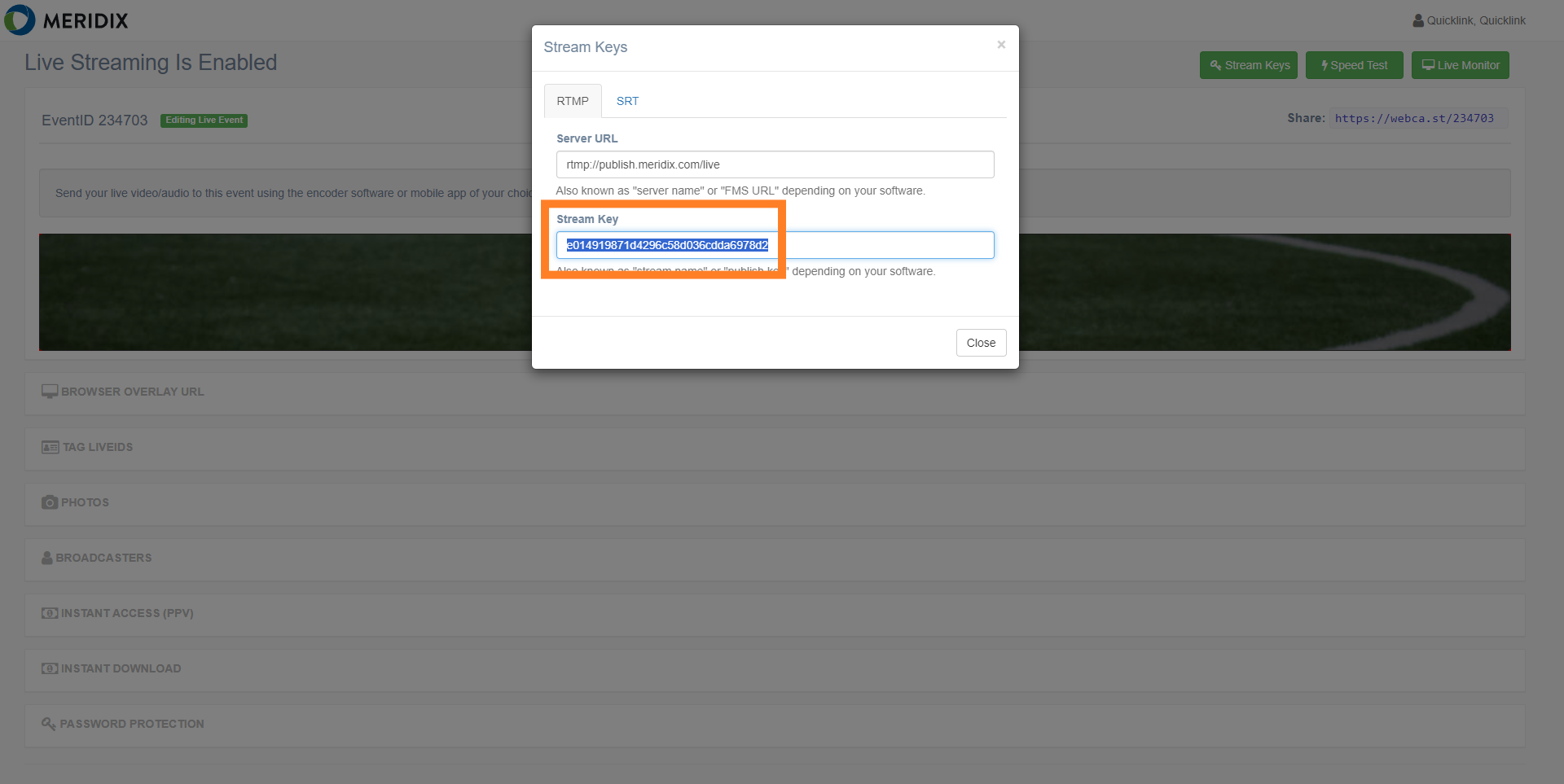 Returning to Quicklink Cre8, open the settings by clicking the

icon.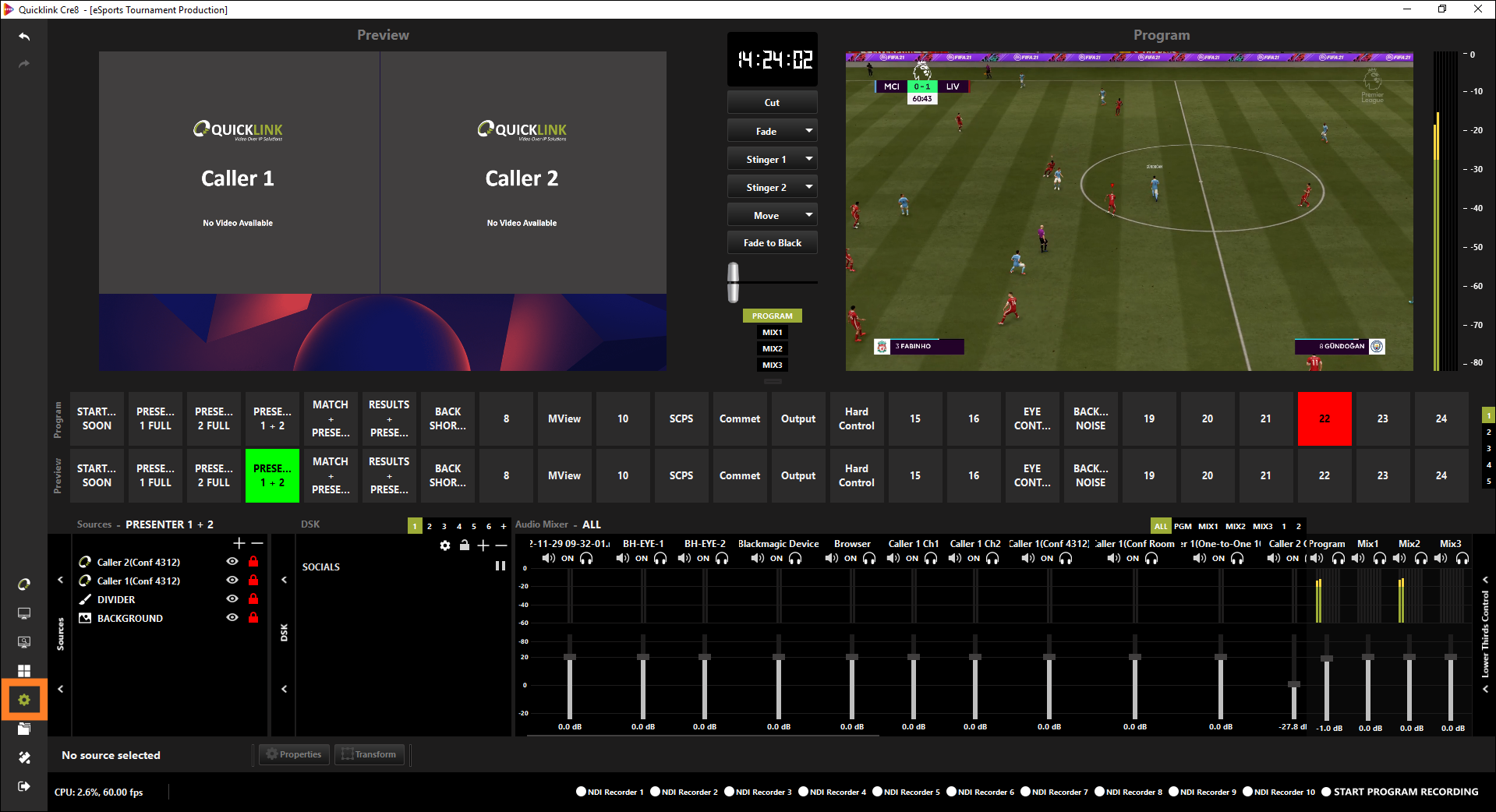 On the Stream tab of Settings, locate Services, within the Service drop-down click Show All.. then select Stack Streaming (Meridix). Paste the Stream Key copied previously into the Stream Key box. Click Apply.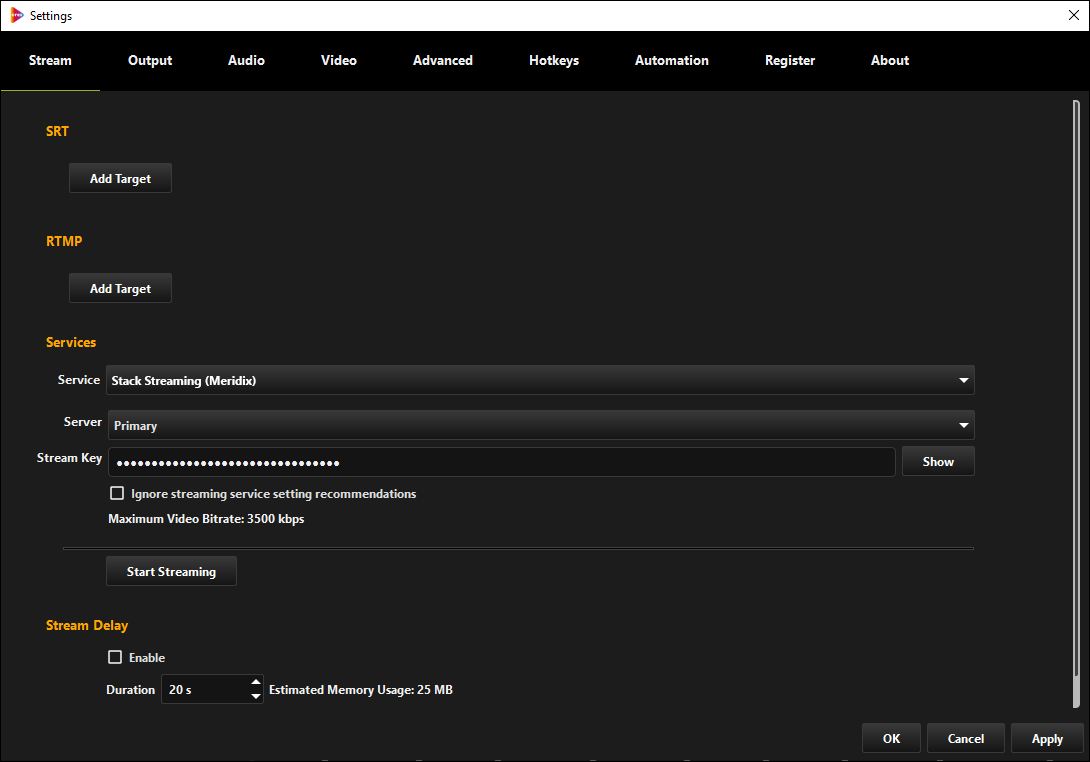 Your Stack Streaming (Meridix) stream is now configured and you are ready to begin streaming. When you are ready to stream, click Start Streaming.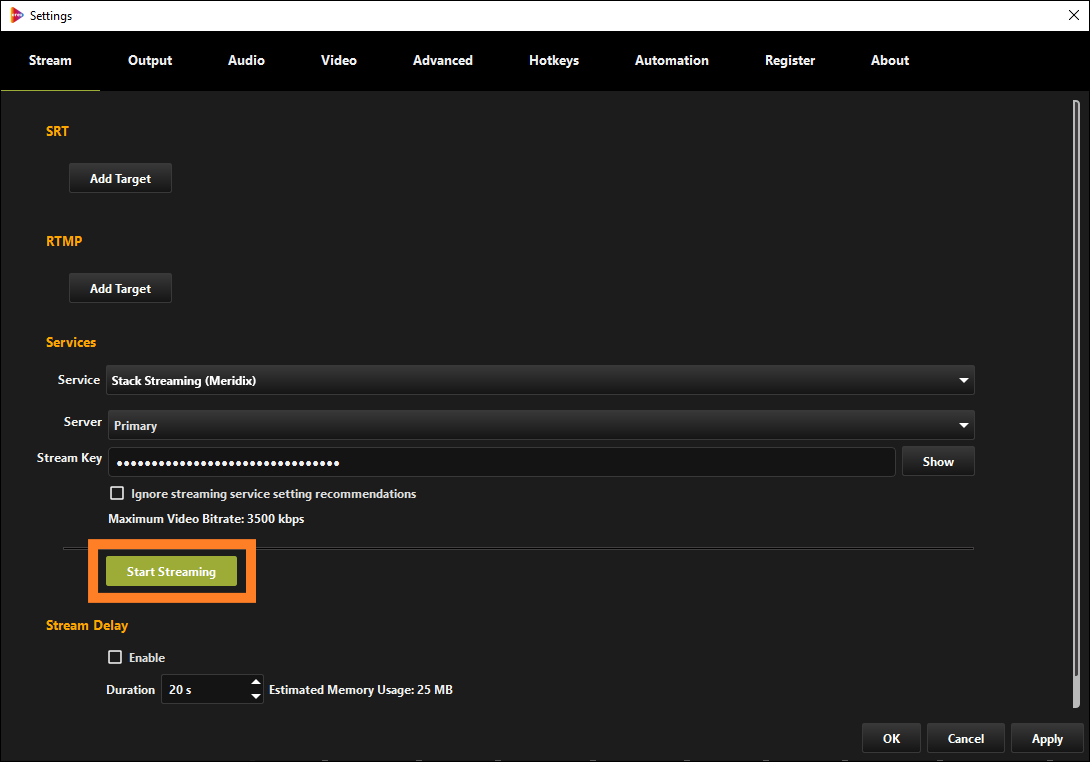 Your stream will now initiate. You can return to Stack Streaming (Meridix) and click Live Monitor to check your stream.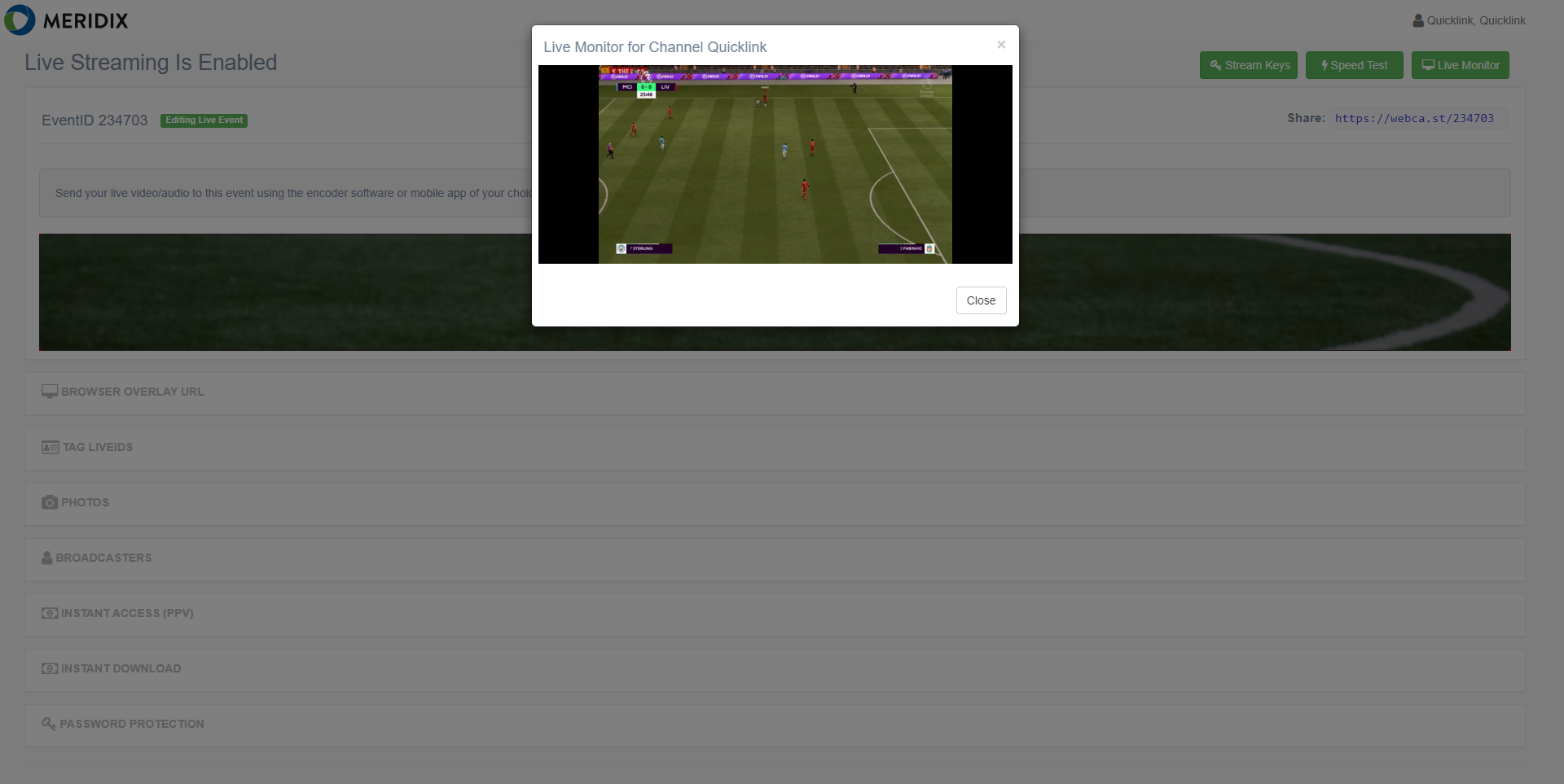 To stop streaming, press Stop Streaming in the bottom right hand corner of the Quicklink Cre8 interface or from the Streaming tab in the Settings window.