Within this article you'll learn how to get started with Quicklink Cre8 in just four easy steps!
Step 1: Launching Quicklink Cre8
First things first! Launch Quicklink Cre8 from the desktop, then sign into Cre8 using your Quicklink credentials.

Step 2: Get started with Sources
Welcome to the Quicklink Cre8 interface! You will be presented with a blank canvas, so you'll need to add your first source. Click the plus (

) icon within Sources to add your first source.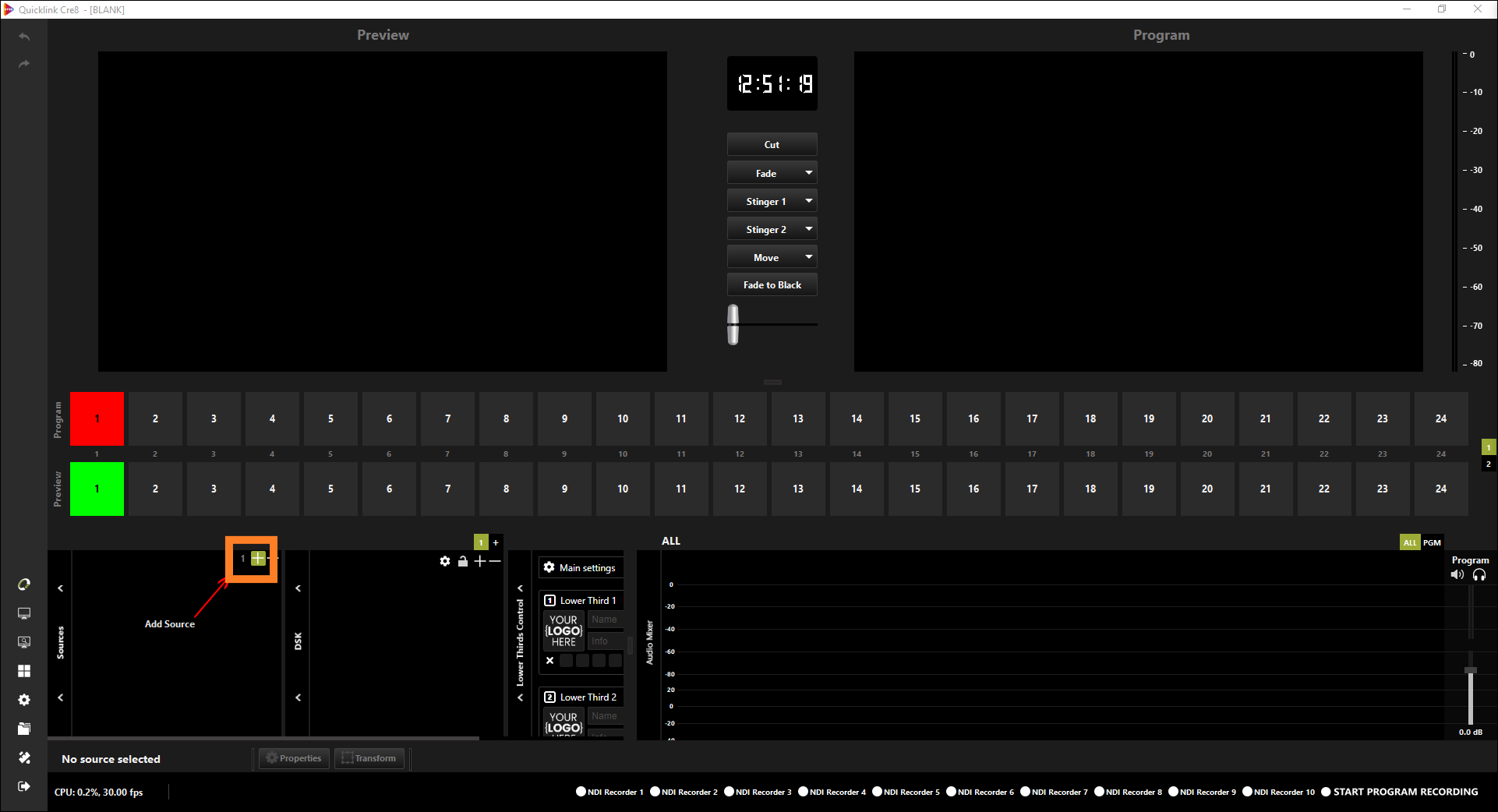 To add an SDI source, select Blackmagic Device then click Add Source.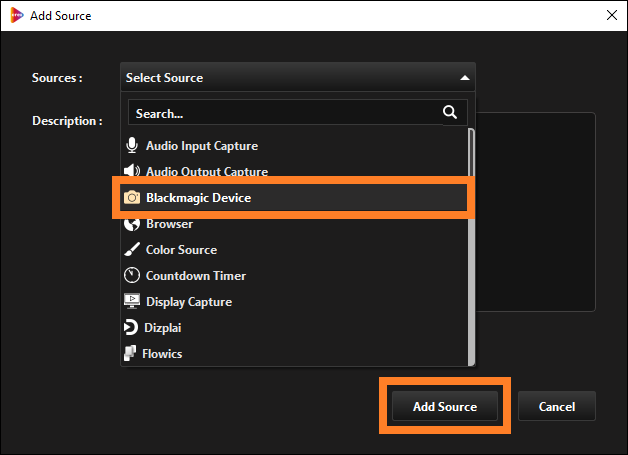 Give your source a friendly name if you wish, this helps with identifying your Sources within Quicklink Cre8.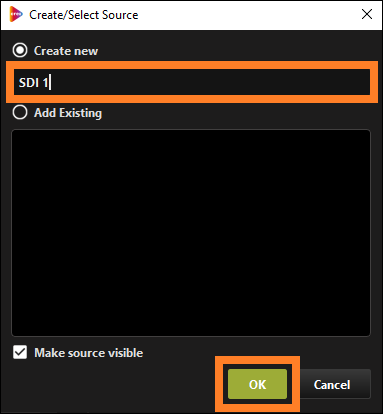 Select the port you wish to pull your SDI signal from. Your options will depend on the model unit you have.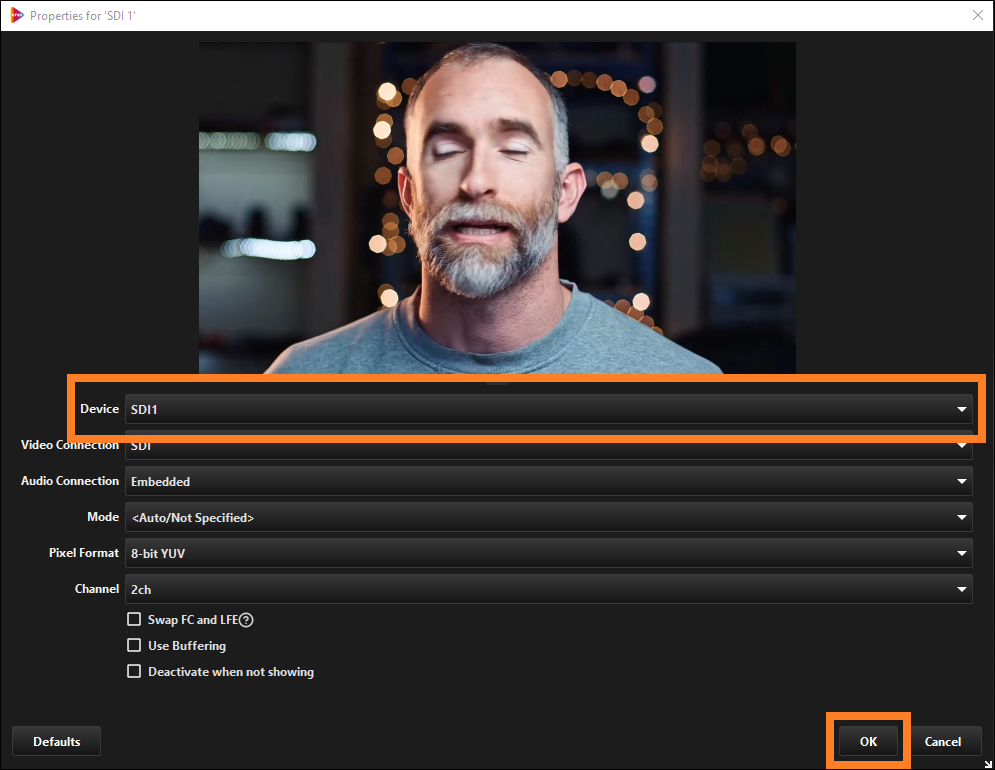 You'll now want to add your second SDI source. Select Scene 2, then repeat this process for your second SDI source.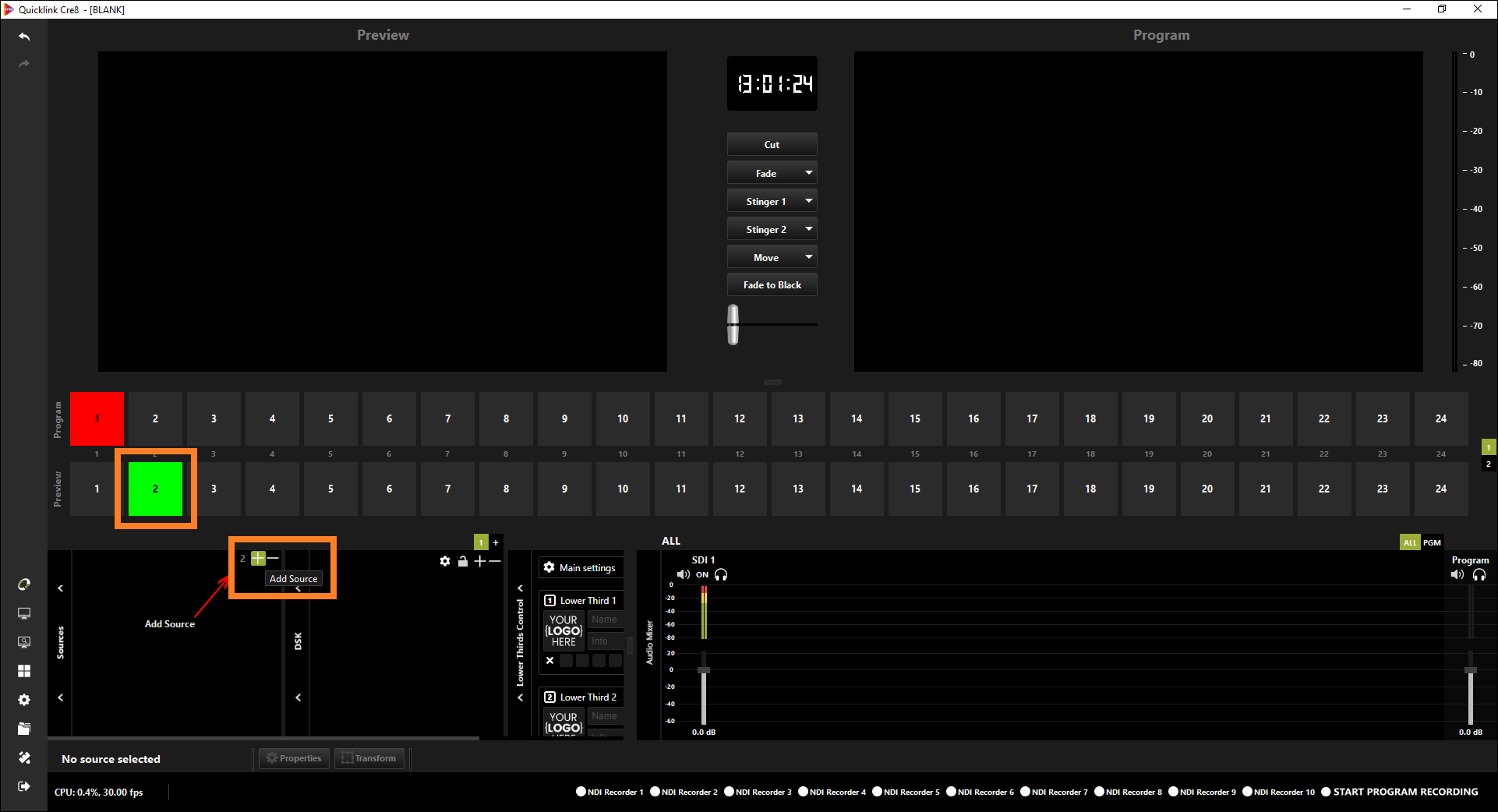 Step 3: Control and transition your production
You've now built your first production. To move your scene/source from the preview to the program, click Cut.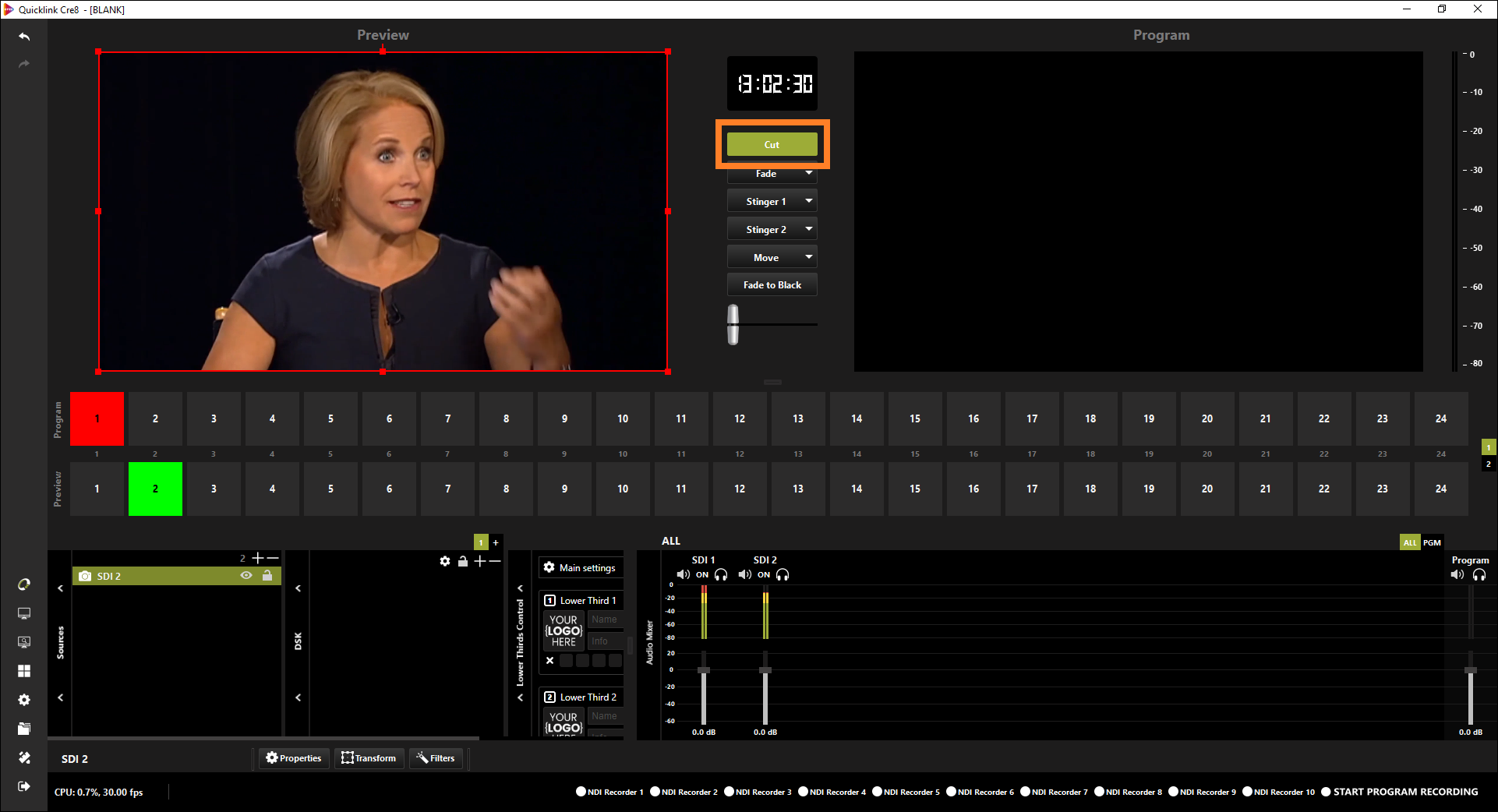 You can monitor and adjust audio levels for individual sources and the program feed from the main interface.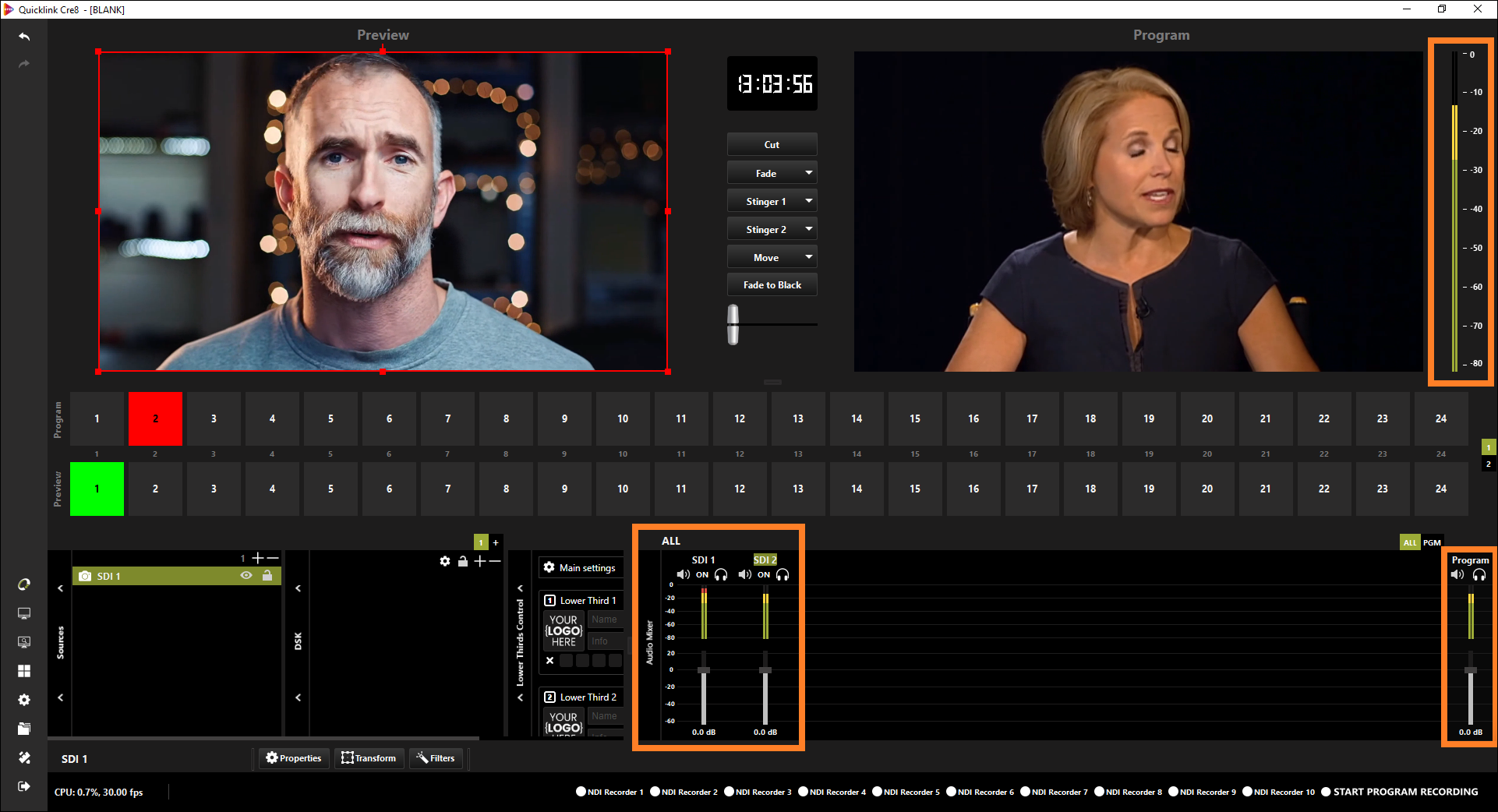 Step 4: Starting your first stream
Congratulations, you've built your first production — and you're now ready to begin streaming! To start your first stream, open the main settings window by clicking the

icon.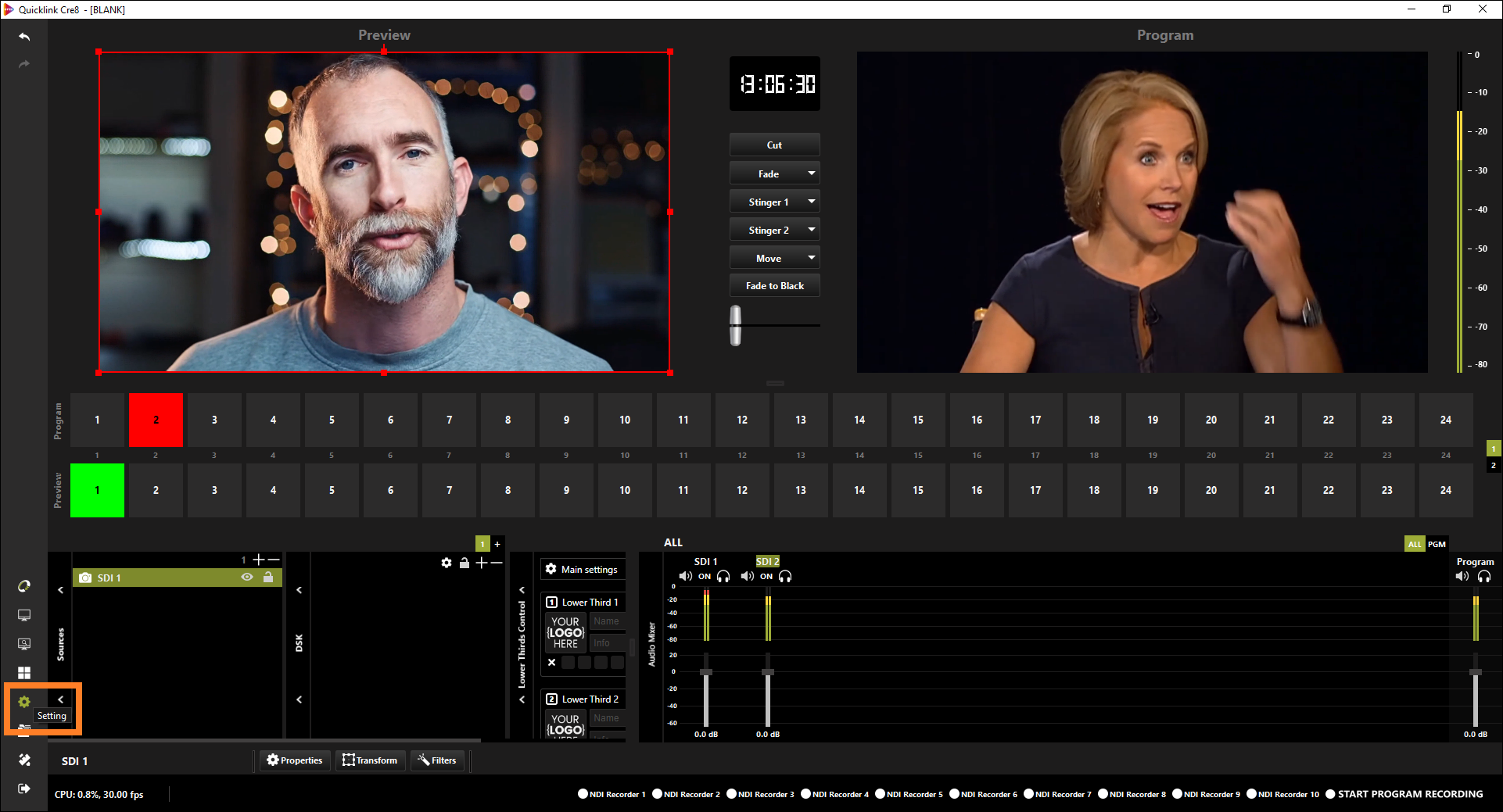 On the Stream tab, you can choose to stream your production via SRT, RTMP or a designated streaming service. Let's stream our first production to YouTube, select Service within Services, then locate YouTube.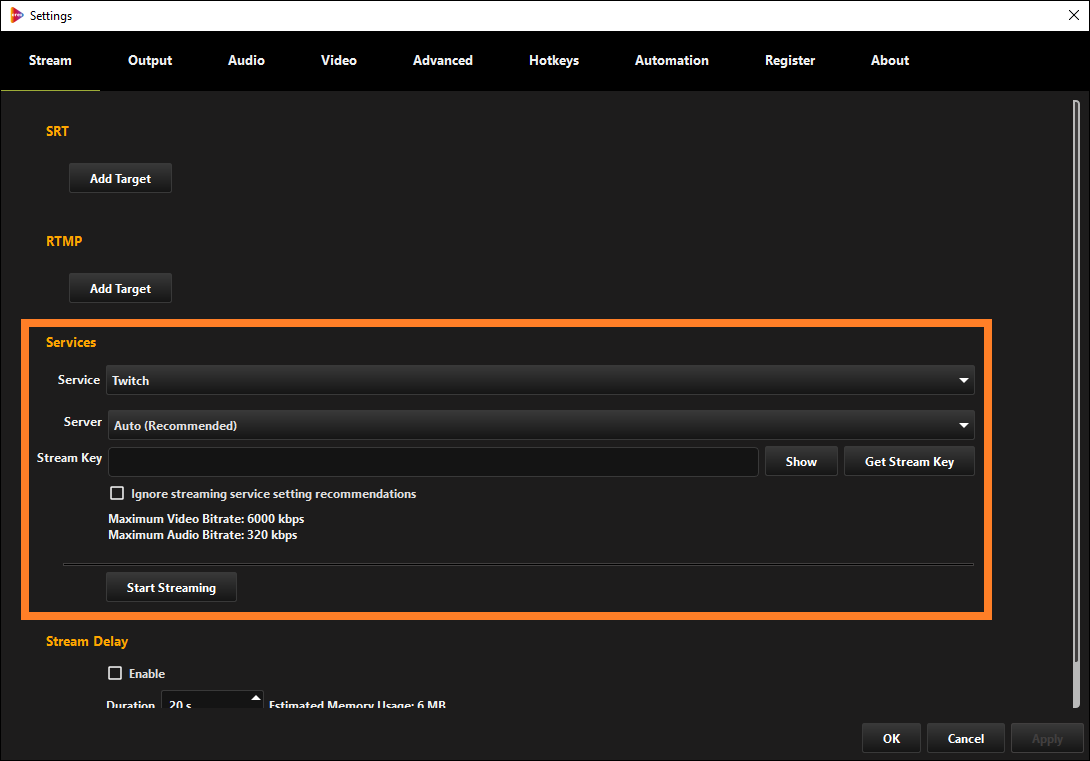 To stream to YouTube you'll need to obtain a unique stream key to authorize your stream. Click Get Stream Key to get you stream key.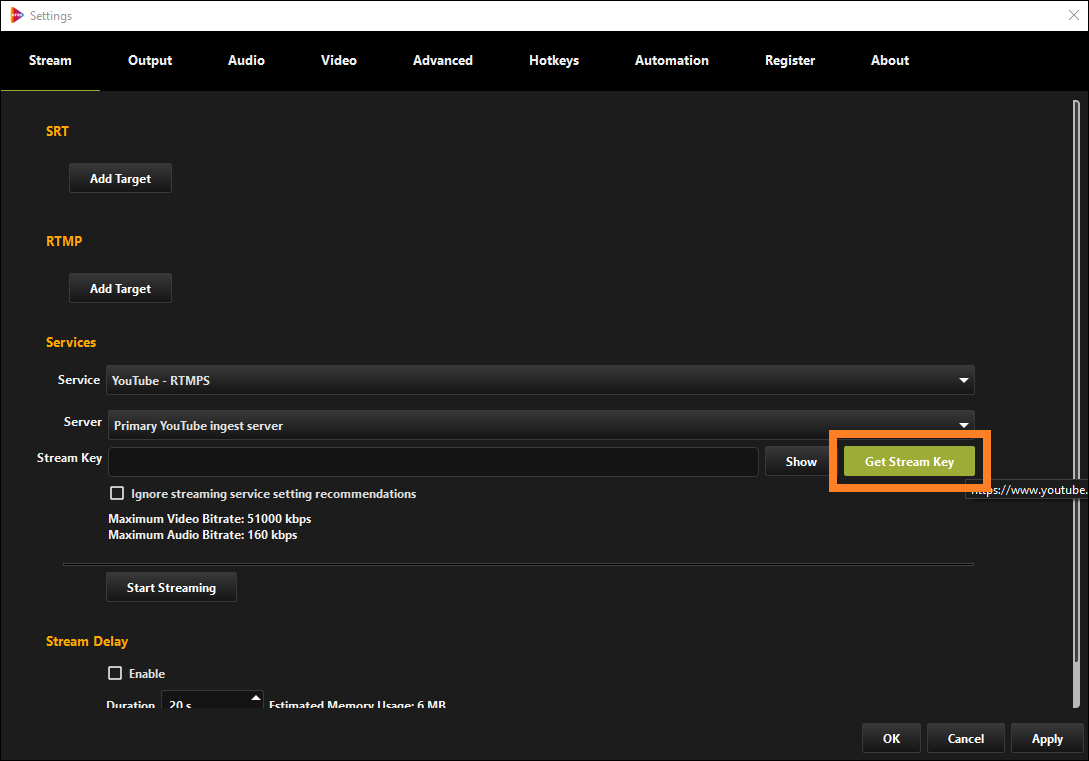 You'll be re-directed to YouTube Creator Studio. Locate and copy your Stream Key, then paste it into the Stream Key area. Click Apply to save your changes!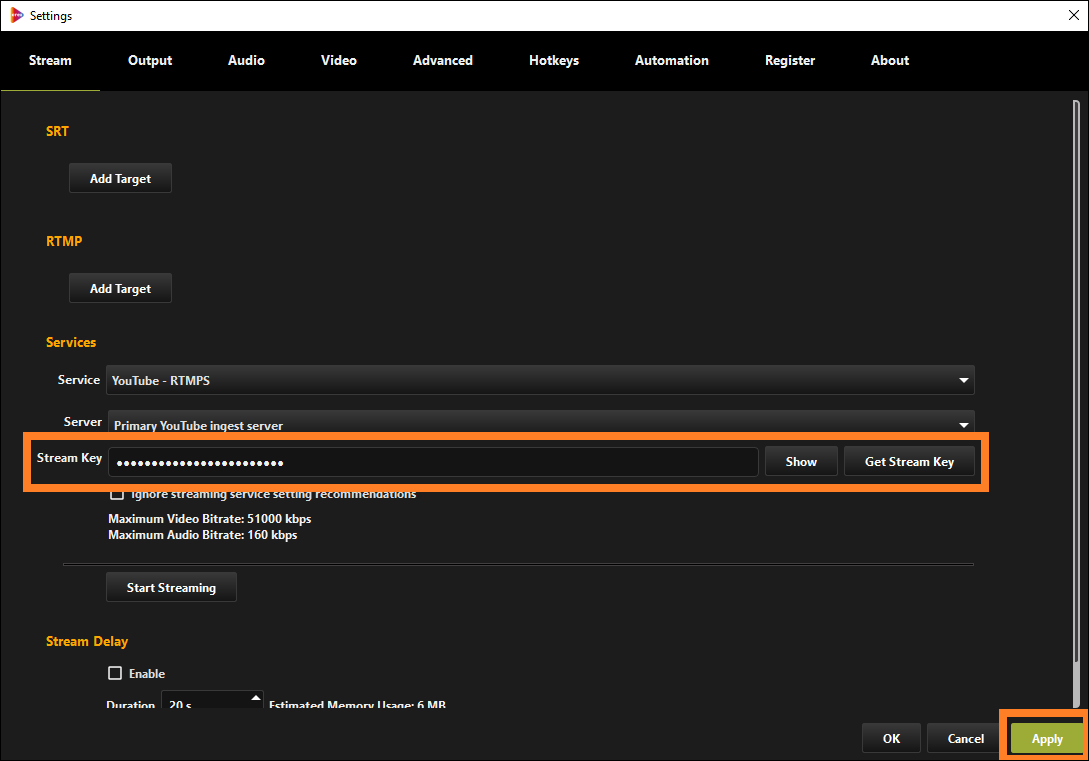 Good job, you're ready to begin your stream! When ready, click Start Streaming.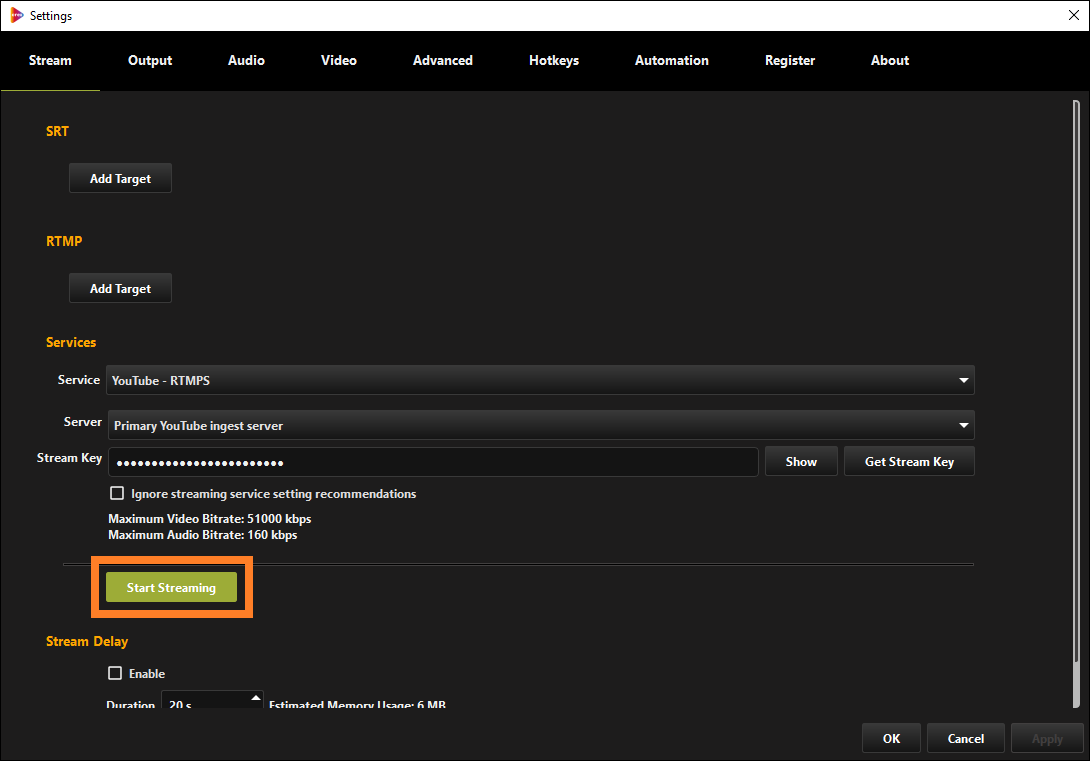 Step 5: Output your production
In addition to streaming, you may also like to output your Cre8 production via SDI. Within the Settings window click the Advanced tab.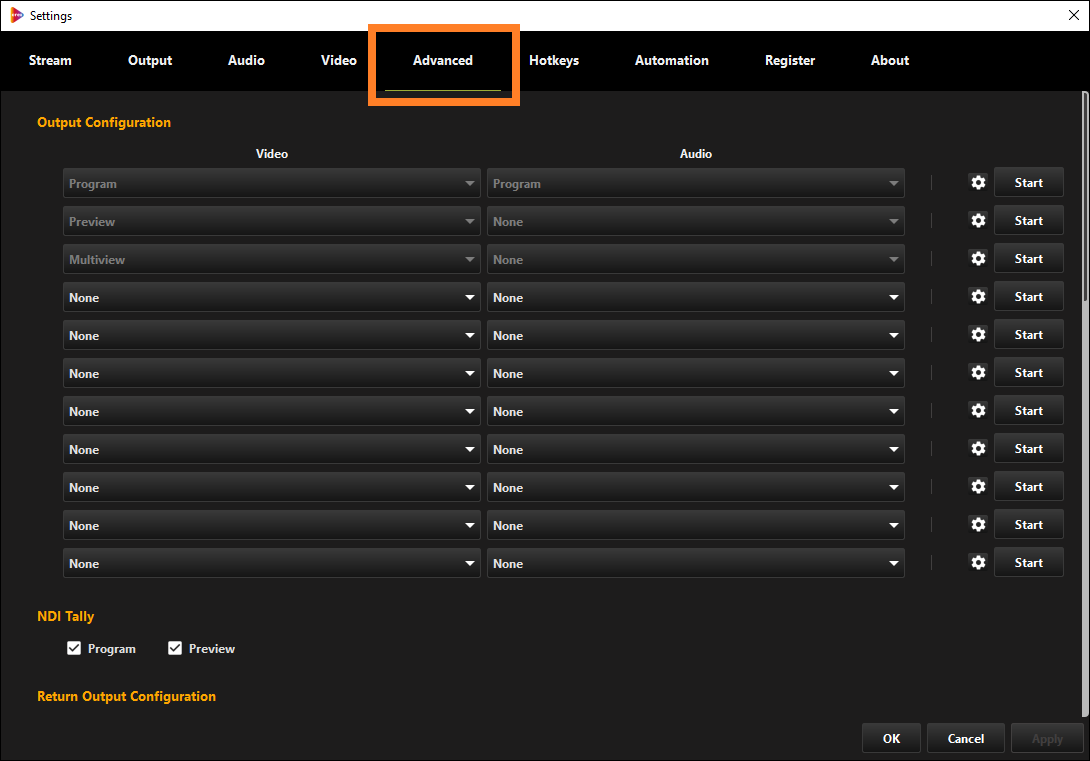 Click the

icon for the output you wish to send out of.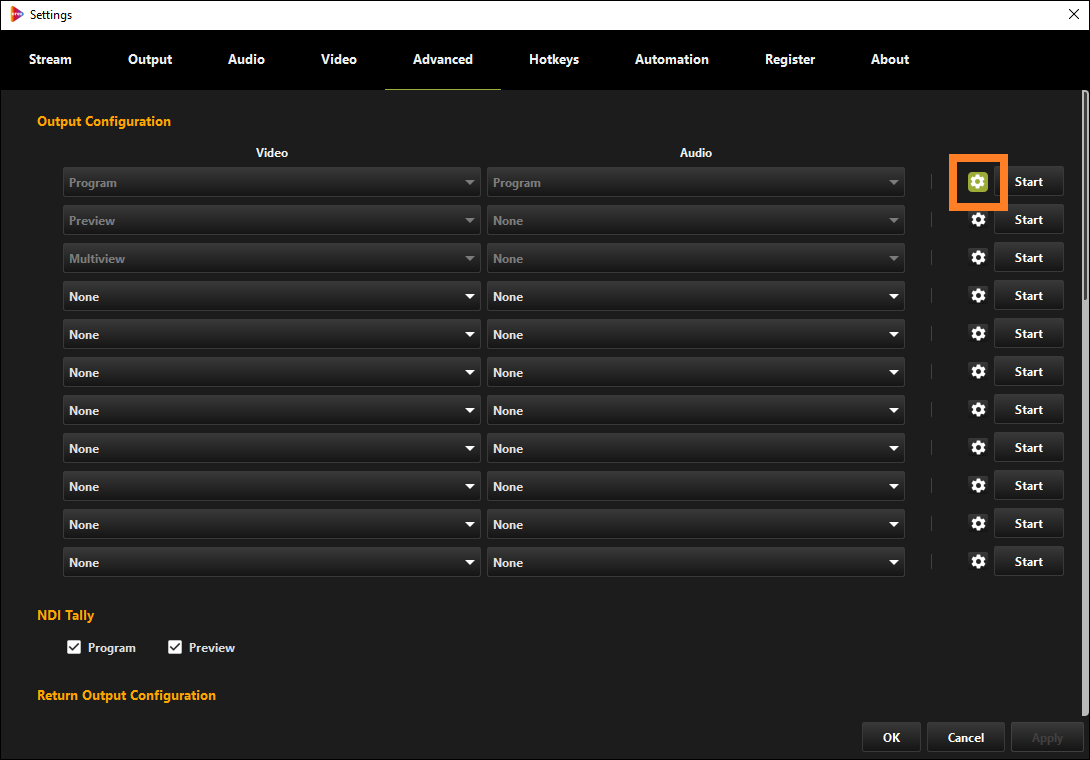 From Device, select the SDI to which you would like to output your production, then click OK to save your updates.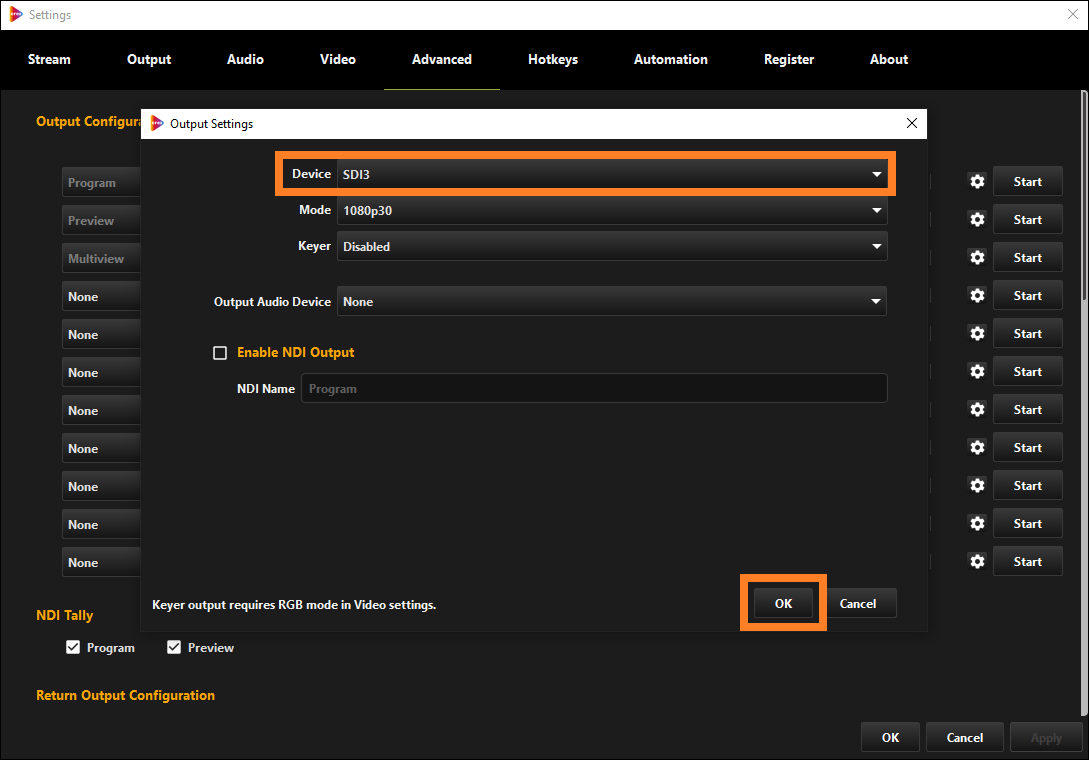 You're not ready to start your output. Click Start to start outputting via SDI.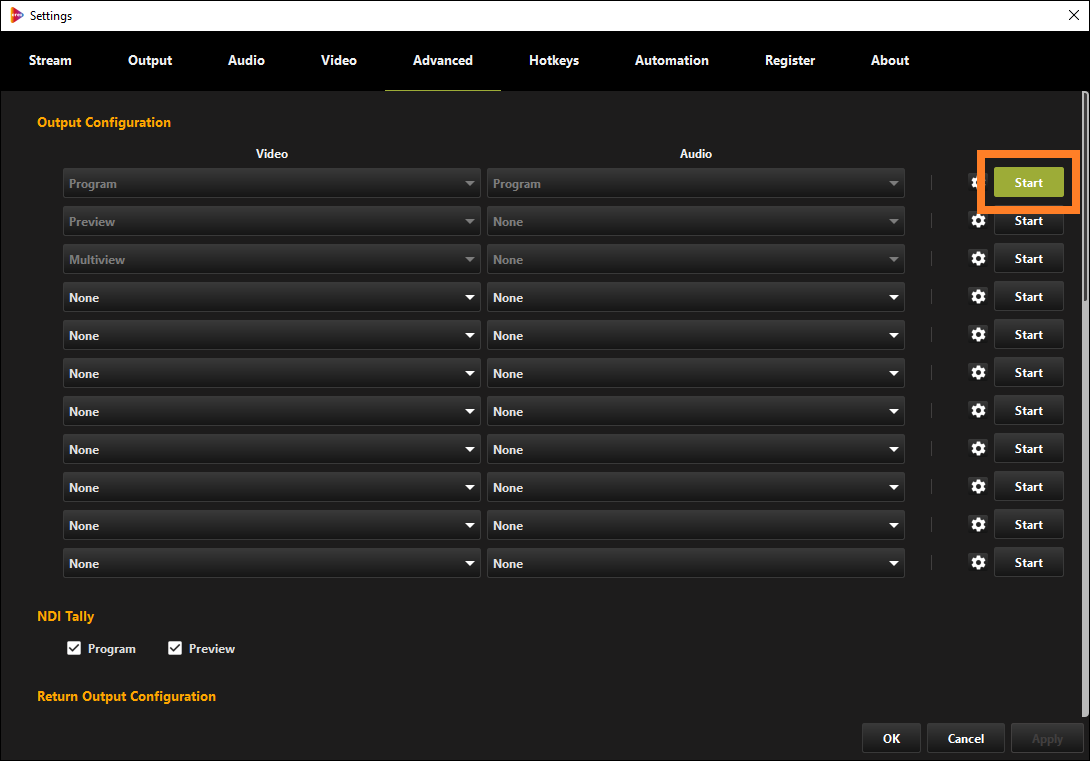 Step 6: Recording
You've successfully started streaming and outputting your first production. In addition, you may also wish to record your production. To begin recording your production, click Start Program Recording from the bottom-right of the interface.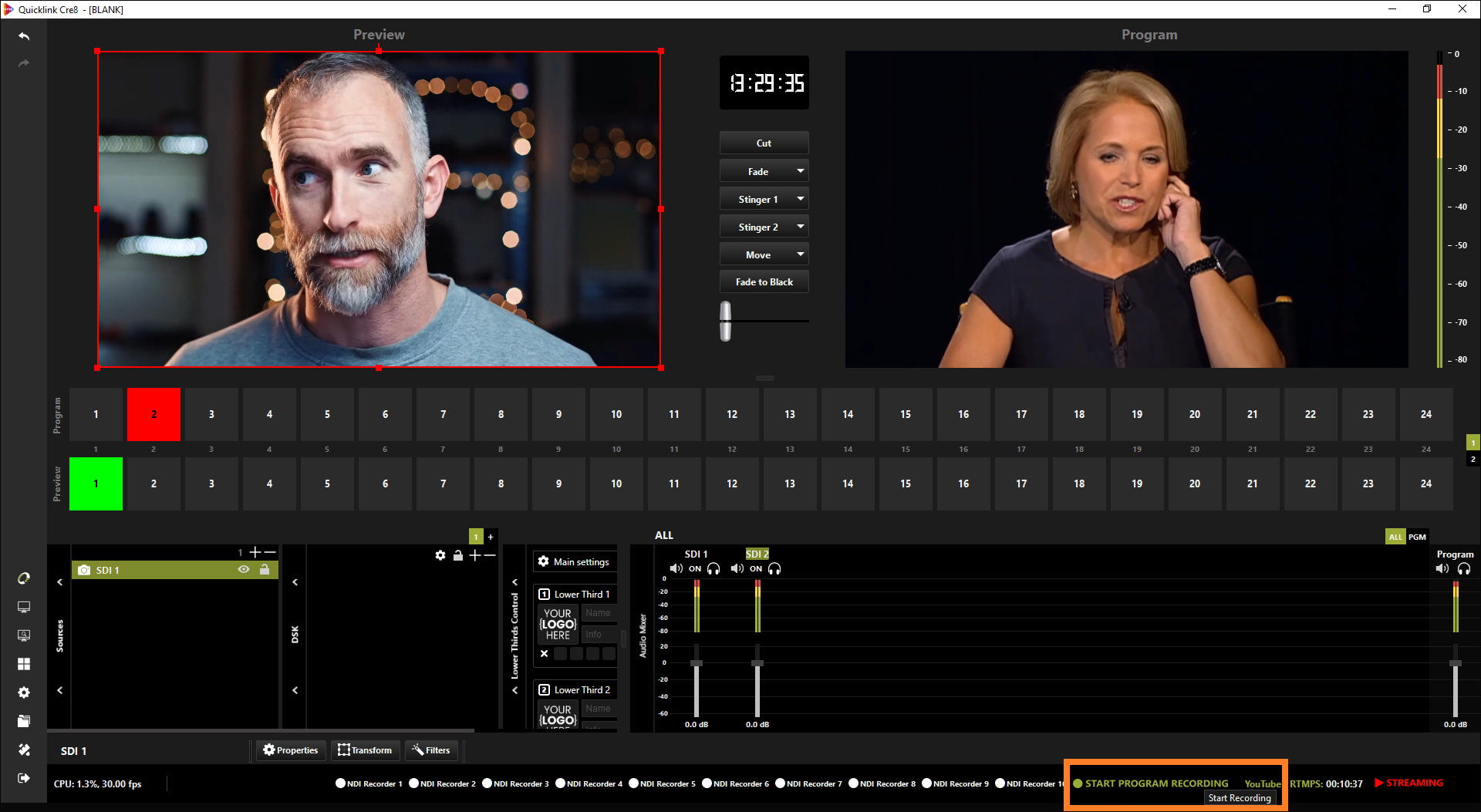 Ready to stop streaming? Simply click it again to stop recording.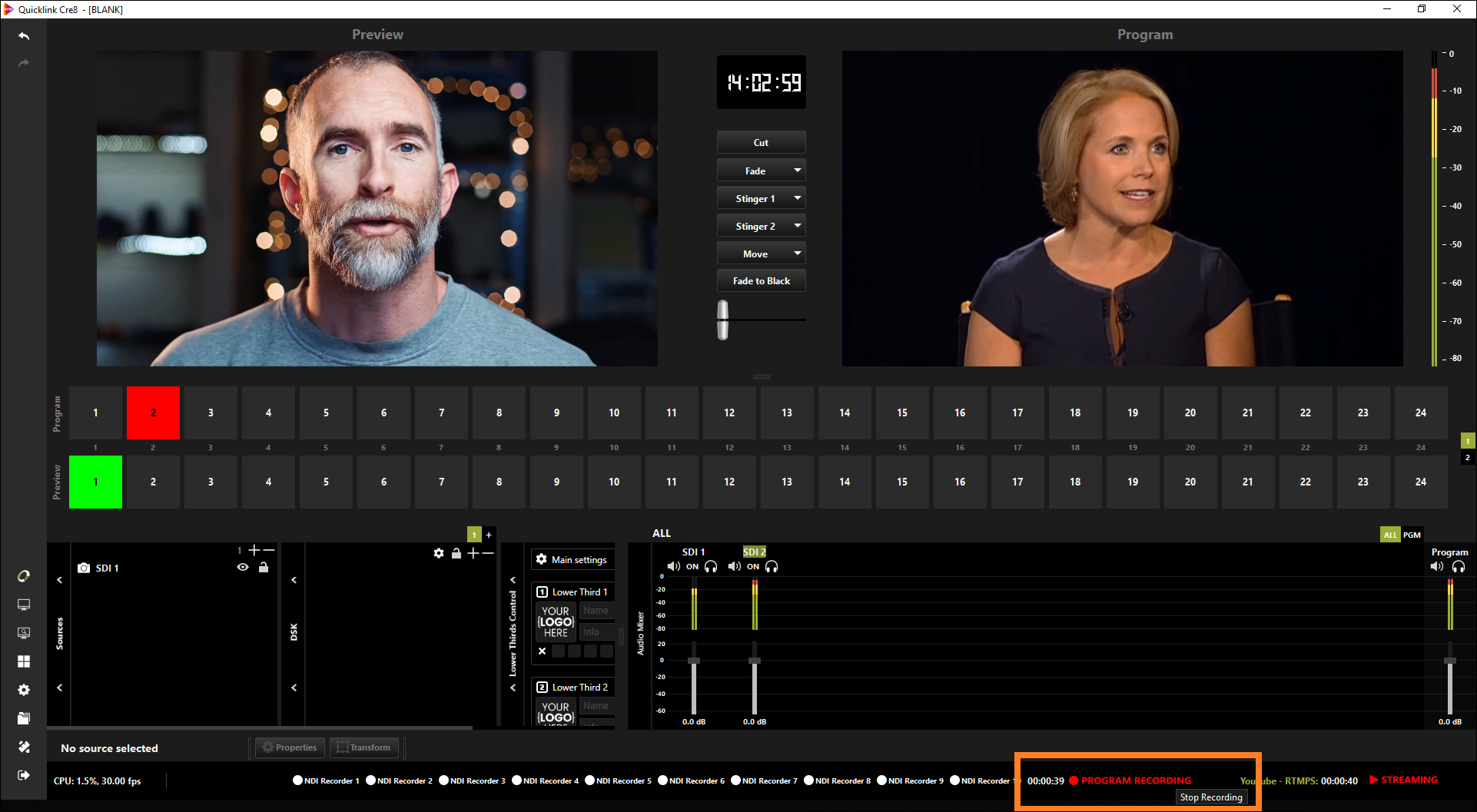 Congratulations, you've completed the beginner's guide to Quicklink Cre8! Ready to advance? Here's more resources for you to continue: