On first use, you will need to sign into Quicklink Studio or Skype TX. Using the ST500's screen, tap the flashing

icon to open the login. Under the Studio or Skype TX section, tap 'Login'.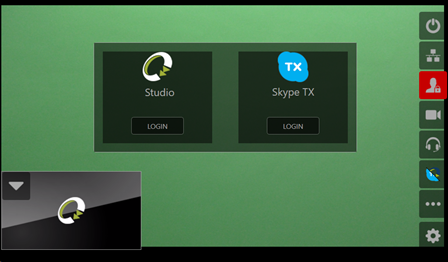 For Studio, enter your sign in credentials that have been provided to you by the Administrator. For Skype TX, enter your Skype credentials. Tap 'Login'.
Tap the

icon to clear the menu.
Once the unit is powered, logged in to a Studio account and connected to the internet – the Quicklink Manager Portal will have full remote control over the video, audio and connected lights.