Configuring your PTZ camera
You will need to set the IP address, Subnet, Gateway and Network adapter IP of your Panasonic PTZ. To do this, please watch the following video:
The IP addresses you will need to set are as follows:
Camera:
IP: 192.168.5.163
Subnet: 255.255.255.0
Gateway: 192.168.5.162
Network adapter:
IP: 192.168.5.164
Subnet: 255.255.255
Once the IPs have been set, you are now ready to fit your Panasonic PTZ into the ST500 (Studio-in-a-box). Instructions to do this are detailed below:
Remove the 6 screws on the rear panel. Then remove the ST500 (Studio-in-a-box) back panel.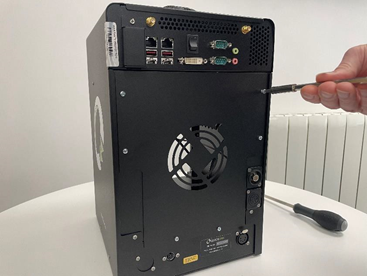 Take the camera mounting plate included with the camera. Screw the mounting plate onto the housing roof of the Studio-in-a-box using the 4 screws provided (Provided by Quicklink).
IMPORTANT: When completing this step, please ensure that the four screws provided by Quicklink are used. The screws will be found in the camera housing area. Failure to use the provided screws may result in permanent damage to the motherboard.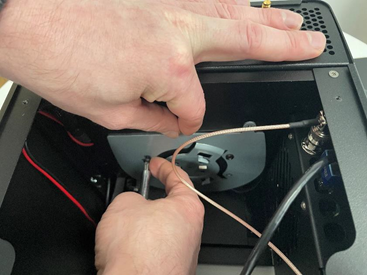 Slide the PTZ camera upside down onto the camera mounting plate inside the Studio-in-a-box, aligning the holes on the camera to the mounting plate and then rotating the camera roughly 15 degrees.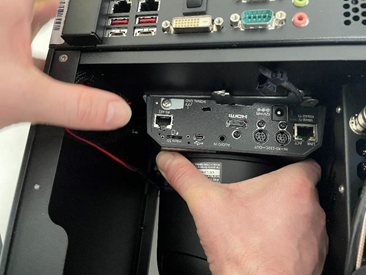 Screw the mounting plate into the housing roof to hold the camera in place.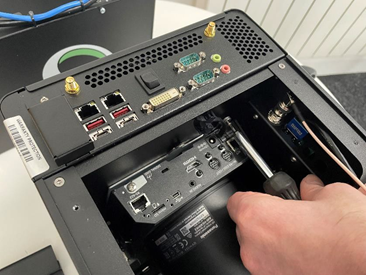 Connect the HDMI cable into the HDMI port.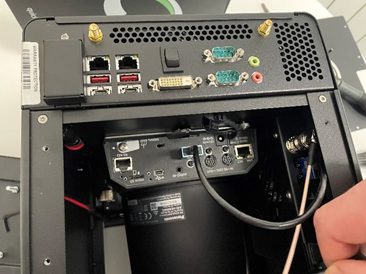 Connect the Ethernet cable into the RJ45 socket.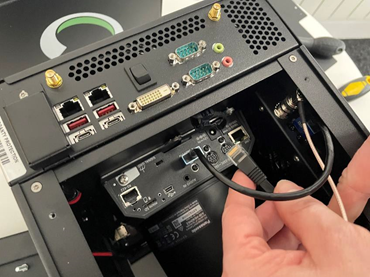 Connect the 12v red/black power cable into the 12v DC-IN port.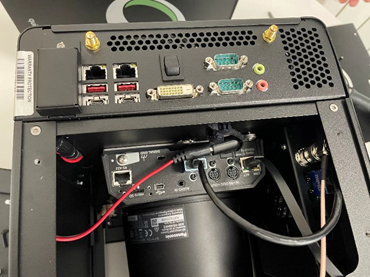 Secure the cables together using the cable clamp.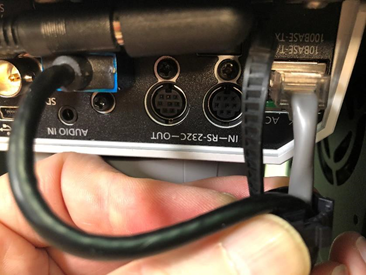 Place the back panel onto the Studio-in-a-box, screwing in the 6 screws.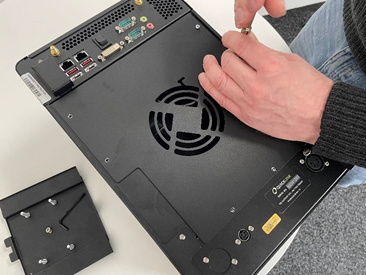 Have any questions? Contact Quicklink Support: