If you would like to use a Wi-Fi connection, you will need to configure this through the Network settings. Using the ST500's screen, select

and then select

from the menu. Once the dialog box opens, locate the 'Wi-Fi' option and click 'Setup'.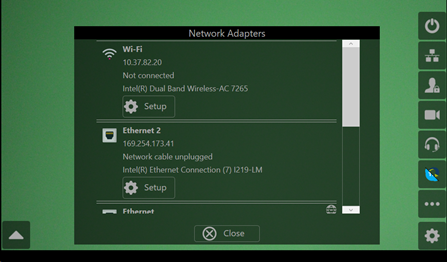 Click 'Scan' to search for available networks. Once the scan has completed, select the Wi-Fi connection you would like to connect to and enter the password using the on-screen keyboard. When entered, tap 'Connect'.
When connected, a message will appear to confirm connection.