The inability to configure your Recording Path or Recording Format is a result of having either or both NDI and Decklink outputs enabled. Instructions to disable these outputs are as follows:
Navigate to the Advanced tab, locate the Output Configuration section, then disable NDI on all outputs. Once disabled, click Apply to save these settings.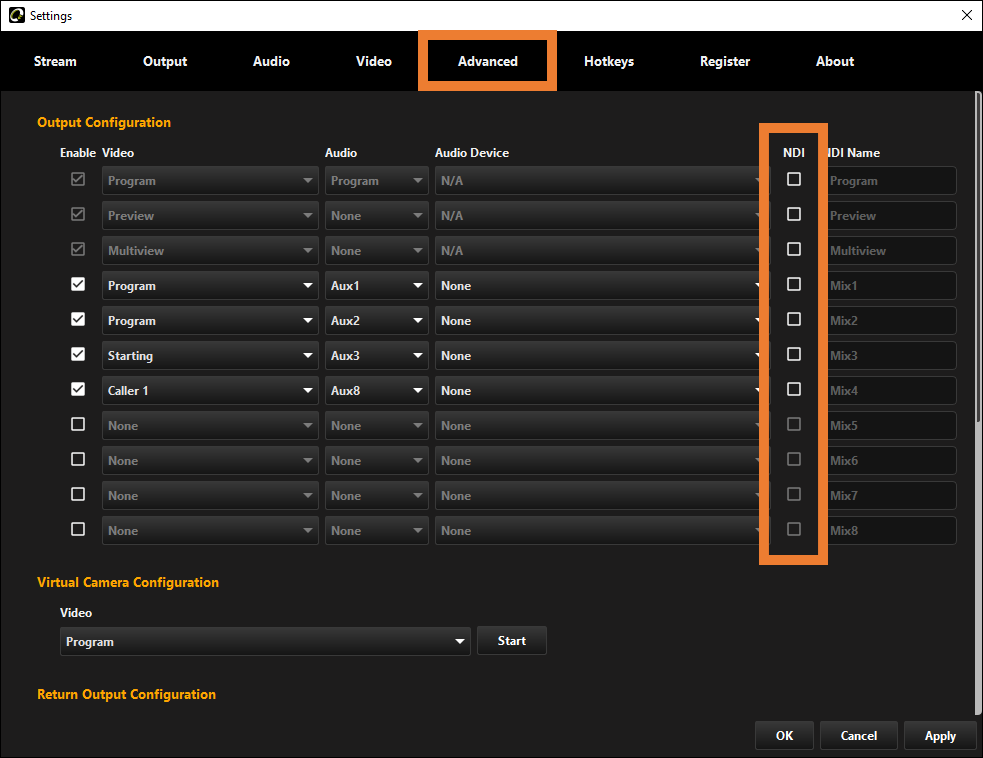 If Decklink outputs are running you will also need to stop these. Within the Advanced tab, scroll down and select Decklink Output. If either of the Output or Preview Output options are running, select Stop.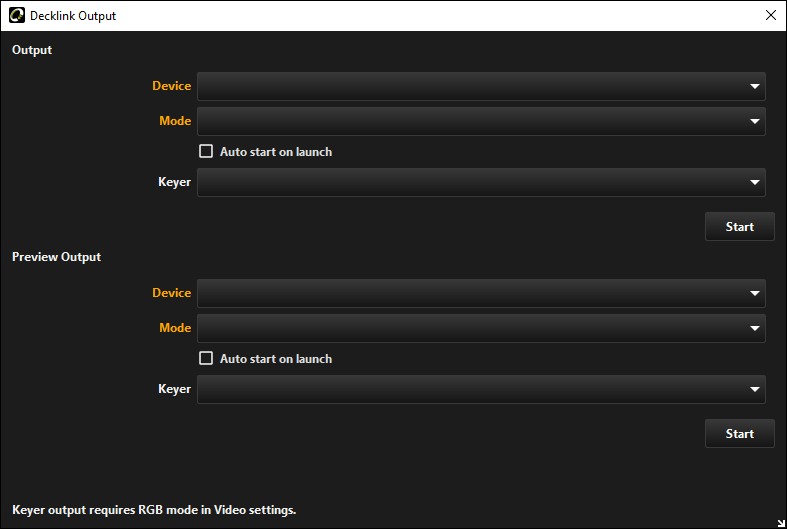 Once you have disabled both NDI and Decklink outputs, open the settings by selecting the

icon, then select the Output tab.
You will now be able to select a new recording path and change the recording format. Once your have made your changes click Apply. Then return and enable your NDI and Decklink outputs disabled previously.