The Waiting Room is a room where participants can be placed in to form a waiting/green room. The default size of a waiting room if 12 but this can be increased upon approval by the Quicklink Sales Team. In The Waiting Room, one source is played out to all participants.
Before introducing your participants to the Waiting Room you will need to configure it. Hover over your empty Waiting room, then select the
icon.
Select the data rate of your room, this can be adjusted from 128Kb up to 4Mb. Please be aware there will need to be sufficient bandwidth for the call quality to be the highest possible.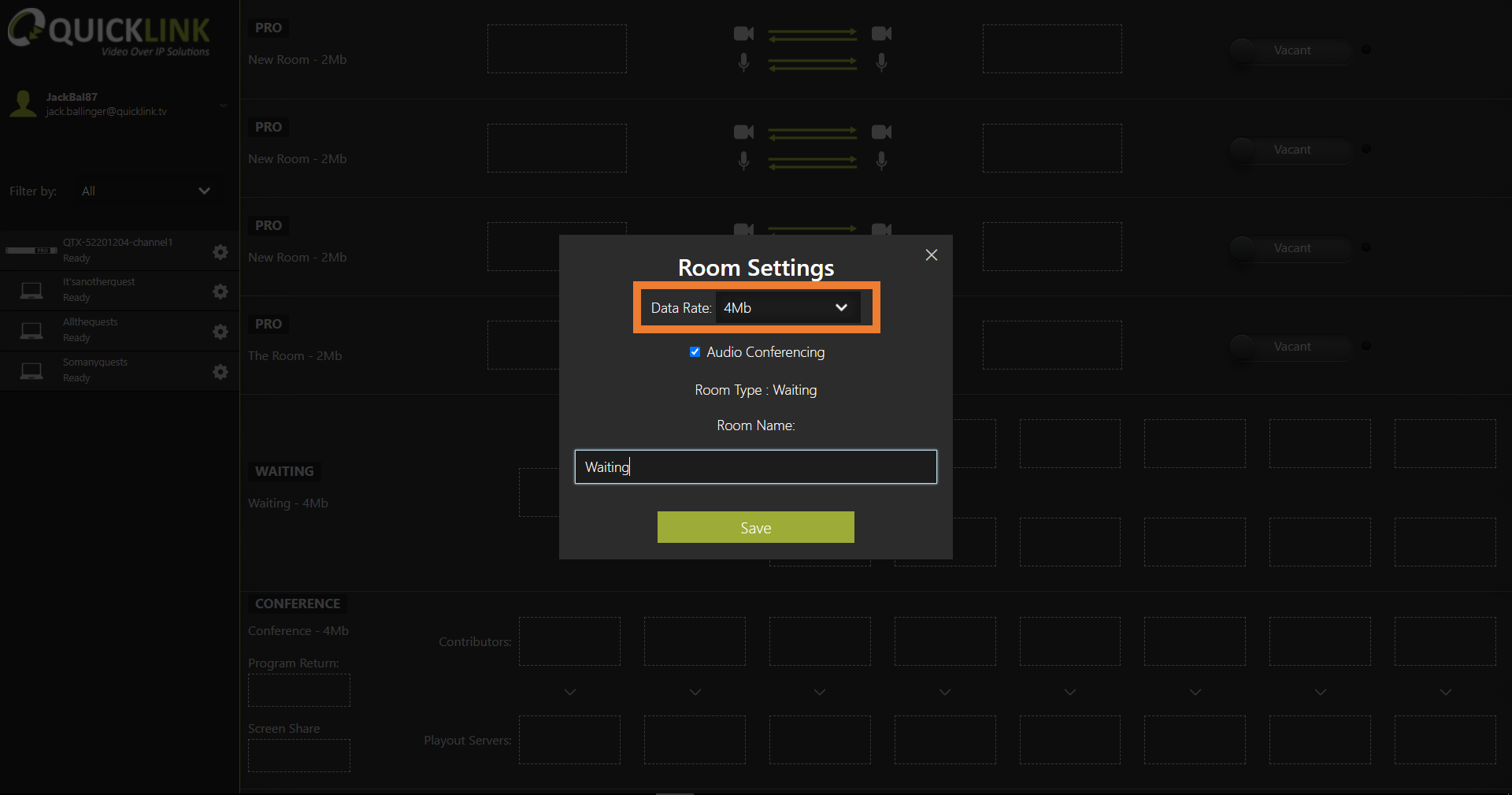 In addition to Data Rate, you can set whether Audio Conferencing is enabled or disabled. With this enabled, your participants will be able to speak to each other within the room. When disabled, they will only be able to see and hear the main source. You can also rename the room if you wish by typing a new name into the bottom box.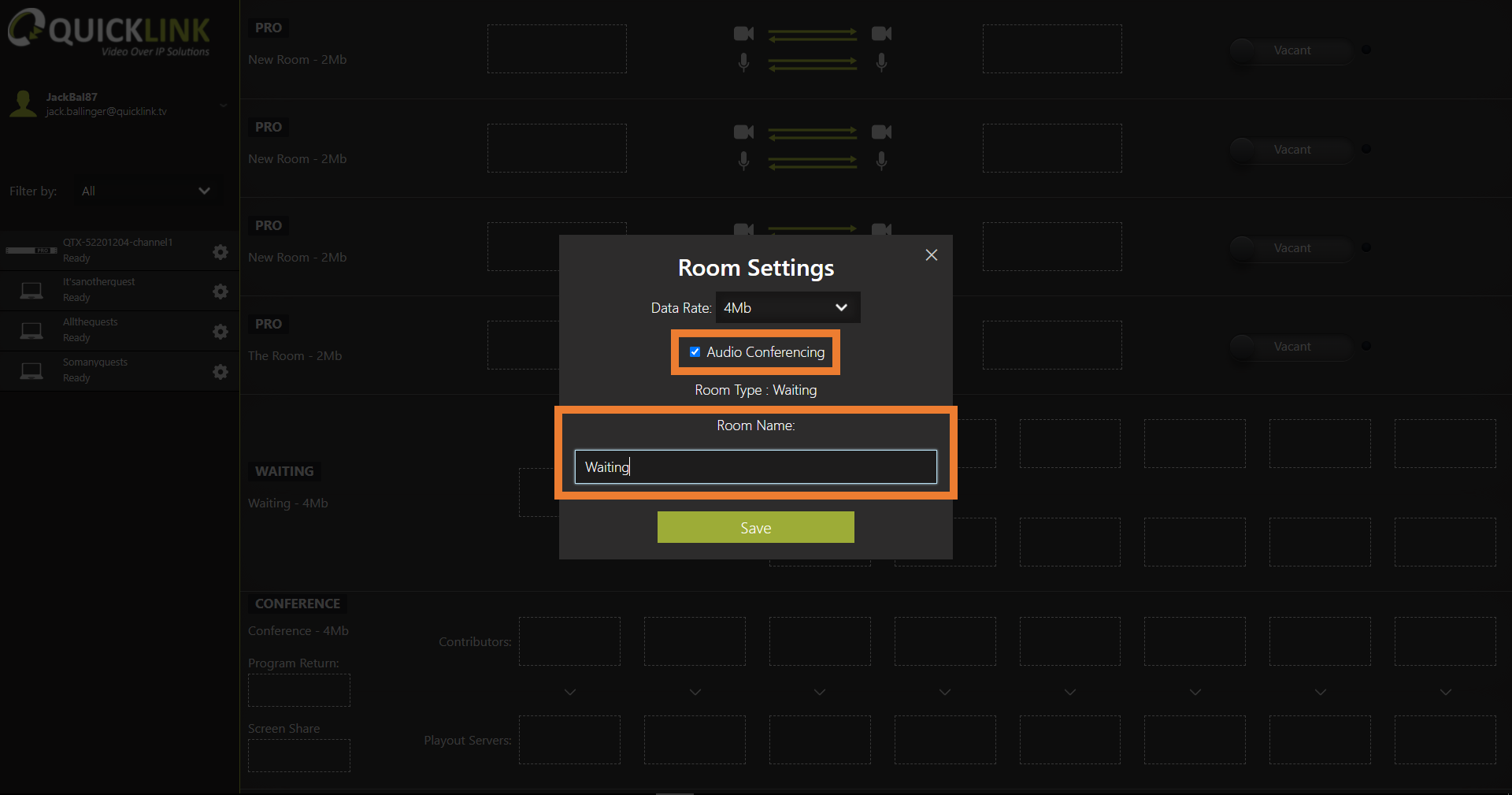 Once you're happy with your settings, to bring people into the Waiting Room, simply click and drag the guest into a free seat.
Waiting Room monitoring/previewing
Please note: You will need to have a program return or server in the main feed position before you can drag in guests.
While participants are in the Waiting Room, you can monitor their video and audio by opening up the Preview Window. To do so, click the

icon.
To see and hear your guests, you'll need to Start Video Tiling.
Once in this view, you can monitor people's audio by making sure you have a functioning monitoring device selected.
You can also mute all participant audio by clicking Mute All.
Pressing Show Information will bring up statistics for each caller in the room.