Using Cre8 you can very easily stream your productions to Twitch.
Like any Stream, you will need a URL and a Key. To get the URL for Twitch you will need to choose an appropriate Ingest Endpoint based on your location. Twitch offers a useful tool that shows the most recommended Ingest Endpoint based on the optimal network paths detected from Twitch to your device: https://stream.twitch.tv/ingests/. From here, copy and make a note of your Ingest Endpoint (Stream key).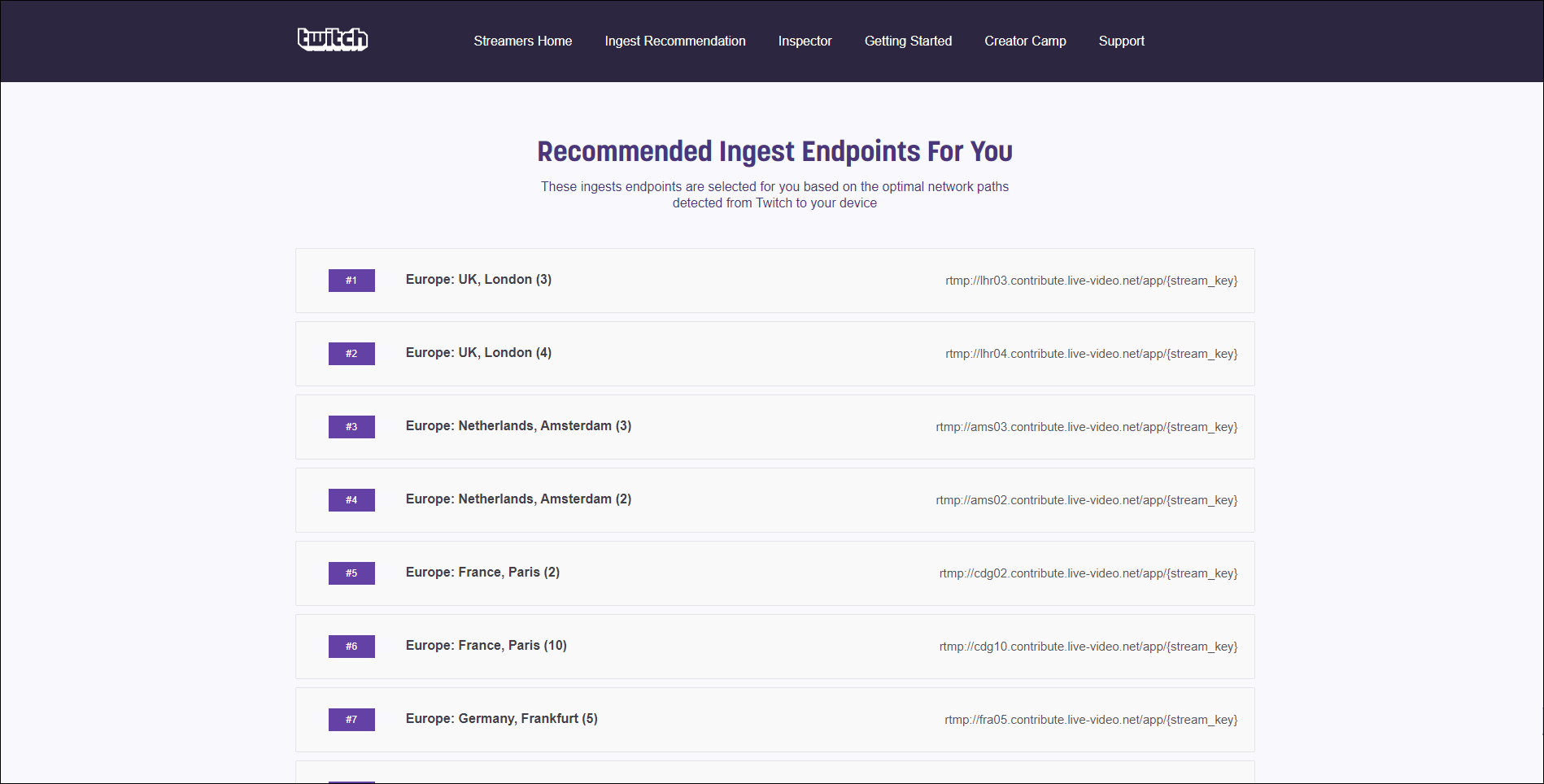 Next, navigate to Twitch, and log into your Twitch account. Then open the menu from the top-right corner and select Creator Dashboard.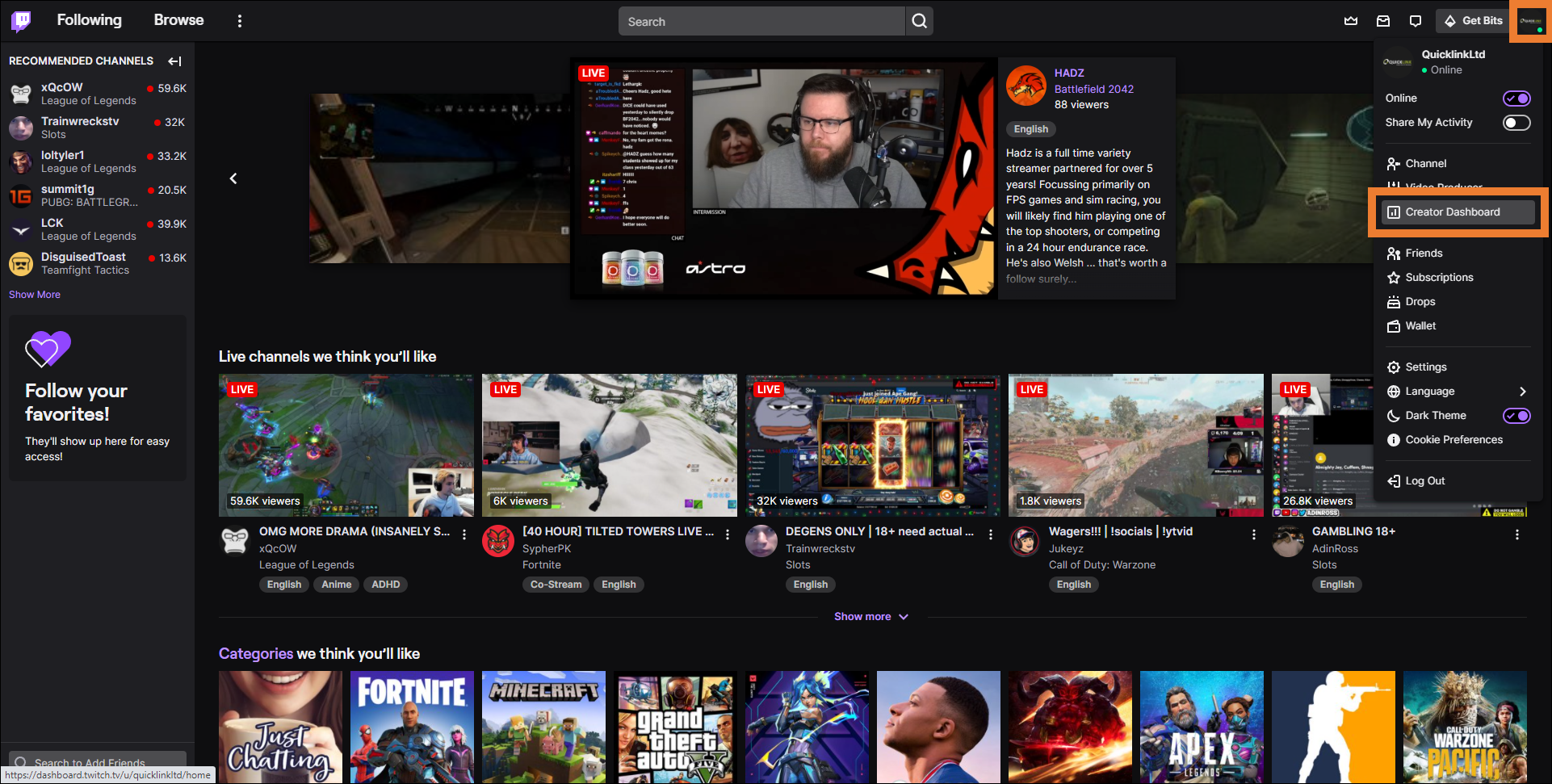 From the CREATOR DASHBORD, expand the Settings section, then click Stream.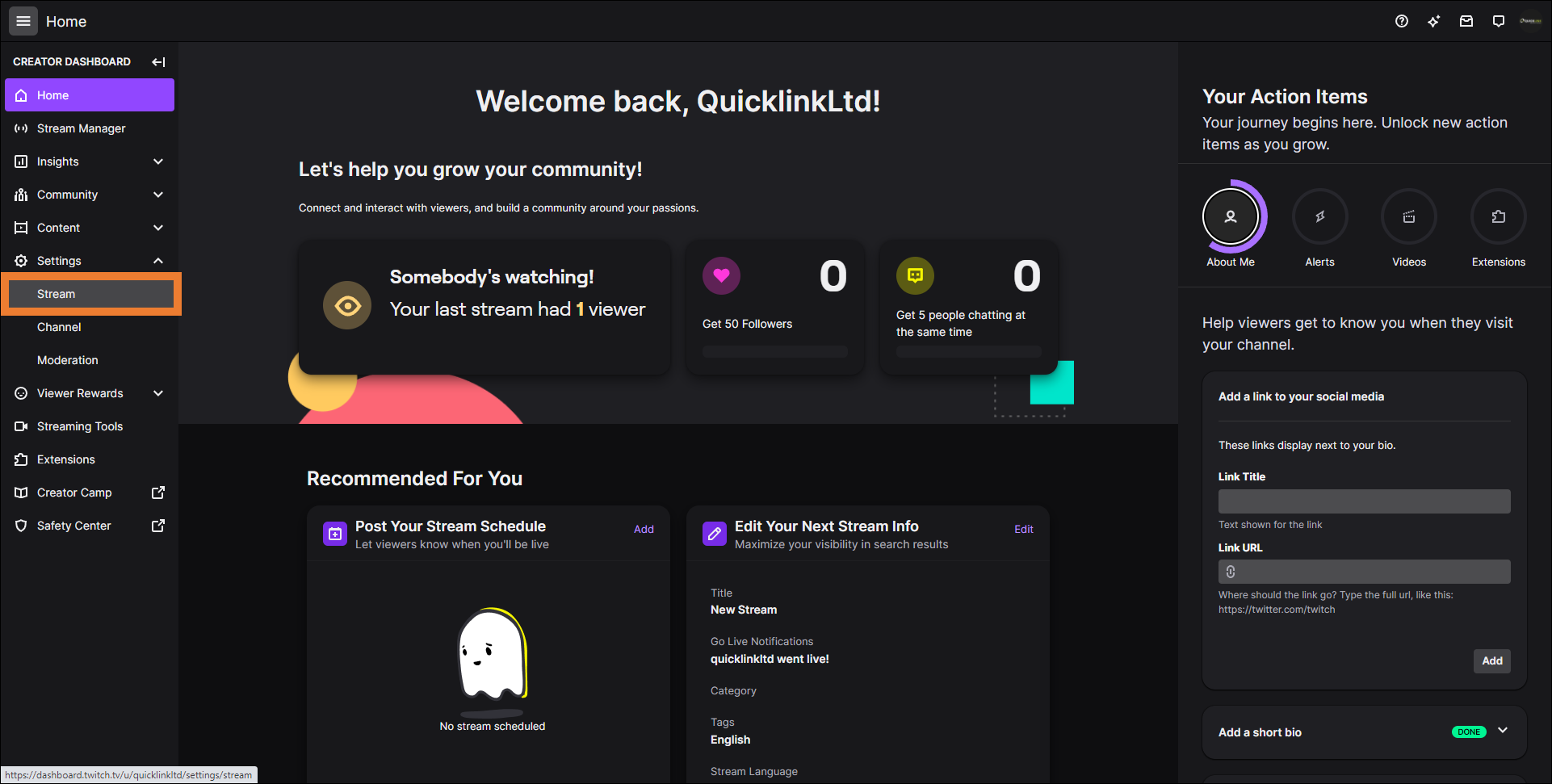 Next, copy and make a note of the Primary Stream key.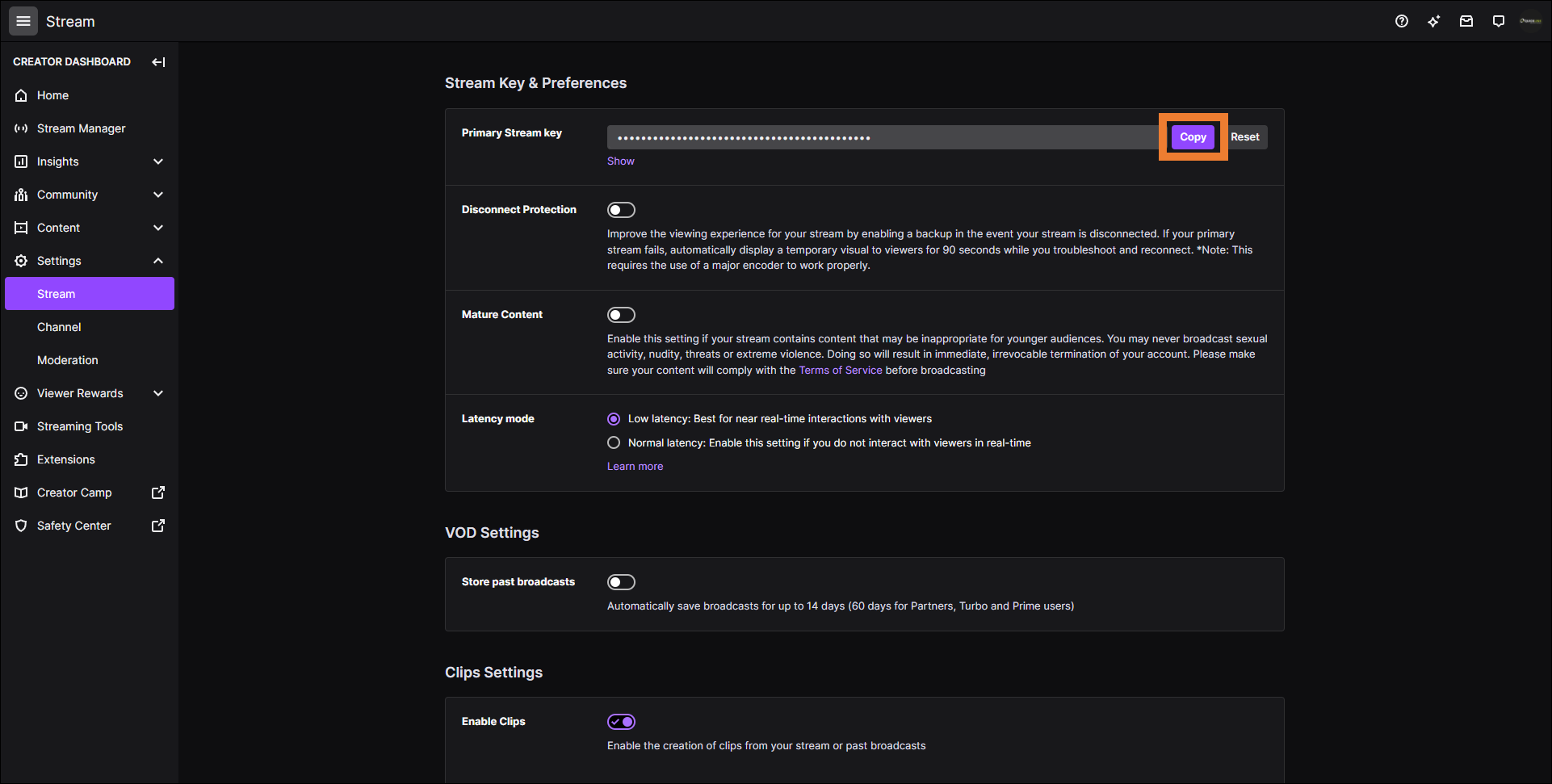 Now head back to Cre8, and open the Settings window by clicking the settings cog.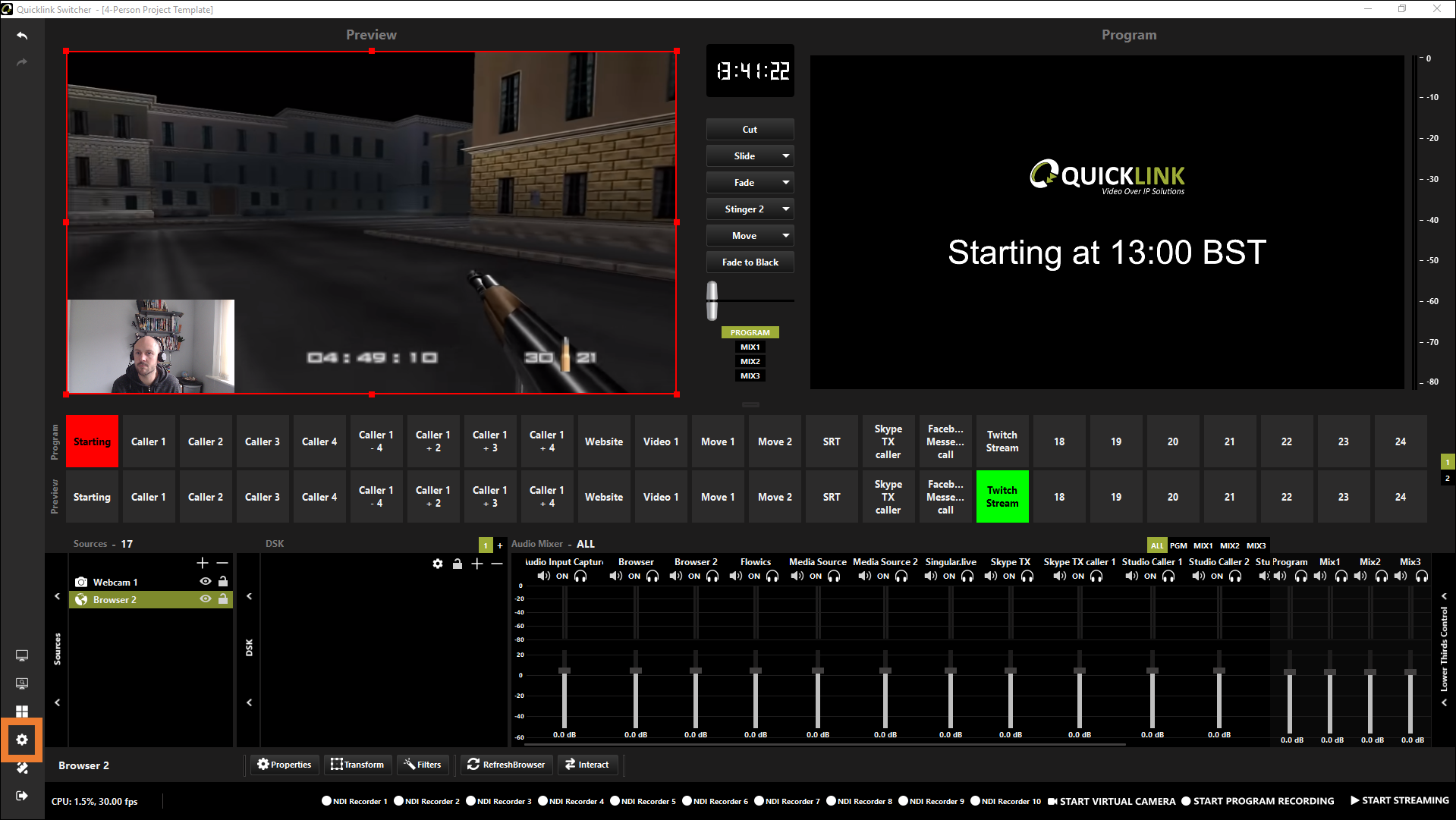 Within the Stream tab, head down to RTMP and click Add Target.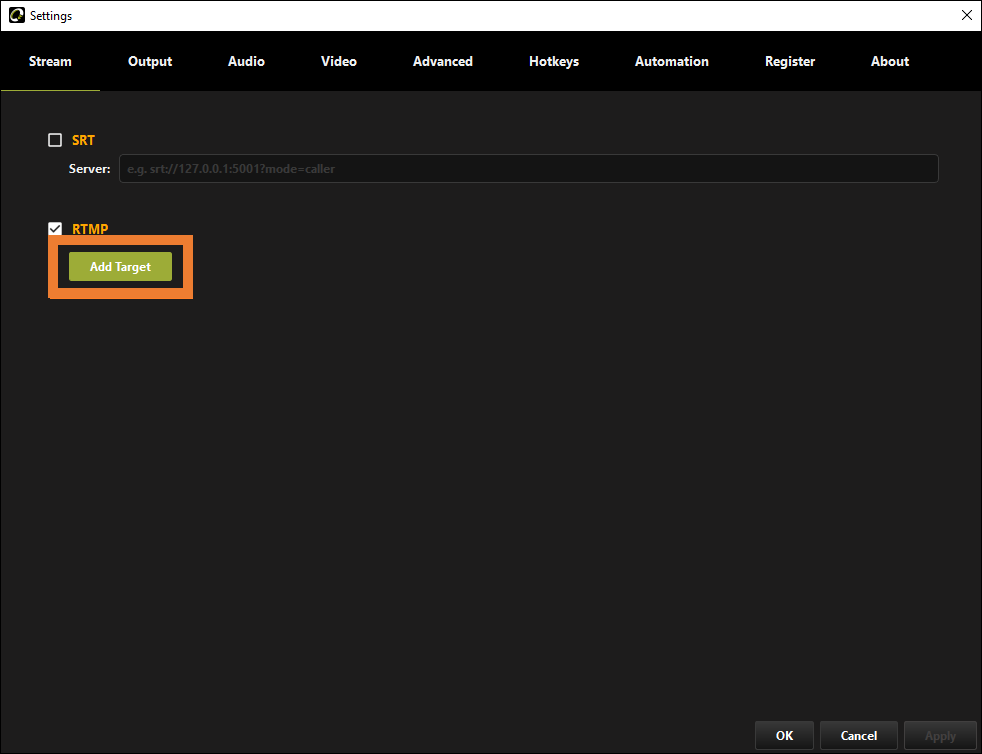 Give you Stream a name, paste the Ingest Endpoint (Stream key) into the RTMP Server box, and the Primary Stream key into the RTMP Key box. Make sure you're happy with your Video and Audio settings, then click OK.
When you're ready to stream, you can either Start Streaming from the settings menu or from the bottom right hand corner of the main interface. You'll see a timer to show how long you've been streaming for.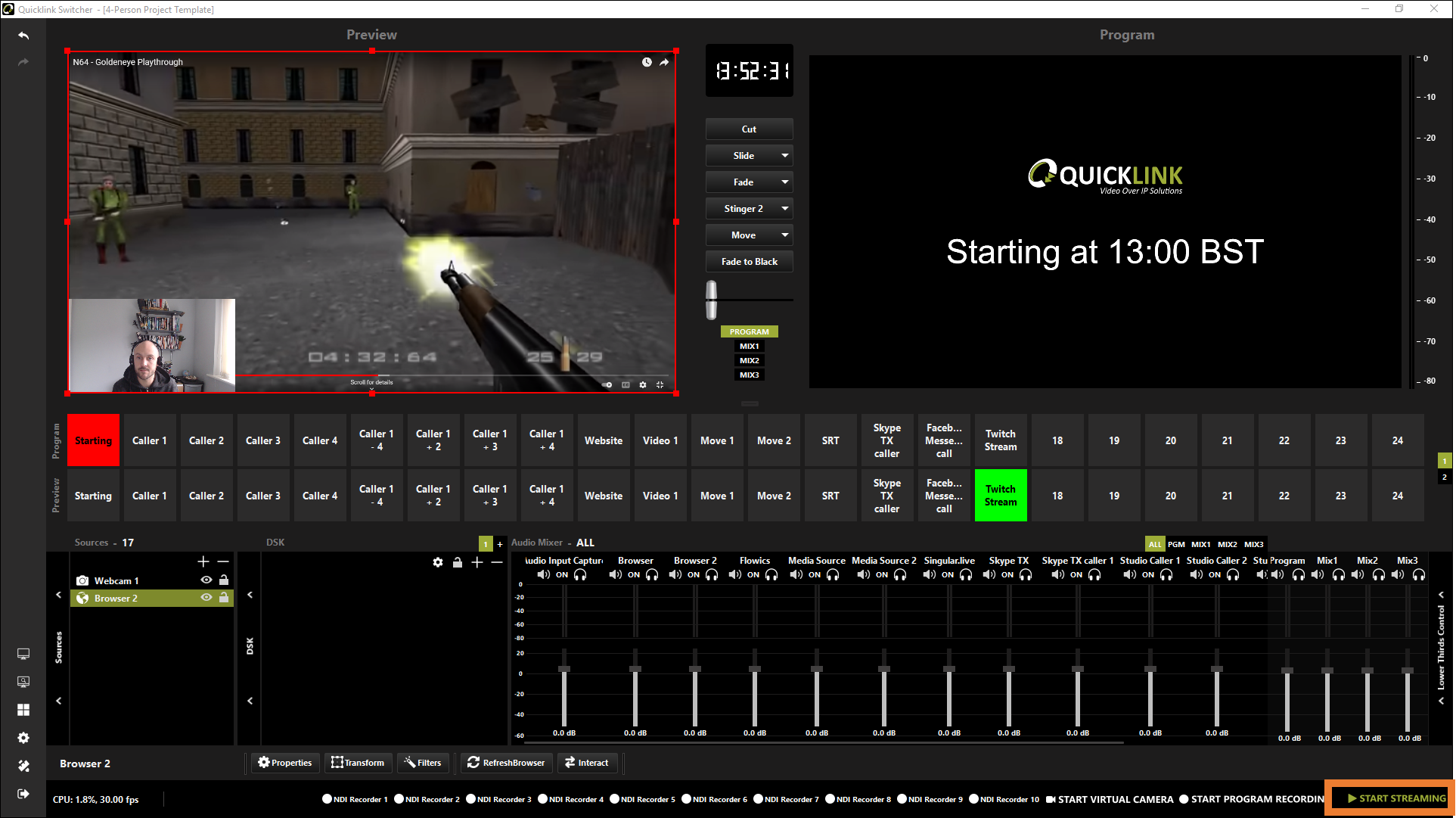 Head back to Twitch to check your stream is up and running on your channel. This can be found on your main page or in Stream Manager. From Stream Manager you are also able to edit your stream info.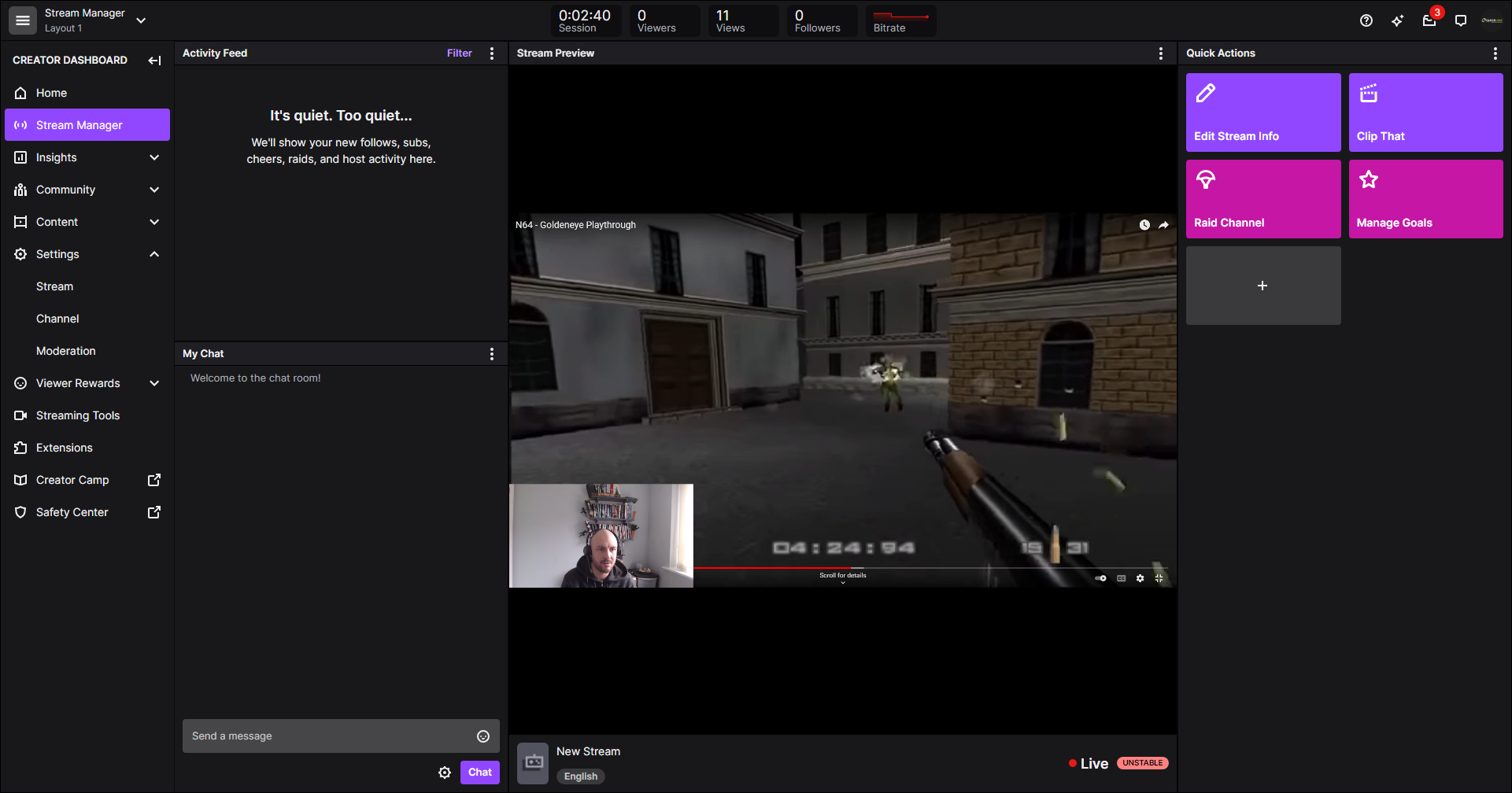 When you are ready to finish your stream, simply press Stop Streaming in the bottom-right hand corner of the Cre8 interface. You'll be prompted as to whether you do want to stop the stream, click Yes to confirm.