Quicklink provides videos on using the Quicklink Manager, Quicklink Cre8 and other solutions. It is possible to translate these videos and view in a language of your choice.
To do this, locate and open your chosen Knowledge Base article. An embedded YouTube video will appear at the top of the article. Click the YouTube Play button.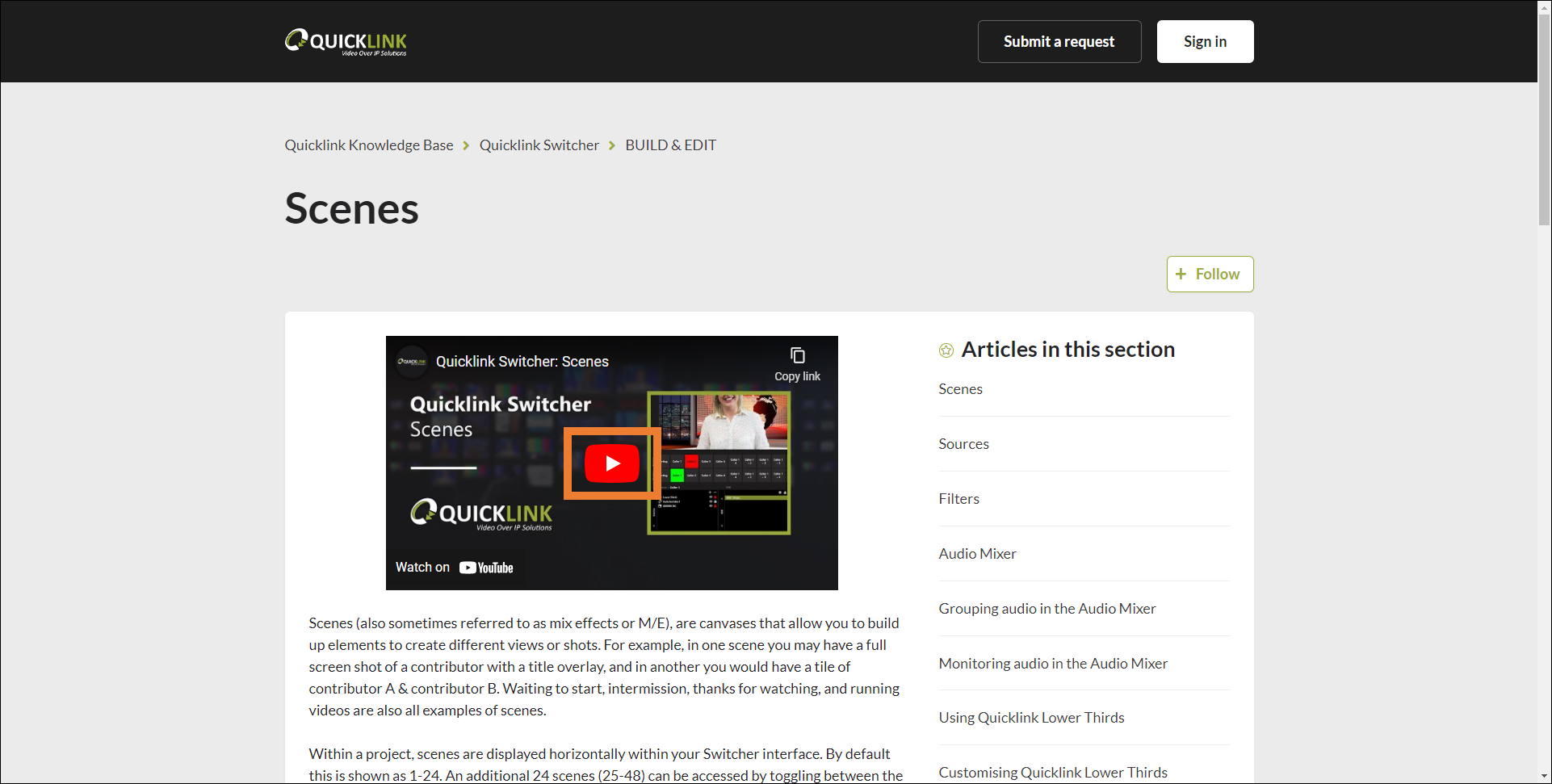 Once the video has begun playing. Turn on Subtitles/closed captions by selecting the

icon from the YouTube player play bar.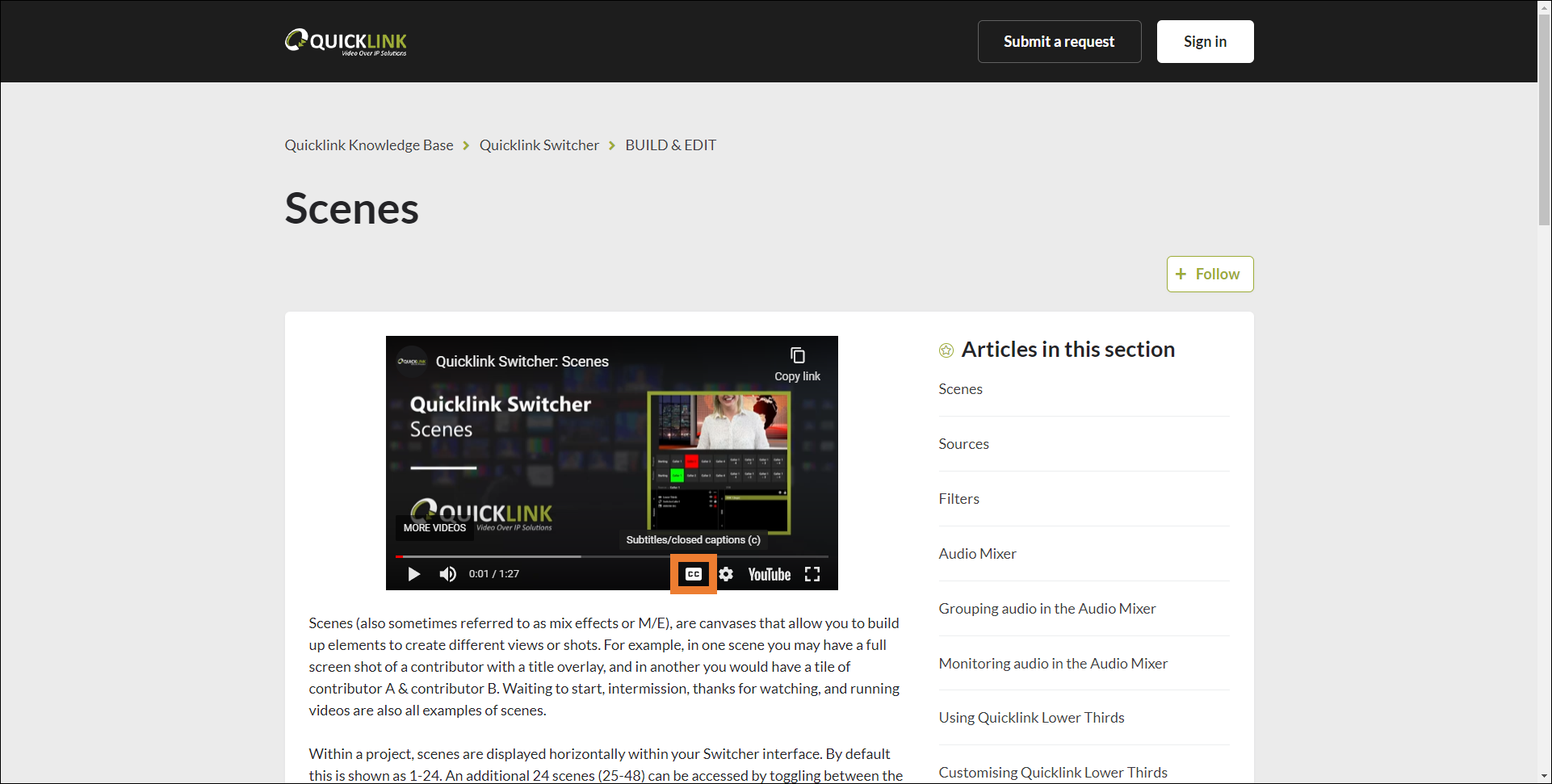 Next, open the videos settings by selecting the

icon, then open the Subtitles/CC option.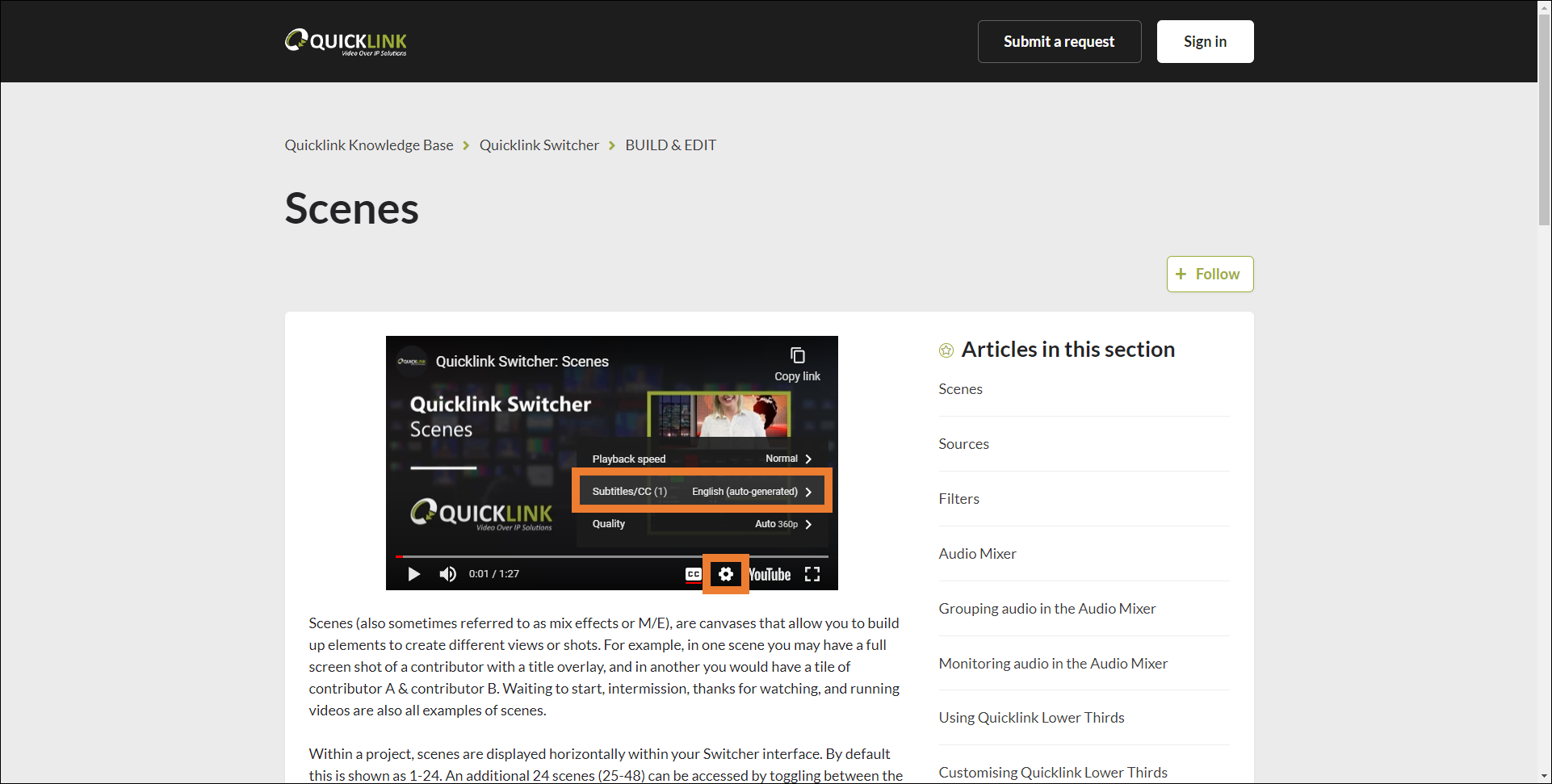 Click Auto-translate, then select the language you would like to view the videos in.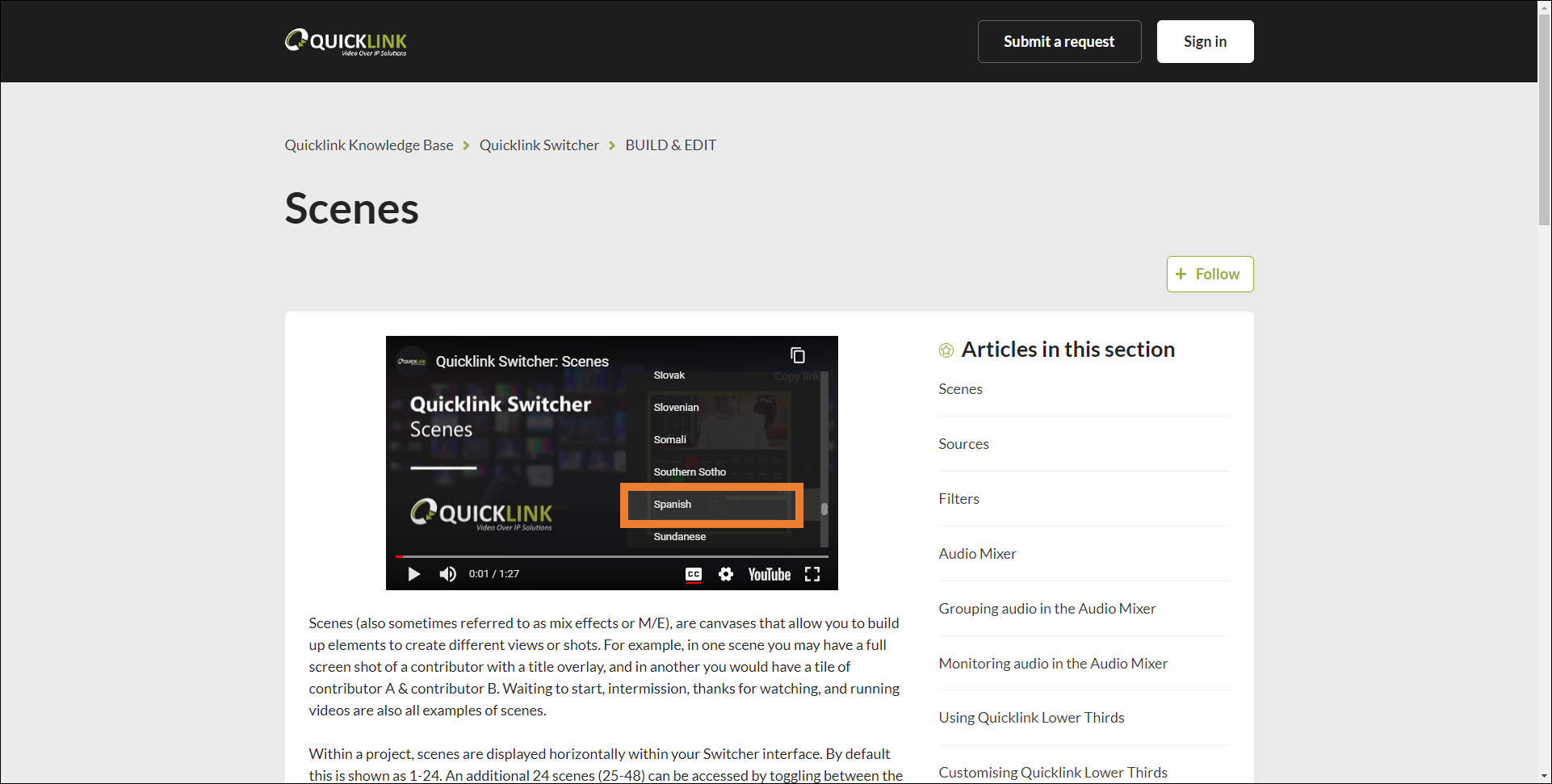 Once enabled, return to the video and click play. Subtitles for the video will now appear within the video.