Please note that upon upgrading from Quicklink Switcher to Cre8, all previously created Projects/productions will be automatically carried across.
If you do not have an installer for the Quicklink Cre8, please request your download here.
The recommended hardware required for using the Quicklink Switcher on your own hardware can be found here. It is required that an Nvidia graphics card is installed in the system.
Once you have received your Quicklink Cre8 installer download, run the installer by clicking Open.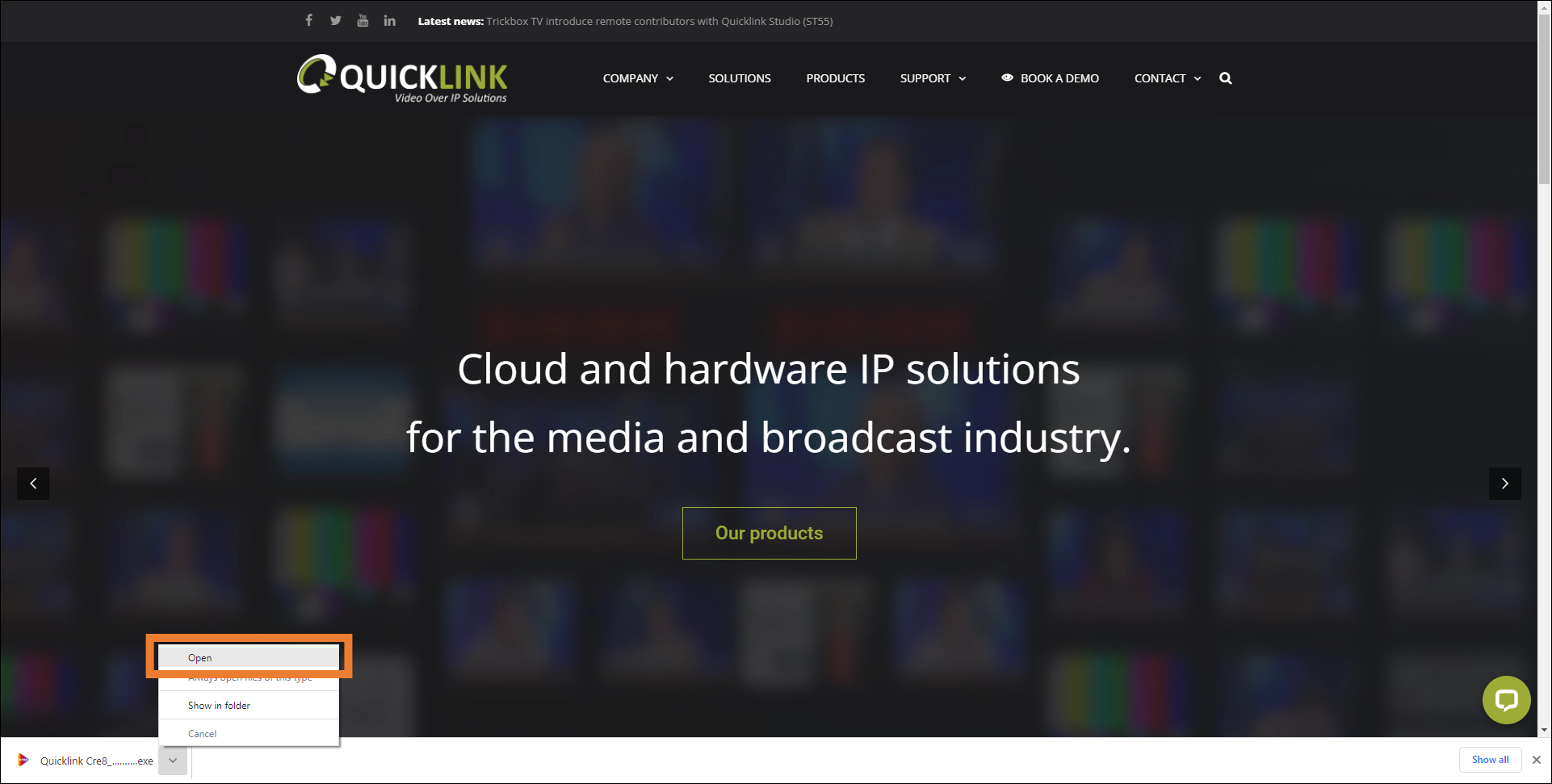 Once the InstallShield Wizard is open, click Next to install.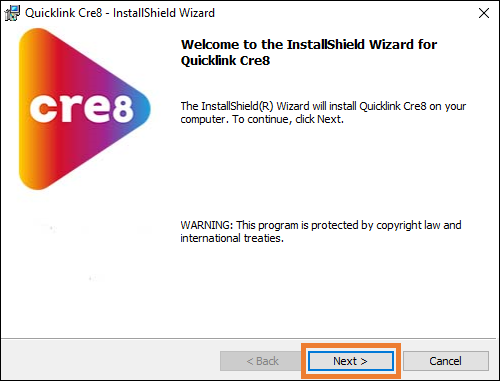 Next, read through the License Agreement, then select I accept the terms in the license agreement, then click Next to continue installation.
Finally, click Install to begin installation of Cre8.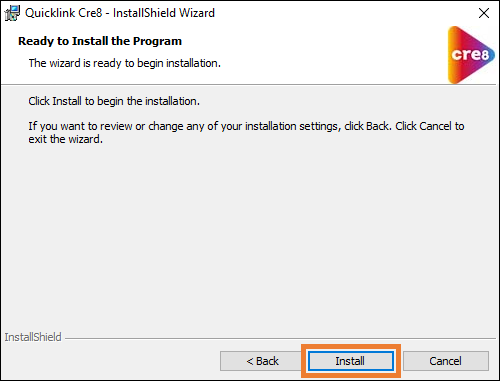 Once completed, click Finish to complete installation of Cre8.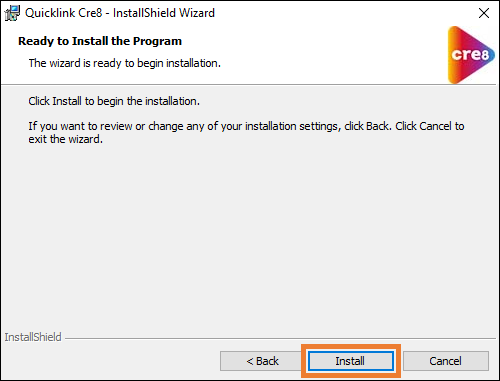 You have now finished installation and Cre8 will be available in your programs and desktop to be run.
Once run, you will need to register your Cre8 software. Within the popup, create a Quicklink Studio account by clicking the register link.