You are quite likely to have remote contributors that wish to share video or audio with their fellow guests and you'll need to be able to bring this into your Cre8 workflow too. For more info on screen sharing within the Quicklink Manager see the article here.
This article will describe how to easily bring an active screen share from the Quicklink Manager into the Cre8.
Add a source to the scene you wish to have a screen share by clicking the

icon.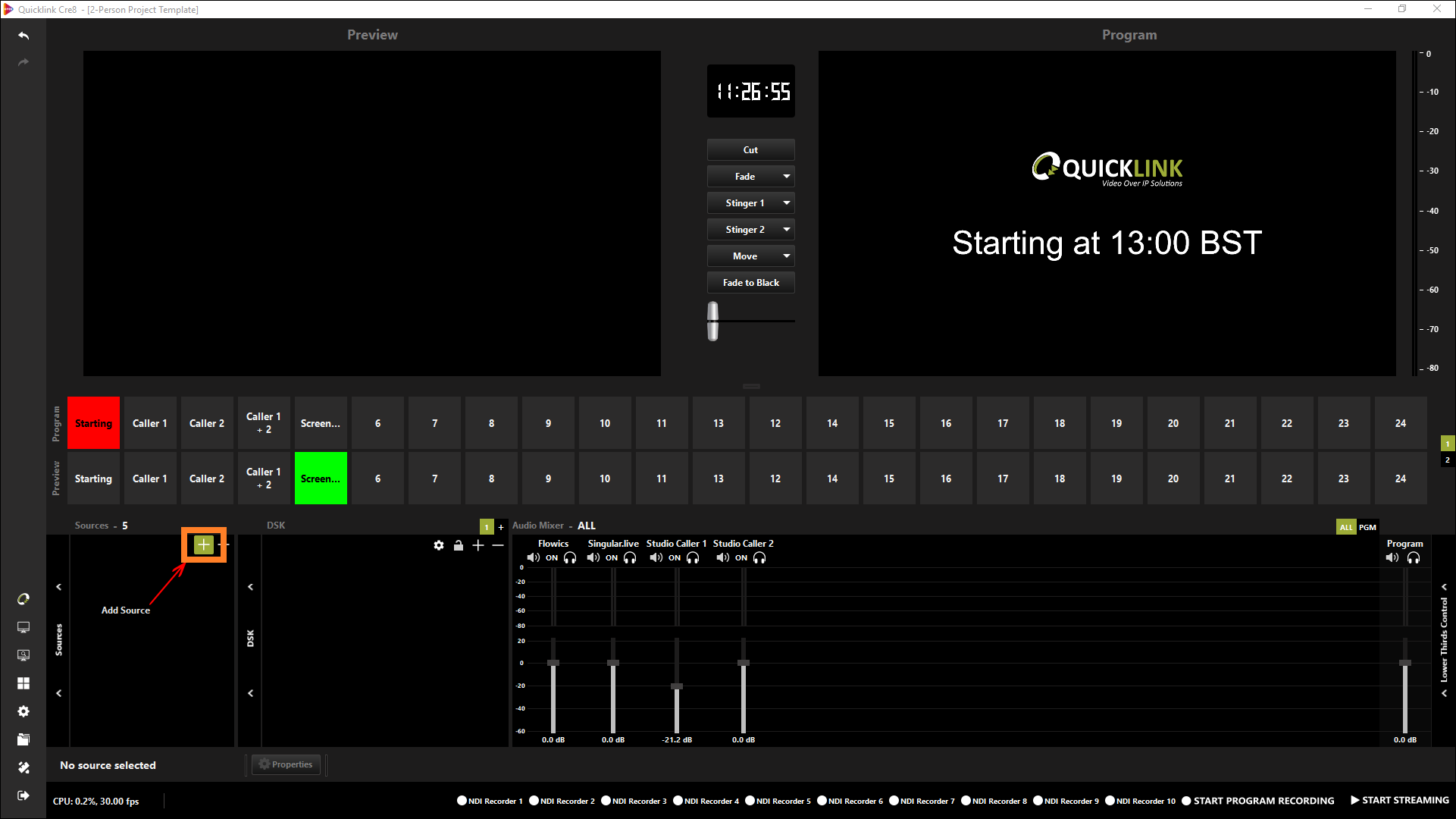 Select Quicklink Studio from the dropdown menu. Click Add Source.
Select the room that the contributor sharing their screen is in. Click OK.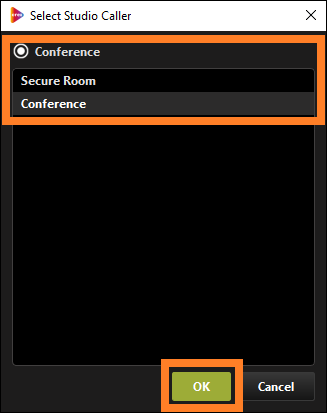 Scroll down to Screen Share in the 'Select a Caller' window. Click OK.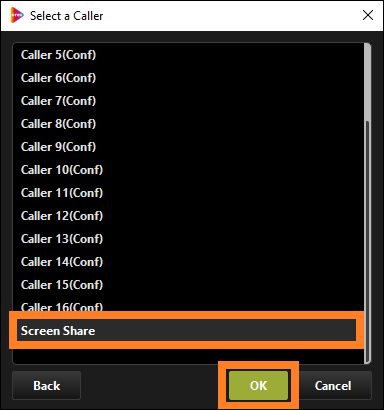 If a user is screen sharing, this will appear. If no user is screen sharing, a 'Screen Share' placeholder will appear until a contributor starts sharing.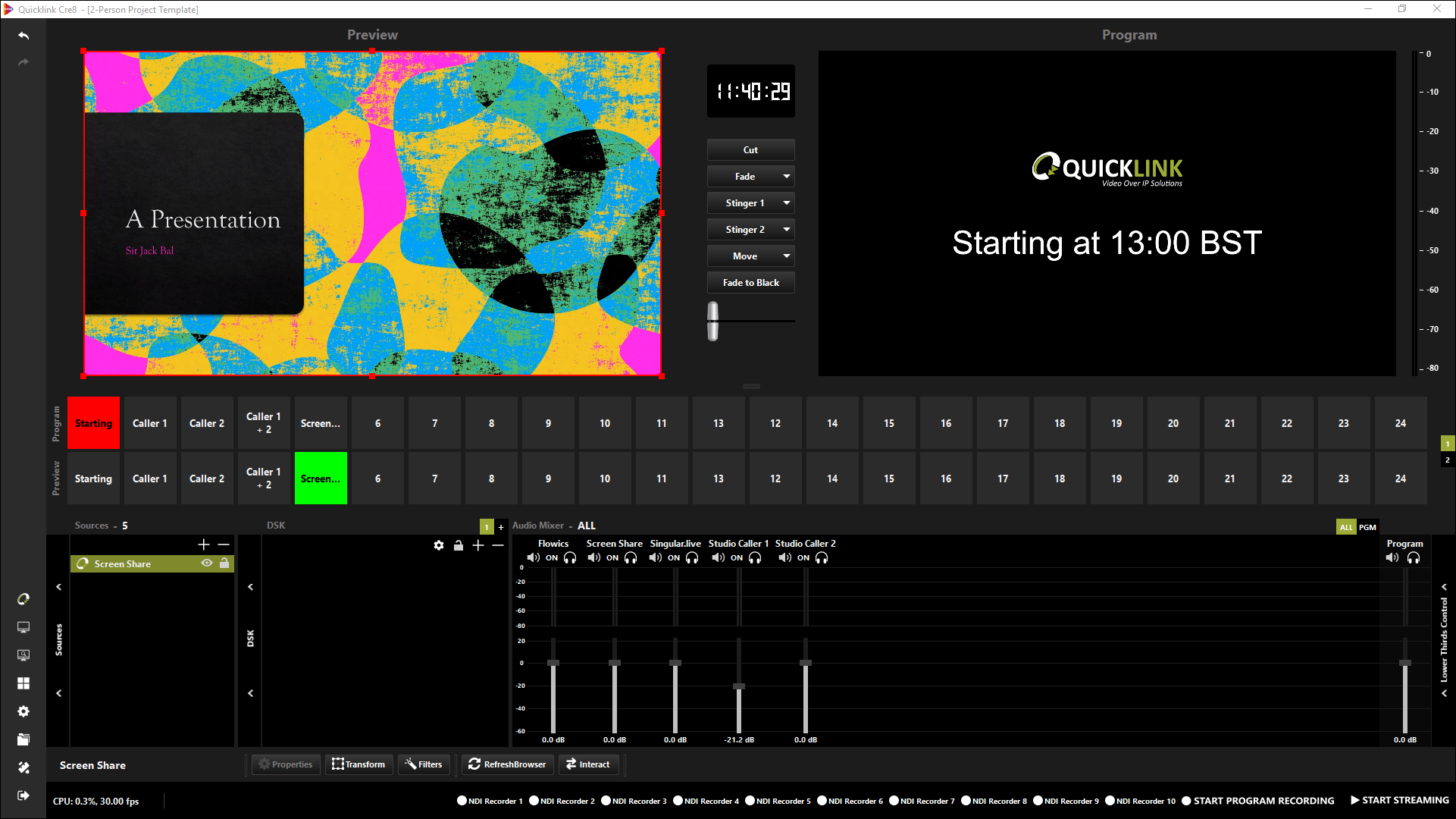 You can then transform and position as you wish within your scene.