The Output Configuration section is where you can set up your outputs from Cre8. These can be SDI, NDI, audio signals or all of the above.
To get to the Output Configuration section, click the

icon to open up the settings window.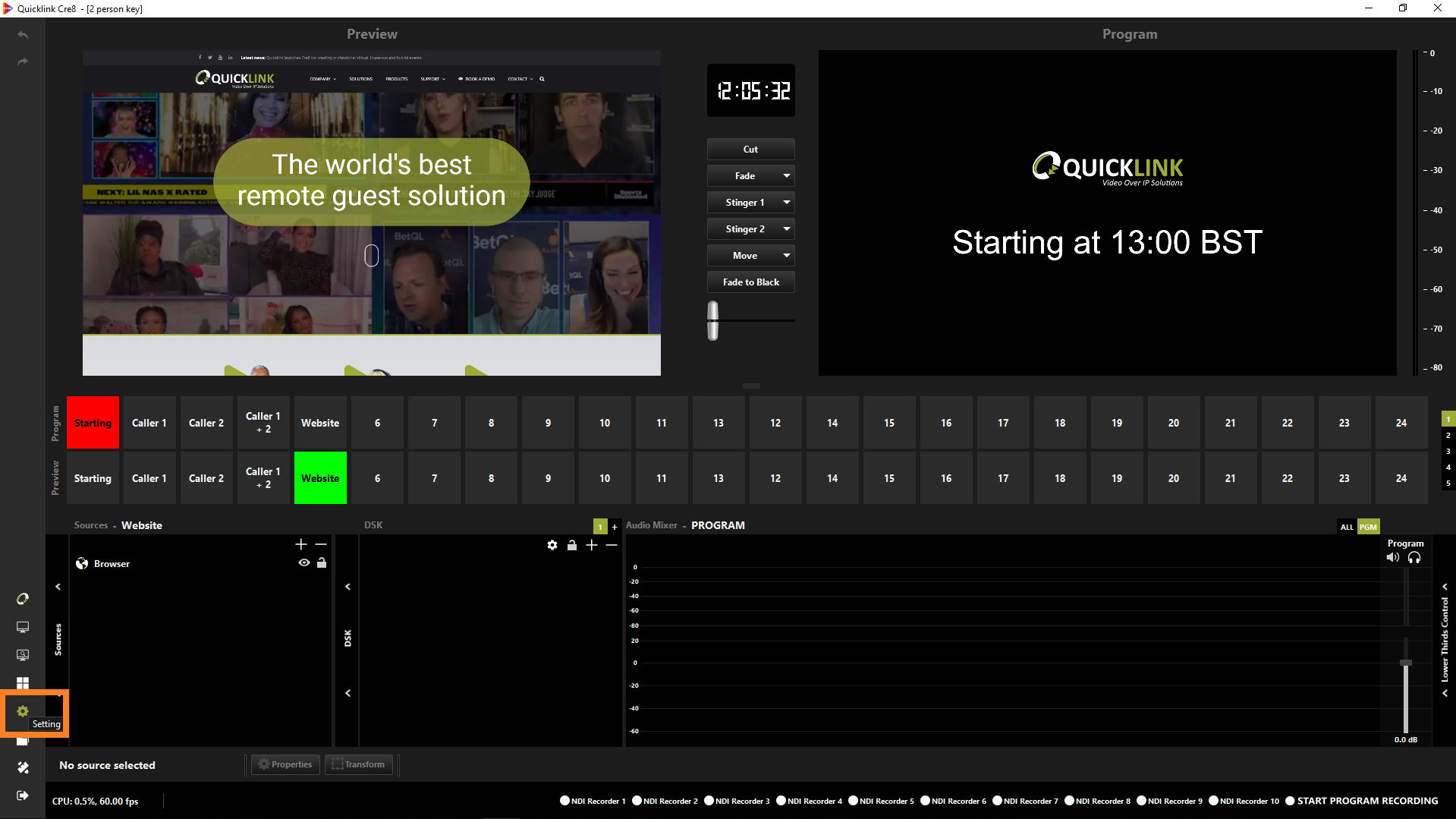 Click the Advanced tab.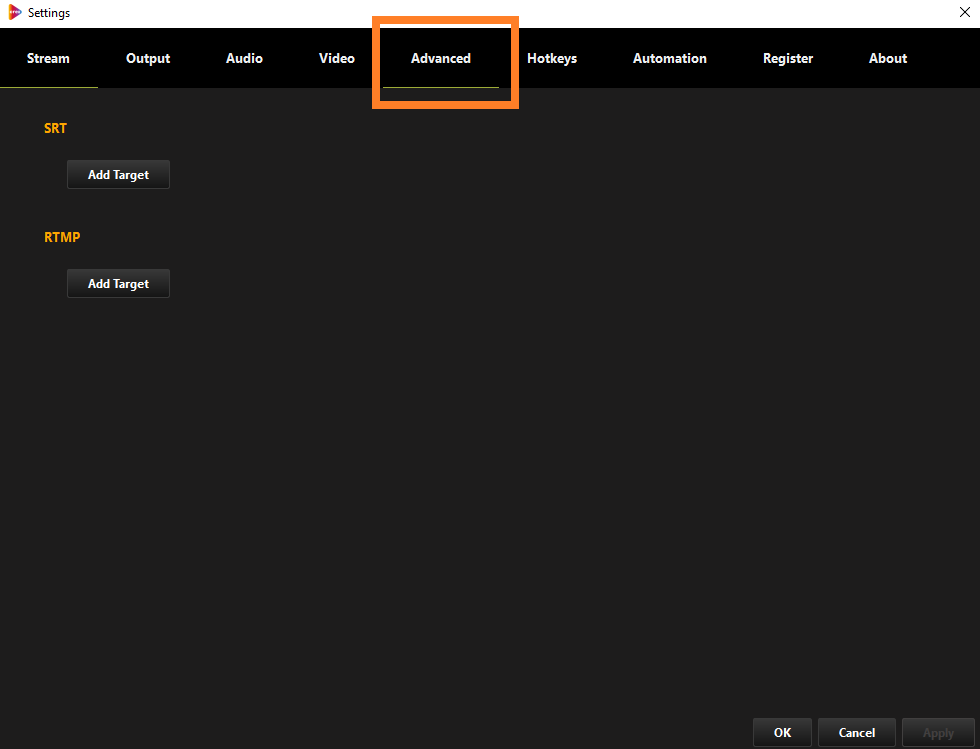 That takes you straight to the Output Configuration section.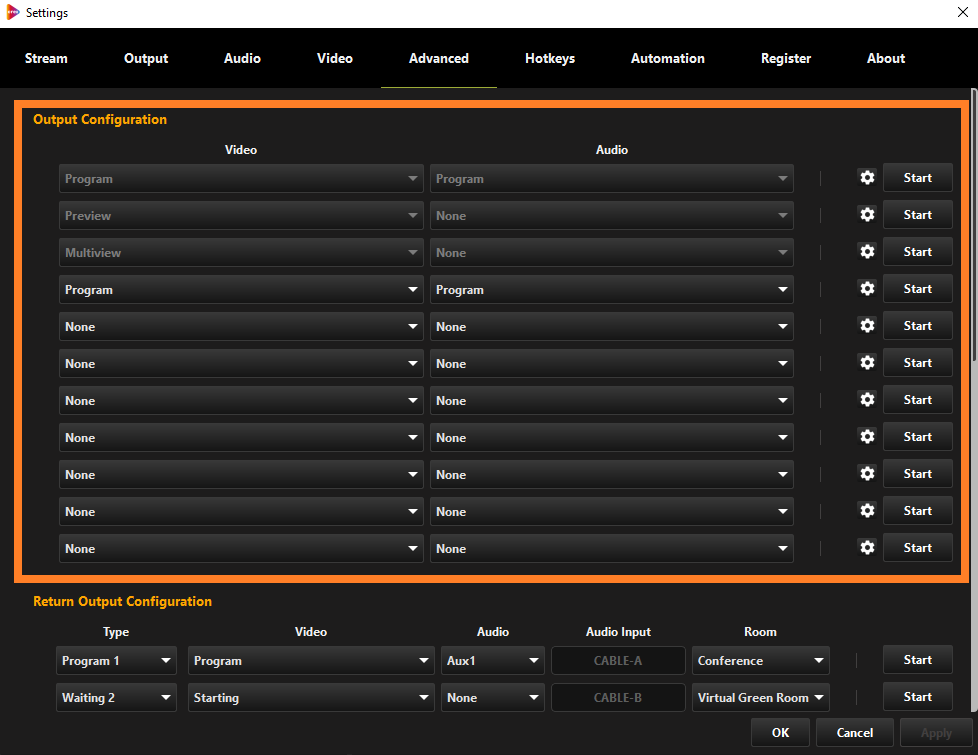 This main section allows you to choose which Video and Audio you'd like to send. The Program, Preview and Multiview AV cannot be changed but you can configure where and how you send them, as you can for the other 8 available outputs.
To configure an output, click the

icon. This opens the Output Settings window.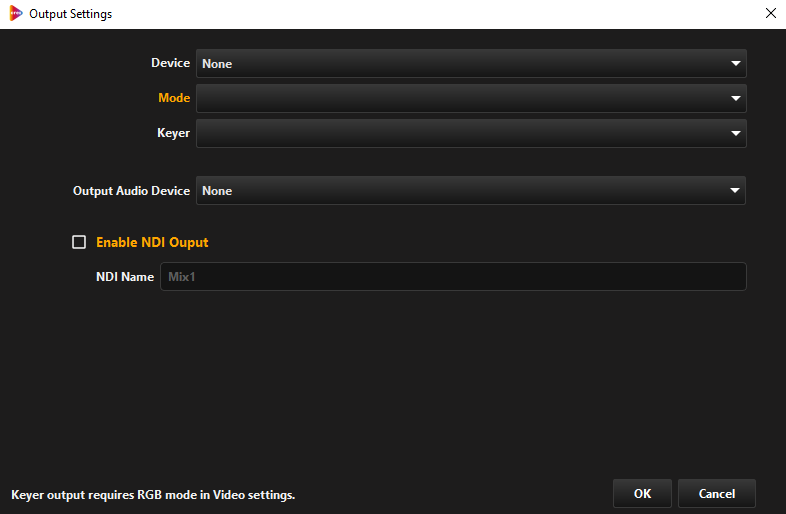 In the device dropdown menu, you will see all available hardware outputs. This example is a Quicklink STS410-8. Select the output you wish to use.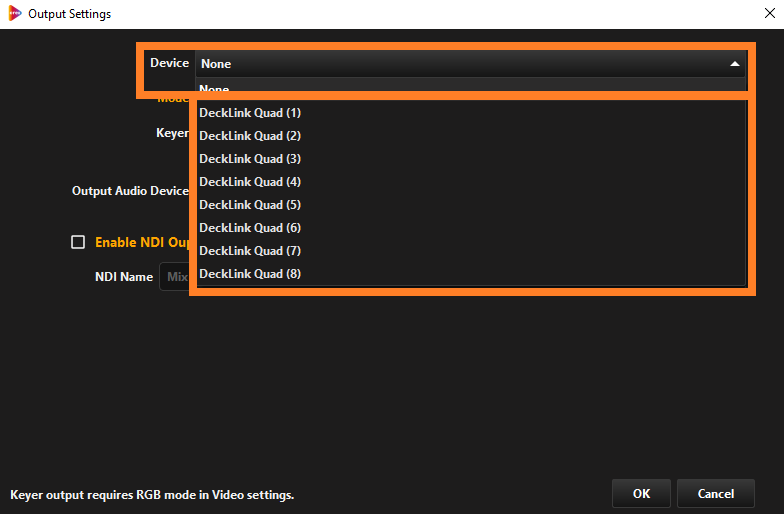 The Mode allows you to select from available resolutions and frame rates. This will depend on your hardware.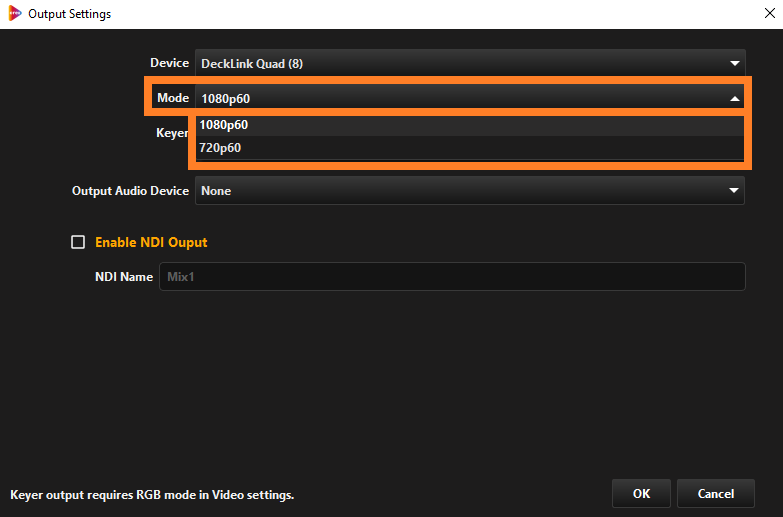 The Output Audio Device is where you select how you want to send your audio. Bare in mind that audio will be sent over SDI as standard so, you won't need to select the same Decklink output as in your Device dropdown again in the Output Audio Device dropdown. If you do, you may duplicate the signal.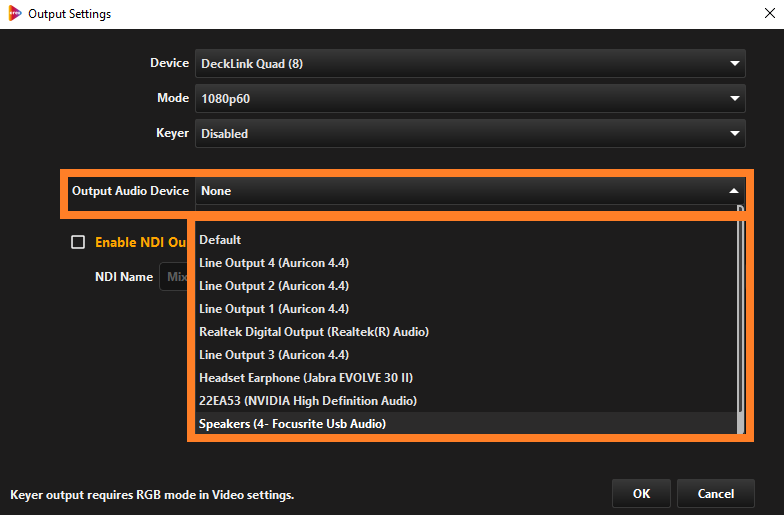 You also have the ability to output over NDI should you wish. Just tick the box to enable it and then give it a name.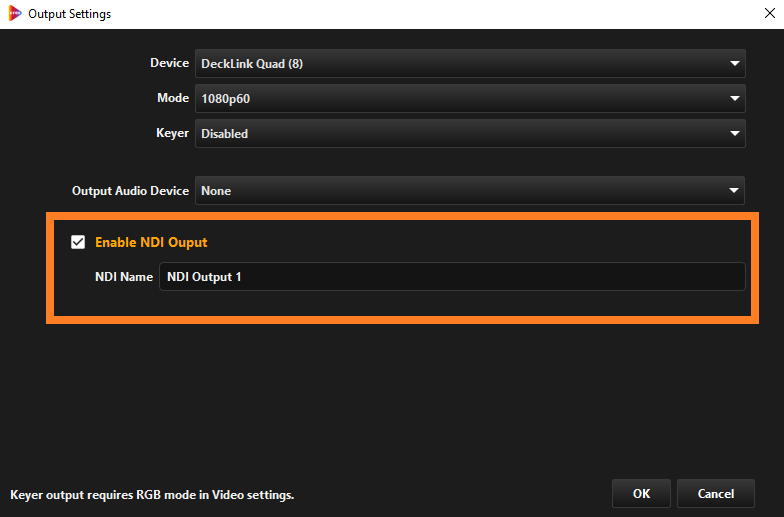 Once you're happy you have your Output Settings configured just how you'd like them, click OK.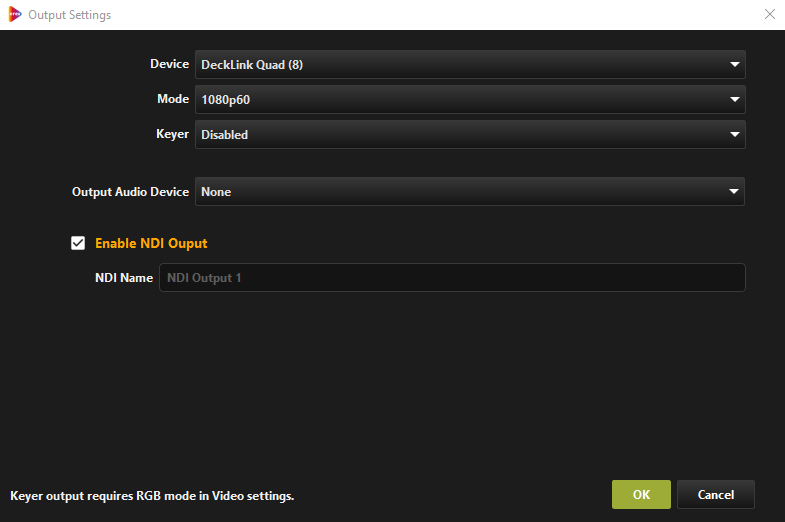 To actually send out your signal, click Start on the output you wish to send.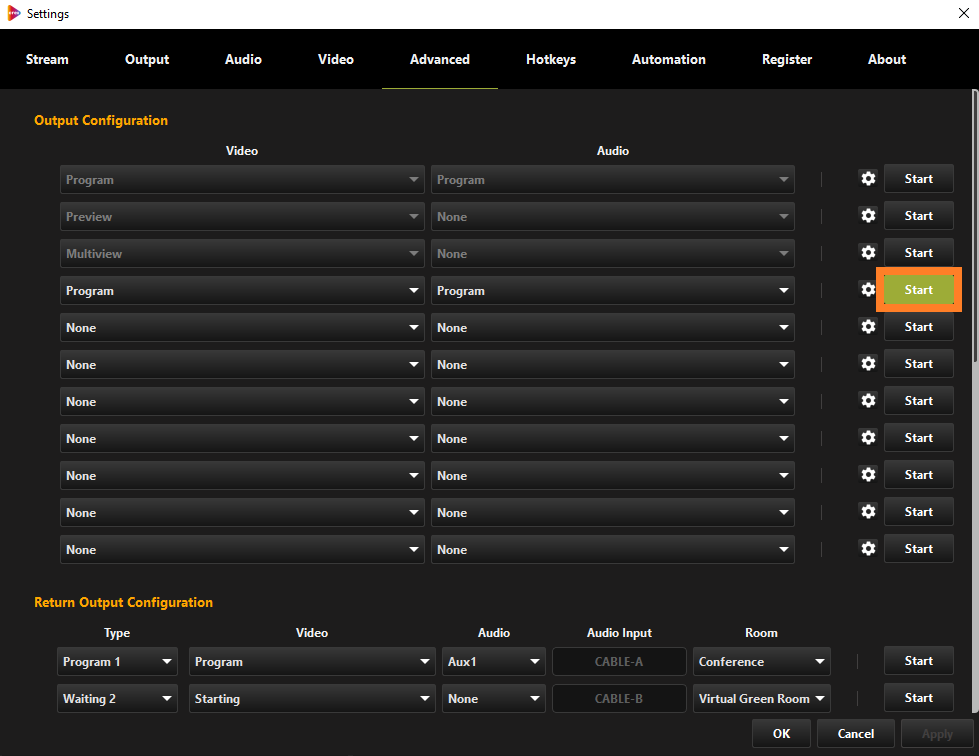 Once you're done, simply press

.