Available in Cre8 version 1.3.0 and onwards.
It is very easy to incorporate a Blackmagic Design Device into your productions during the dedicated Blackmagic Device Source. This Source can be used to add a camera that is connected to the Blackmagic Design card on your Quicklink Server via SDI or any other type of Blackmagic Design card and connection you have in your set up.
For this example we are using a Decklink Quad 2 card with 8 mini SDI connectors. If you are using a Quicklink STS410, this is likely to be the card you have installed. A Blackmagic Design 6K camera connected to SDI 1 using another Blackmagic Design HDMI to SDI converter. Make sure you are aware of the SDI mapping on your particular card. Here's an example of the mapping used on the Quad card in this example.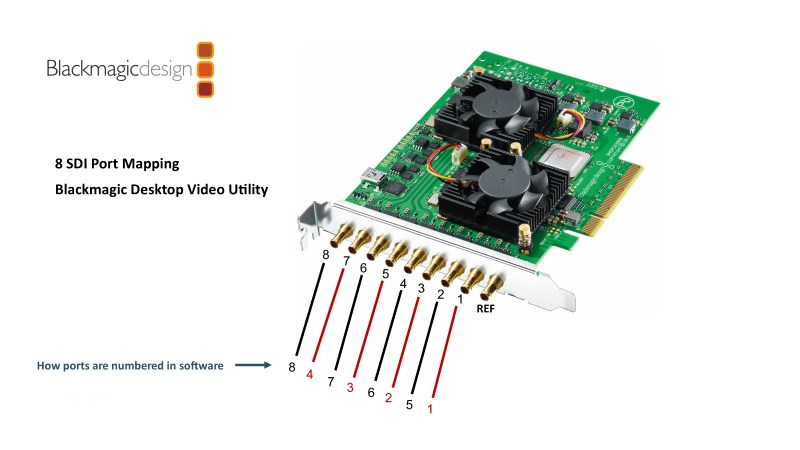 Once you are familiar and have connected your devices, select the Scene you would like to add your Blackmagic Design device. Next, click the plus icon within the Sources to add a source.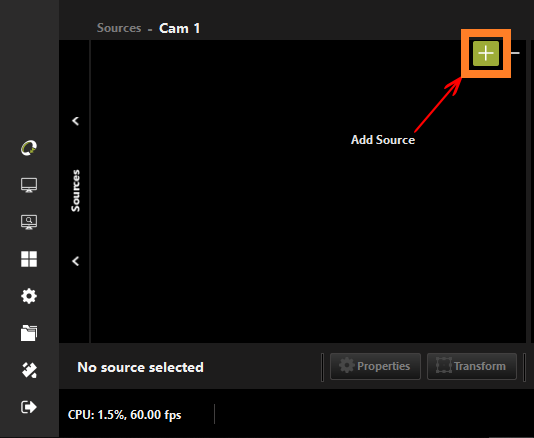 Locate and select the Blackmagic Device Source.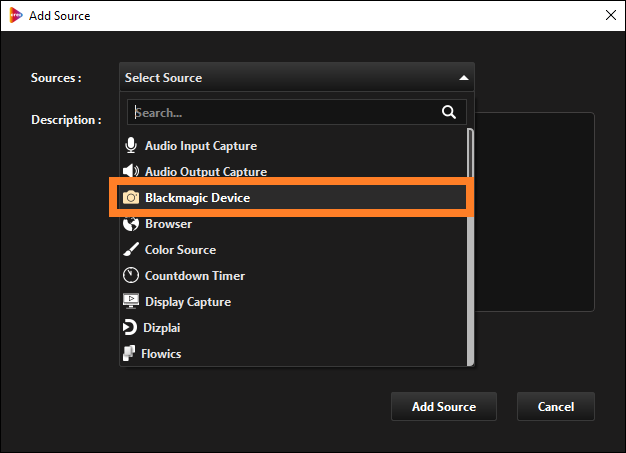 Give the source a friendly name, then click OK.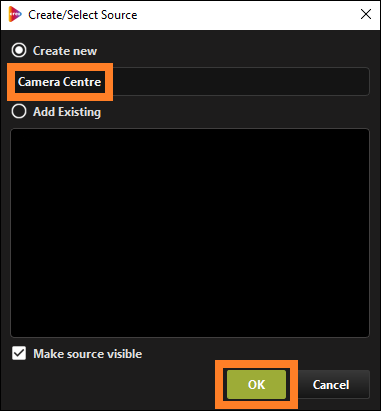 Ensure that your device is connected and turned on. Select the device from the dropdown menu. If you have a camera connected to SDI 1 you will need to select DeckLink 1. In the mapping mentioned previously DeckLink 2 would be SDI 3.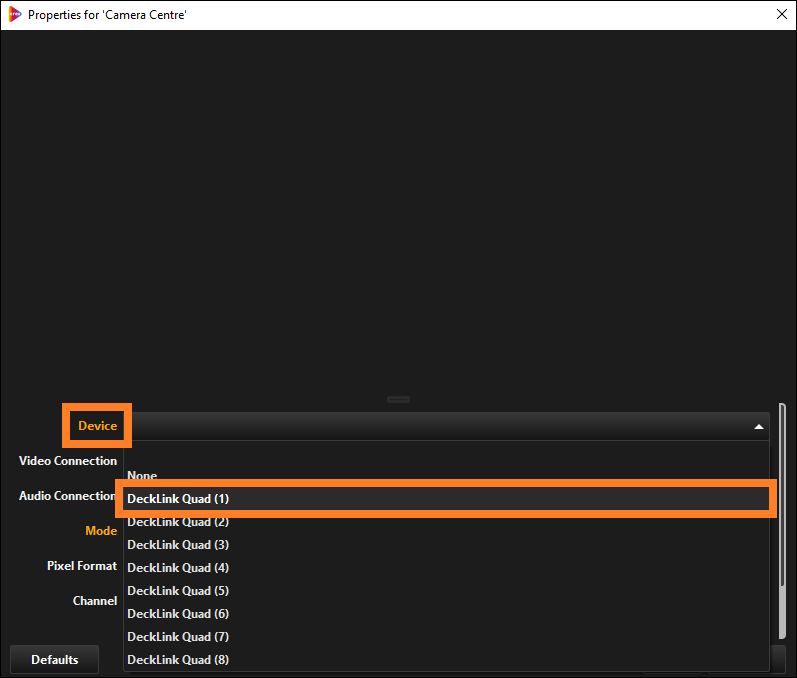 You will now see your device in the properties window. Check over your settings and once you're happy, click OK to add your Source to your Scene.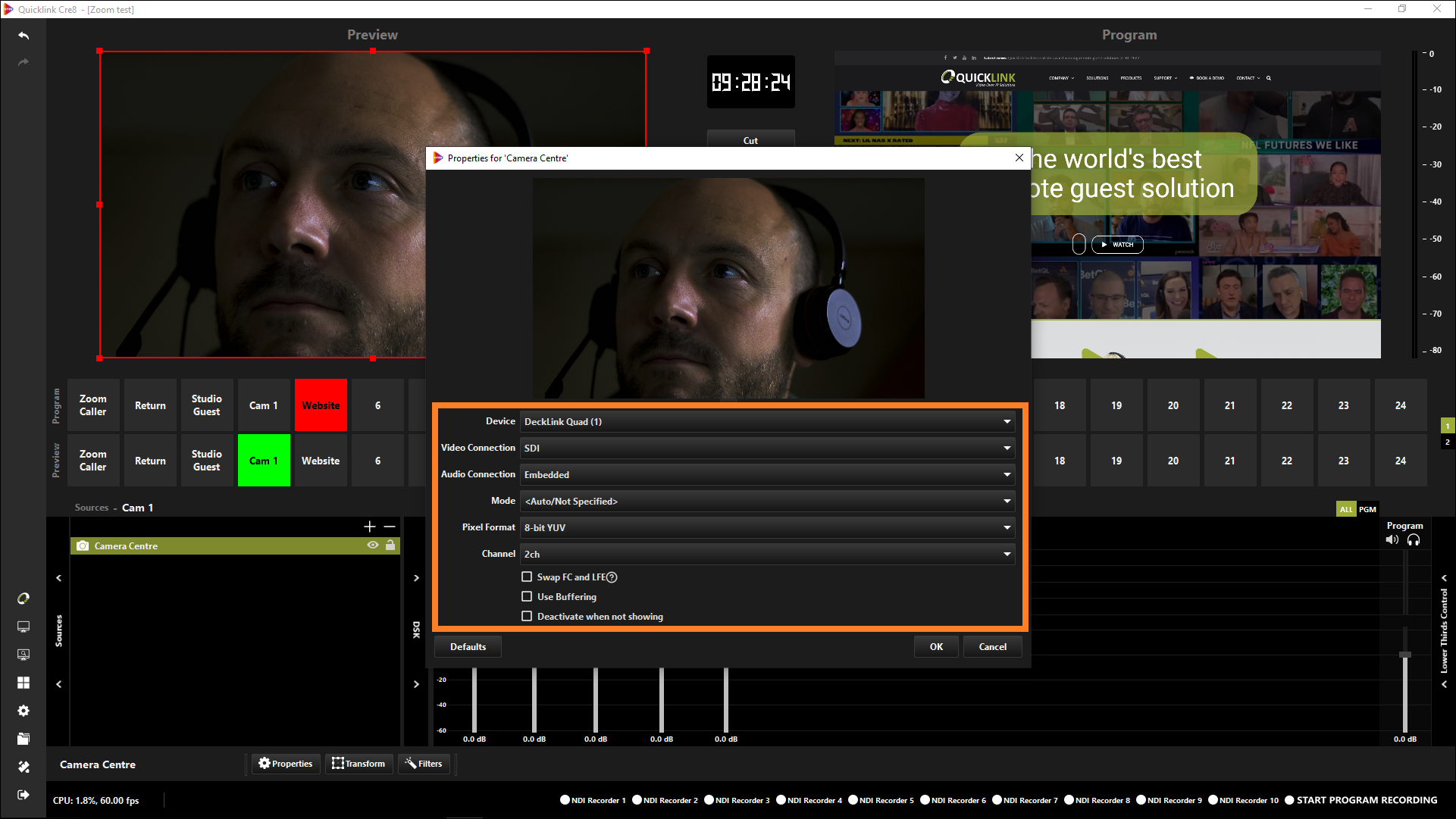 You have now brought in a Blackmagic Design device to use within your Cre8 production.