Using Cre8 you can very easily stream your production to LinkedIn Live.
Note: To stream to LinkedIn Live, you'll first need to ensure you have been approved as a LinkedIn Live broadcaster. For more information on becoming an approved LinkedIn Live broadcaster, please see the LinkedIn Live Video article on the LinkedIn Help platform.
Once you've verified you have LinkedIn Live permissions, you you will be able to access the LinkedIn Live page found here: https://www.linkedin.com/video/golive/now.
You will firstly need to define if you are starting your stream now, or scheduling for a later date. If starting your stream now, select Go live now.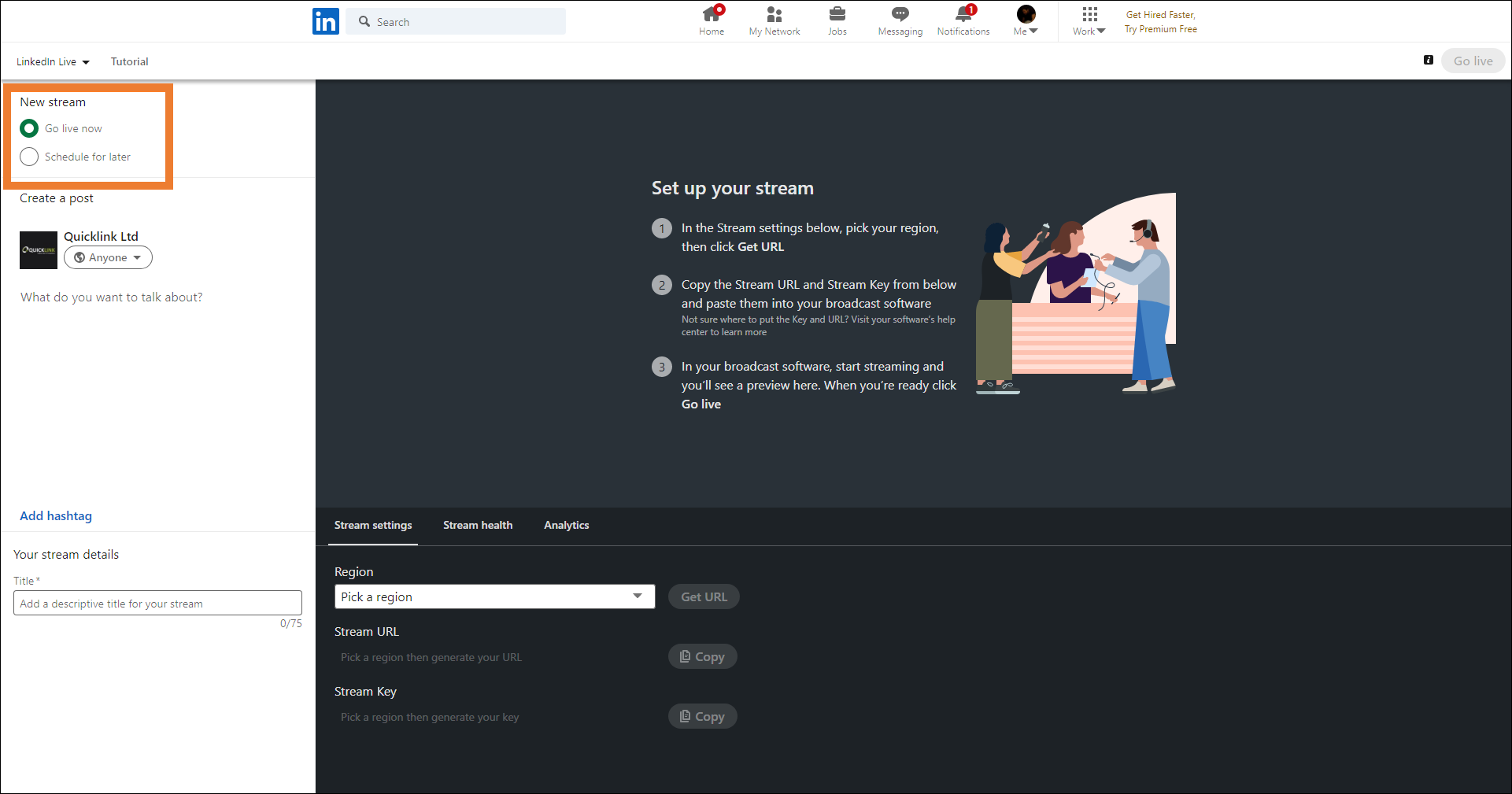 Next, give your stream a title. This is the title that will appear when streaming.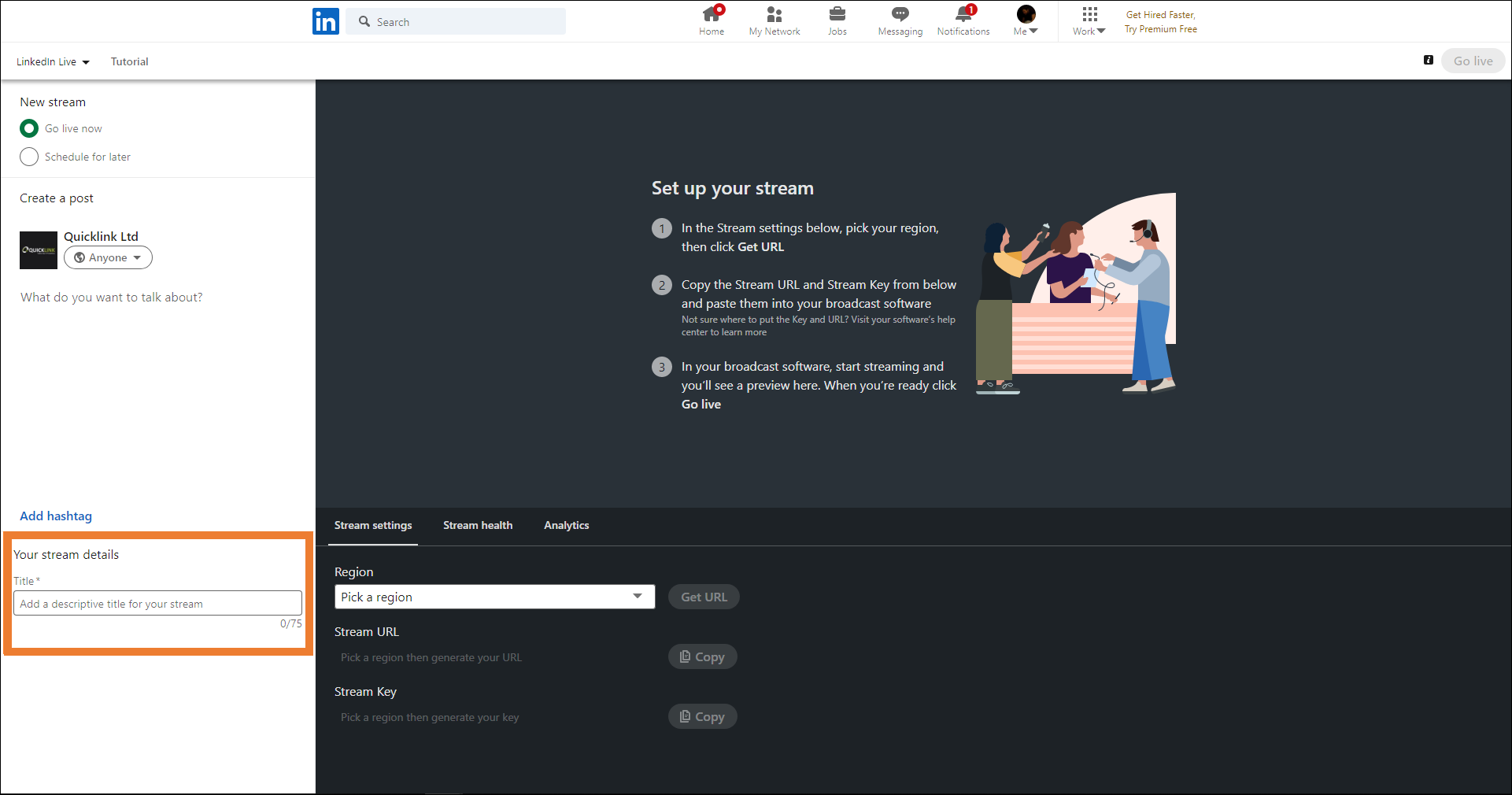 Within the Stream settings tab, select the region depending on your location. Then click Get URL.

This will create you a Stream URL and a Stream Key. Please make a note of these as you'll need these when you head back to Cre8 to initiate streaming.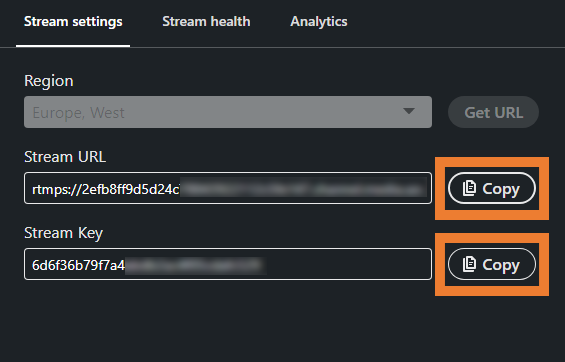 Within Cre8, open up the settings window by clicking the cog icon.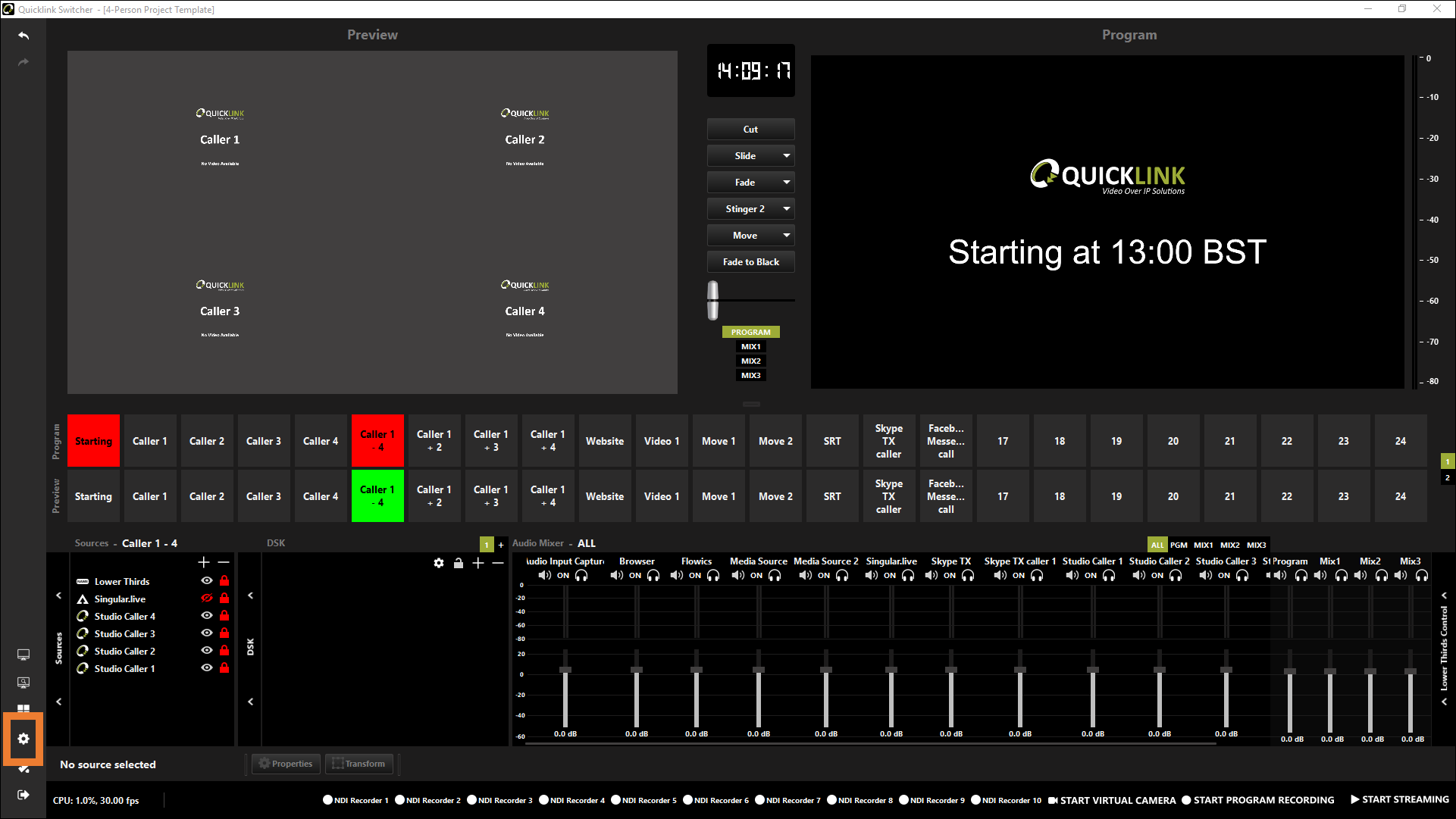 Under the Stream tab select RTMP and then click Add Target.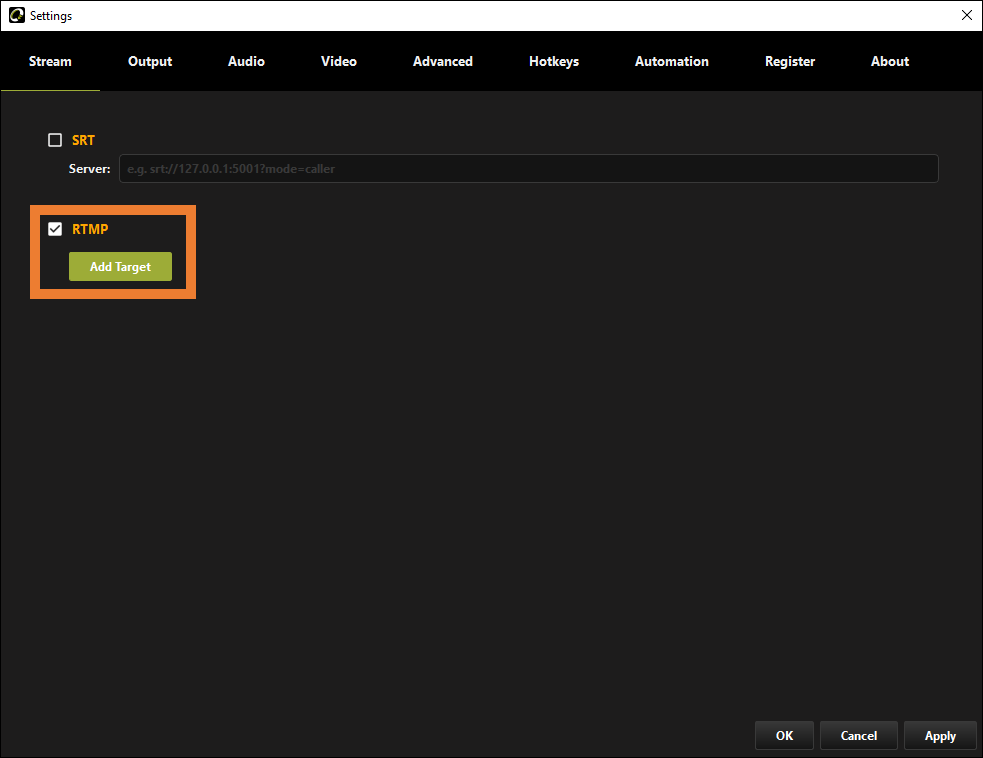 Give your Stream a name (e.g. LinkedIn Live) and then paste in the Stream URL and Stream Key you created on the LinkedIn live page. Make sure you're happy with your Video and Audio settings then press OK.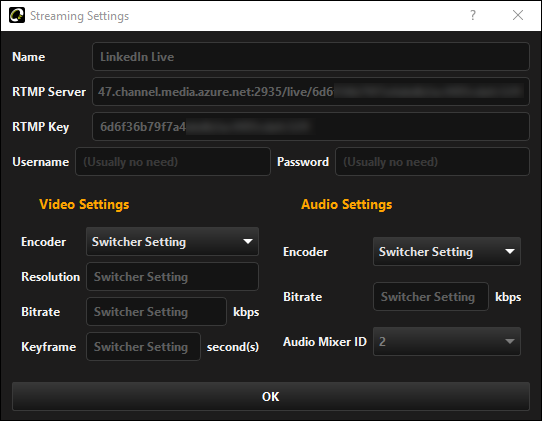 Your LinkedIn target will now appear within your RTMP streams. When you're ready to begin streaming to LinkedIn Live, simply press Start Streaming.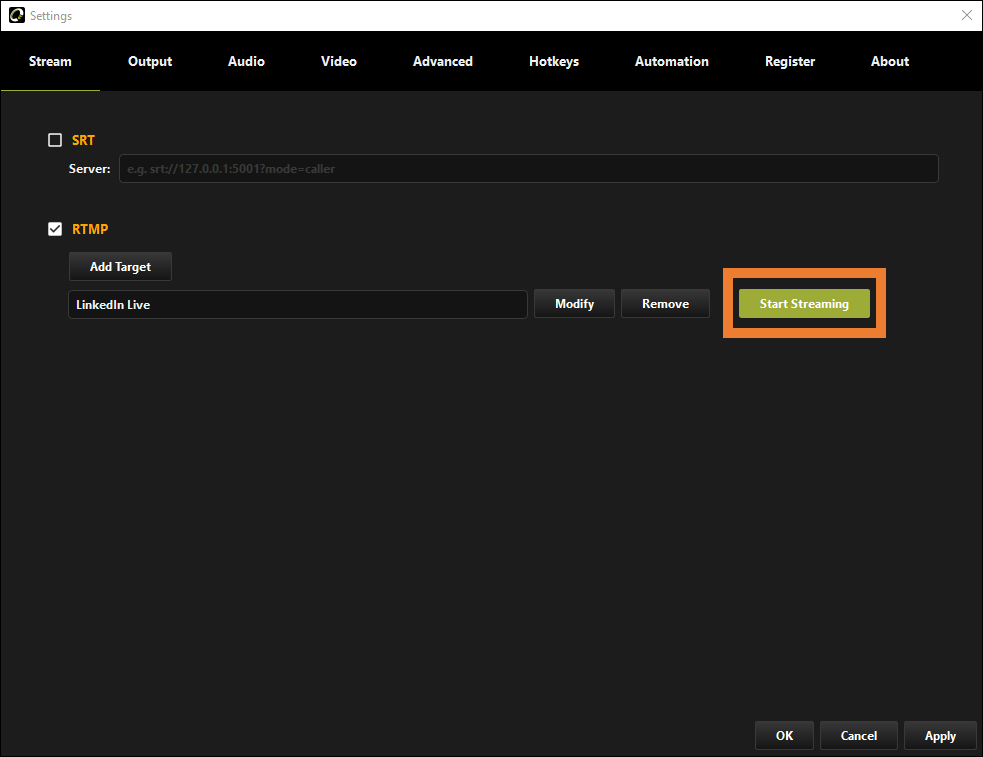 You'll now see a timer to indicate your stream is live and how long it has been live. You'll also see this in the bottom-right hand corner of the Cre8 interface.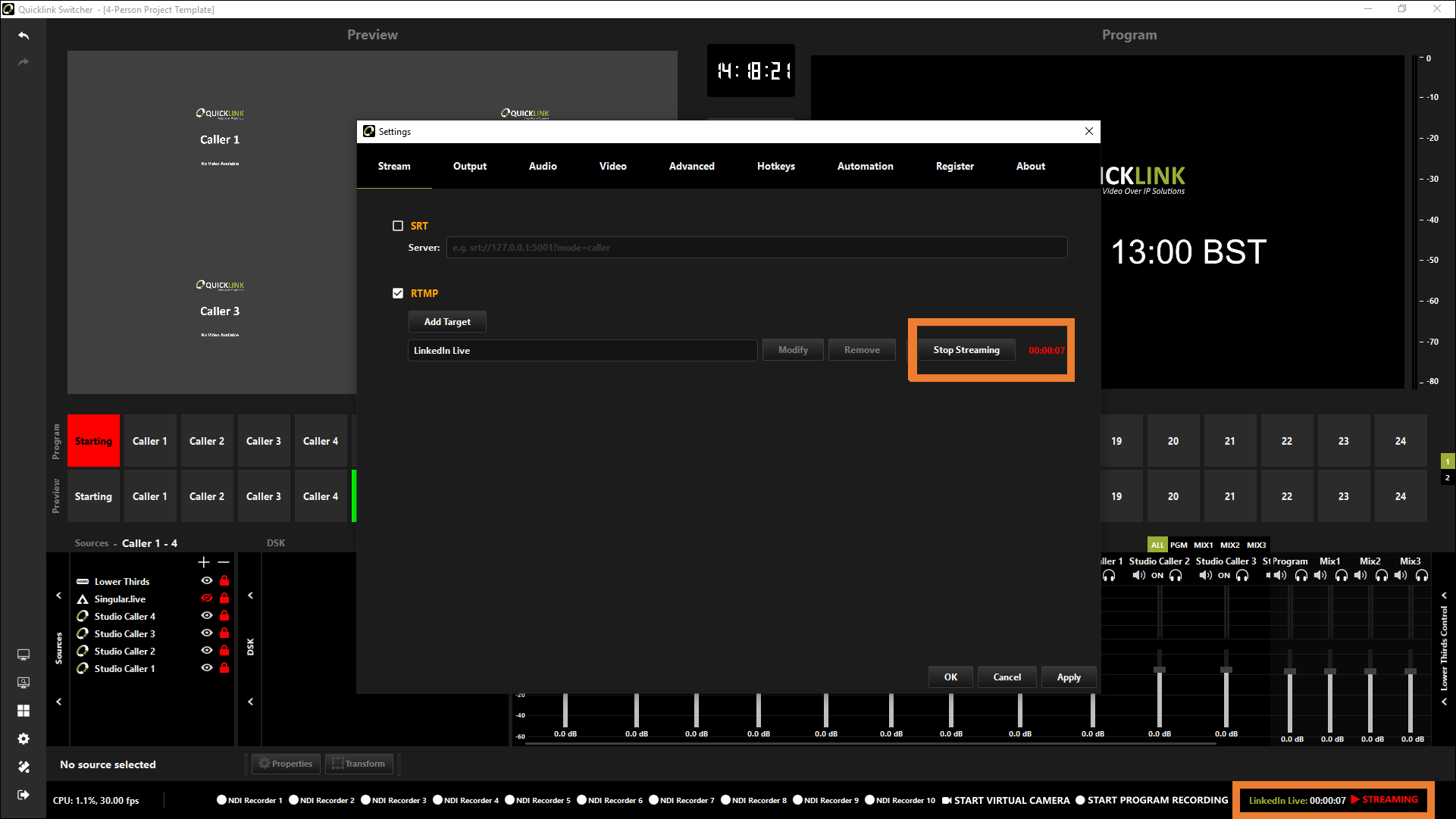 Returning back to your LinkedIn Live interface, you should also see your stream appear on the stream preview.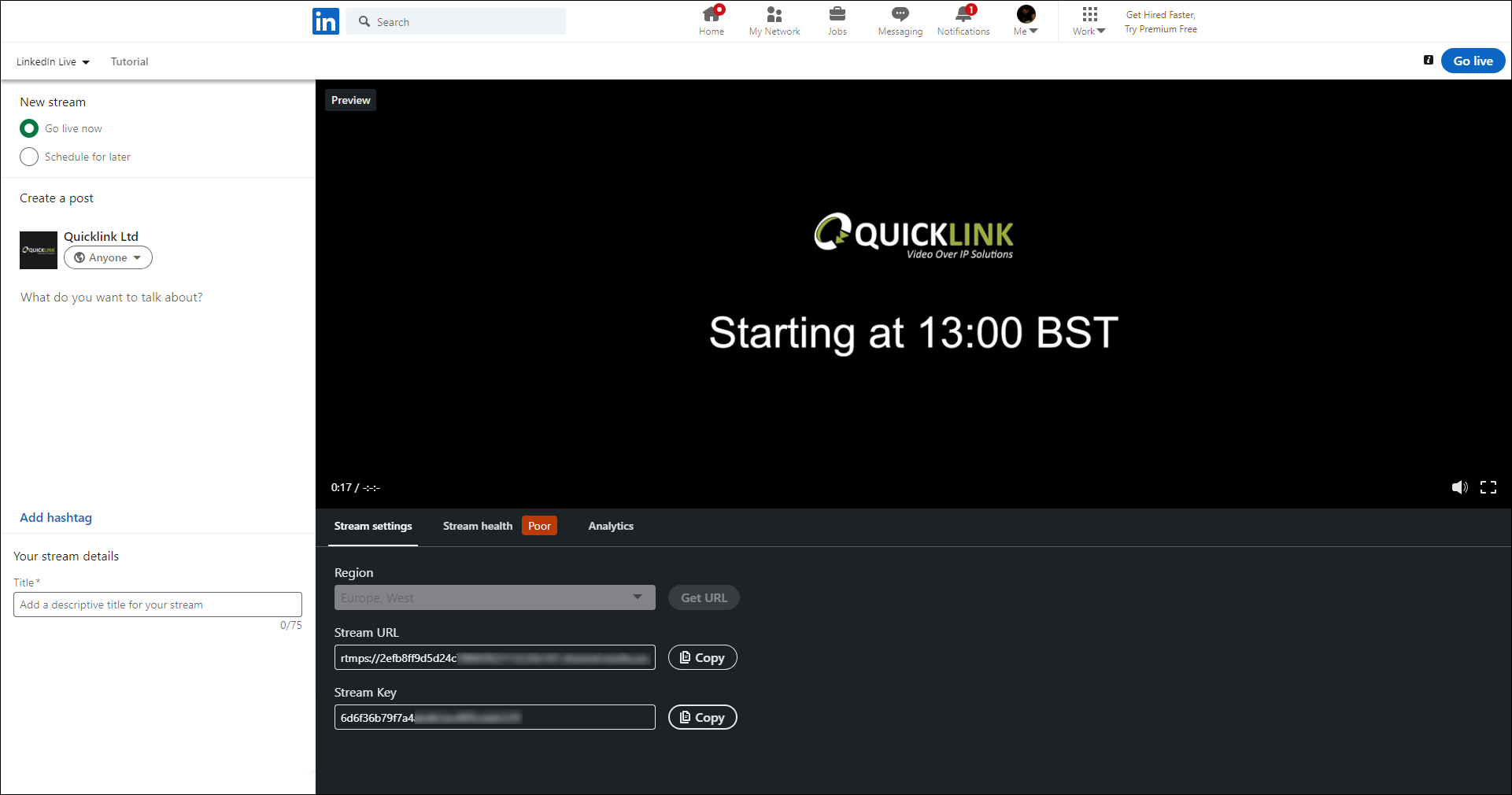 Once your stream has ended, click Stop Streaming.