For increased ease-of-use, we have carefully developed pre-set templates which can be effortlessly customised to fit your requirements.
To access the provided pre-set projects, open the Projects window by clicking the

icon. Provided are templates created for 2 callers (2-Person Project Template) and 4 callers (4-Person Project Template), which scenes set up of individual callers, caller tiles, caller screen sharing and media source with caller picture-in-picture.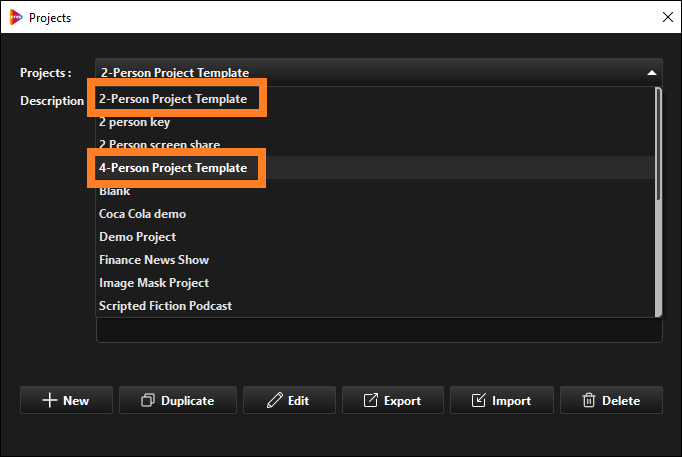 To load the project, simply select it and it will load to the interface.
More Project templates that have been created by the Quicklink team and Cre8 Community can be found on the Quicklink Forum. To access these projects, click here.