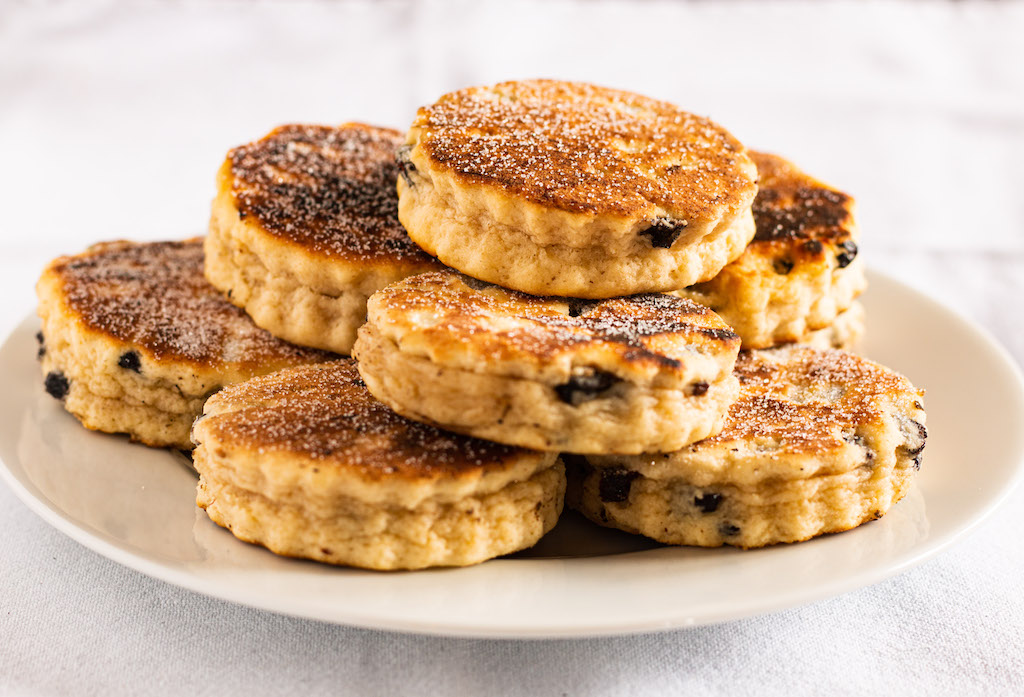 In order to stay sharp and focused, it is very important to take breaks. A great activity to do while taking a break is to bake, which can simulate senses, improve appetite and keep the brain active.
Welsh cakes (Welsh: picau ar y maen, pice bach, cacennau cri or teisennau gradell) are a traditional sweet bread originating from Wales, that can often be found on Quicklink stands at IBC, NAB and other shows and exhibitions.
Ingredients
225g of self-raising flour, or 225g plain flour and 1 tsp baking powder

1 pinch of

salt

, ideally Welsh sea salt

100g of butter, or margarine, plus extra for cooking (again, ideally Welsh)

50g of caster sugar, plus extra for sprinkling

50g of currants

1

egg

, beaten with 3 tbsp milk
Method
Mix the flour and salt together in a large bowl and rub in the margarine or butter. Add the sugar and currants and stir well.

Roll the dough out on a lightly floured board until 5mm (1/4 in) thickness and stamp out rounds with a pastry/biscuit cutter.

Heat the griddle over a medium heat until hot and grease with a little butter – the baking griddle should be well-greased, and then heated until a little water sprinkled on the surface skips about in balls, evaporating. A heavy cast iron frying pan makes a good substitute. Cook the cakes for about 3 to 4 minutes each side, until they are golden brown and have risen slightly.

Serve immediately sprinkled with a little extra caster sugar.