Your channels will be displayed on the left hand side.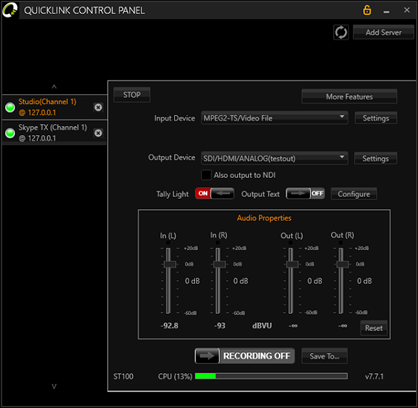 Select the 'Input Device' dropdown to choose your desired video source that you wish to transmit.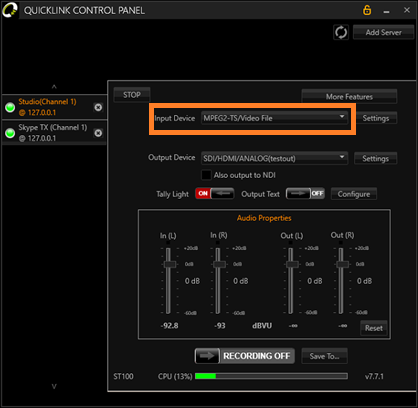 Click 'Settings' to view a list of available settings options including return resolution and audio input.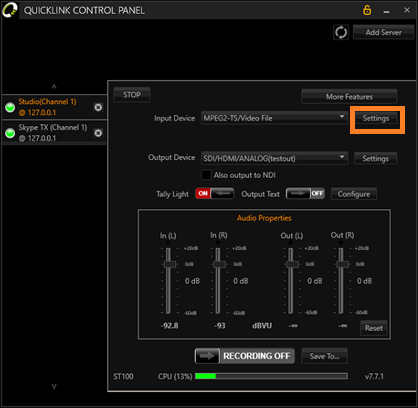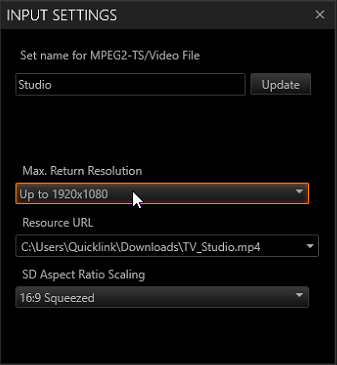 You can do the same for the Output Device.