To get started with your ST100 make sure you have all cables connected correctly as per your workflow.
Once you are cabled up, you can now log in to your Studio account on the Control Panel. Firstly, click the Studio shortcut.

The control panel window will open. You'll need to add your servers next so, click Add Server.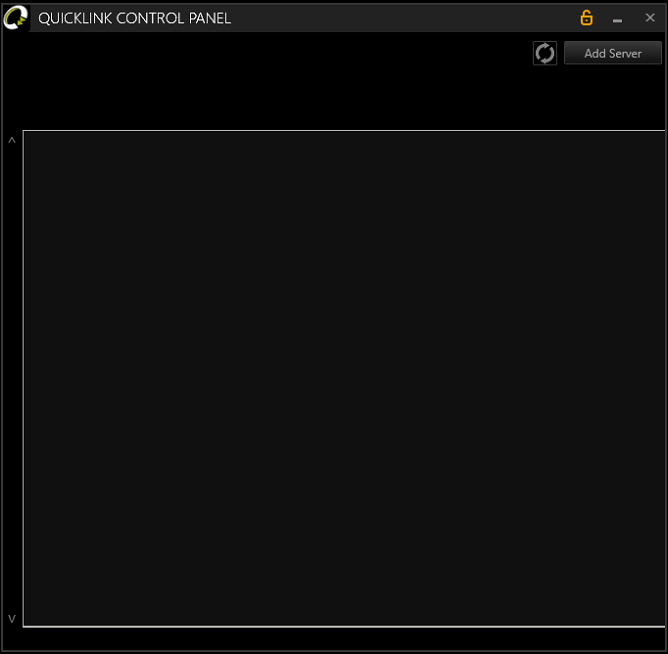 You don't need to change anything, just click on Go.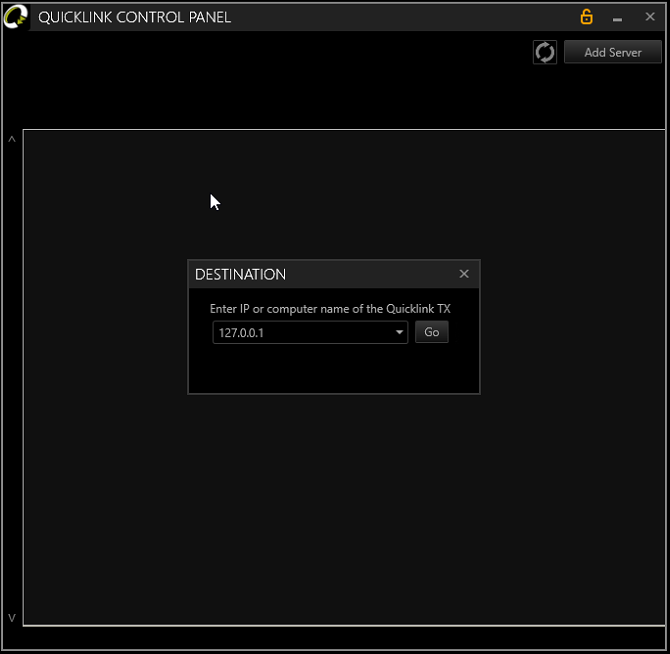 Your channels will then appear.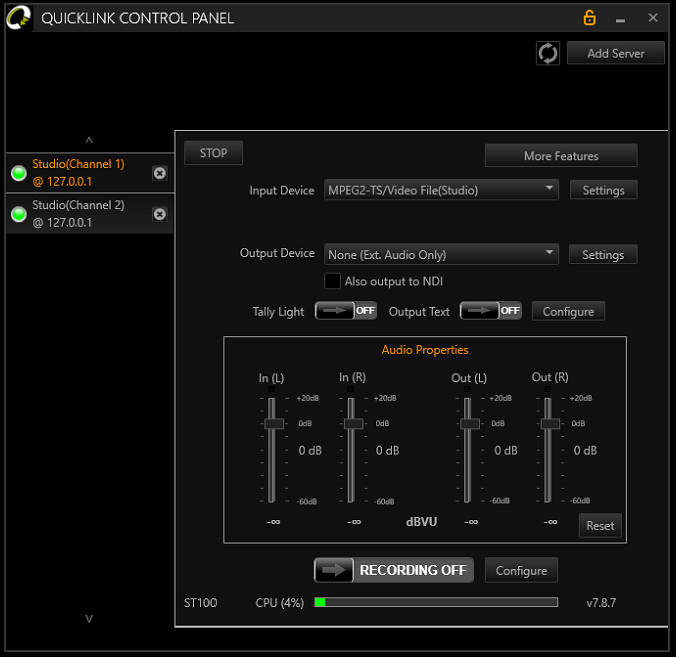 Click 'More Features' at the top right of the interface.
Enter the username and password provided by your administrator to log in to the Studio Software.