The DSK (Downstream Keyer) allows you to add sources that overlay across all switched scenes and transitions.
Within a project, the DSK is displayed towards the bottom of the interface as highlighted below: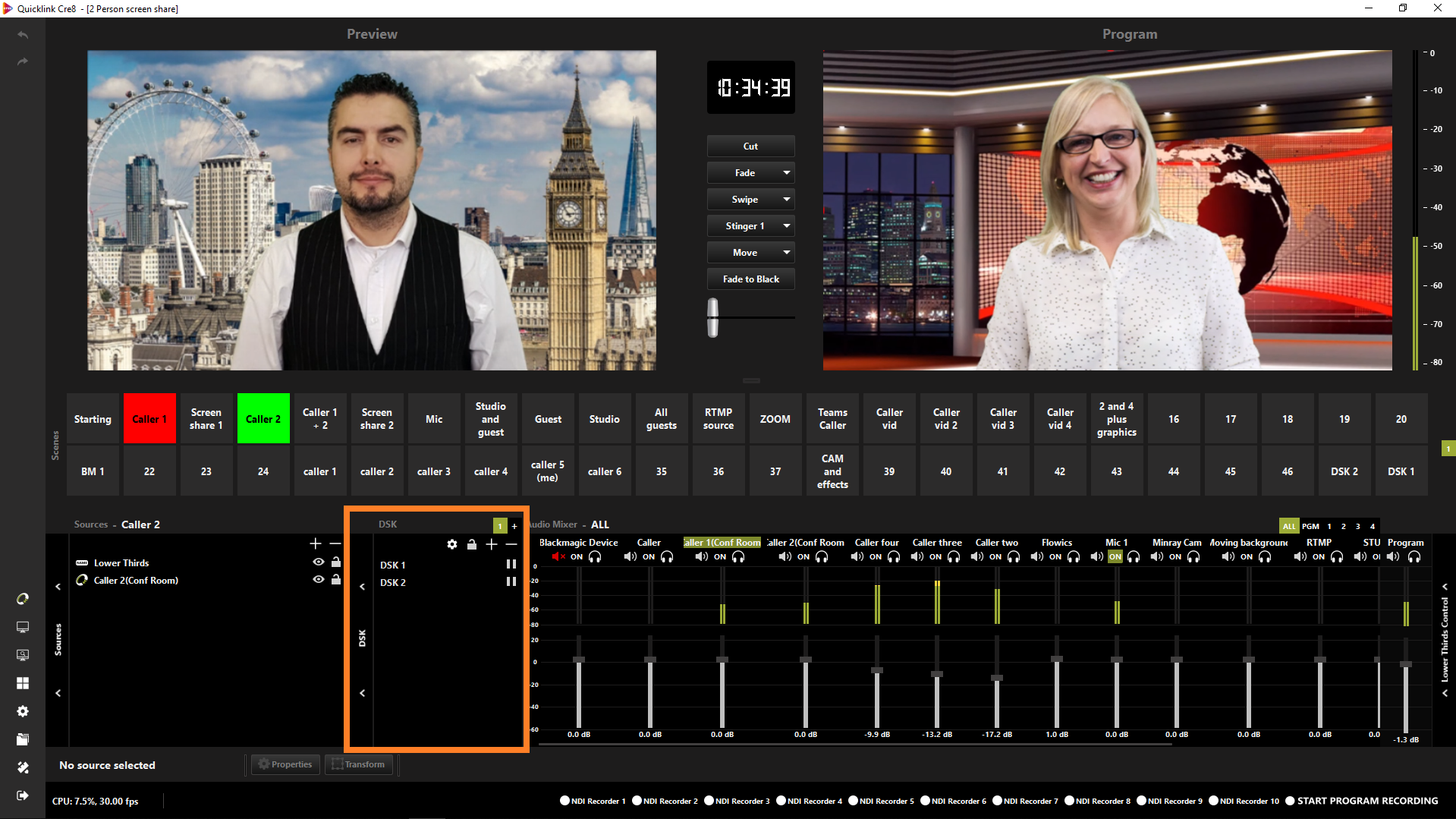 Creating a DSK
DSKs are configured through additional scenes. It is recommended that when creating DSKs using scenes, scenes 25-48 are used.
To create a new DSK, navigate to an unused scene. It is highly recommended that you rename your scene (e.g. DSK 1 [image]). You can rename your scene by right-clicking the scene and selecting Rename.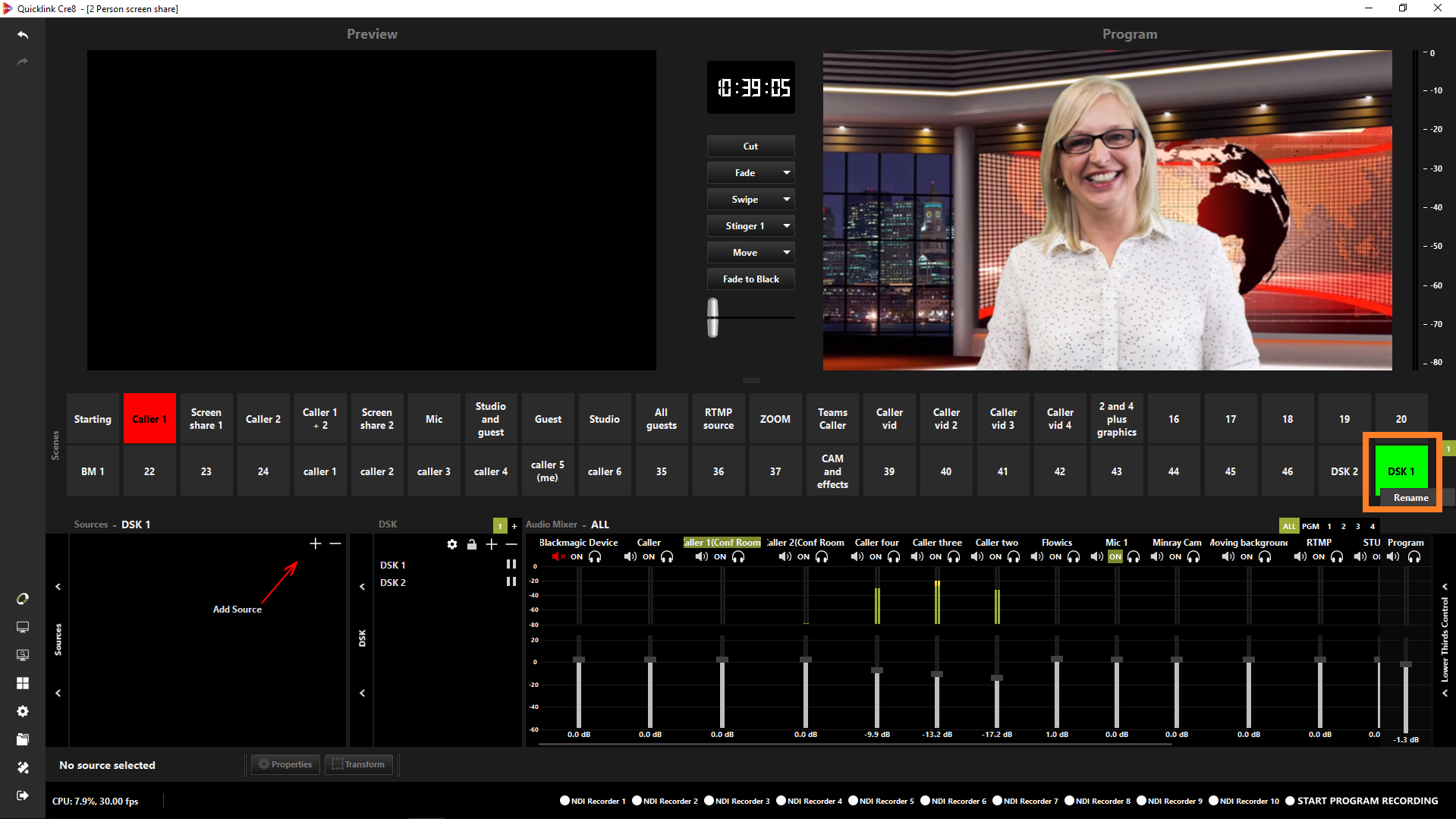 Next, add your desired DSK source(s), such as an image, to the scene.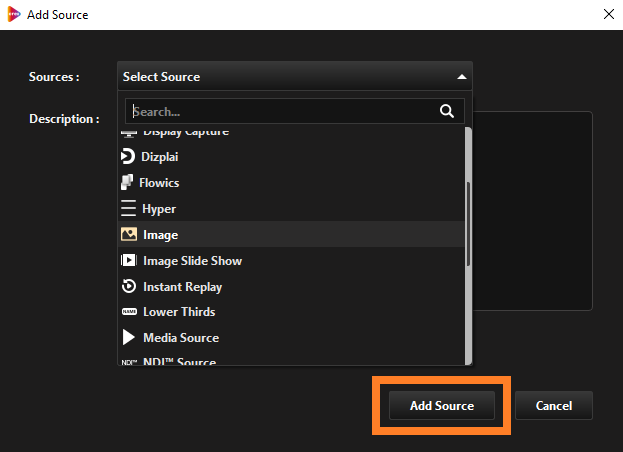 Once you have created your DSK sources, select your DSK (i.e DSK 1 [image]) in Preview, then within the DSK panel select the

icon to create your DSK.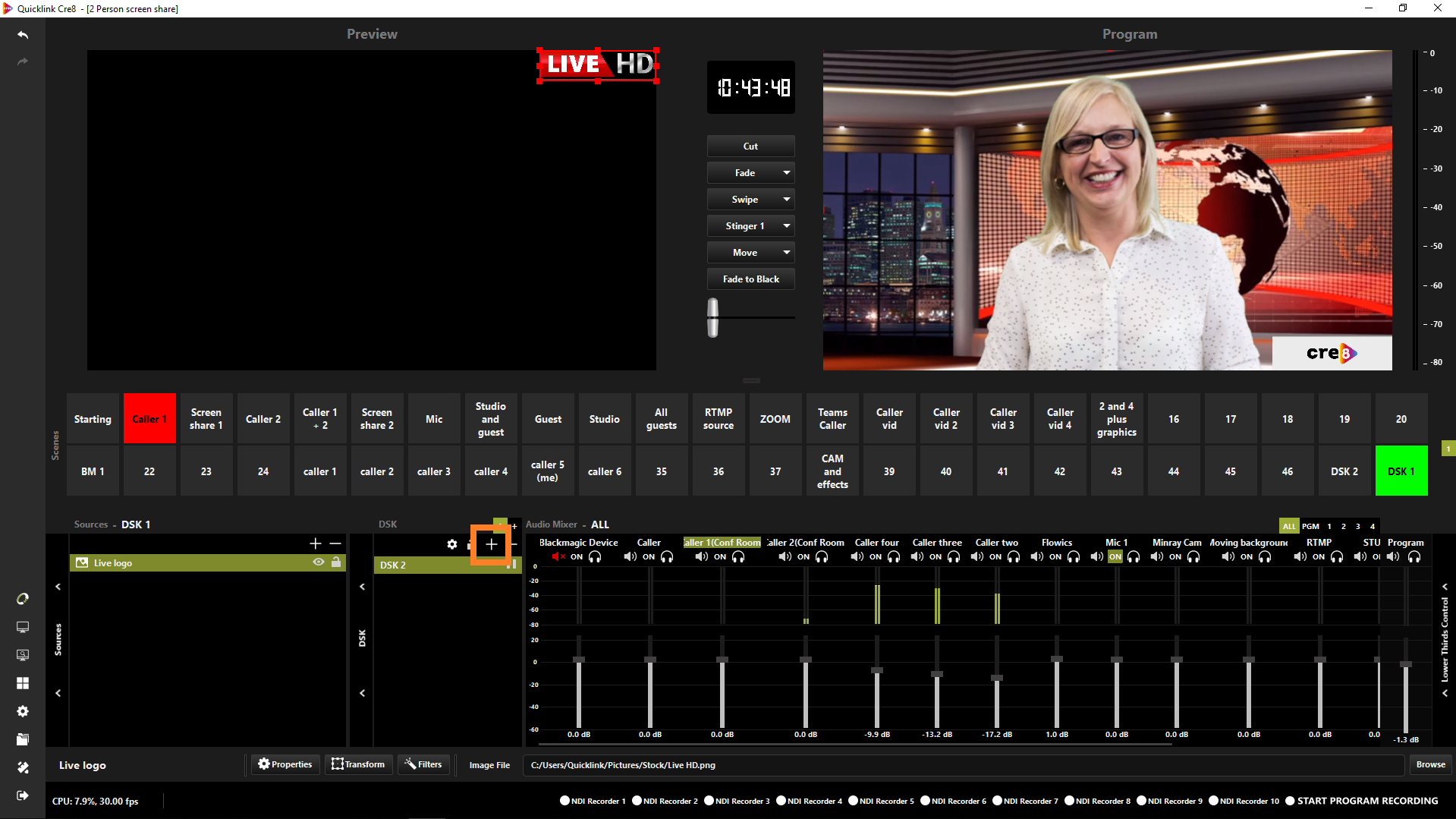 It is possible to apply transition, show transition and hide transition for your DSKs. To do this, select the

icon within the DSK panel and then select your chosen transition.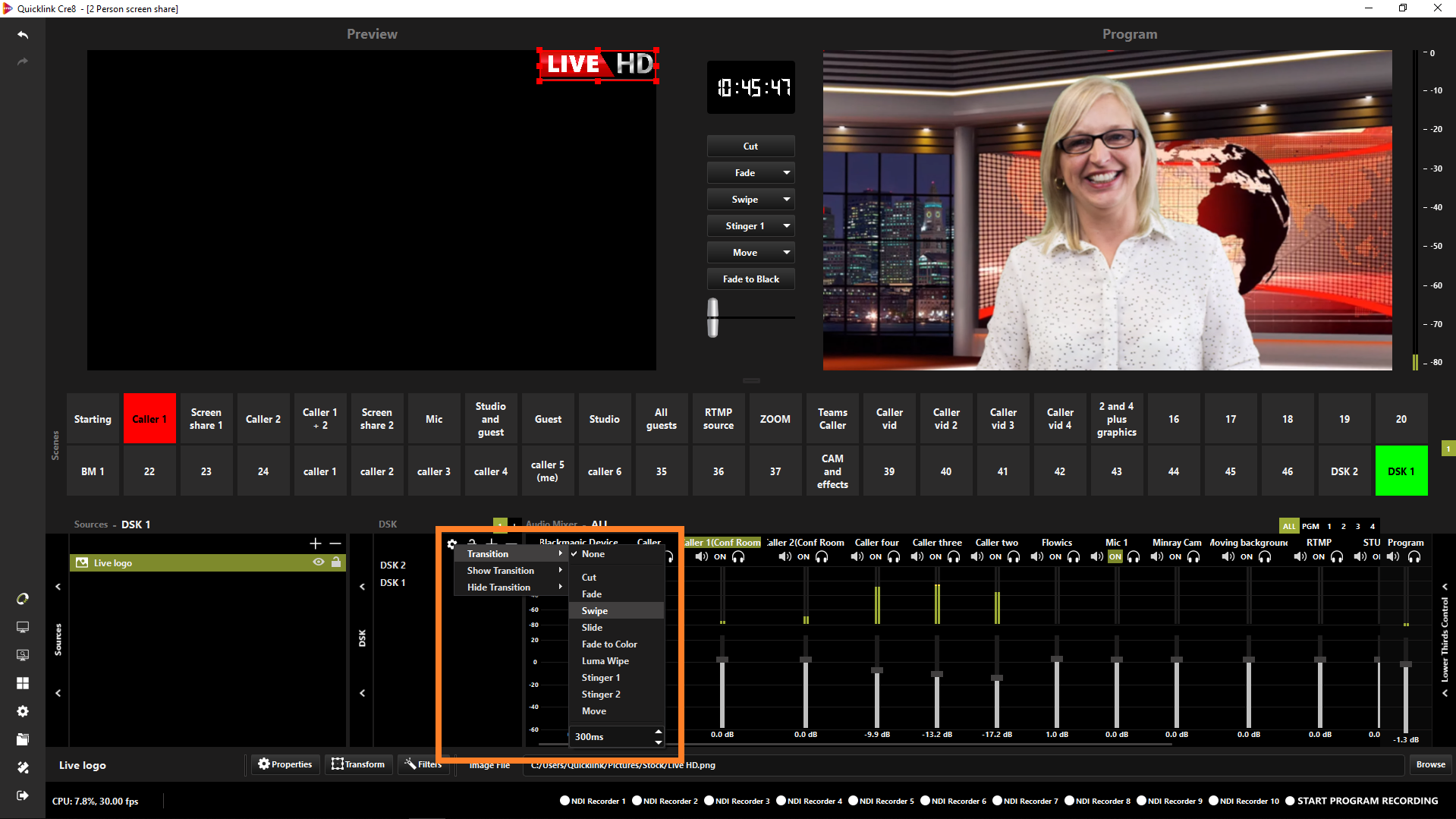 To create additional DSKs, select the

icon within the tabs.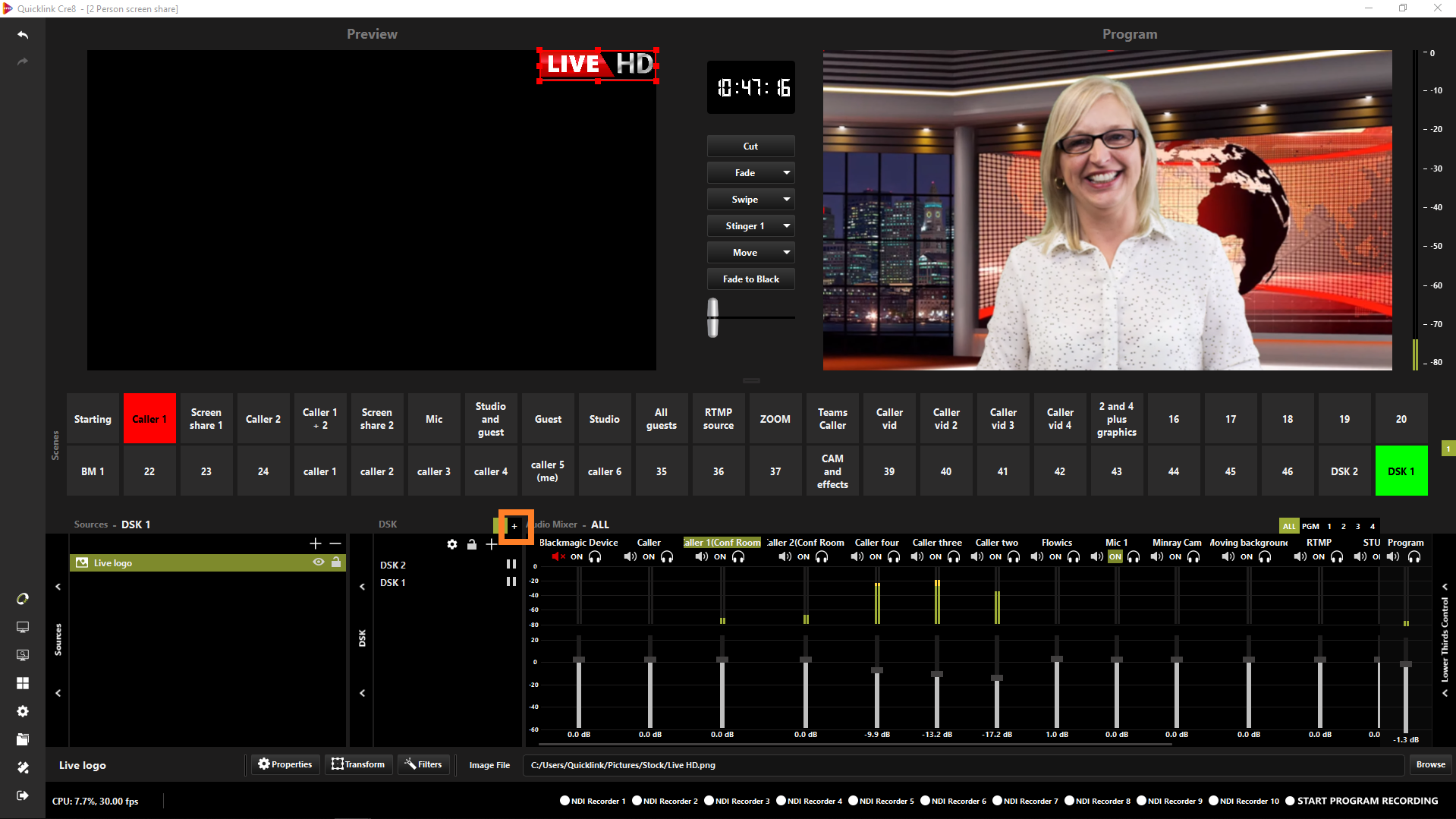 Running a DSK
To run a DSK, simply select the tab of the DSK you would like to run, then select the assigned DSK. The DSK will transition in with the transition type set.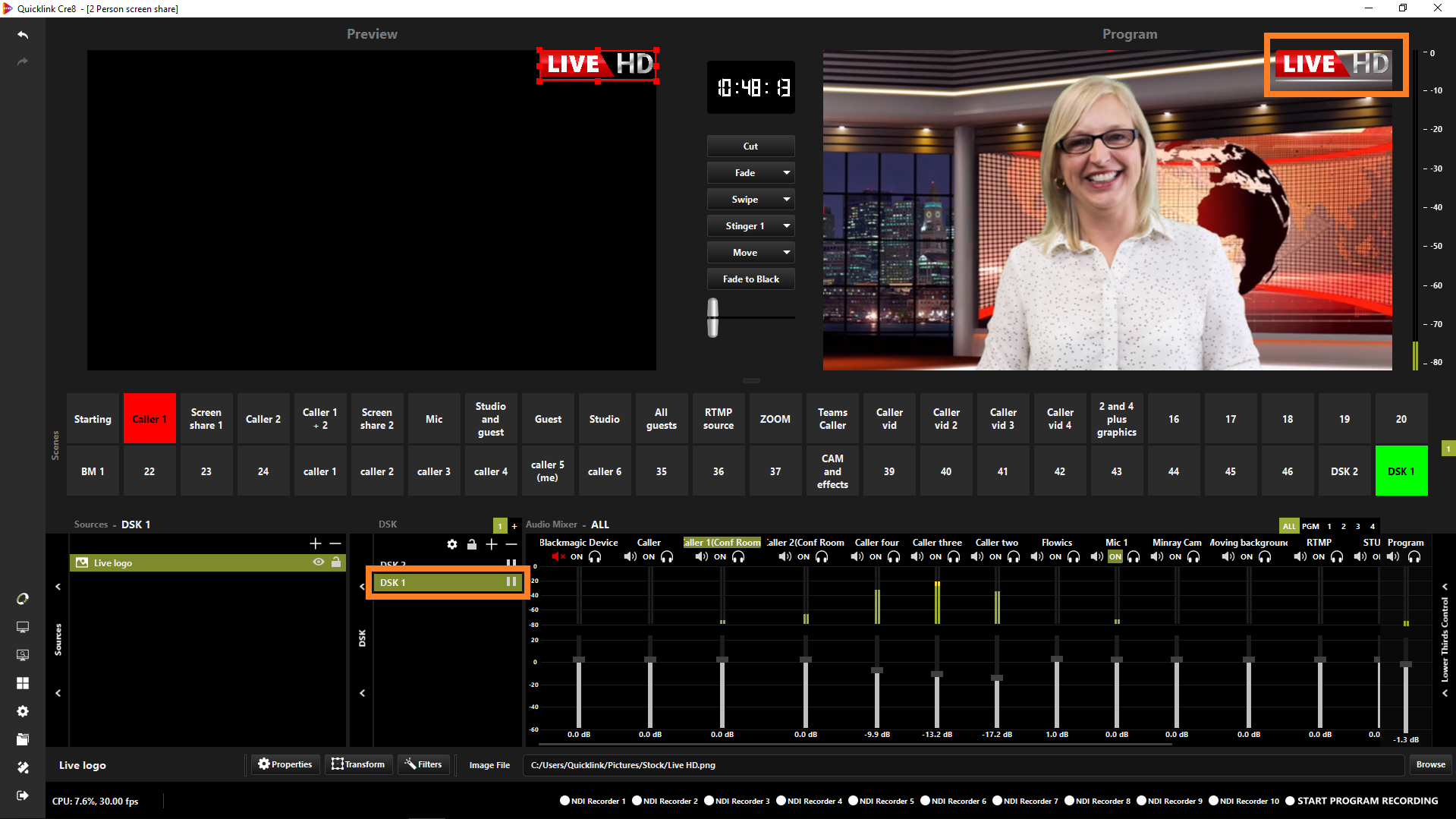 To stop running your DSK, simply press the

icon. The DSK will transition out with the transition type set.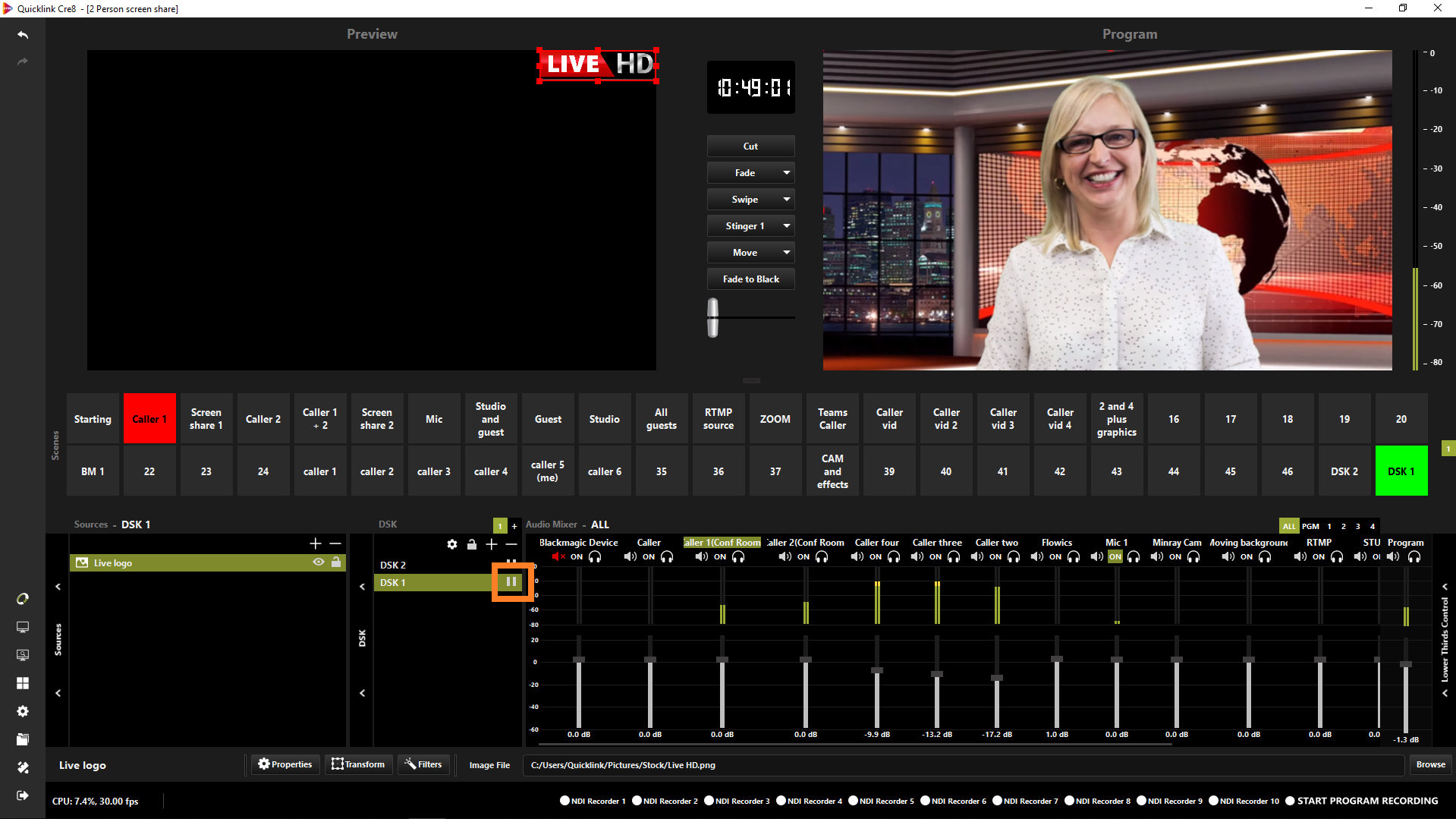 To set the transition type, click the

icon and select your transitions from the options available.