Before using the Quicklink Cloud-based Controller, you will firstly need to configure it within Cre8.
To do this, open to the Cre8 settings by selecting the

icon, then navigate to the Advanced tab.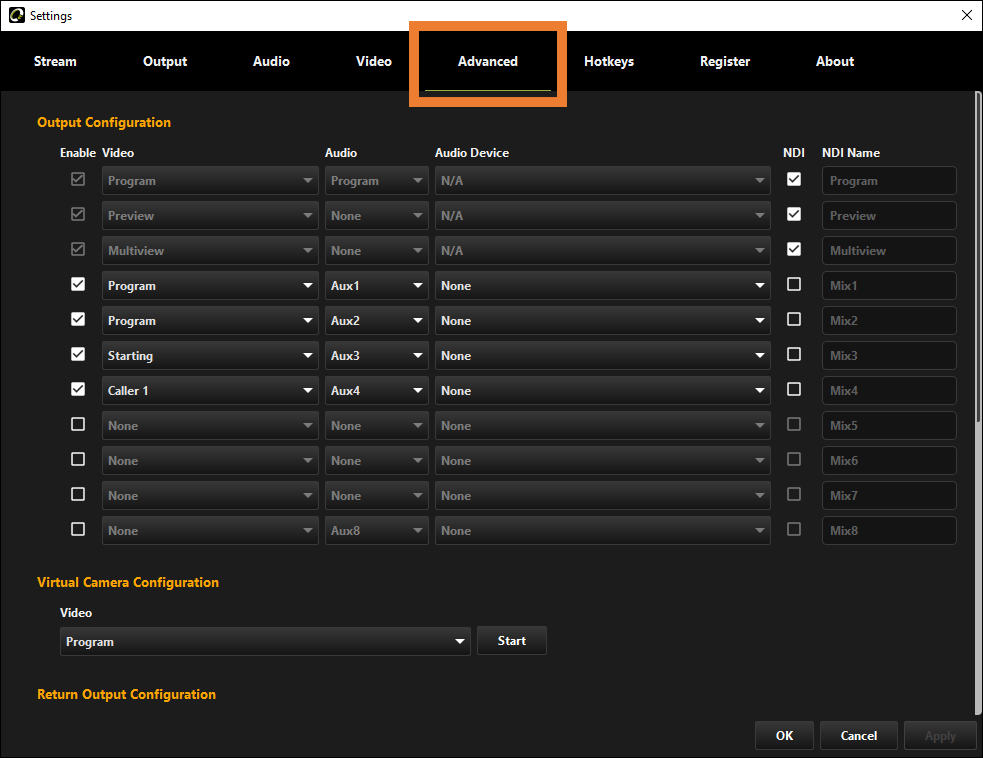 Scroll to the Remote Control section. Enter a secure password that will be used to Cloud-based Controller remotely, and check the Enable Authentication checkbox. Take note of the port used (defaulted to 4444) as this will be needed in the login process. Click Apply then OK to save authentication changes.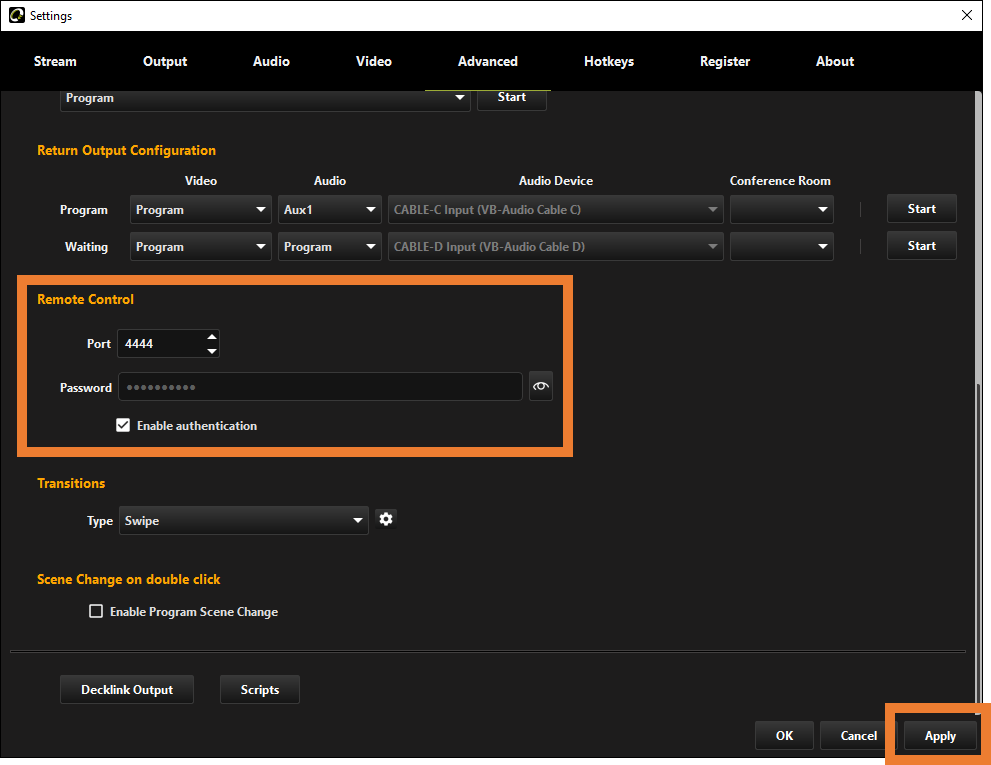 Next, navigate to the Quicklink Cloud-based Controller. In Server, enter your local IP or domain name for Cre8, followed by the port (e.g 192.158.1.38:4444). Enter your password which has been configured in the authentication, then click Connect.

If connection was established, you will be redirected to the Cloud-based Controller interface.