Please note that the Dizplai integration is available in Cre8 version 1.3.0 and onwards.
Using Dizplai will allow you to add dynamic graphics and visualizations into your Cre8 productions. To learn more about Dizplai (previously never.no), visit the Dizplai website.
To integrate your Dizplai graphics into Cre8 you will need to firstly obtain your output URL. This is obtainable from your Dizplai dashboard.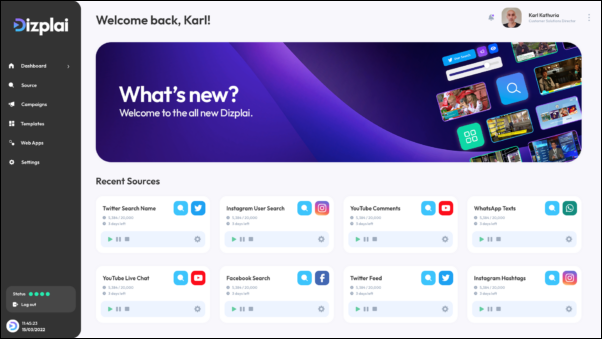 Once you have copied your Dizplai Output URL you will need to configure this within Cre8. Open the Cre8 settings, then navigate to the Register tab. Within Dizplai Output URL, paste the Dizplai URL copied previously, then click Apply and OK.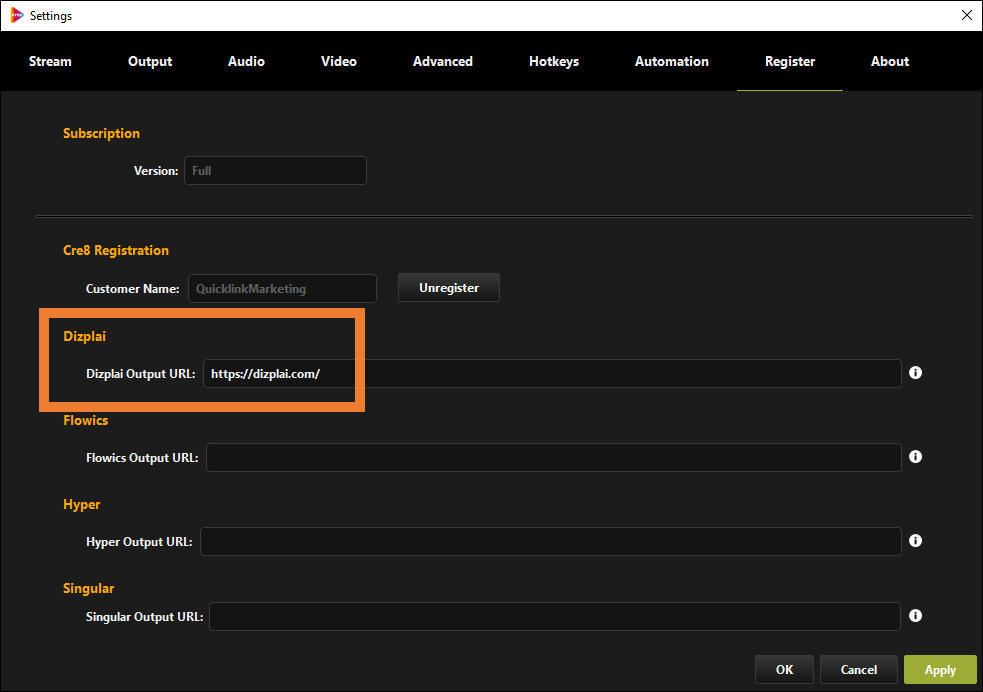 Now you are ready to add Dizplai into your scenes. Select your chosen scene, select the plus icon (

) to add a source, then add the Dizplai source. Your graphics will now appear as part of your scene. To add your graphics to multiple scenes, simply repeat this step for all scenes you wish to add your Dizplai graphics to.