If you're a guest using a Macbook we recommend that you use Chrome to open your guest link. However, sometimes you will need to check your Mac settings to make sure that your camera is allowed for use when using Chrome.
Firstly, open up System Preferences. Then click Security and Privacy.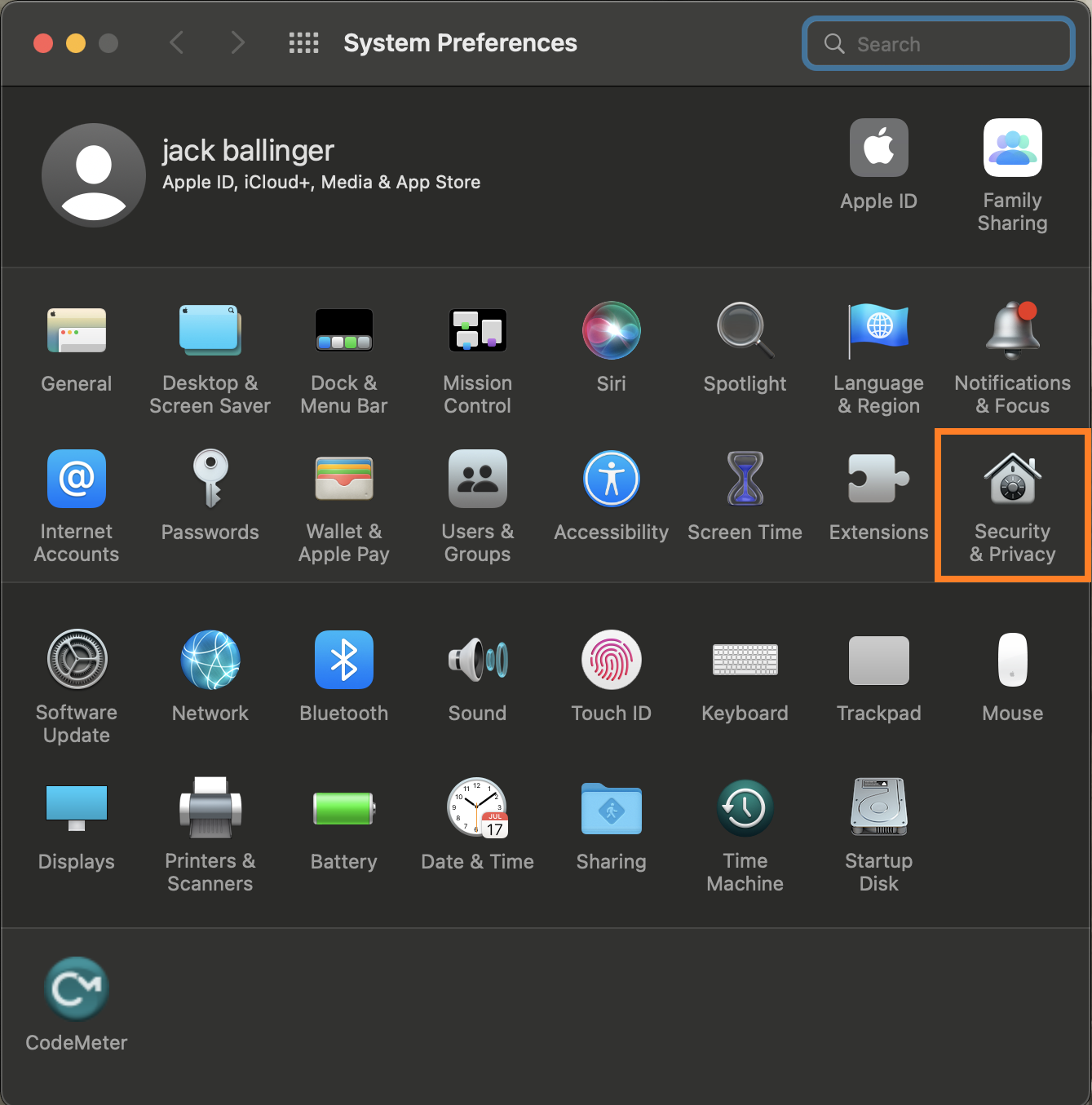 Then select Camera.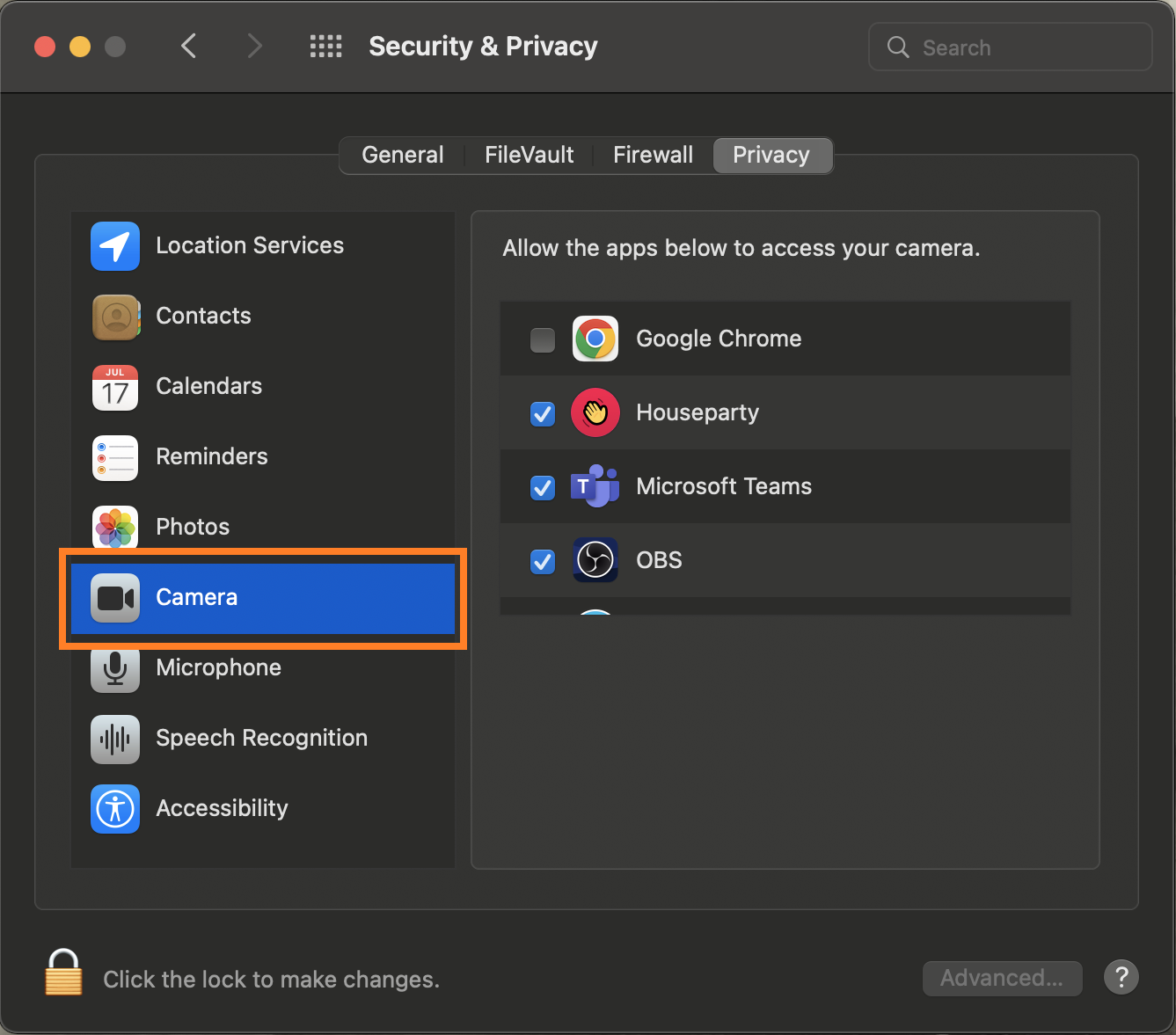 Then check the box next to Google Chrome to allow it to access your camera.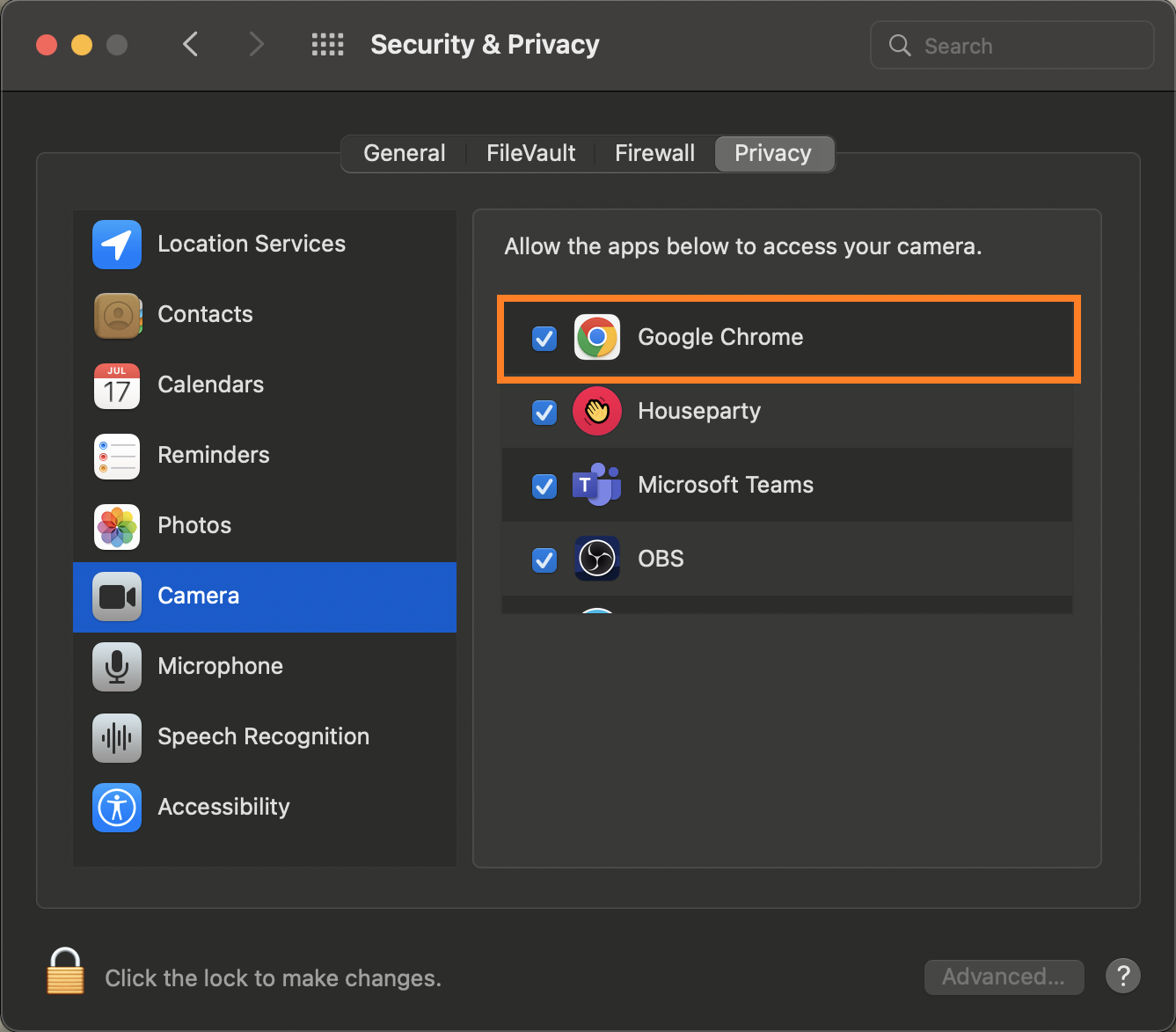 Head back to your link and refresh, your camera should now be available as a video input device.