To create a company and administrator account, you will need to receive a unique registration URL. This URL can be obtained by emailing the Quicklink Support team at support@quicklink.tv.
Once you've received your unique URL from the Quicklink Support team, enter it into a web browser.
Next, enter your company and administrator details to register. Ensure that you enter the telephone/mobile number of an SMS enabled device to receive the verification SMS message. Once you have entered all details, click Verify User.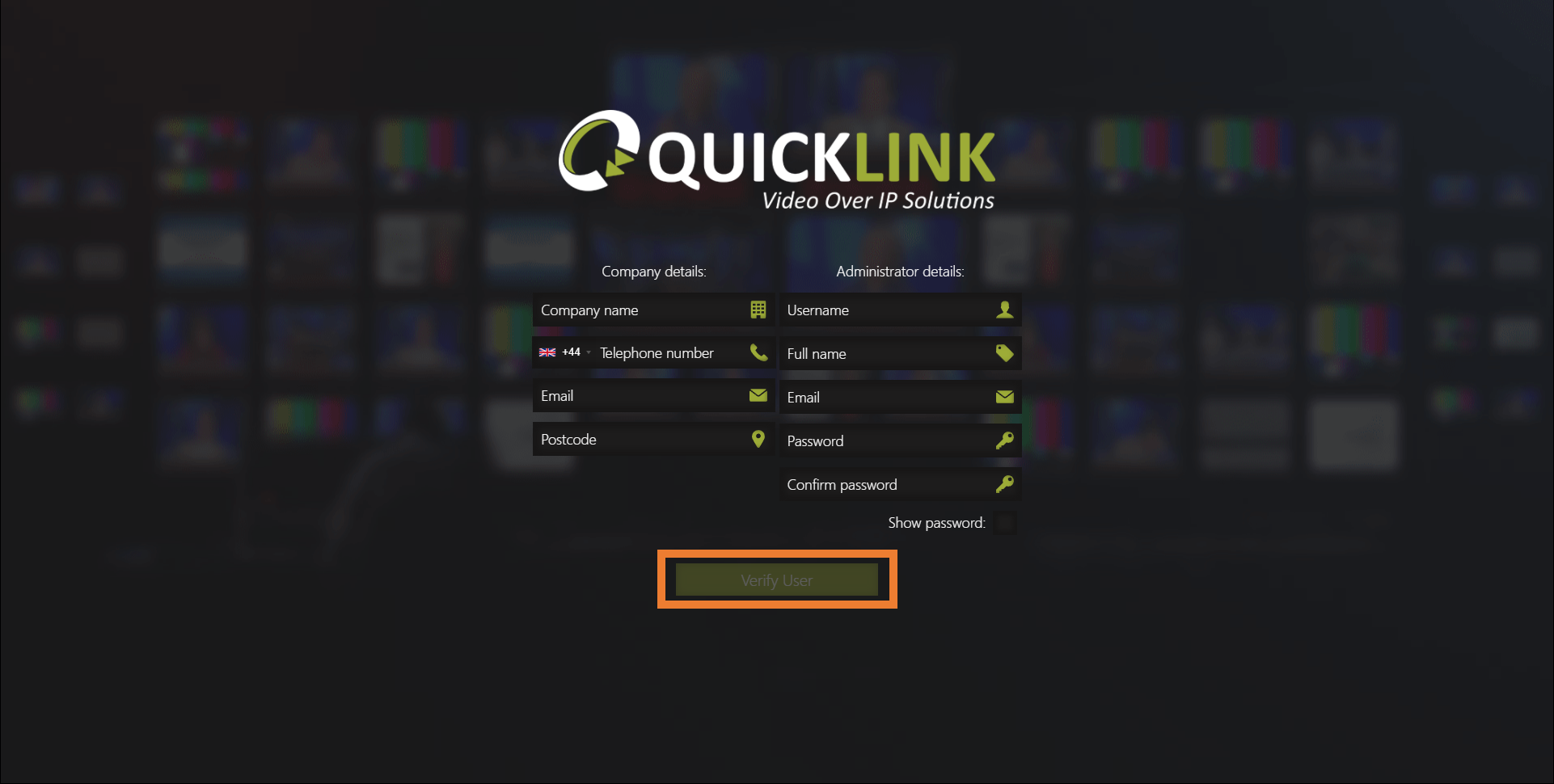 A verification SMS will be sent to the telephone number entered. Enter this number into the verification, then click Sign Up. You will now be redirected to the Quicklink Manager.