The Virtual Camera feature allows you to enable your production program or any individual scene and make available as a webcam device for return into a video conferencing platform. An example of how, would be to return the production program, or a feed into a video conferencing call when using Zoom, Teams or any other platform to introduce contributions.
VB-CABLE is a virtual audio device working as virtual audio cable. All audio coming in the CABLE input is simply forwarded to the CABLE output. It allows you to very simply connect two applications without having to actually run any cables.
Virtual cables (C+D) are used to send audio back to the conference and waiting room automatically but you still have Cable Input (VB-Audio Virtual Cable) as well as A+B available to use as Aux sends to wherever you like. An example of this would be to set up an Aux mix to use in conjunction with the Virtual Camera within a Zoom call.
To configure your Virtual Camera, open settings by selecting the

icon.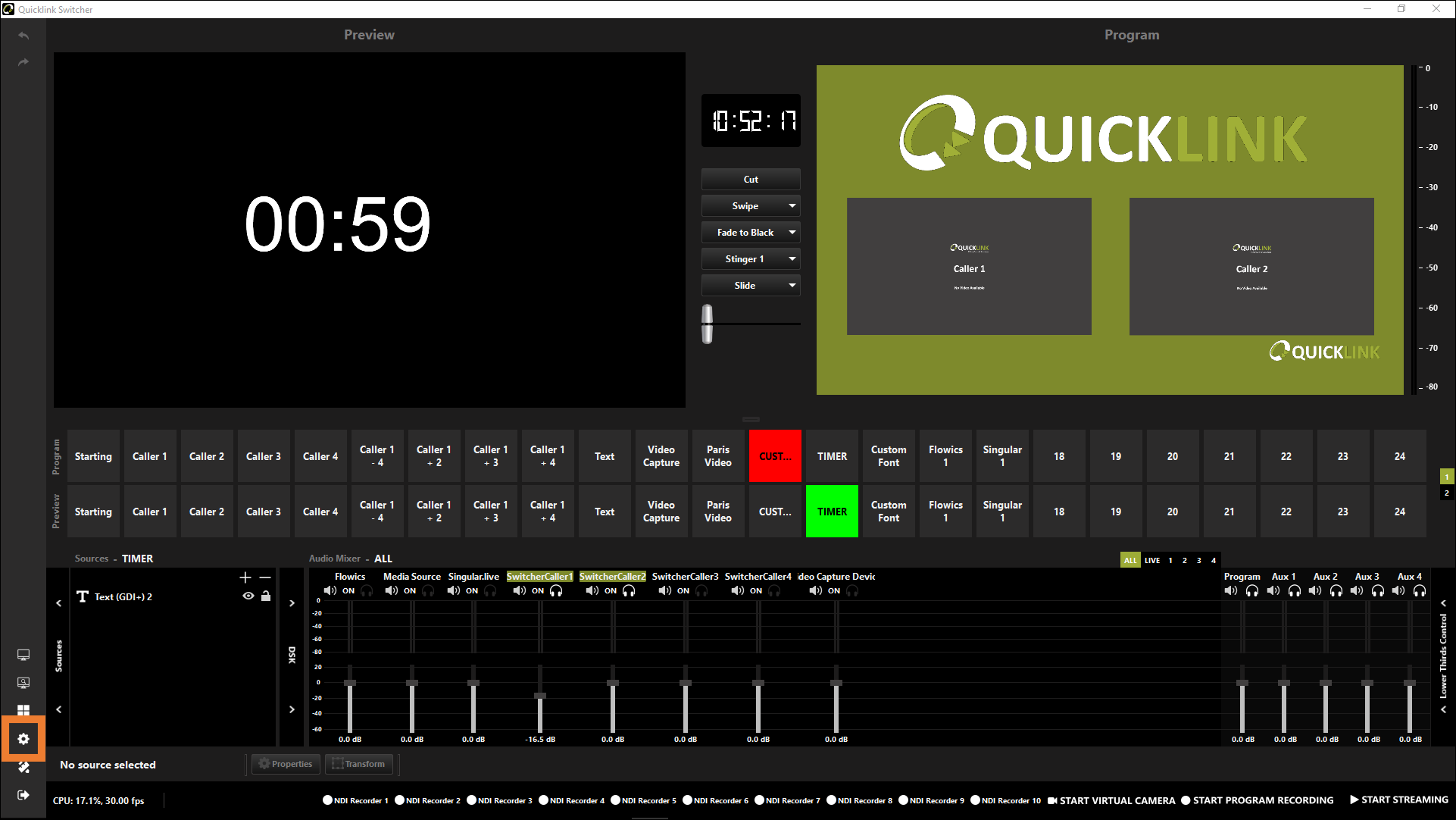 Then navigate to the Advanced tab and under Virtual Camera Configuration select the program or scene you would like to set as the virtual camera.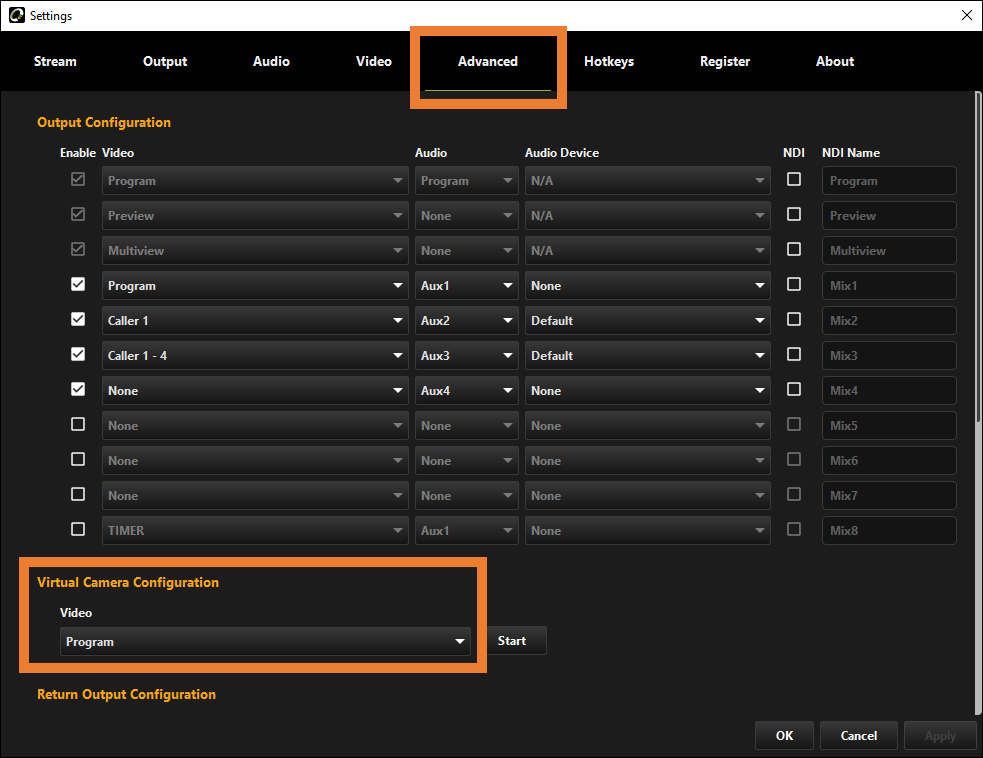 To start your virtual camera, select the Start button.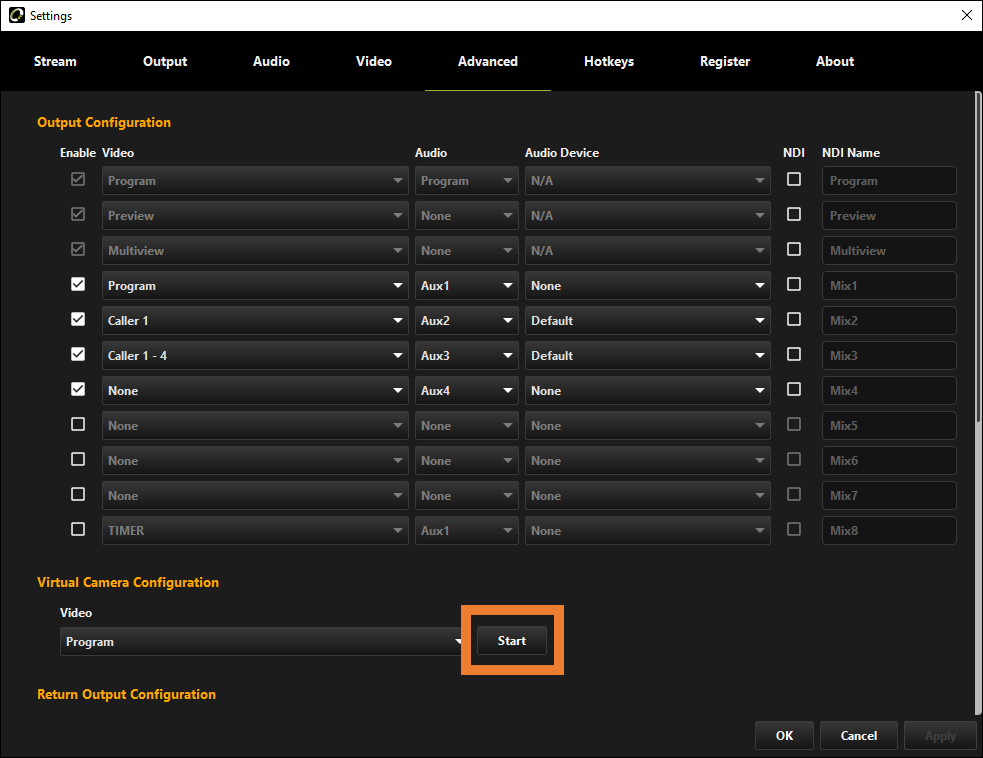 Alternatively you can also start by selecting START VIRTUAL CAMERA from the switcher interface. Once virtual camera is running, it will flash red on the Switcher interface.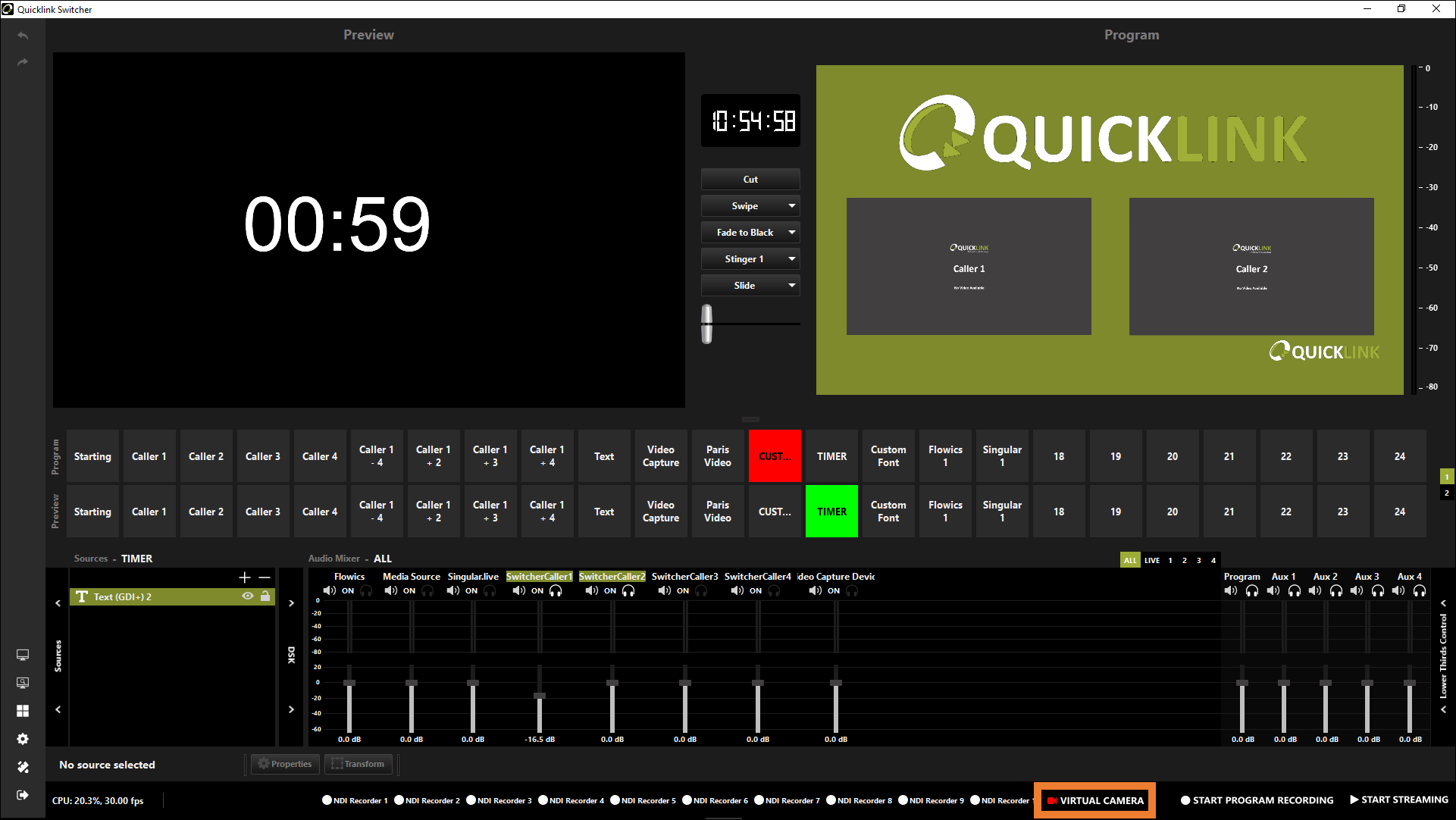 Once the Virtual Camera is running, you can then select it as an input device within your chosen video conferencing platform. For example, you could select the Switcher Virtual Camera as your video device instead of your webcam when joining a call on Zoom.
For the Virtual Cables, it's best practice to set up an Aux Bus. For this example I have two Studio callers in my scene and I want to get their audio into Zoom. To set up the Aux first, go to Advanced settings by clicking the

icon on the main interface.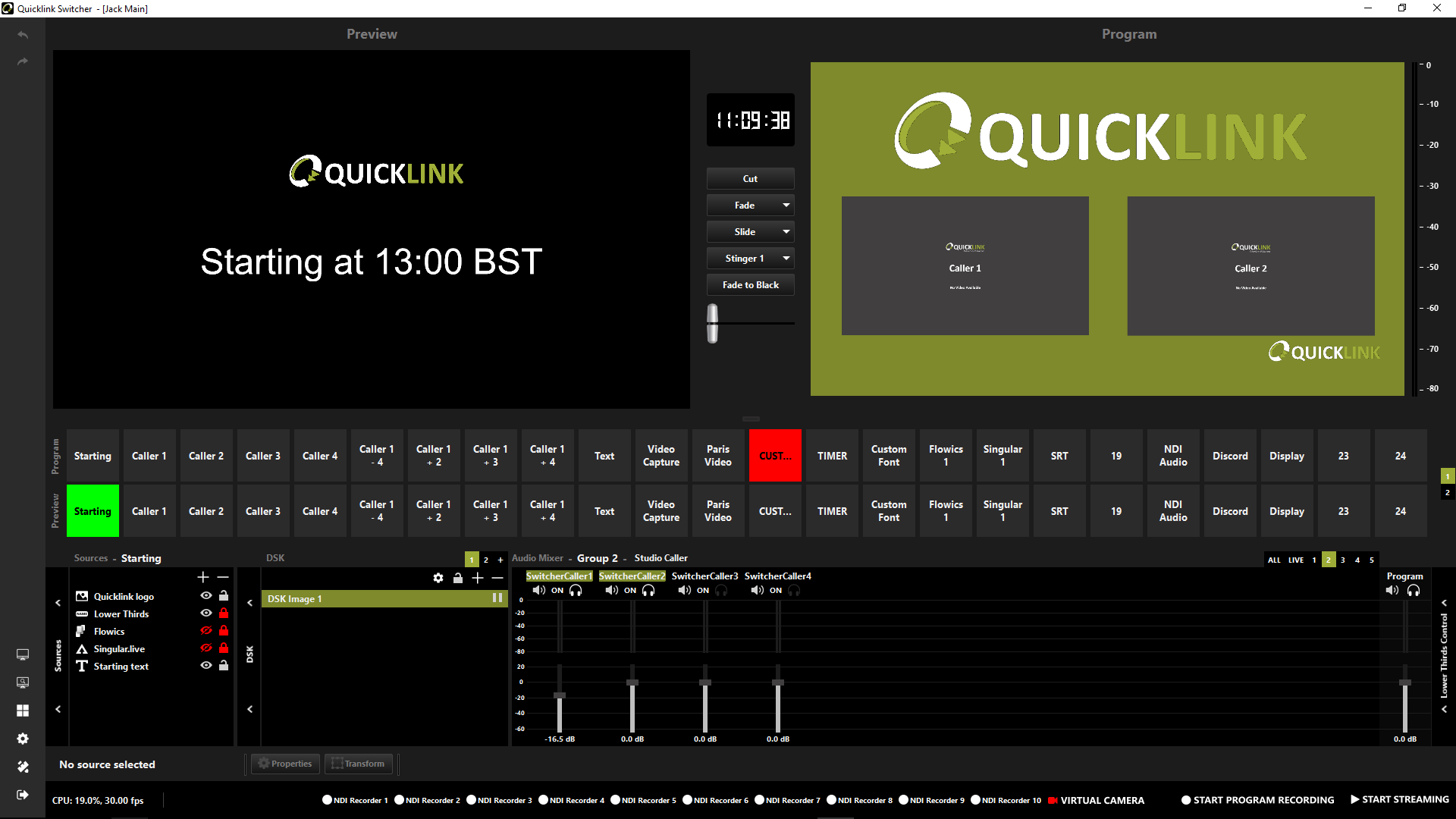 From the Advanced menu, enable the Aux by ticking the box on the left, select None in the Video dropdown menu, choose an Aux between 1 and 8 for Audio then, in Audio Device select one of the virtual cables. Click Apply.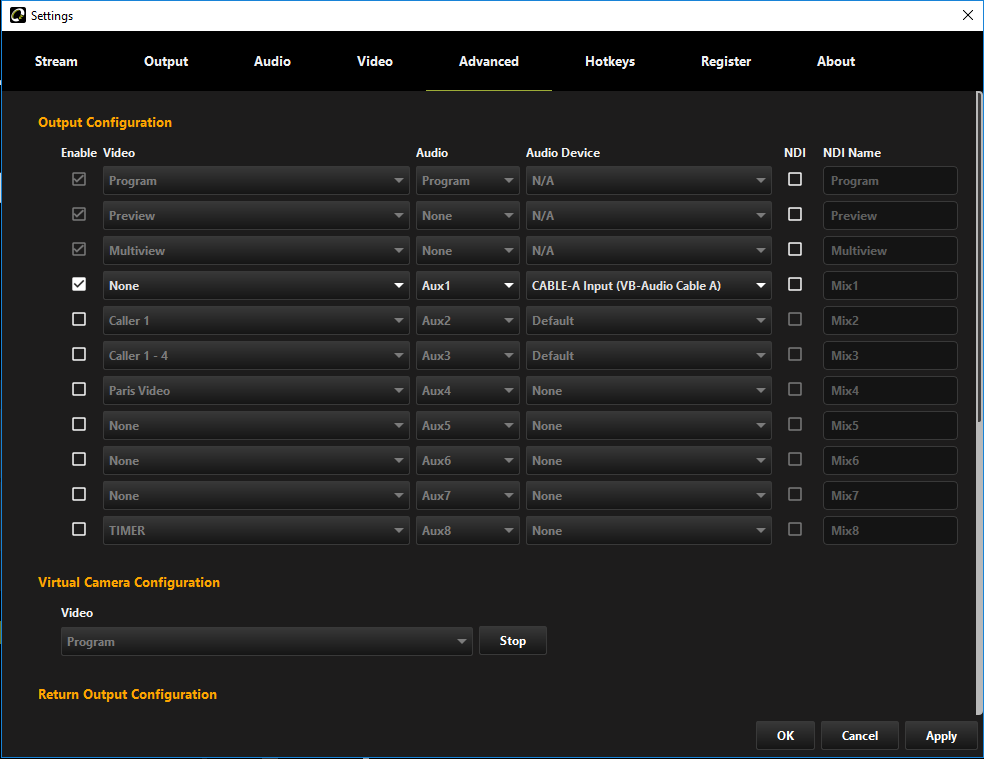 Still within settings, jump to the Audio tab. You'll now be able to select which sources you want in your Aux Bus. Tick the box by each source to enable it within that Aux Bus. When you're done, click OK.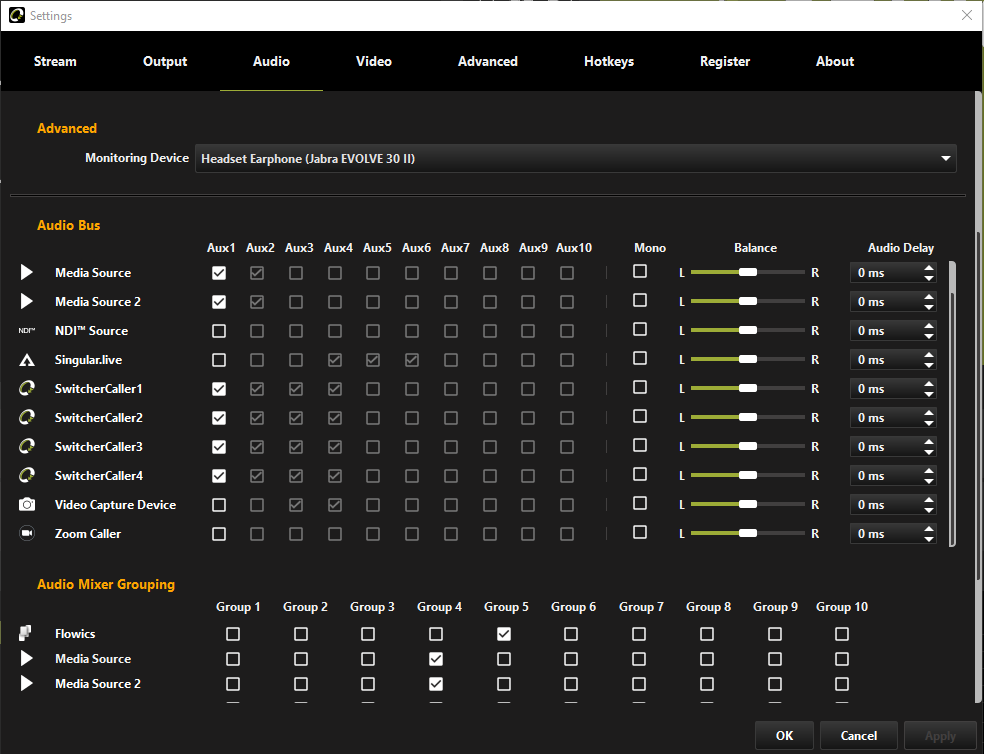 Next open up Zoom. Then Start or Join a meeting.
Click the arrow by camera icon to open up the menu. This will bring up all your video source options. From the list select SWITCHER Virtual Camera.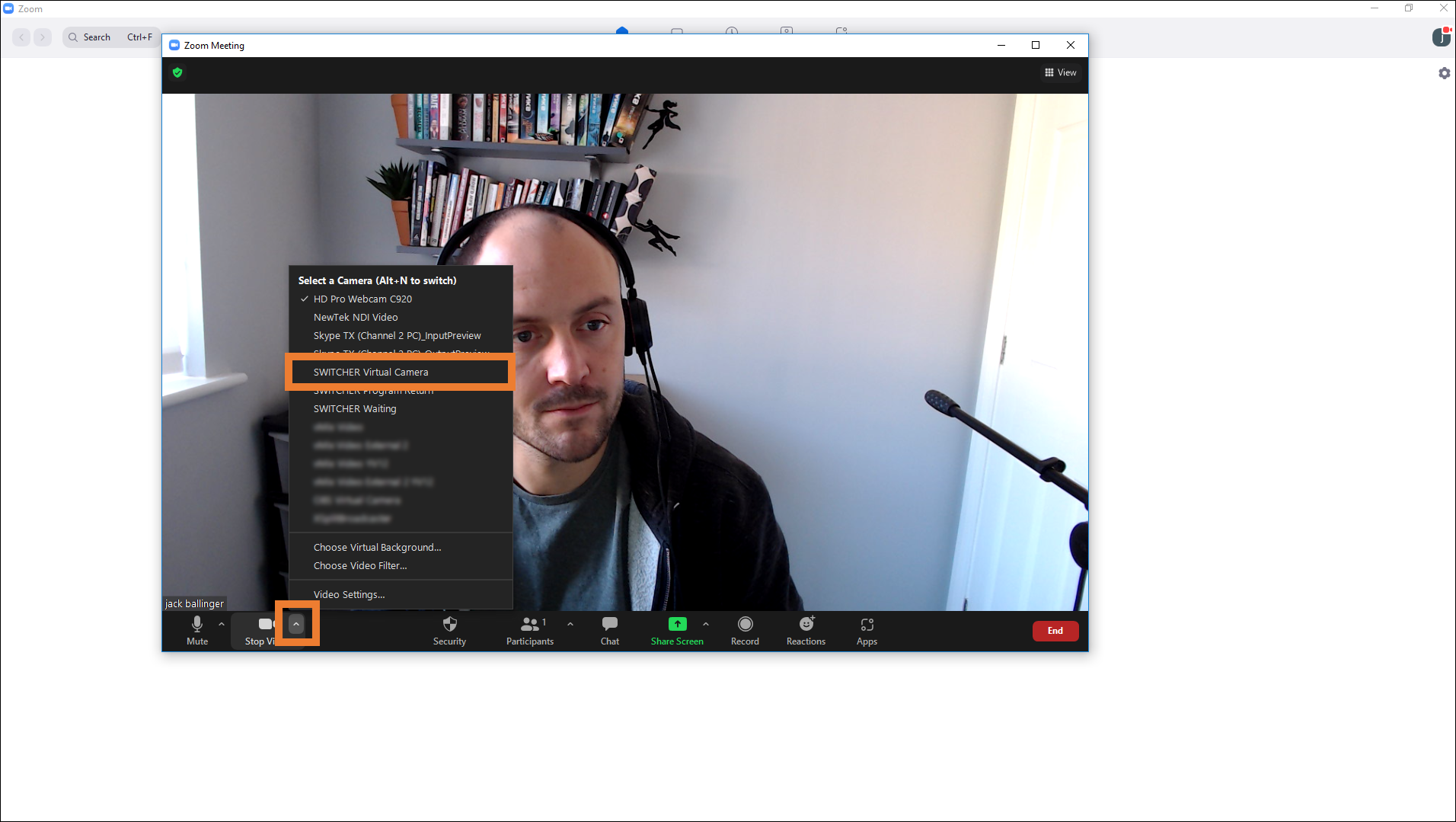 You'll now see that your video source is the Program feed from the switcher. Don't worry that this is mirrored, it will appear the correct way around when viewed by any other user.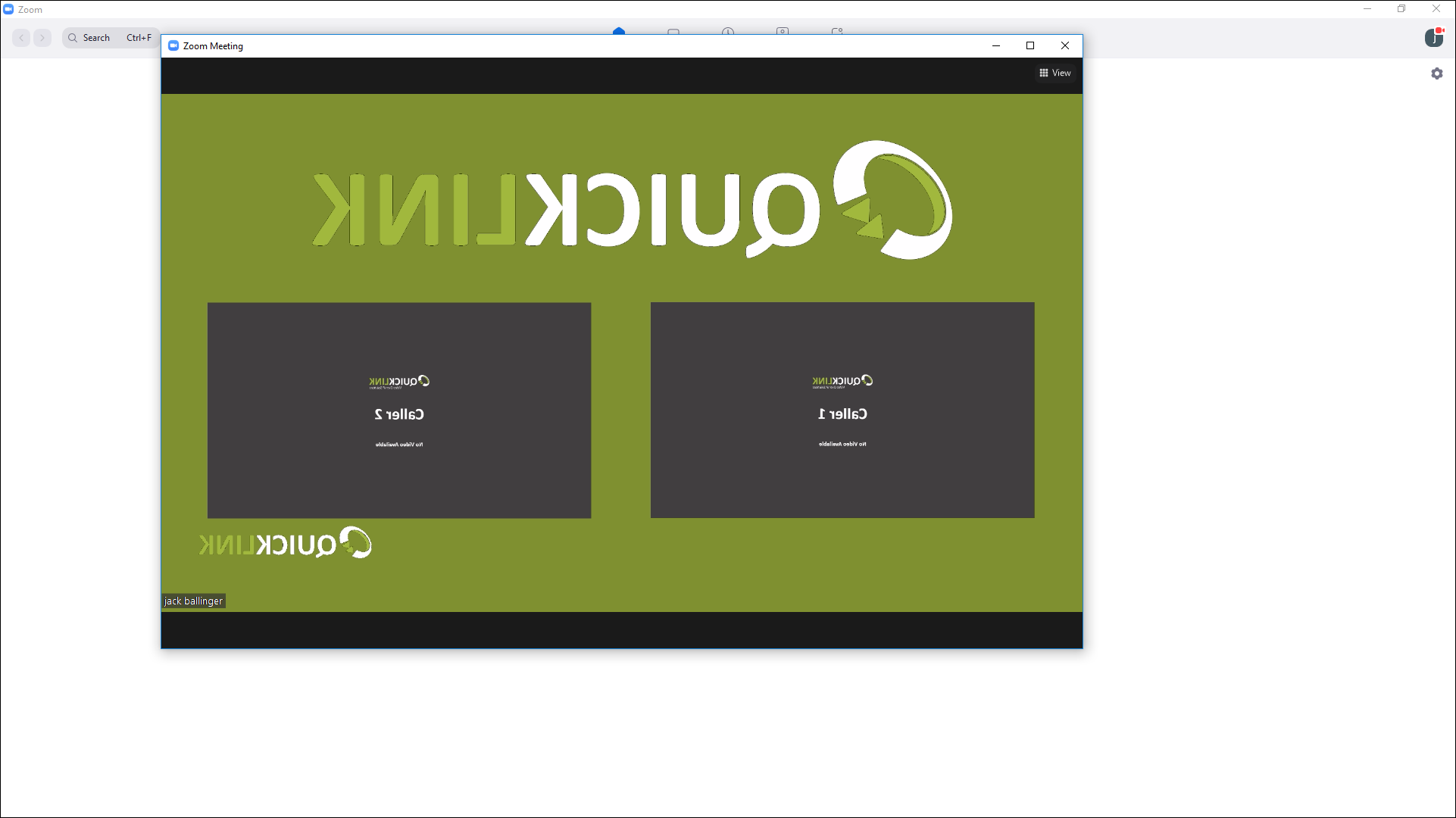 Now you also want the audio to come from the Switcher too. To do this, open up the audio settings by clicking on the arrow by the microphone icon.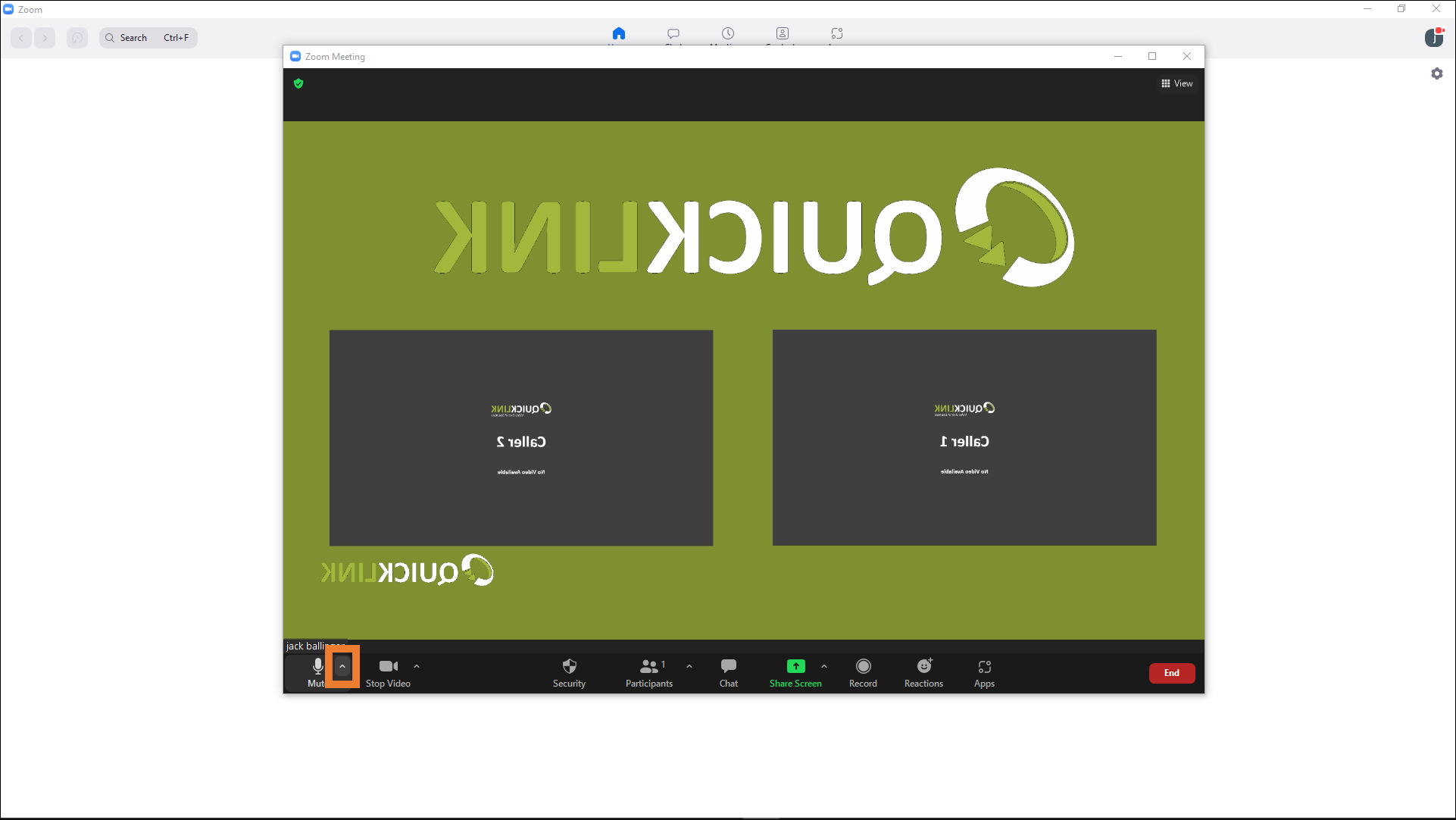 From the Select a Microphone section, choose the Virtual Cable you set as your Aux output before. In this case Virtual Cable A.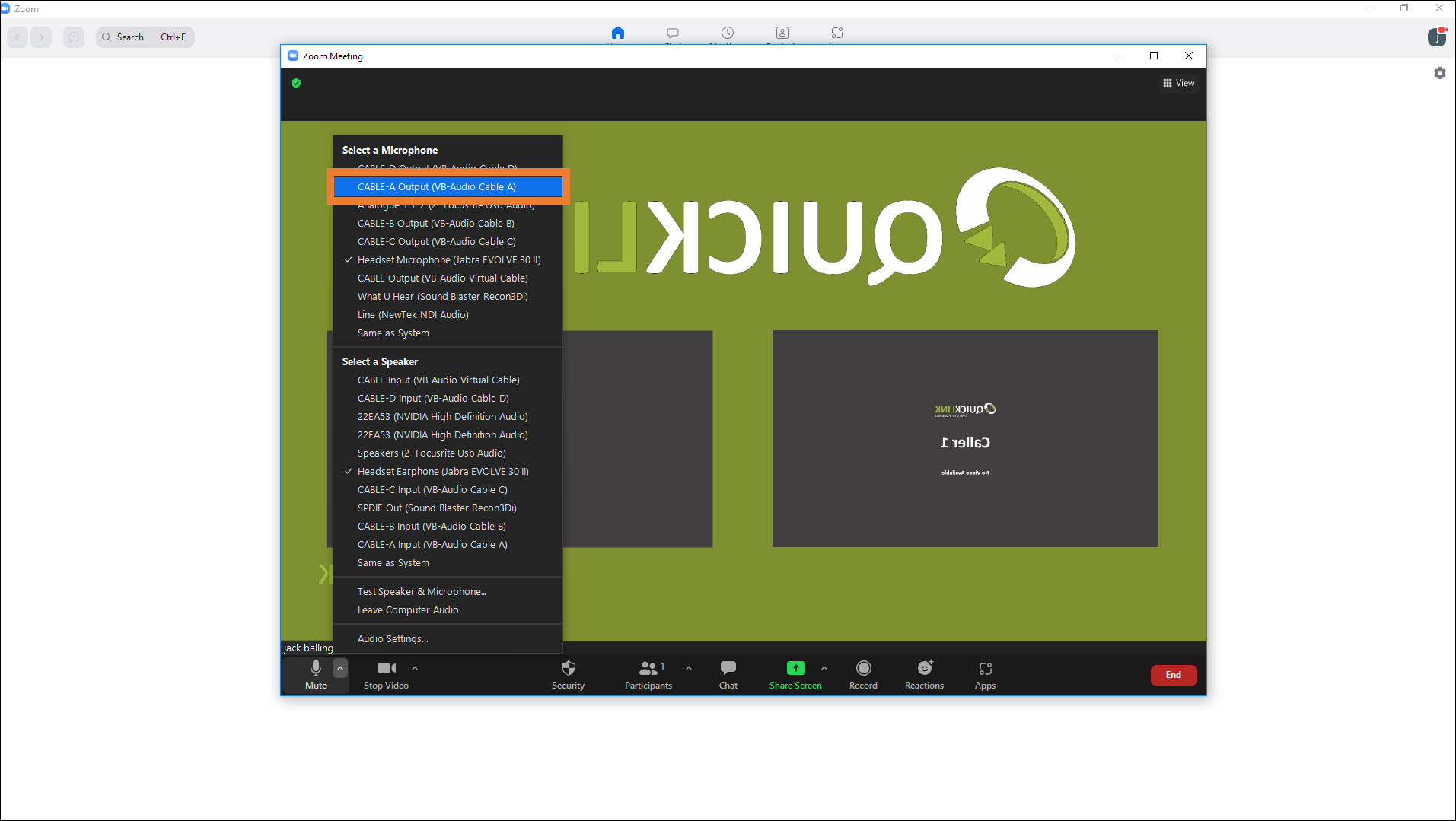 You will now be showing the other members of your Zoom call the Program Output of the Switcher via Virtual Camera and a pre configured Aux bus via a Virtual cable.