Lower Thirds allows you to add animated lower thirds overlays into your productions.
Within a project, the Lower Thirds is displayed at the bottom right of the Cre8 interface, as highlighted below: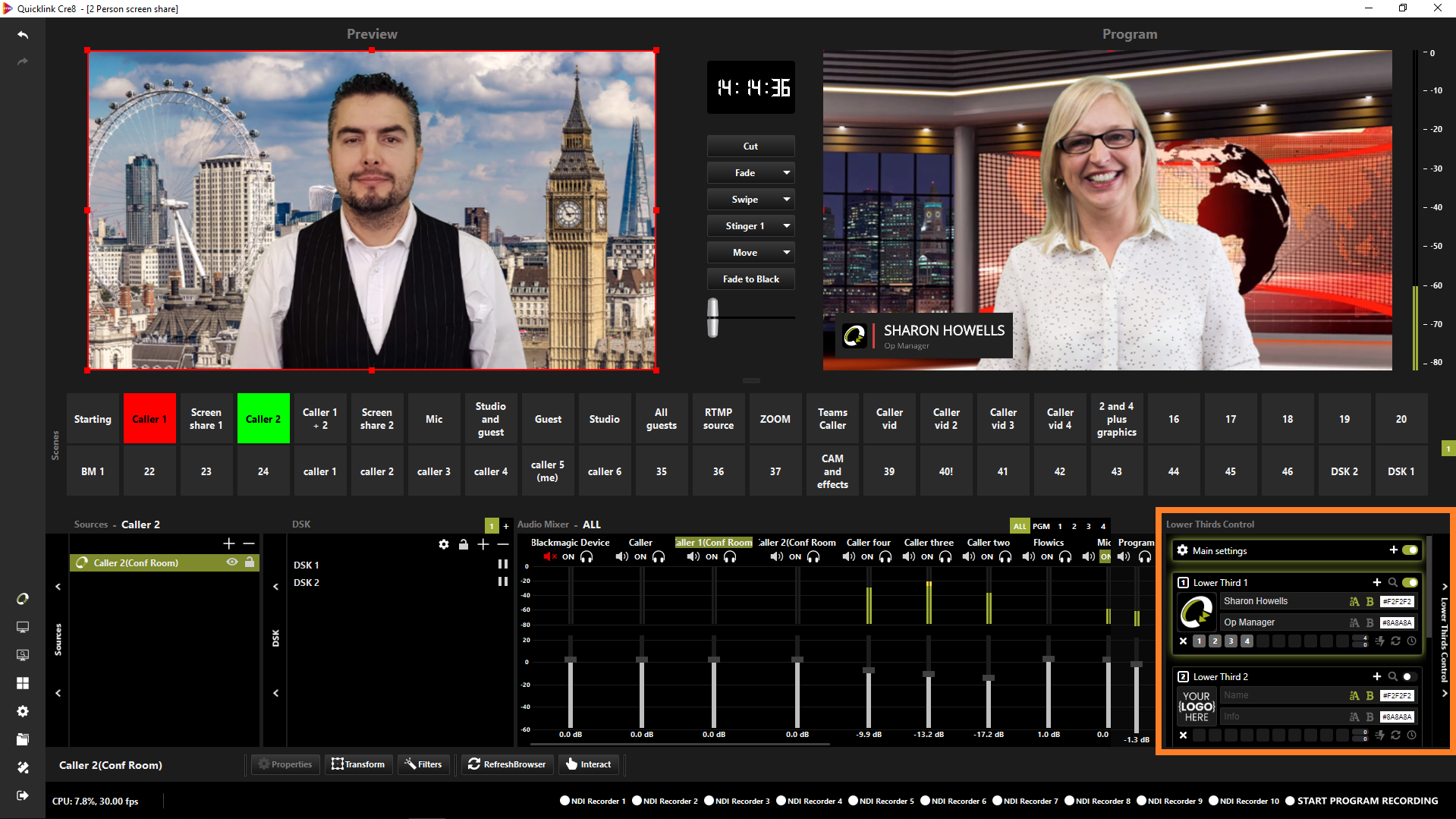 Please note, the Lower Thirds panel is collapsible. If the Lower Thirds panel is not showing, simply click Lower Thirds Control from the bottom-right corner to expand.
Creating a Lower Third
To use Quicklink Lower Thirds within your productions, you will firstly need to add the Lower Thirds source to each scene you would like Lower Thirds to run on. To do this, select the

icon within the Sources panel, locate the Lower Thirds source, then click Add Source.
To create a Lower Third, within the Lower Third panel, enter text into the Name and Info fields, then assign to a Lower Third memory slot. There are 10 available memory slots to store Lower Thirds as highlighted below. You can also customise your Lower Thirds appearance. For more information on customisation, please refer to the Customising your Lower Thirds article.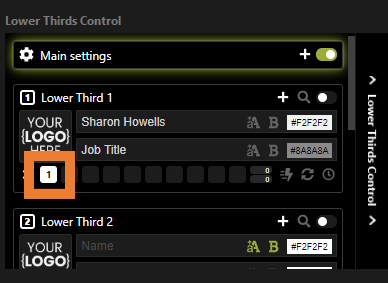 To run a lower third, you will first need to ensure that the Main Settings switch is turned on. Next, select the Lower Third you would like to run, then press the switch within your lower third to run. Your Lower Third will transition in, and transition out after a couple of seconds. While running, the Lower Third Panel will display with a green outline. Lower Thirds can also be controlled remotely using the Quicklink Cloud-based Controller, for more information on this, please refer to the Using the Quicklink Cloud-based Controller article.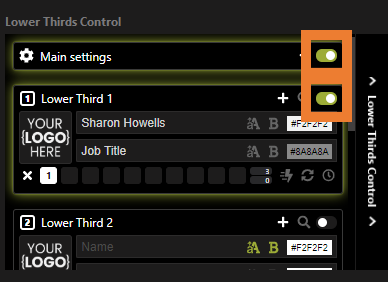 To delete a Lower Third from a memory slot, simply press and hold the Lower Third you would like to delete until the slot begins to flash red, then release.