Vizrt's Viz Flowics allows you to add professional, intelligent live overlays within your scenes. To learn more about Viz Flowics, visit the Flowics website.
To integrate your Viz Flowics graphics to Cre8 you will need to firstly obtain your output URL. To do this, log into your Flowics dashboard and then select your chosen Flowics graphics. Once open, select Open Output.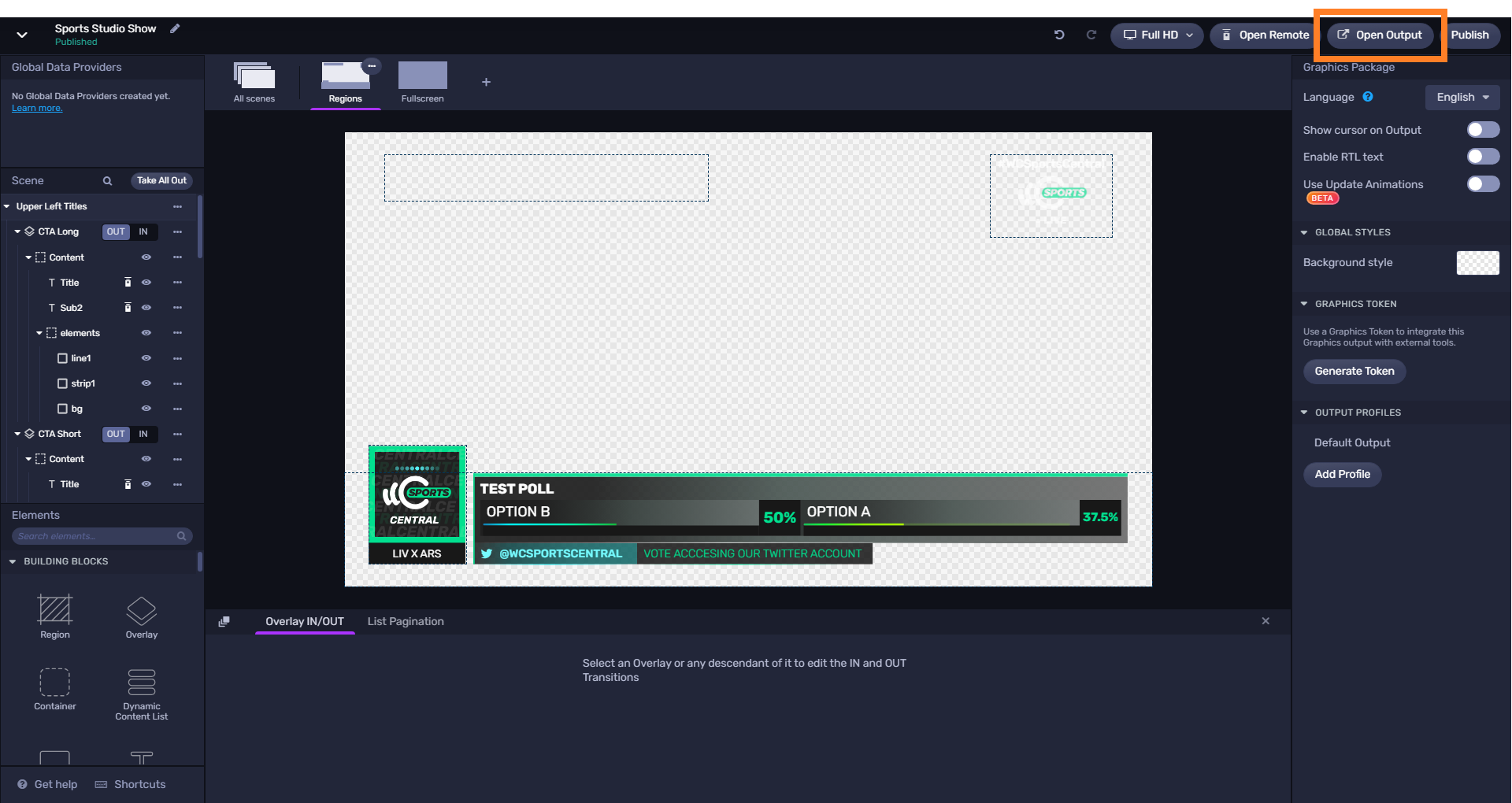 Then copy the URL.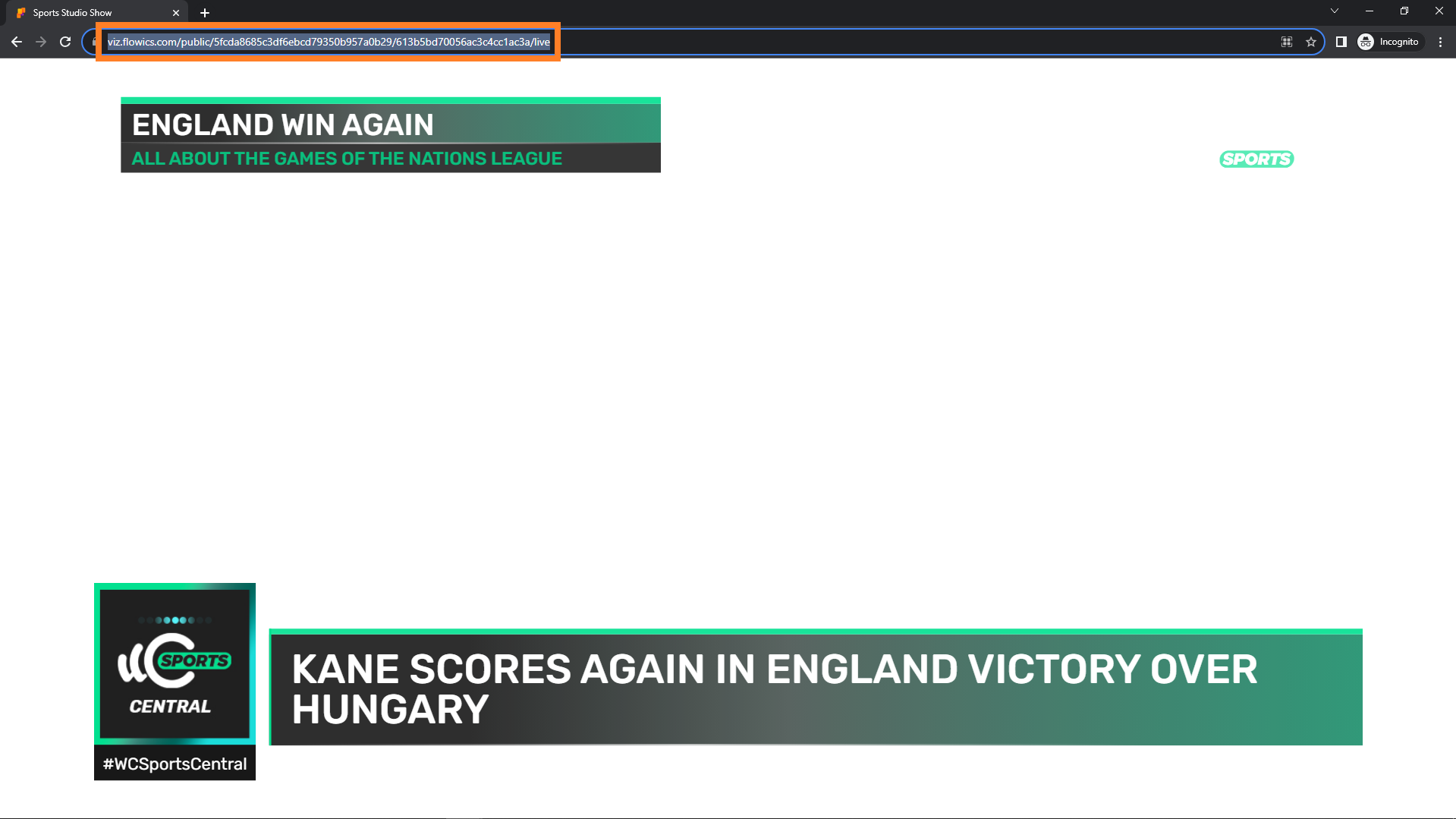 Once you have copied the Flowics Output URL you will need to configure this within Cre8. Open the Cre8 settings, then navigate to the Register tab. Within Flowics Output URL, paste the Flowics URL copied previously, then click Apply and OK.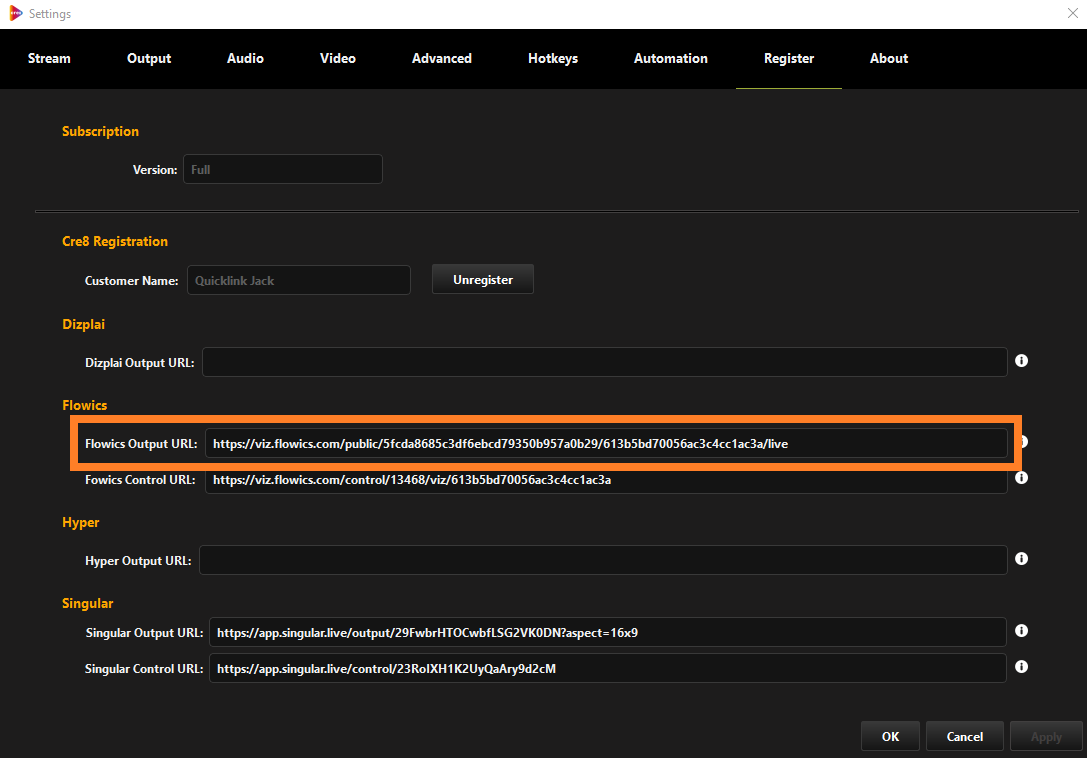 Now you are ready to add Flowics into your scenes. Select your chosen scene, select the

icon to add a source, then add the Flowics source.
Your graphics will now appear as part of your scene. To add your graphics to multiple scenes, simply repeat this step for all scenes you wish to add your Flowics graphics to.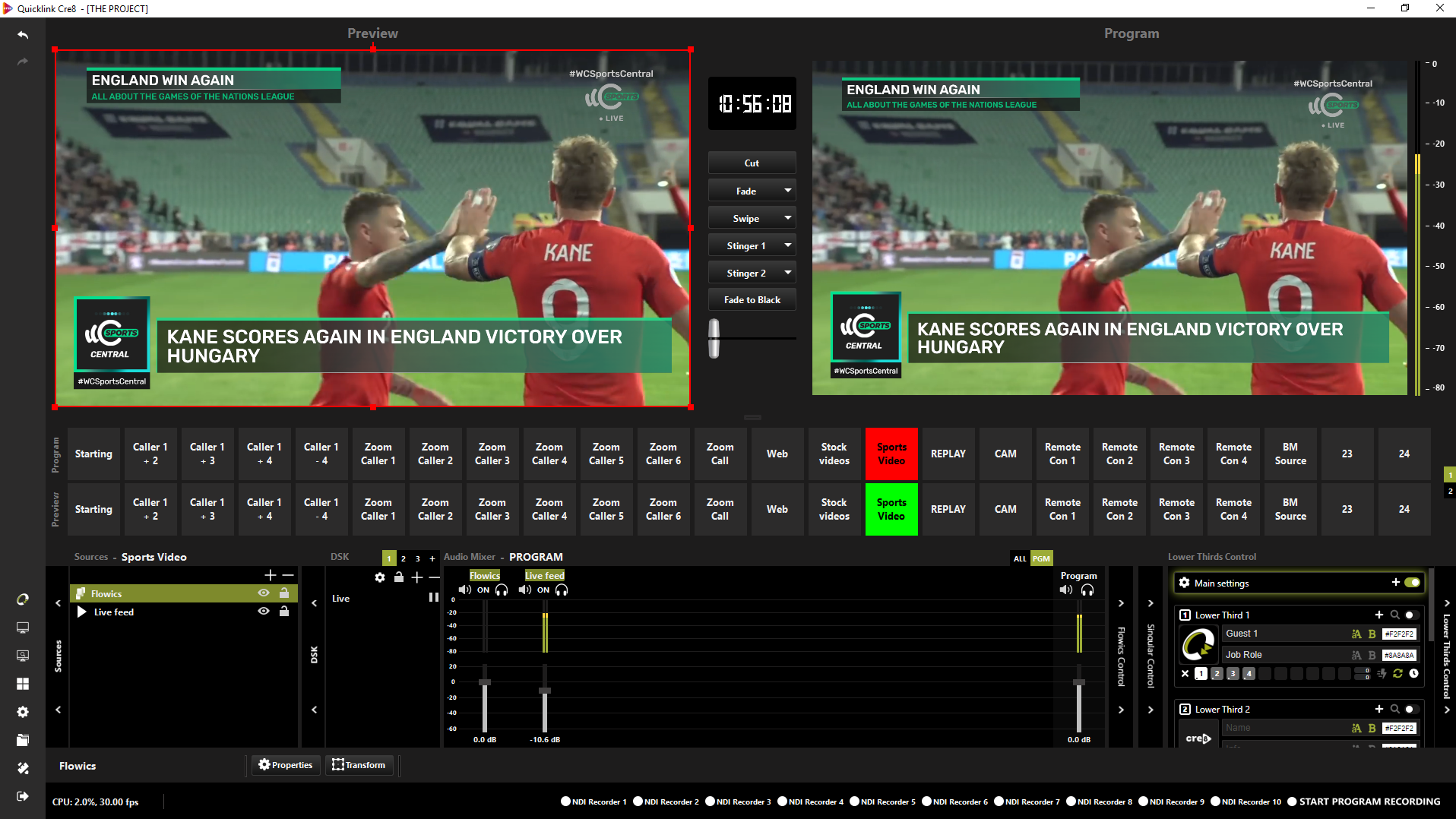 You can also add the Control URL to your project too. This enables you to make changes from the Cre8 application instead of having to edit and run your graphics from a webpage. From your main project page, click Open Remote to open the control URL page.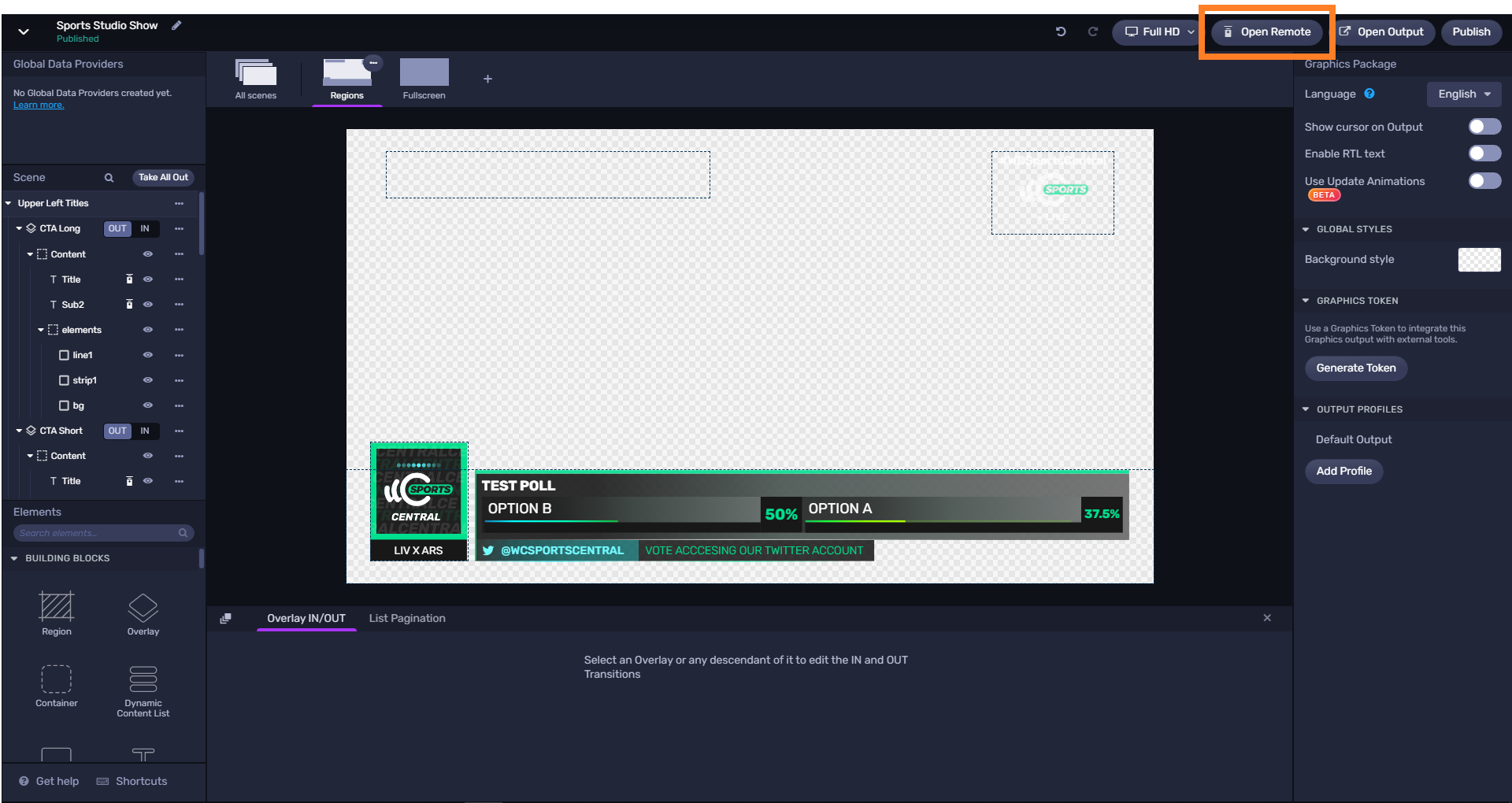 Once that is open, copy the URL.
Then paste this into the registration section of Cre8 next to where you pasted the Output URL. Click Apply and OK.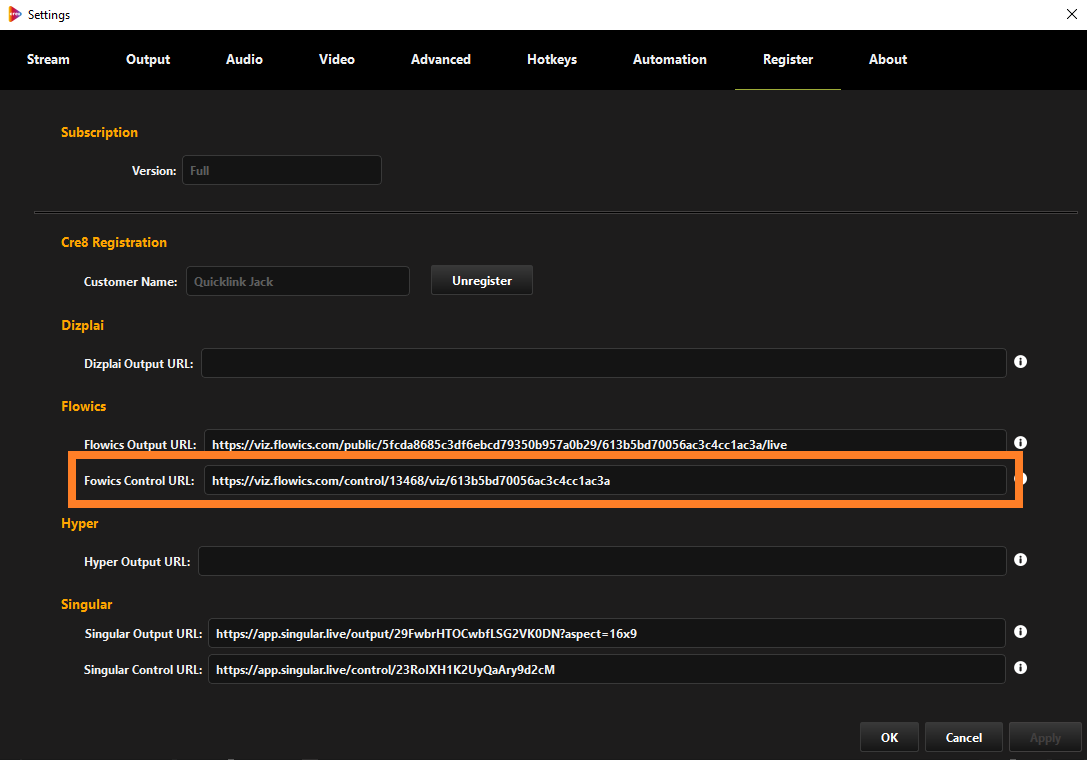 You will also need to make sure you have the Flowics dock turned on. Head to the Advanced tab in the settings window and check the tick box next to Flowics Control.
You should see a dock for Flowics on the main Cre8 GUI. When you open up the dock, it should automatically connect to your Flowics project.