Scenes (also sometimes referred to as mix effects or M/E), are canvases that allow you to build up elements to create different views or shots. For example, in one scene you may have a full screen shot of a contributor with a title overlay, and in another you would have a tile of contributor A & contributor B. Waiting to start, intermission, thanks for watching, and running videos are also all examples of scenes.
Within a project, scenes are displayed horizontally within your Cre8 interface. By default this is shown as 1-24. An additional 24 scenes (25-48) can be accessed by toggling between the tab 1 and 2 from the right-hand side.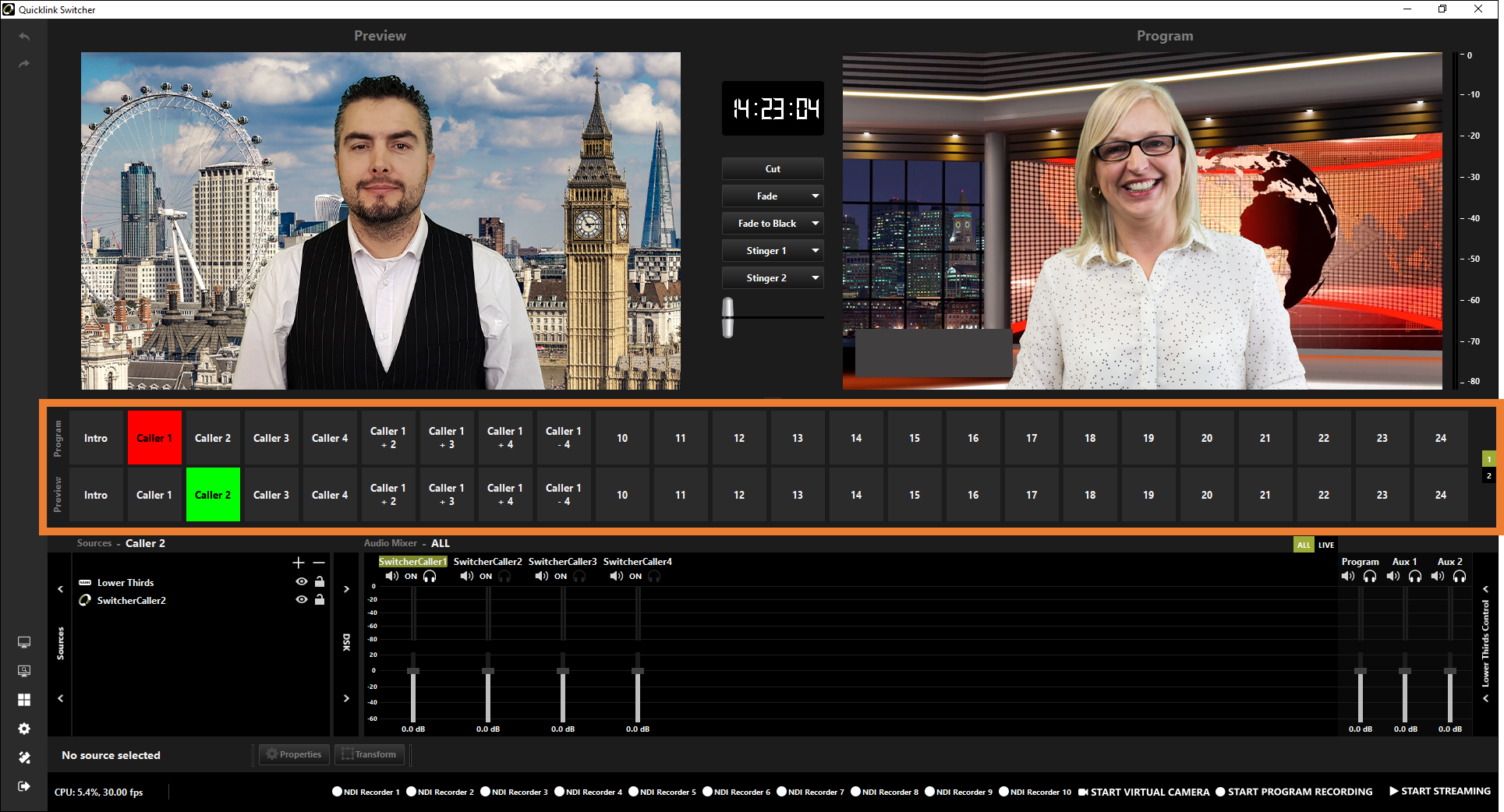 These are broken up between a line for Program, and a line for Preview. The active scene in program will be highlighted in red, while the active scene in preview will be highlighted in green. This appears as follows:
| | |
| --- | --- |
| | Scene is not in Preview or Program. |
| | Scene is in Preview. |
| | Scene is in Program. |
By default scene names are defaulted as 1-48, however it is recommended that scenes are renamed while building your productions. Scenes can be renamed by right-clicking the scene within the Preview line, and selecting Rename. Enter your new name, then hit the enter key to save.