If you're using external audio you can very easily send it back in to Cre8 and then send it to your Conference Room as a Program Return.
This could be really useful if you have a mix set up on an external mixer and want to bring this back in to Cre8. NDI is incredibly flexible and reliable.
Firstly, select the scene you wish to add your NDI source to, then add a source.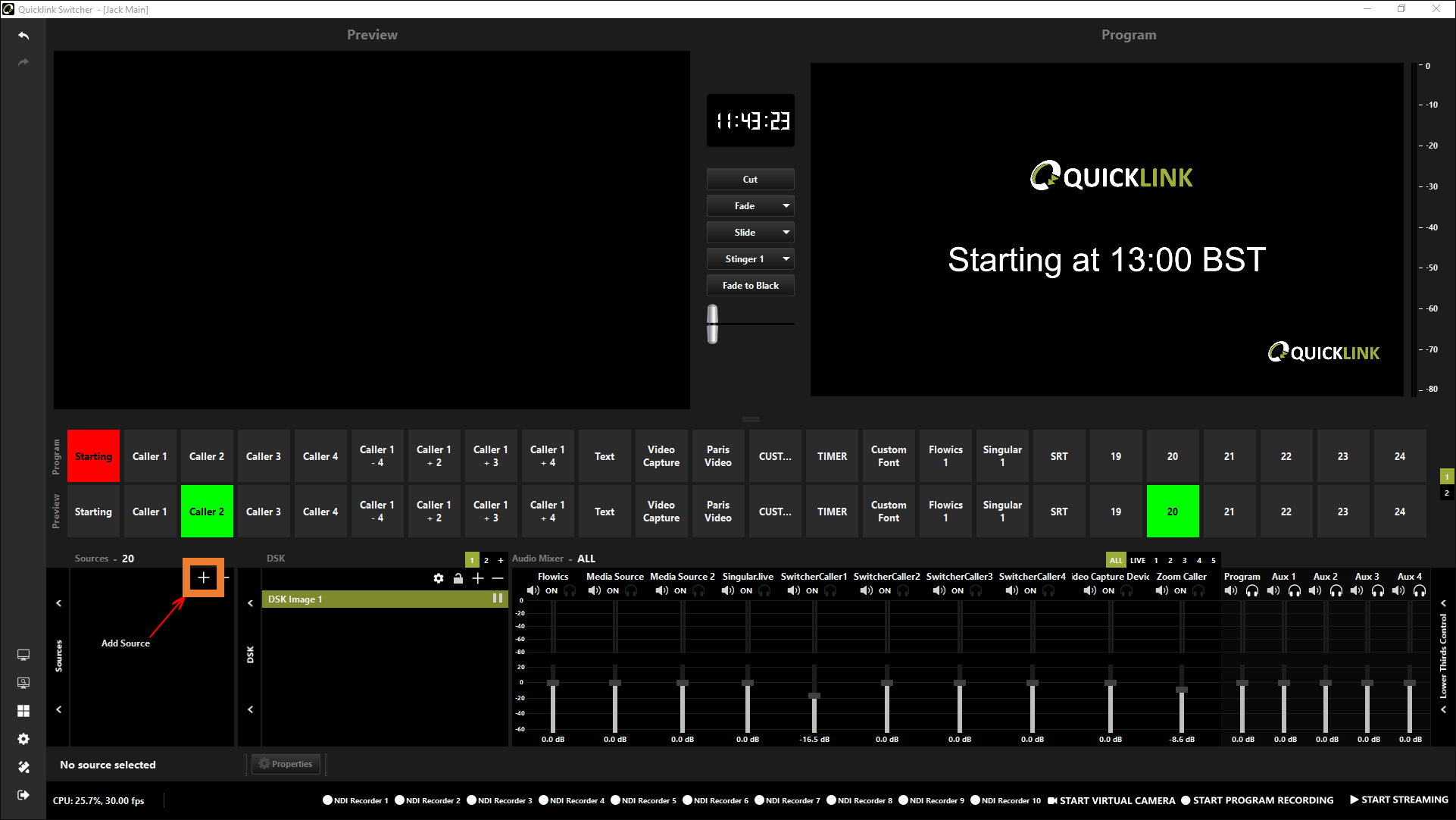 Select the NDI Source.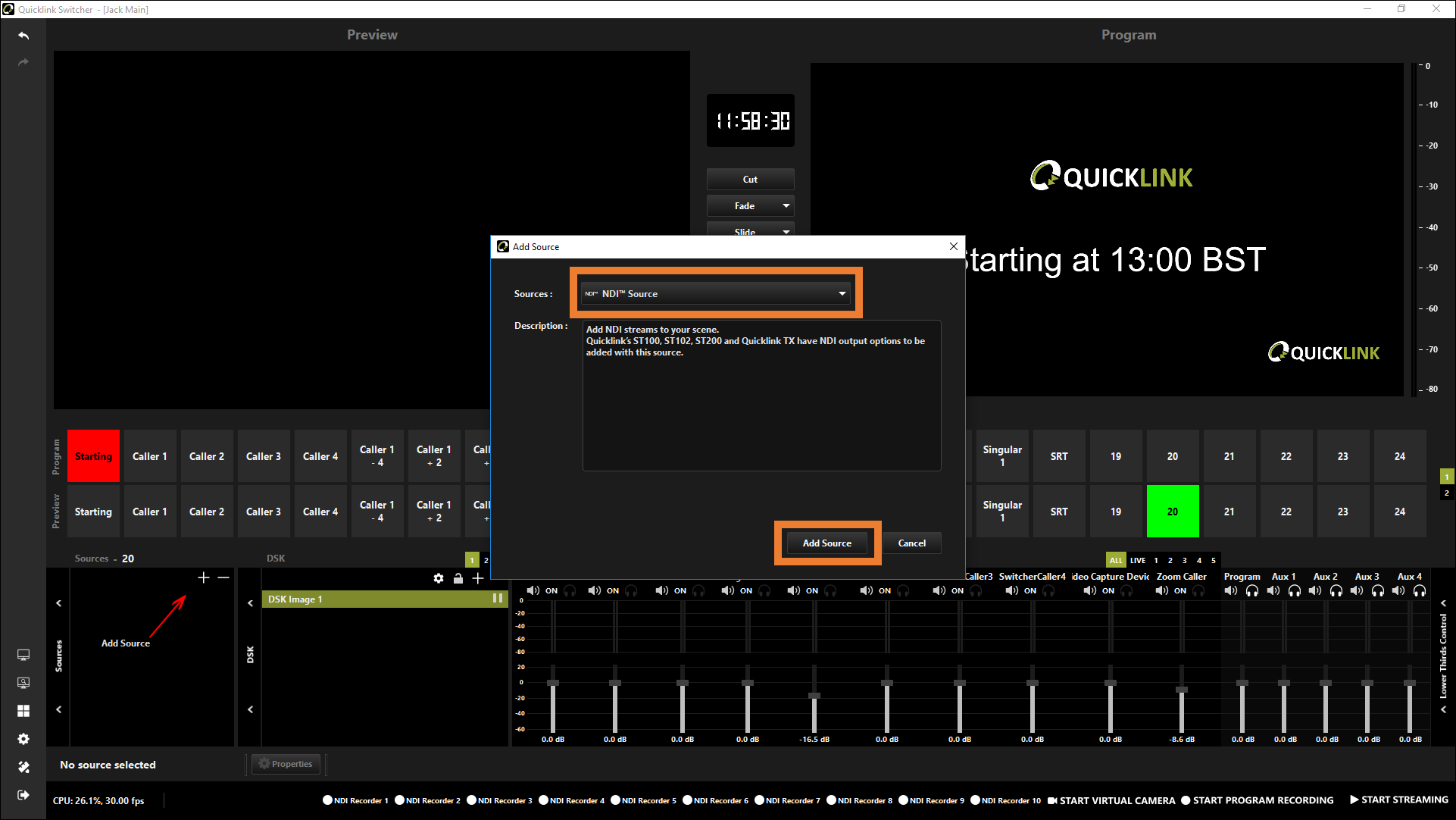 Select your desired NDI source from the drop down menu Source name.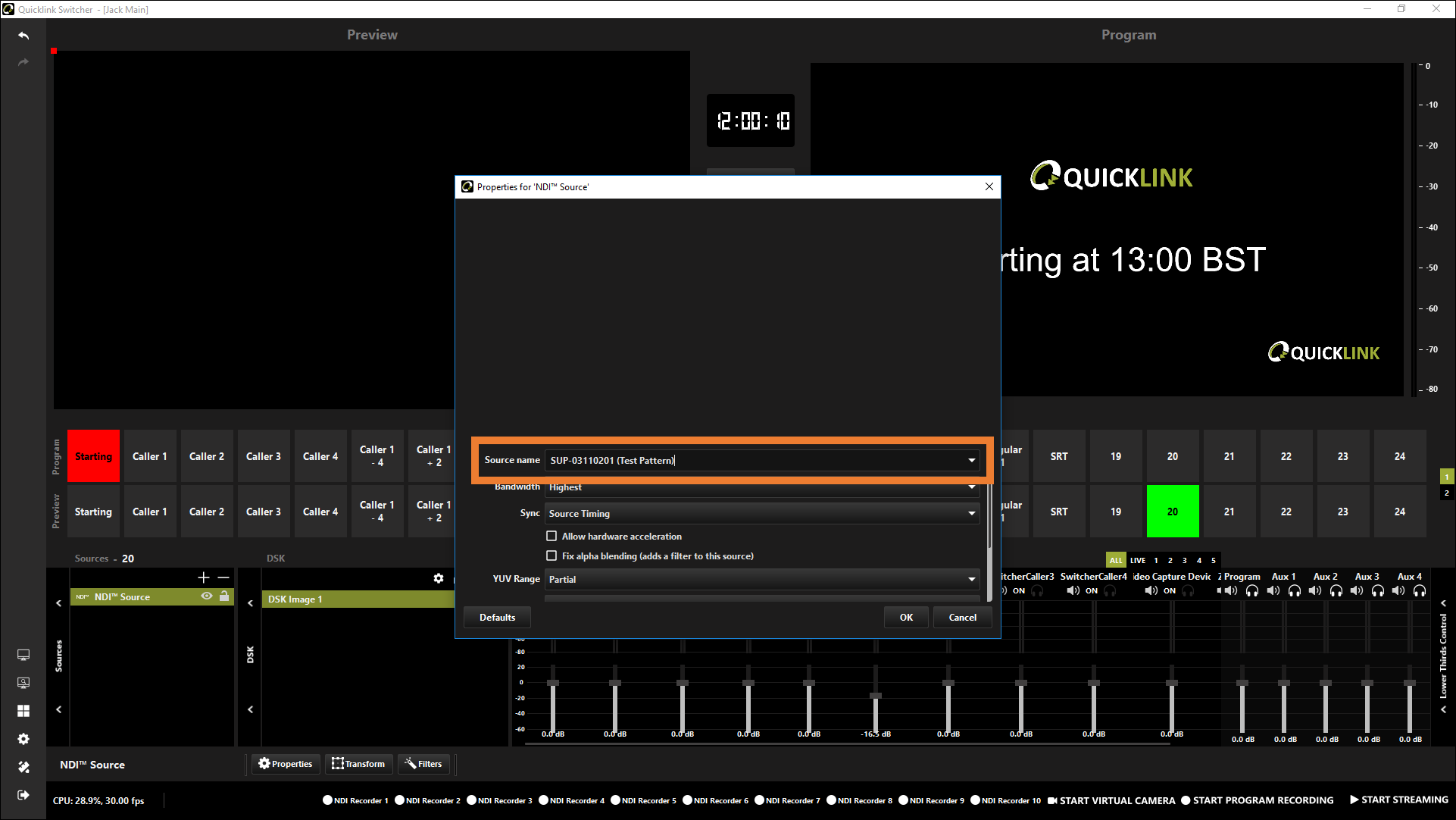 In the Bandwidth menu select Audio Only.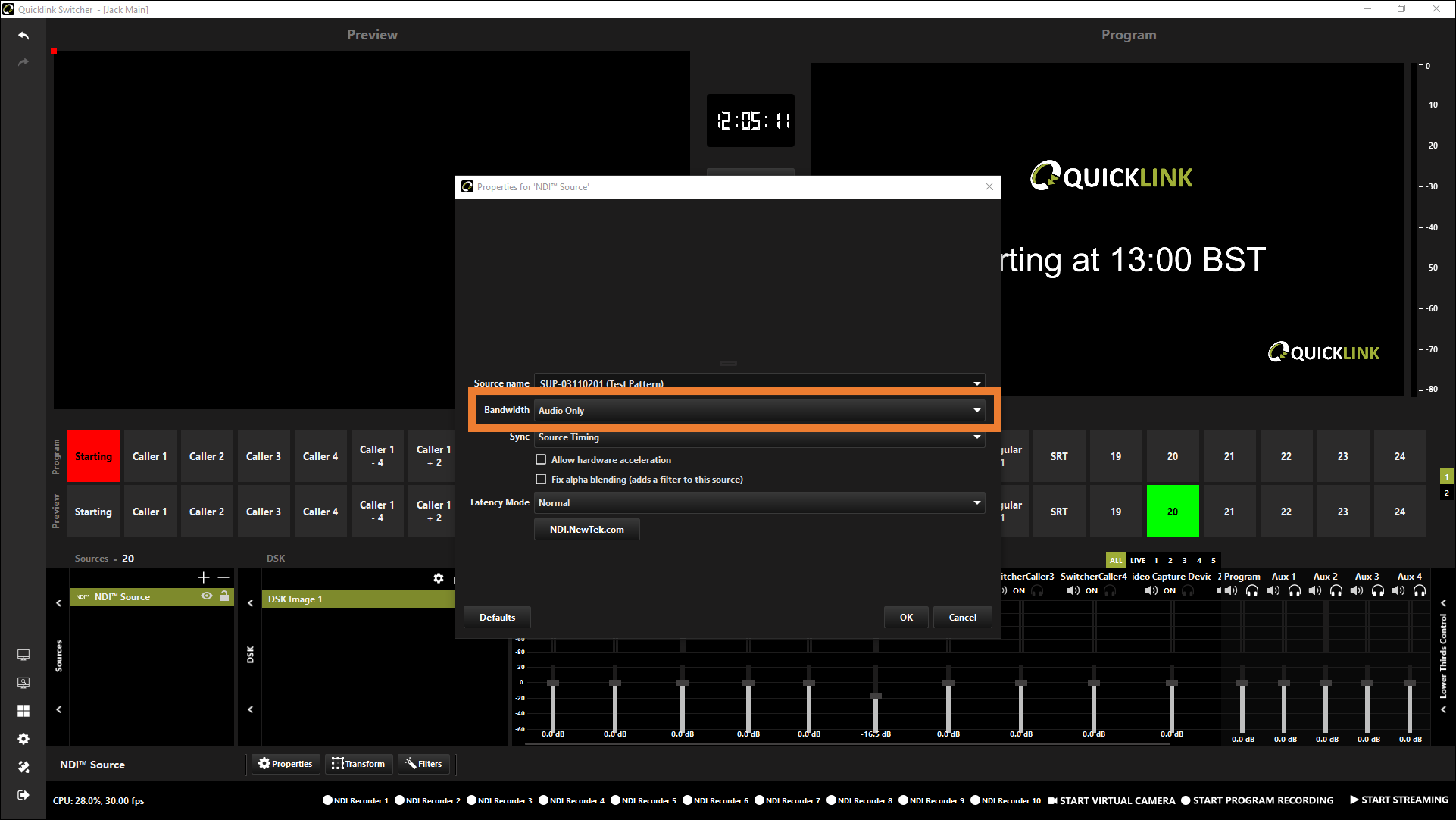 You may also want to check the Sync depending on your workflow. This can be set to either to Source Timing or Network.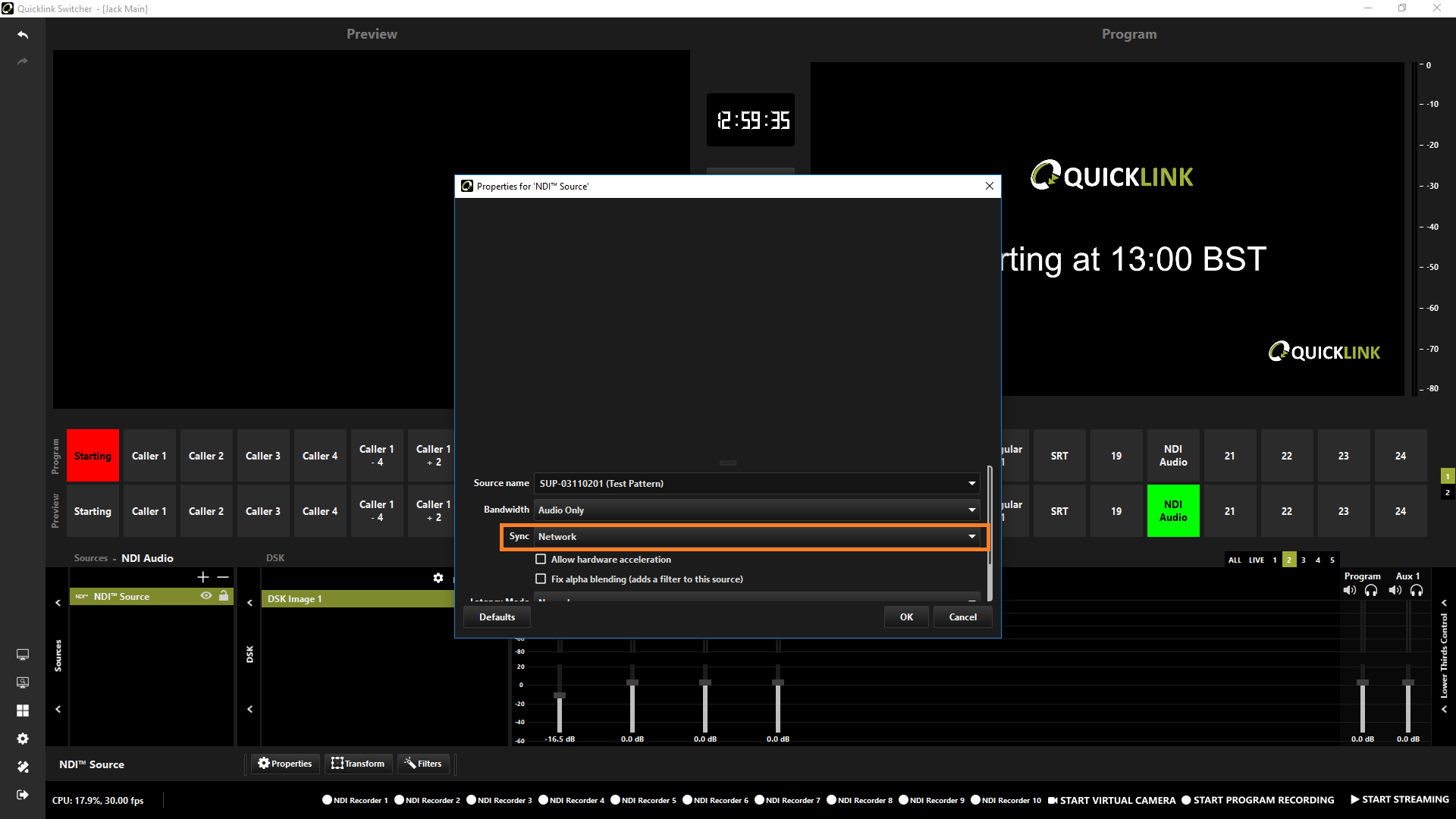 Click OK to add your source.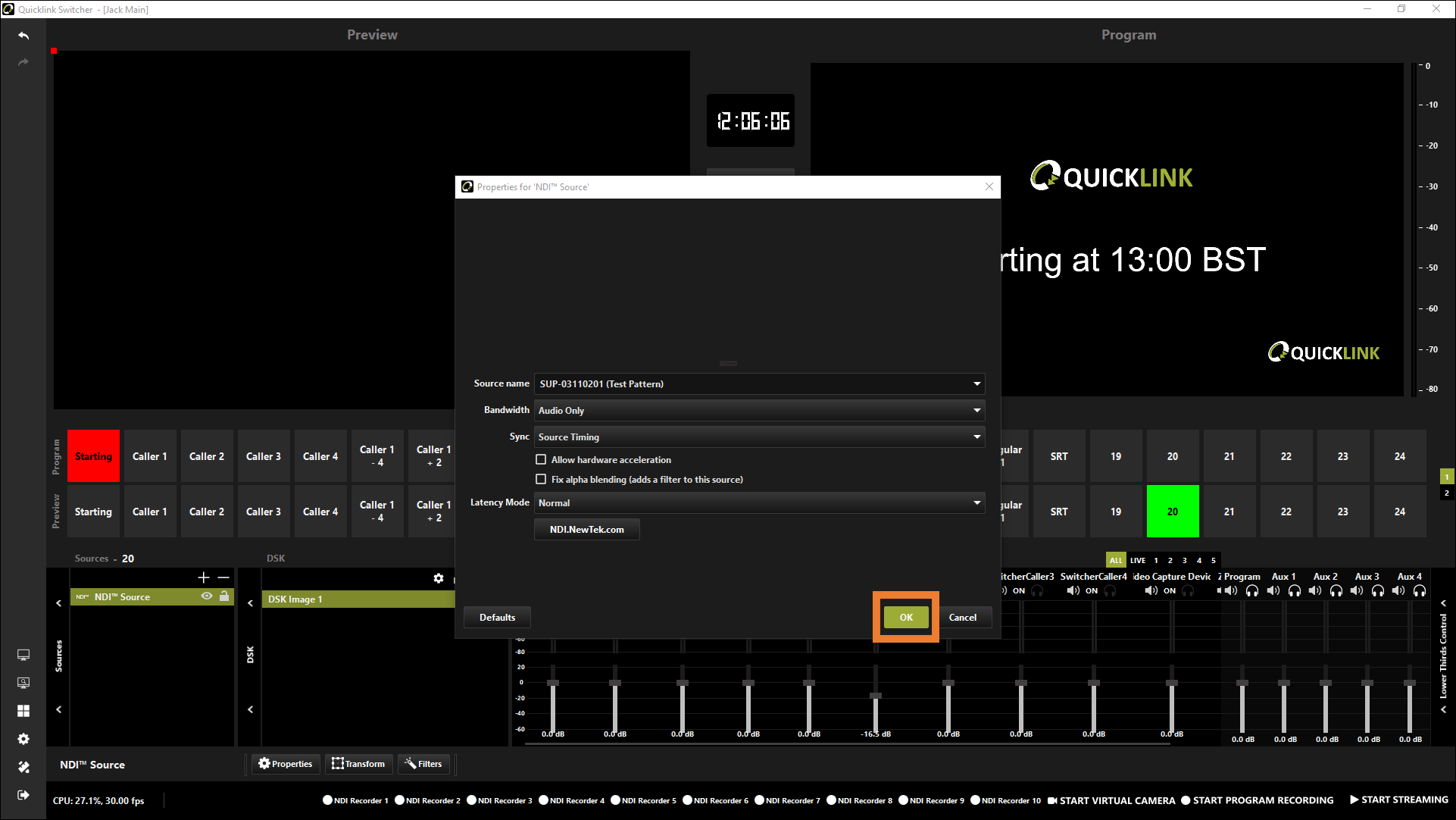 If you've done this correctly you'll see audio signal for the NDI source in the Audio Mixer and in any Aux Bus you are sending it to.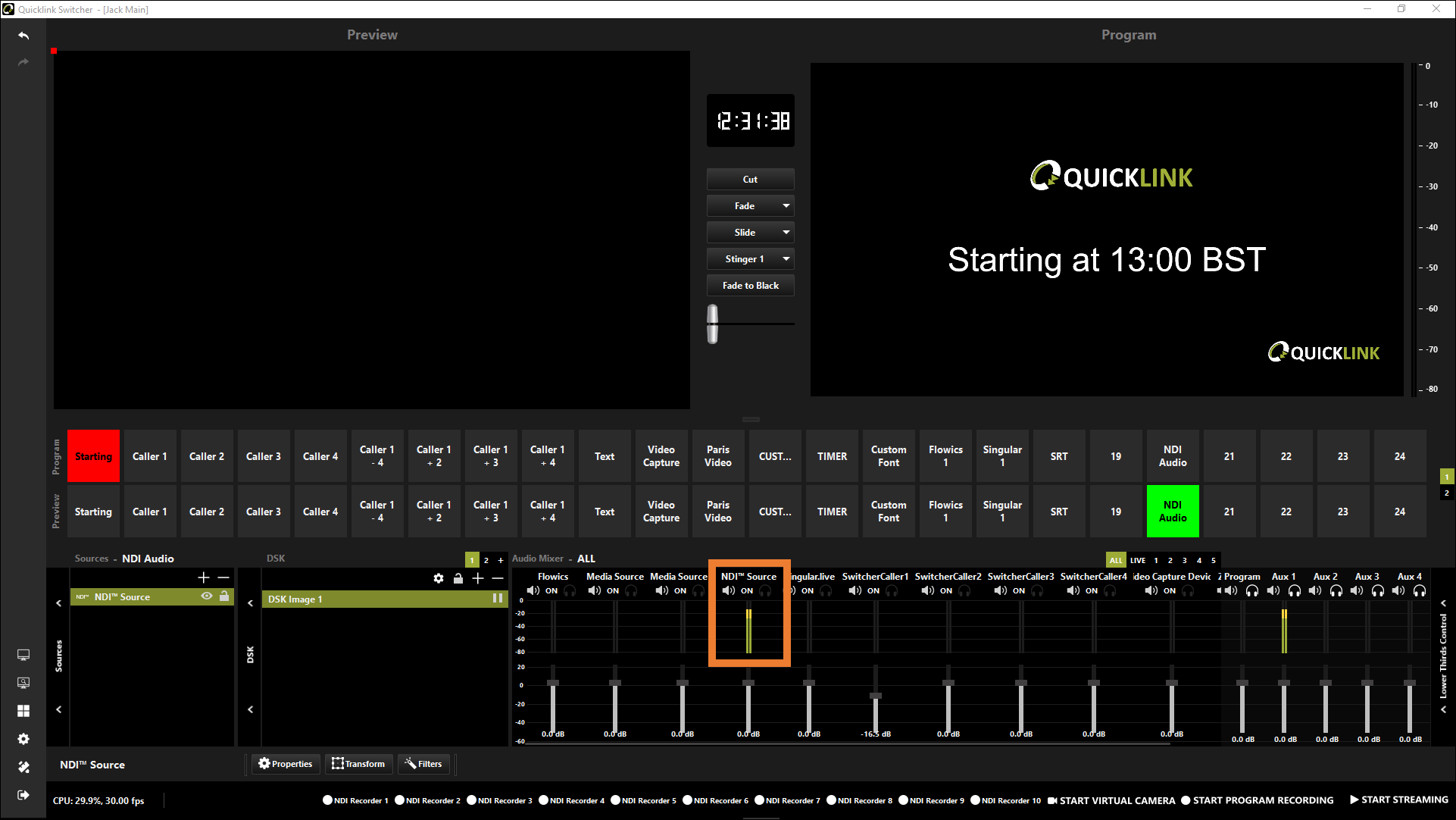 To send this back to your Conference or Waiting Room, open up the settings by clicking on the

icon then navigate to Advanced Settings. Make sure if you're using an Aux Bus that this is started.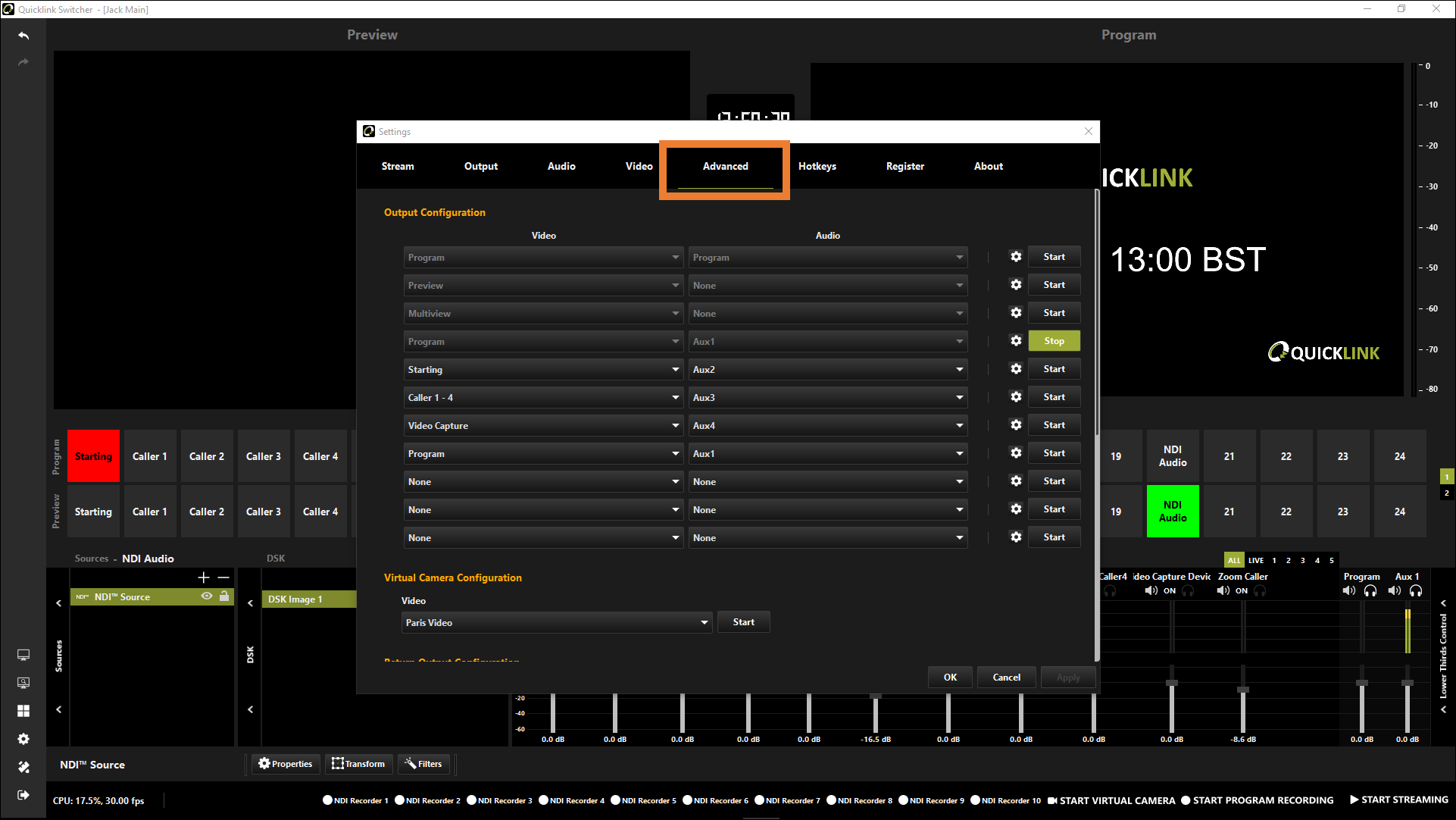 Navigate down to Return Output Configuration, make sure your Video and Audio settings are set correctly for your workflow and then click Start.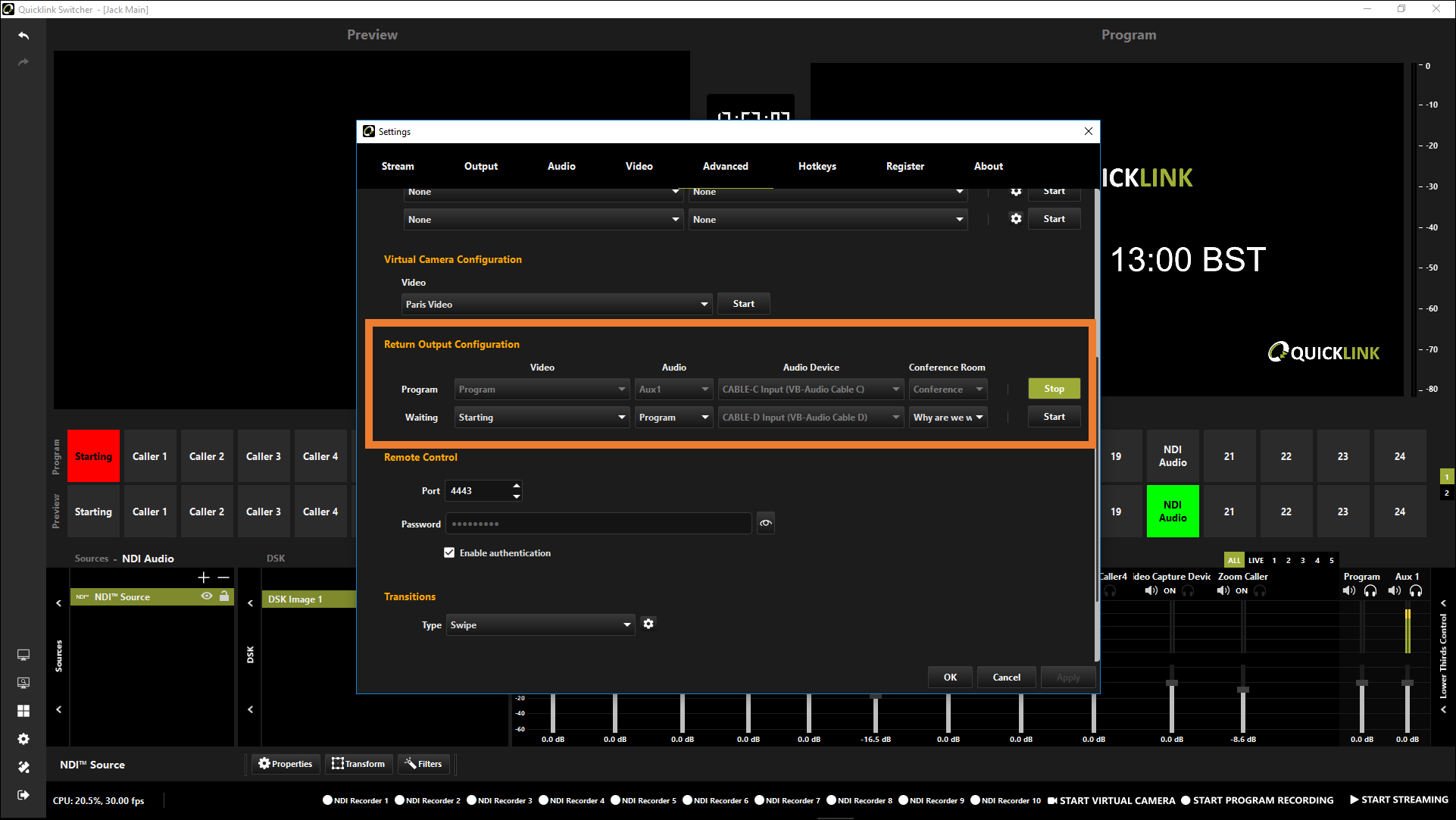 You should then see Cre8 appear in the Program Return box in your Conference Room.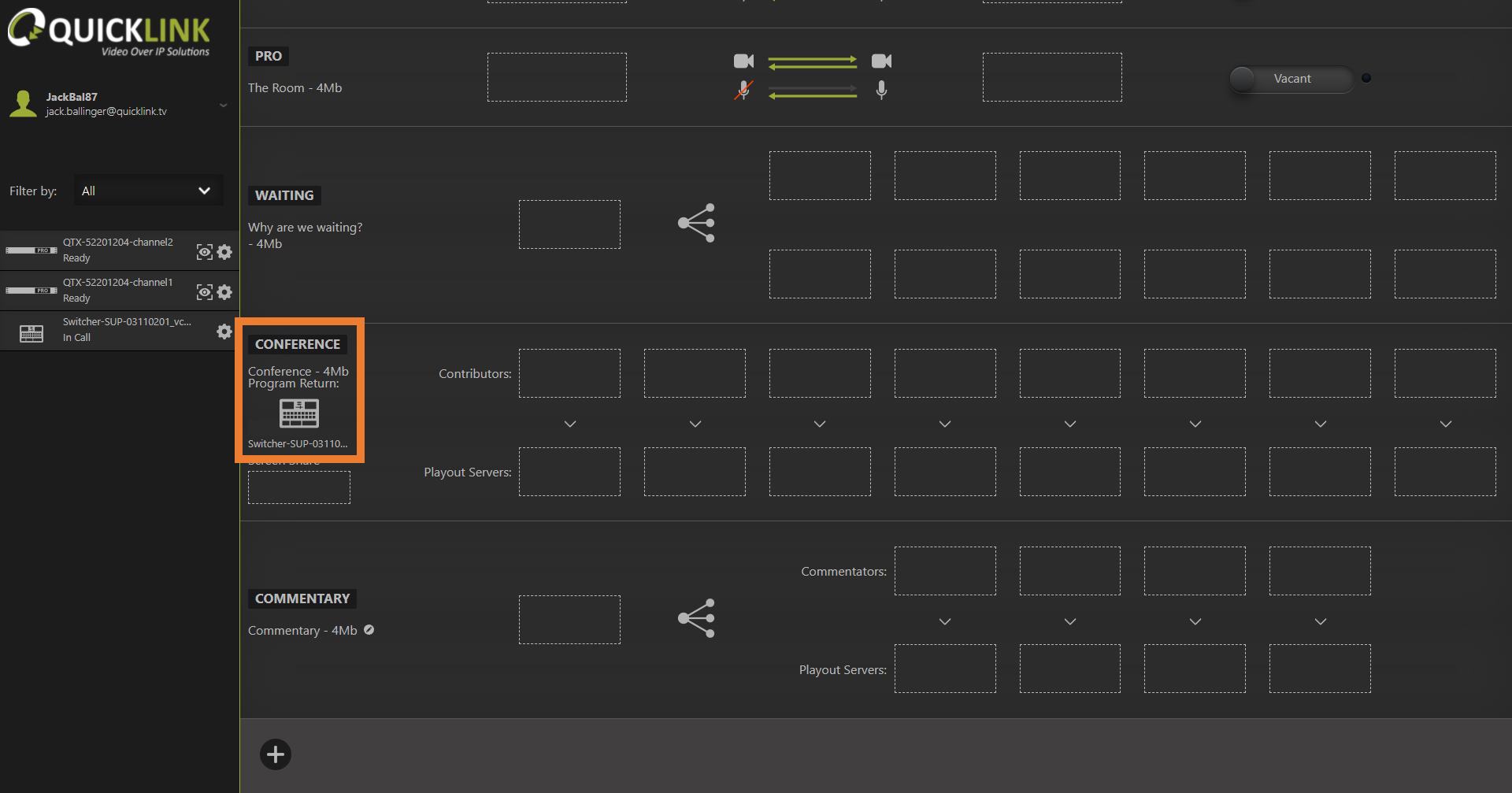 If you're sending it to the Waiting Room, the same workflow applies. Just make sure your settings are correct for your workflow and that the return is started. Stop it again once you're finished.