Using Cre8 you can easily create your own customised Templates. Custom Templates can be completely tuned to meet your production requirements, and once created can be rolled out to quickly build up your productions.
To create a custom template, within a scene click Add Source.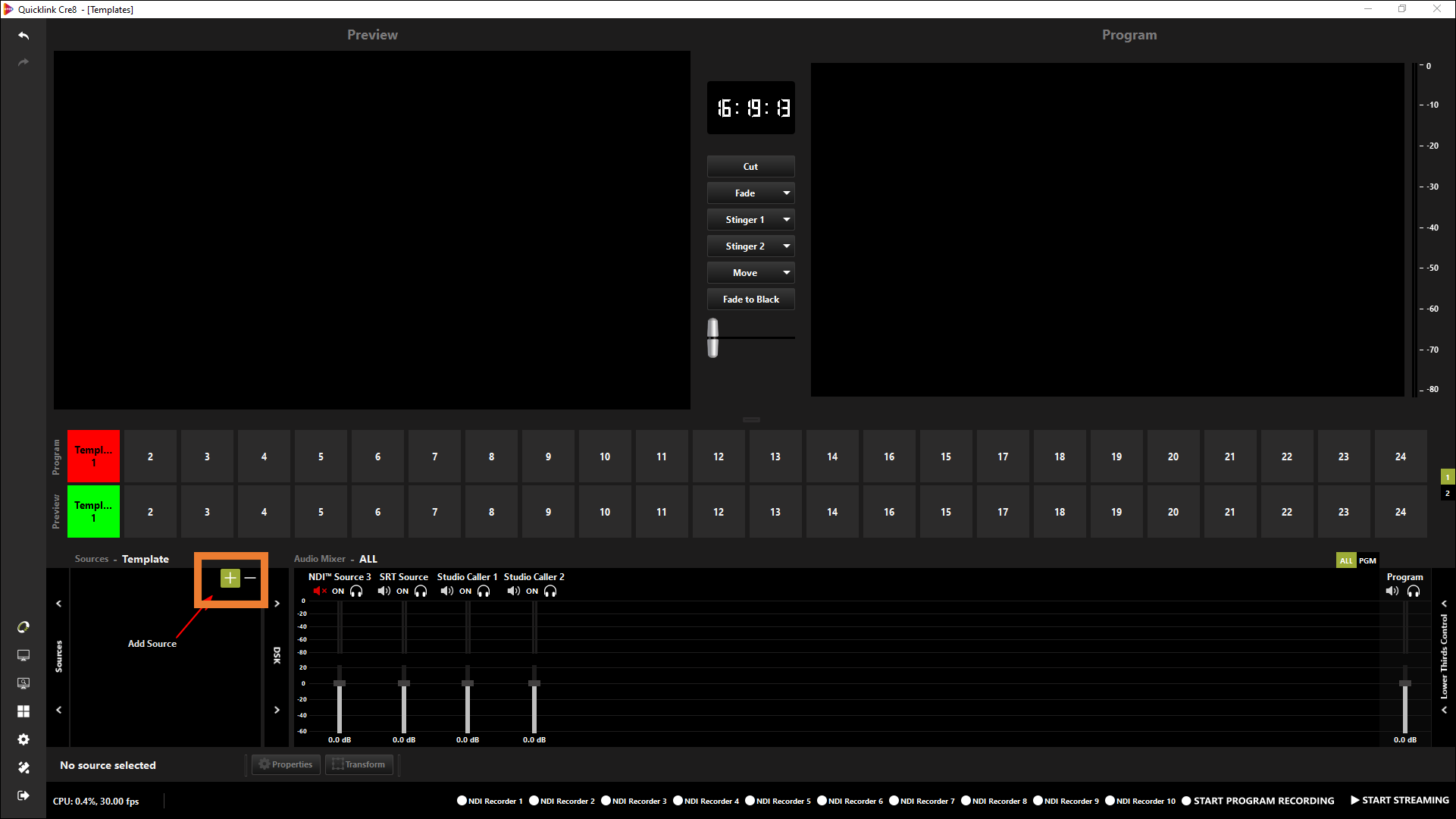 From the Add Source window, locate and select Template from the Sources dropdown menu and then click Add Source.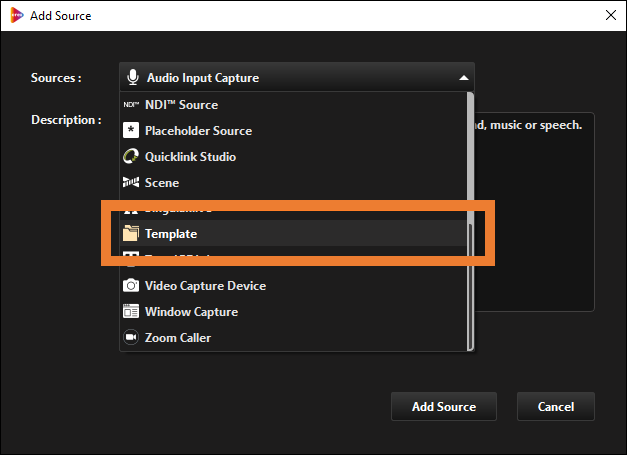 Next, select Blank from the Template List. Click OK.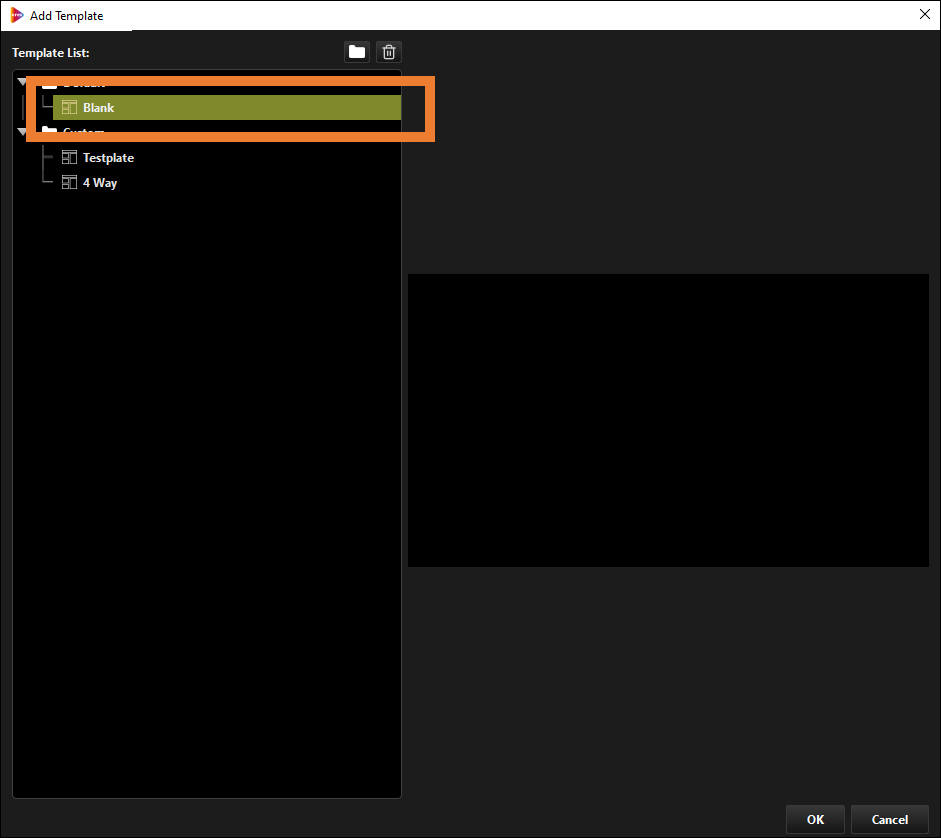 A Template source will now appear within your scene. Next, create your template by adding Placeholder sources. This can be achieved by selecting Add Source > Placeholder Source and clicking Add Source.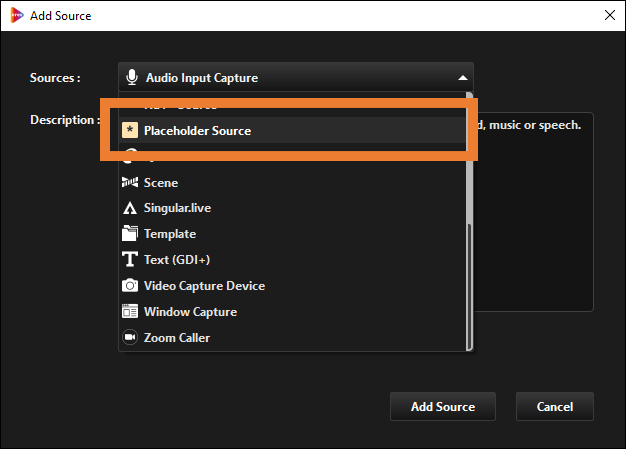 Select your first Placeholder. Click OK. From this window you can also select the

icon to create a custom Placeholder.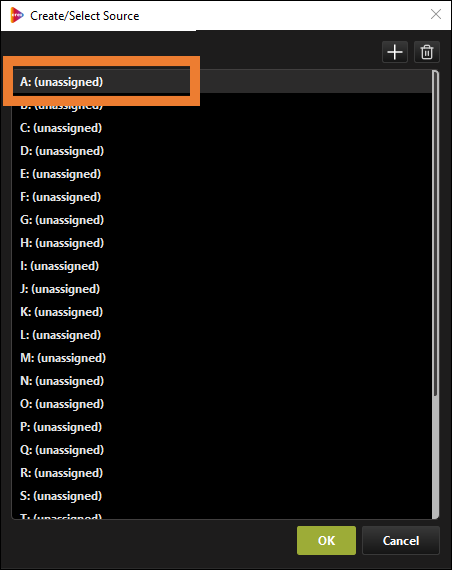 You'll see your first Placeholder added to your scene. Move it to within the Template folder in the Sources section by click and dragging the Placeholder.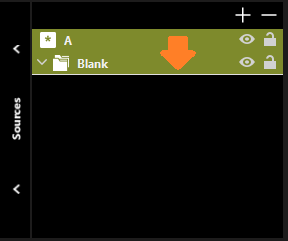 Build the rest of your Template using Placeholders and other sources if required.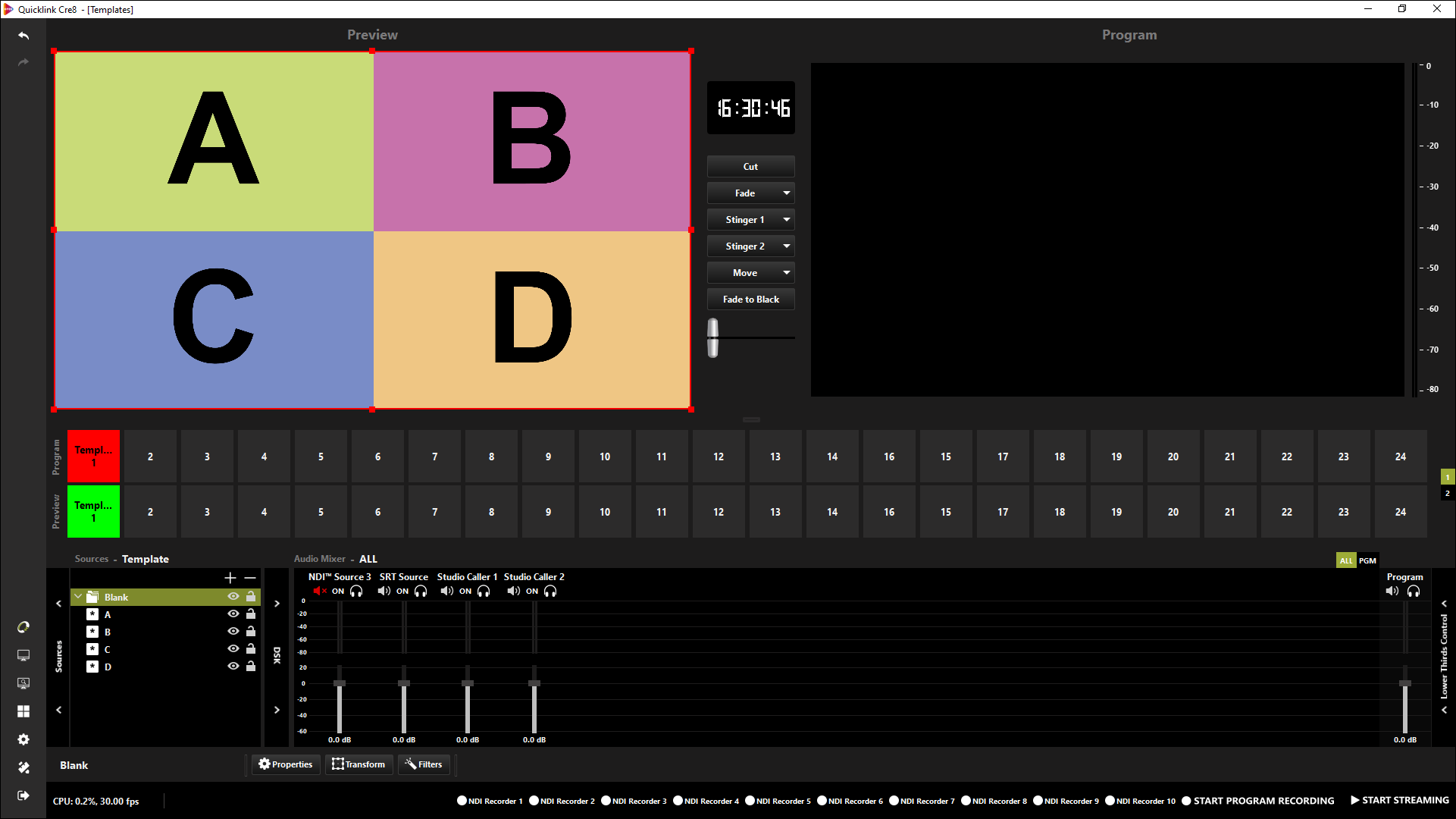 When you have finished creating your Template, right-click on the Blank folder source and select Save as Template.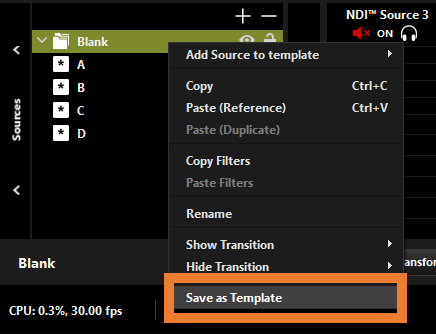 Give your Template a name and click OK.

You have now successfully created your custom Template. Your new Template will now be available from within the Custom folder when adding a Templates source.