Image masks are a very simple and easy way to add a bit of value to your productions. There are a number of resources online with free masks to get you started and there's also plenty of ways you can make them for yourself once you get the hang of it.
Once you have your masks, open Cre8. Select the device/input you would like to add a mask to, then click the Filters button.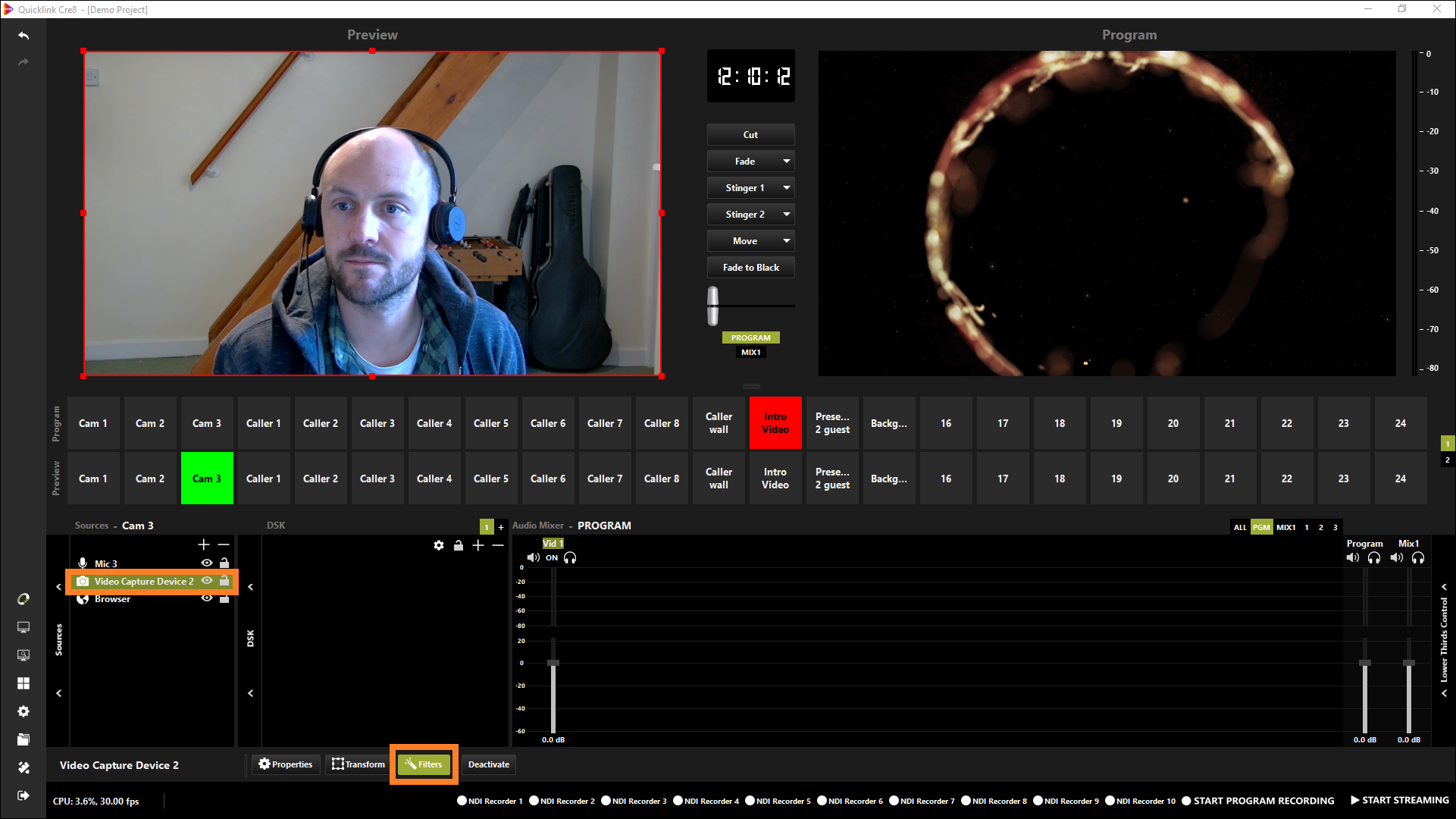 The Filters window will open. Right-click within the Effect Filter section, click Add and then Image Mask/Blend.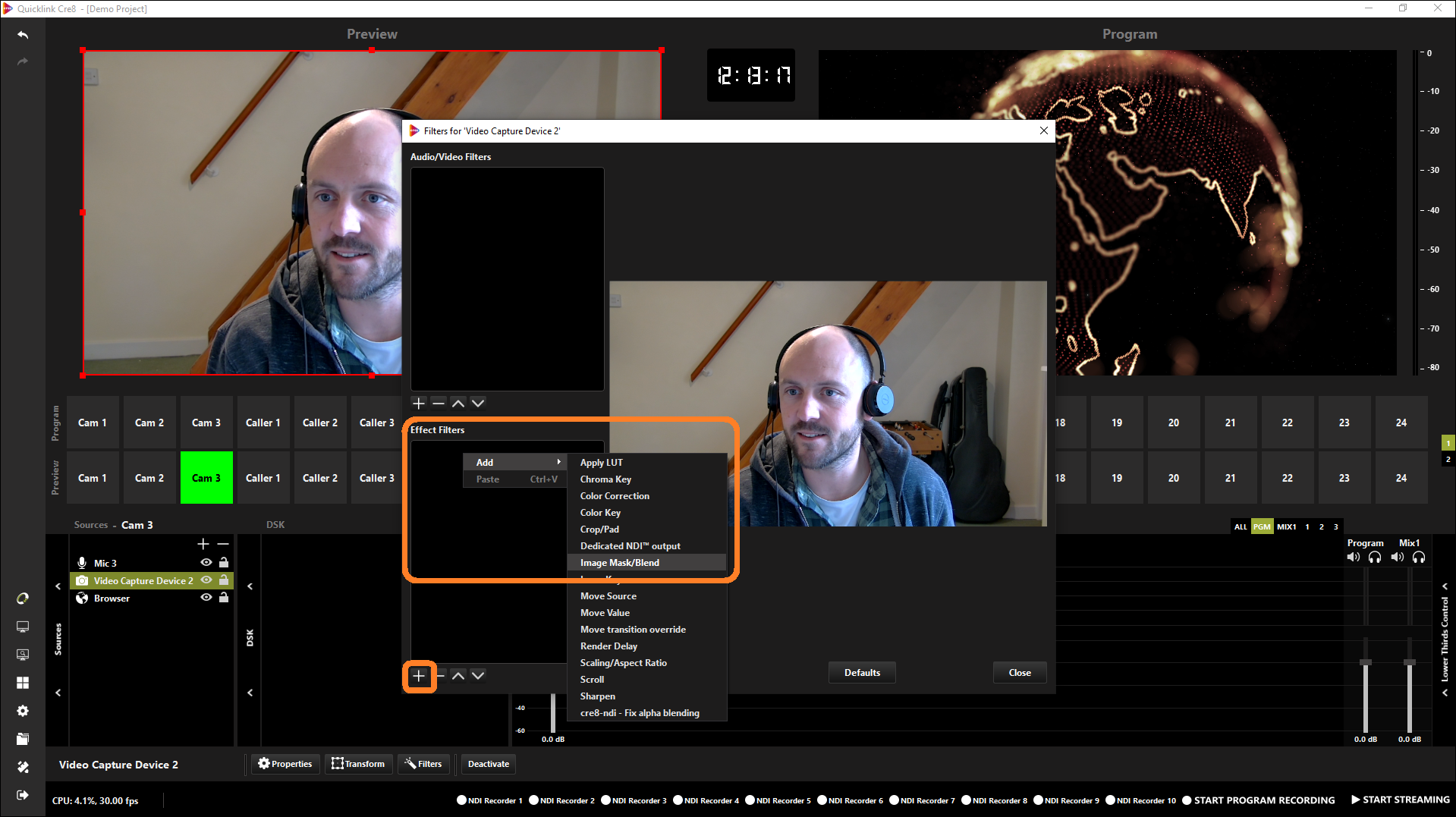 Give the effect a name if you wish. This is useful if you're applying multiple masks to a device/input, Click OK.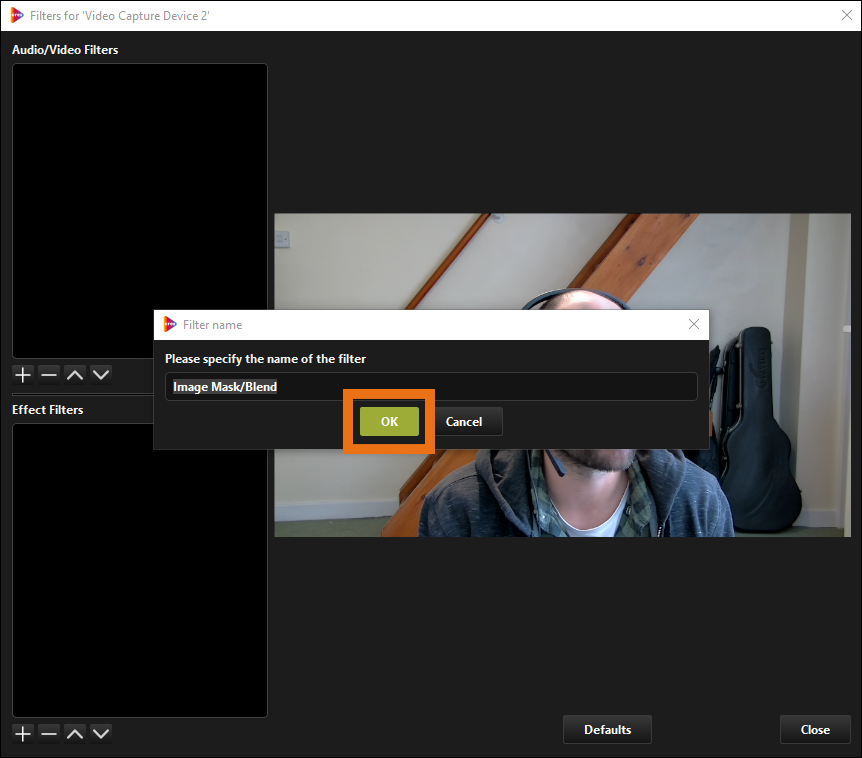 In the Path option, click Browse.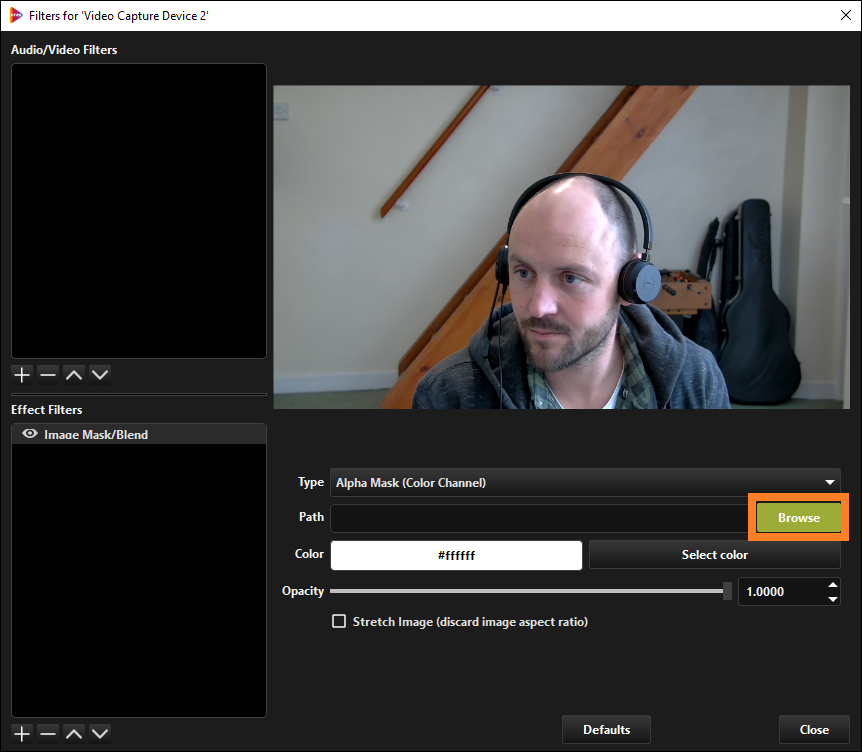 Locate and select the mask you would like to use.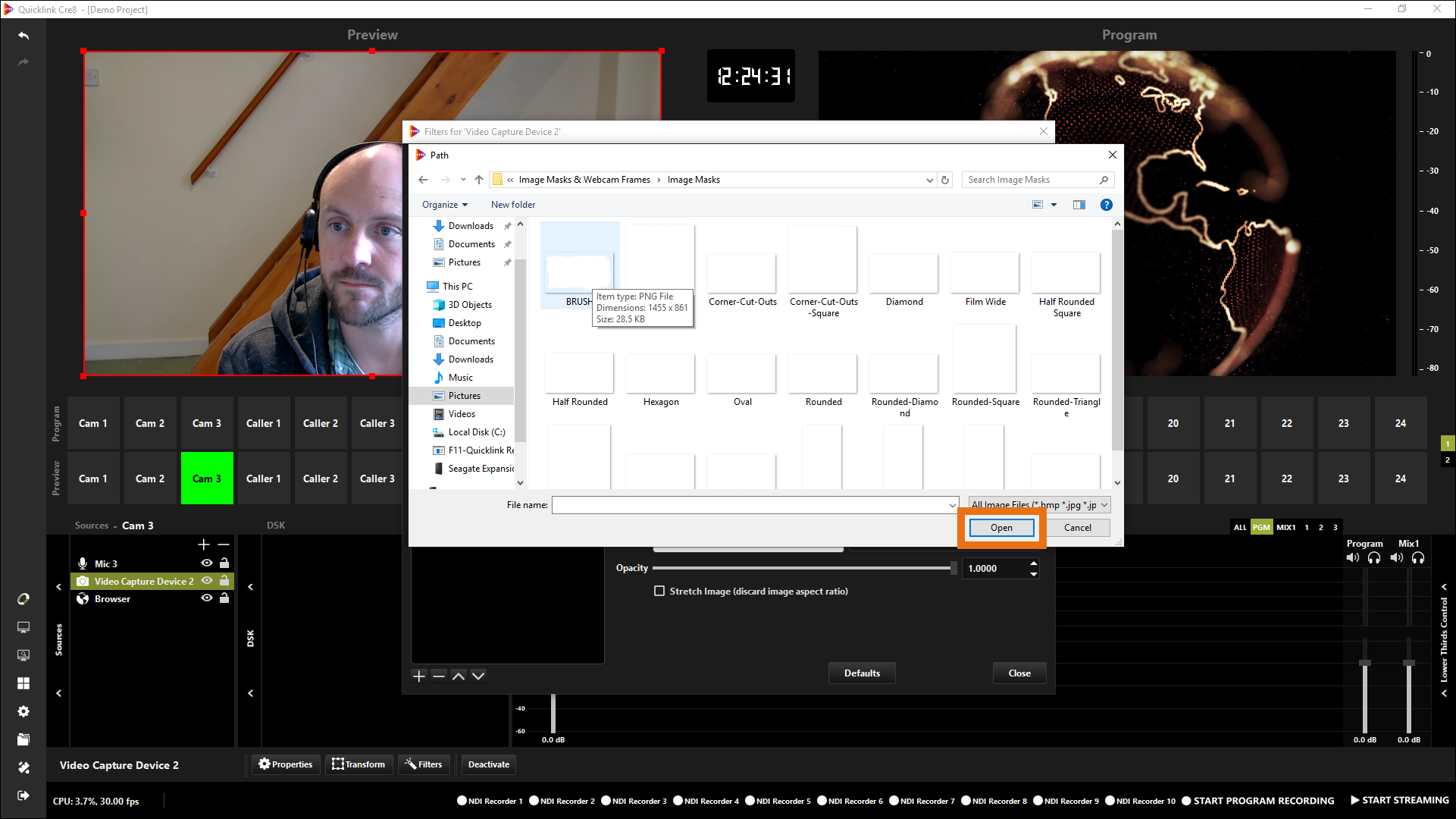 Depending on the style of mask, change the Type to Alpha Mask (Alpha Channel) in order to apply it. You will see your mask take effect within the preview.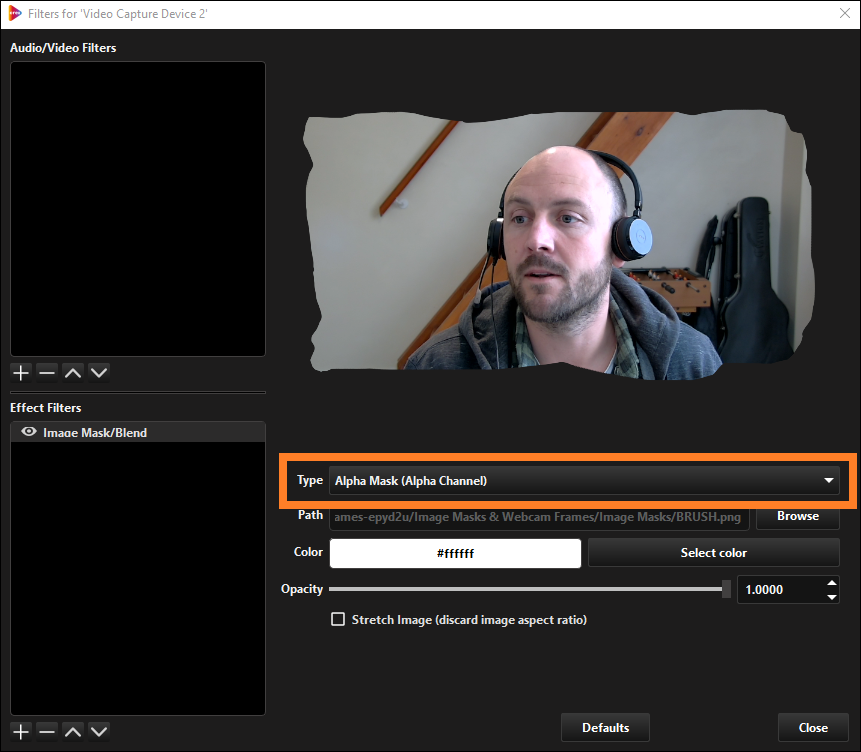 From this window you can also change the colour and opacity of your mask. Once you're happy with your mask, click Close.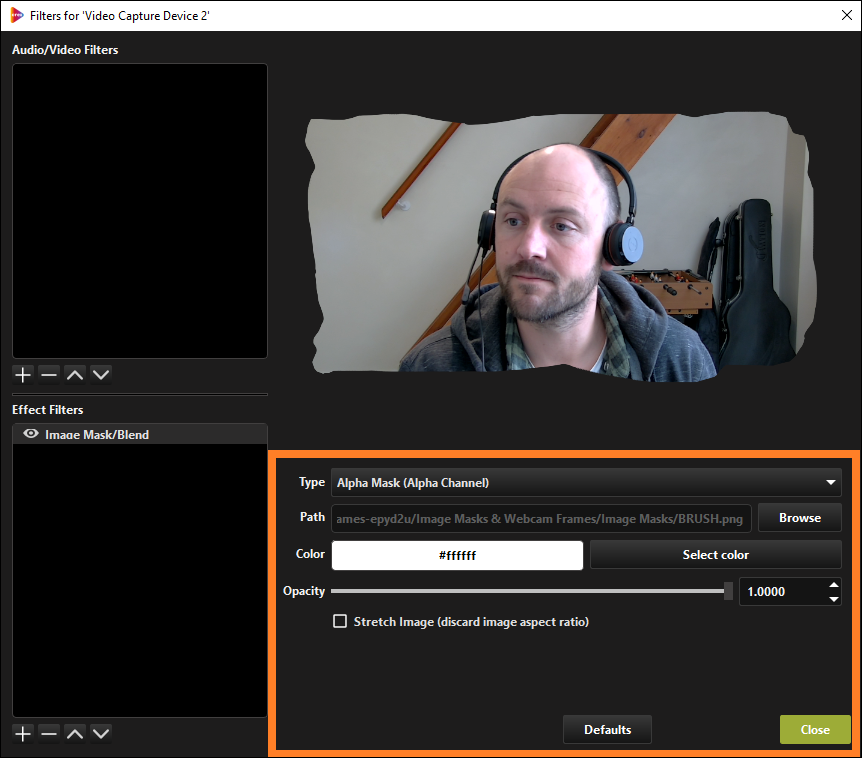 Your mask has now been added, and you can transform and position into your production.