Please note, Stream Delay is available in Quicklink Cre8 version 1.5 onwards.
It is very easy to add delay to a stream using Quicklink Cre8, which can be used for a number of different reasons.
To configure a delay in Quicklink Cre8, open the Settings window by clicking the

icon.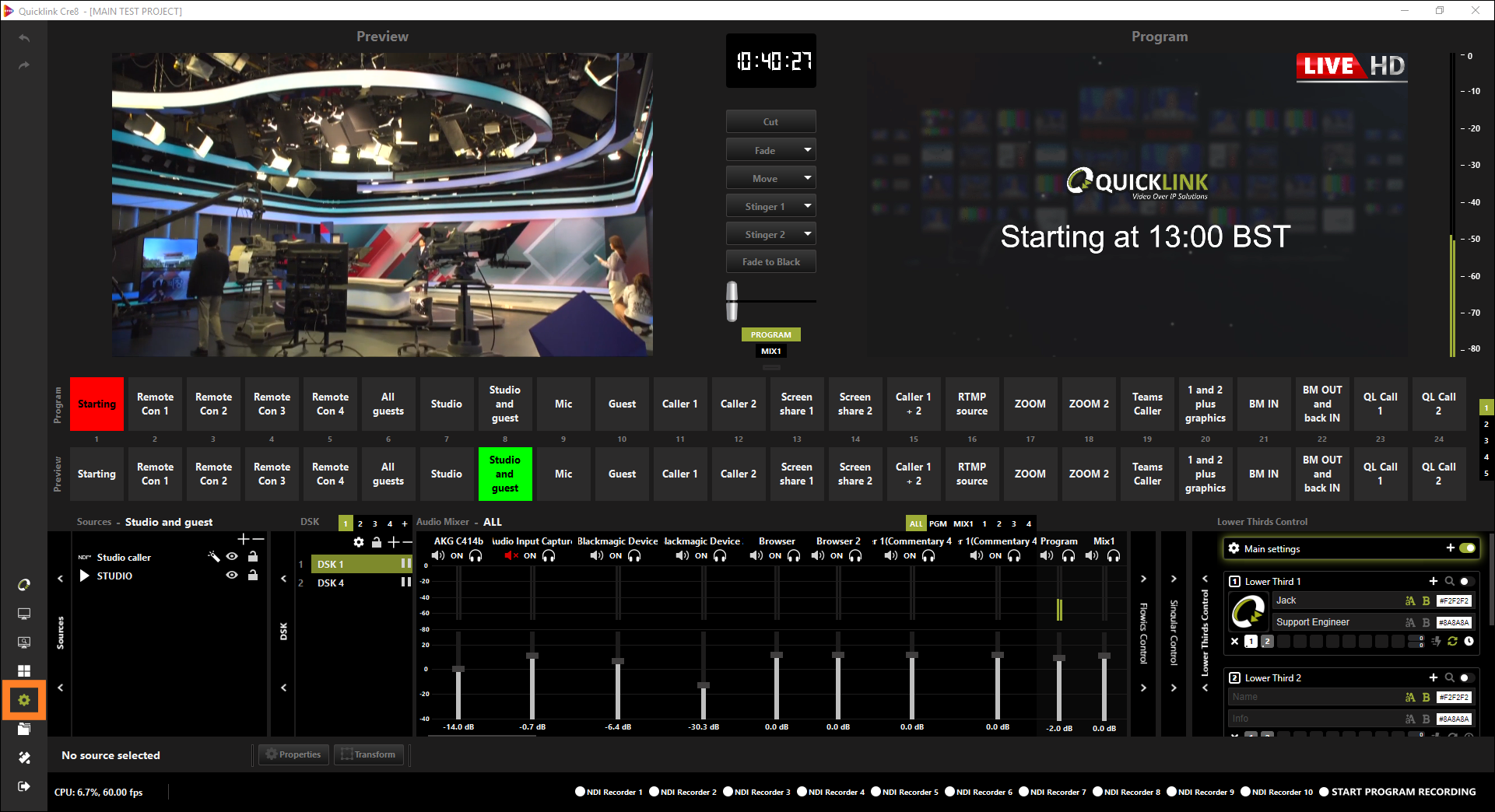 Ensure the Stream tab is selected.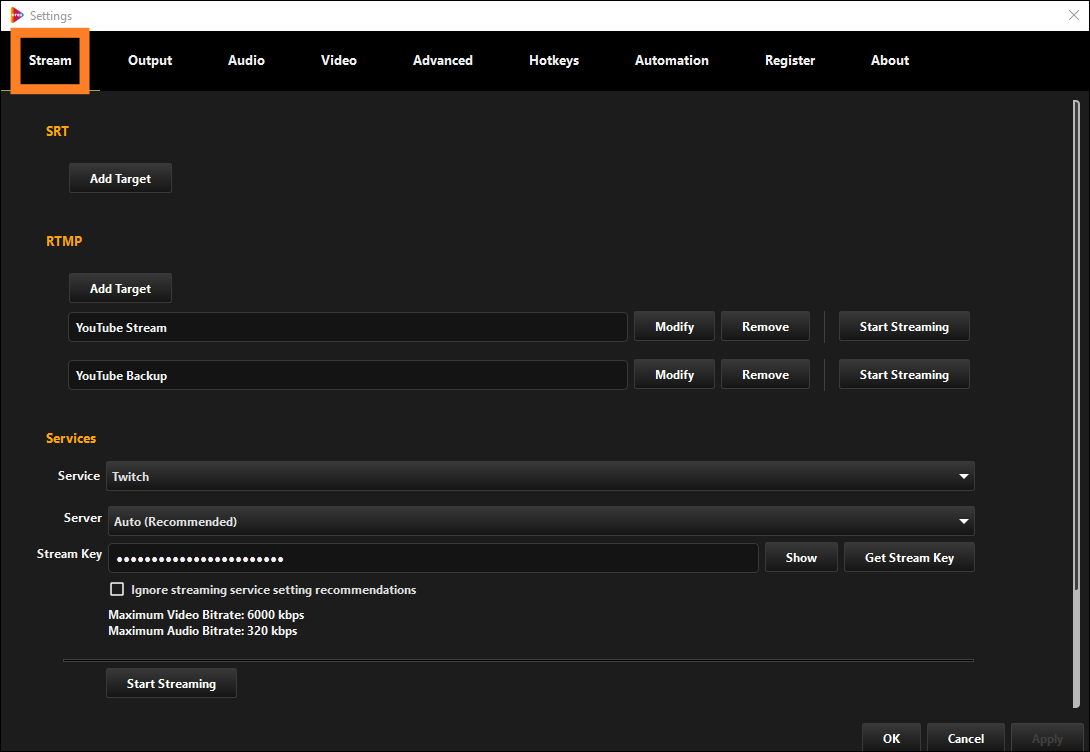 Scroll to bottom of the tab until you see see Stream Delay.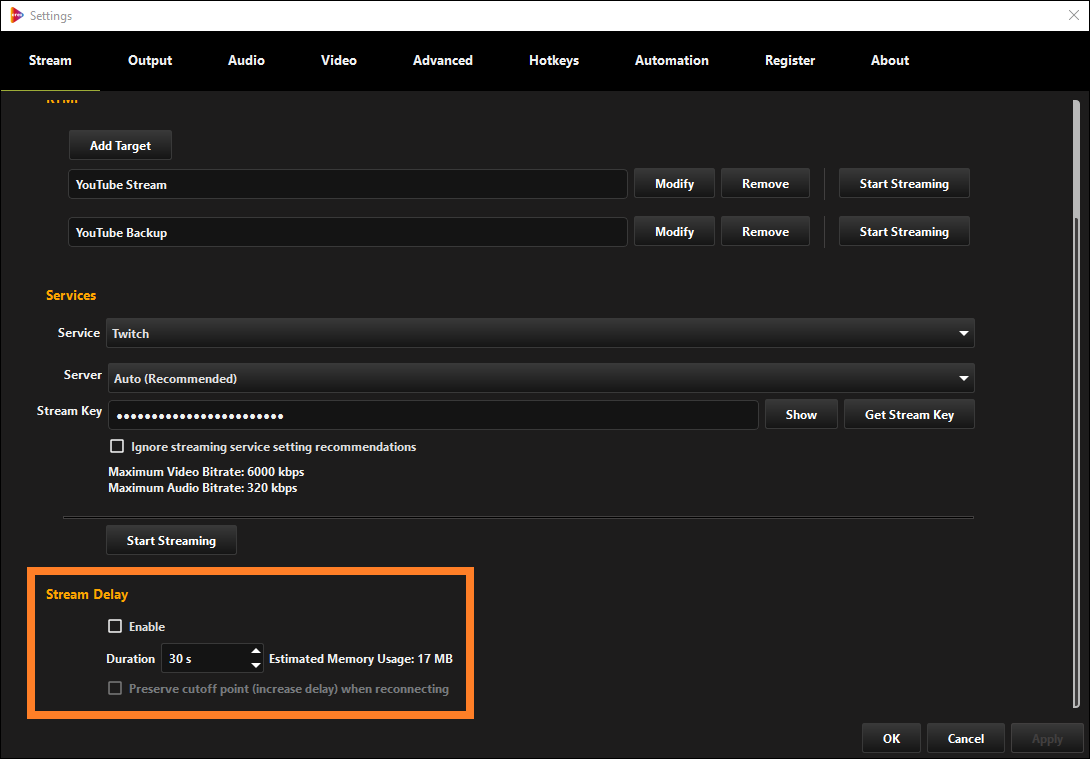 Click Enable to turn on Stream Delay.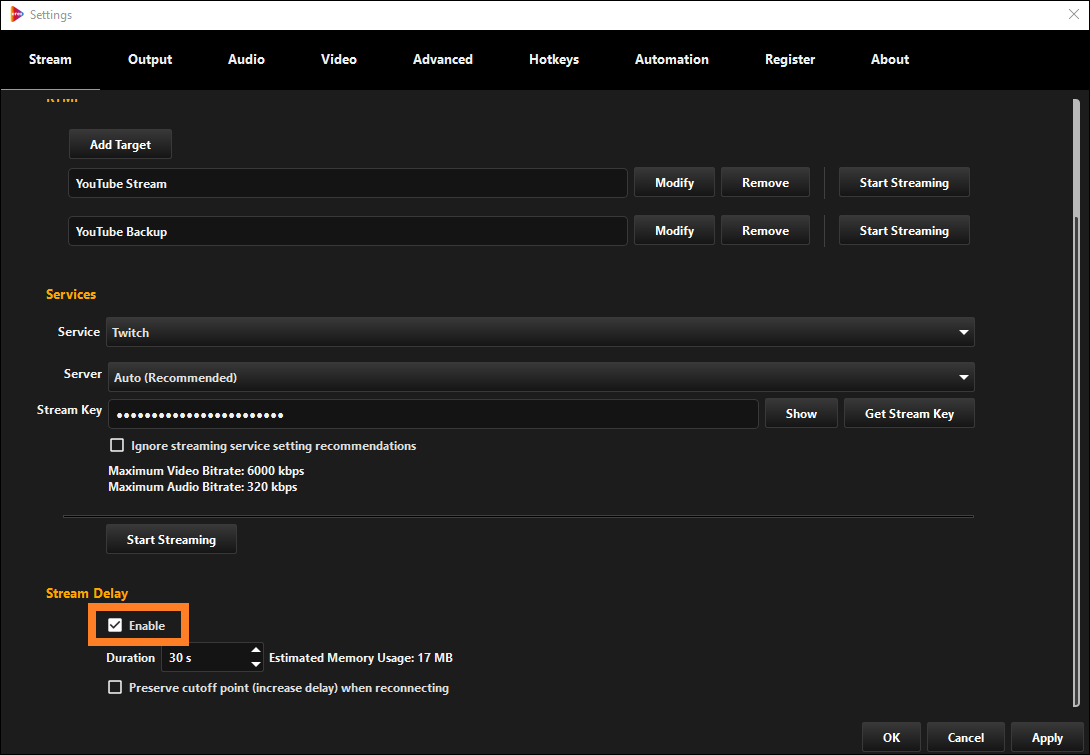 Next, set the Duration of the delay in seconds. The maximum allowed delay is 1800 seconds (30 minutes). When setting your delay, please consider that the delay uses memory as the information is basically stored up before then being pushed to the encoder. Therefore, the longer you set the delay the more memory you will be using. The estimated memory usage will be calculated as the delay is set.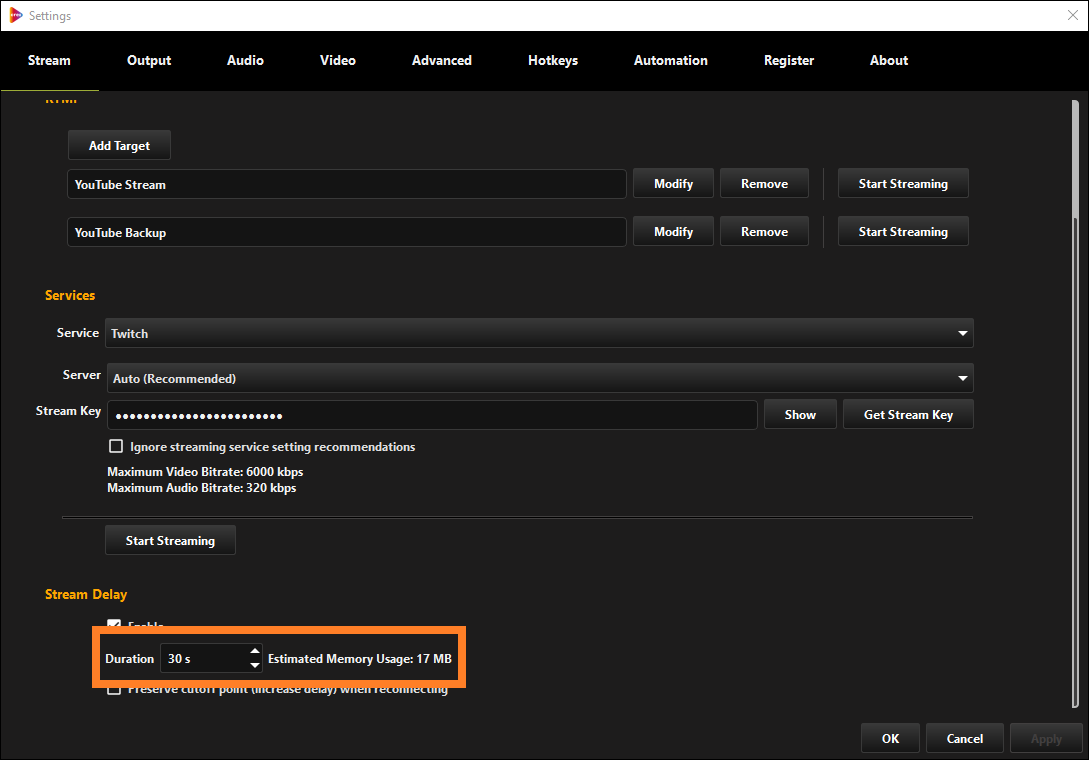 The Preserve cutoff point (increase delay) when reconnecting option allows you to select whether you would like the delay to be applied again after a disconnection or whether the stream starts up again instantly.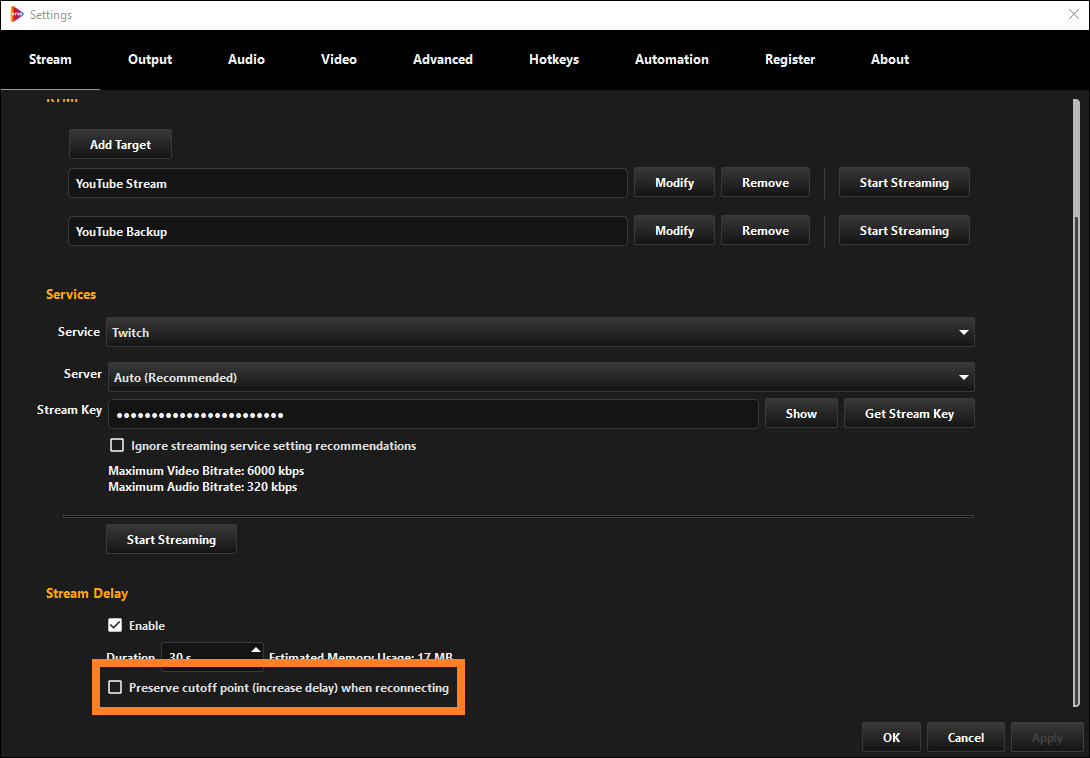 Once happy with your delay settings click Apply.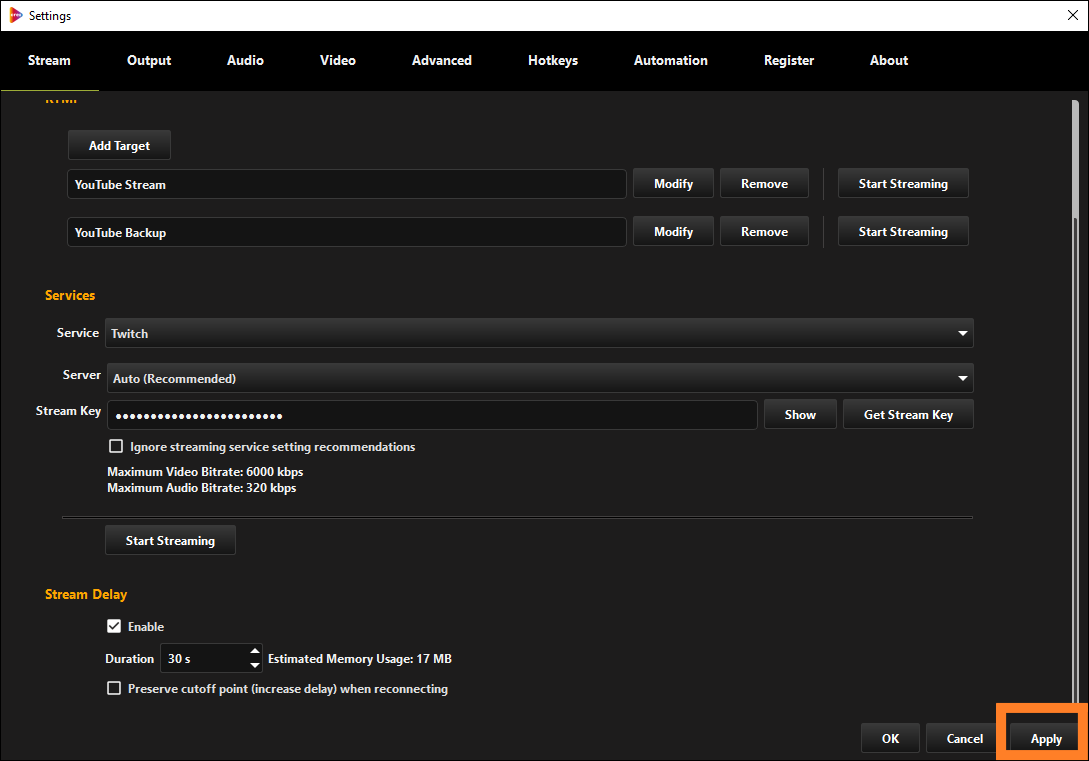 All that's left to do now is start streaming! For more information on setting up your streams please see the Streaming, Recording and Outputs section of the Knowledge Base.
Once you have your streams setup, click start streaming.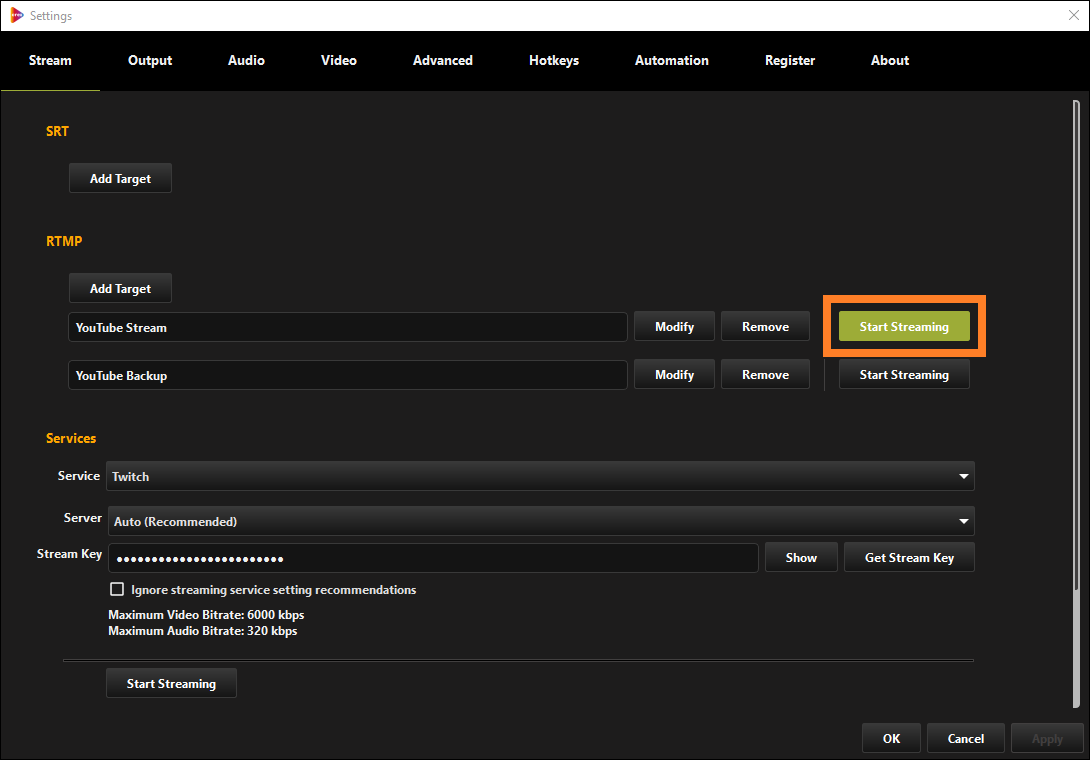 Once started you'll notice that your stream information will appear as Connecting as a result of the configured delay.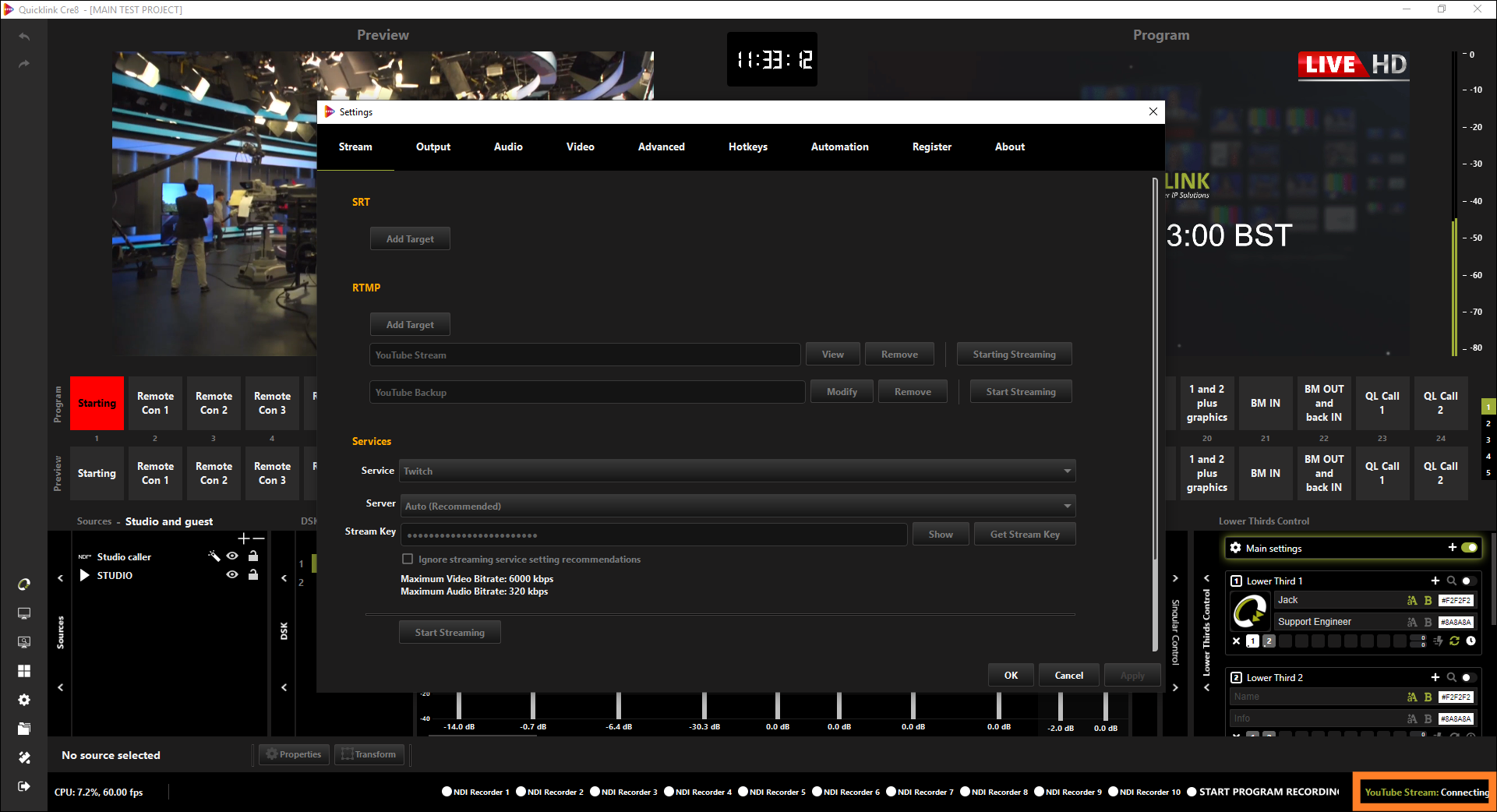 Once the delay time confirmed has elapsed, a timer will appear to indicate that the stream is live.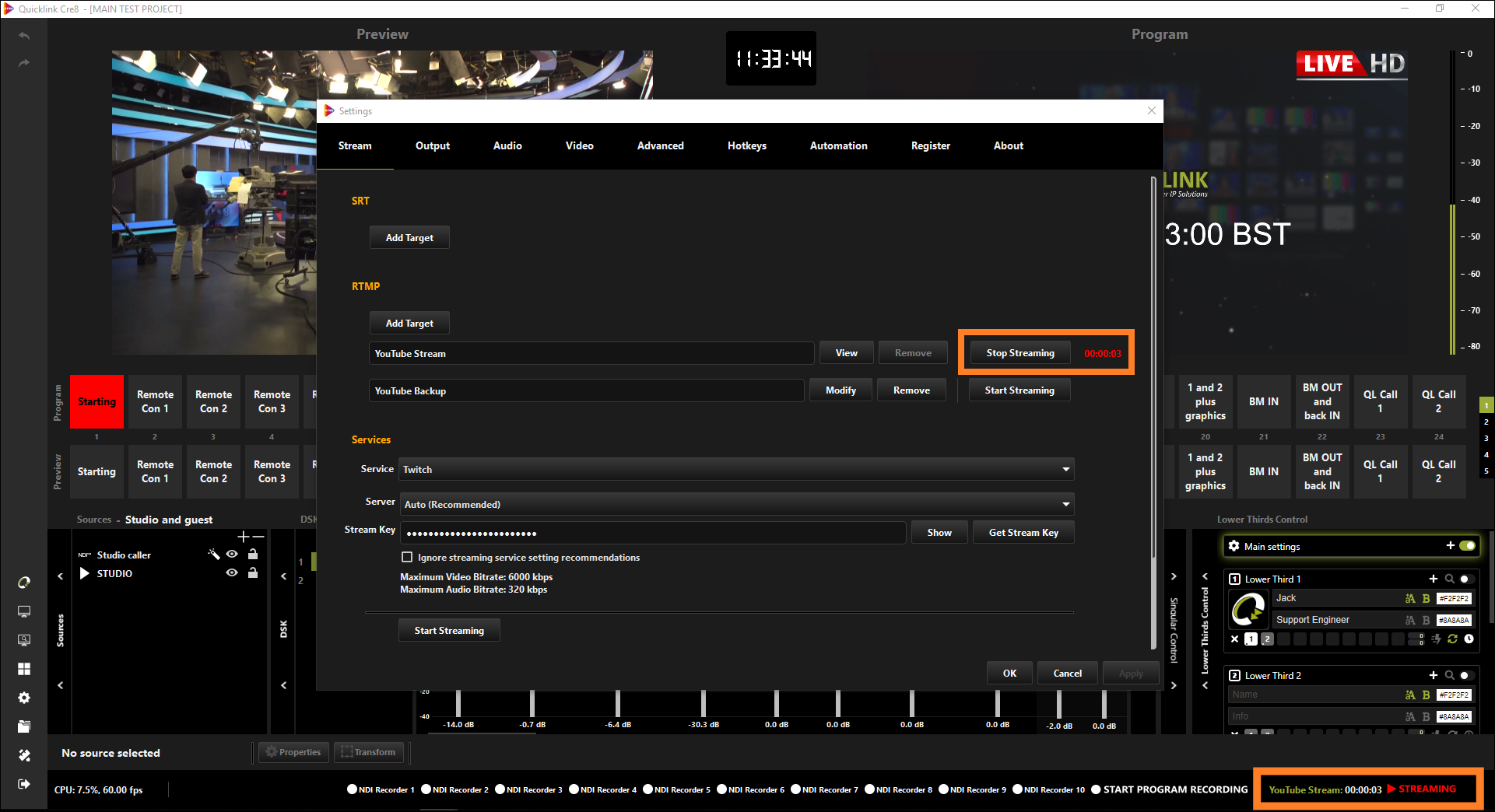 Once you're finished, click Stop Streaming.