Mixes within Cre8 allow you to set up 9 separate program outputs, all of which can be operated at the same time as your main Program output. This feature is perfect for a scenario where you're streaming a hybrid event, where you have a studio set, with remote callers on a wall behind your presenter as well was multiple comfort monitors around the studio. These can all be actively switched between your available scenes, doing the job of multiple switchers within a single interface.
To activate and configure, open the settings window by clicking the

icon within Cre8.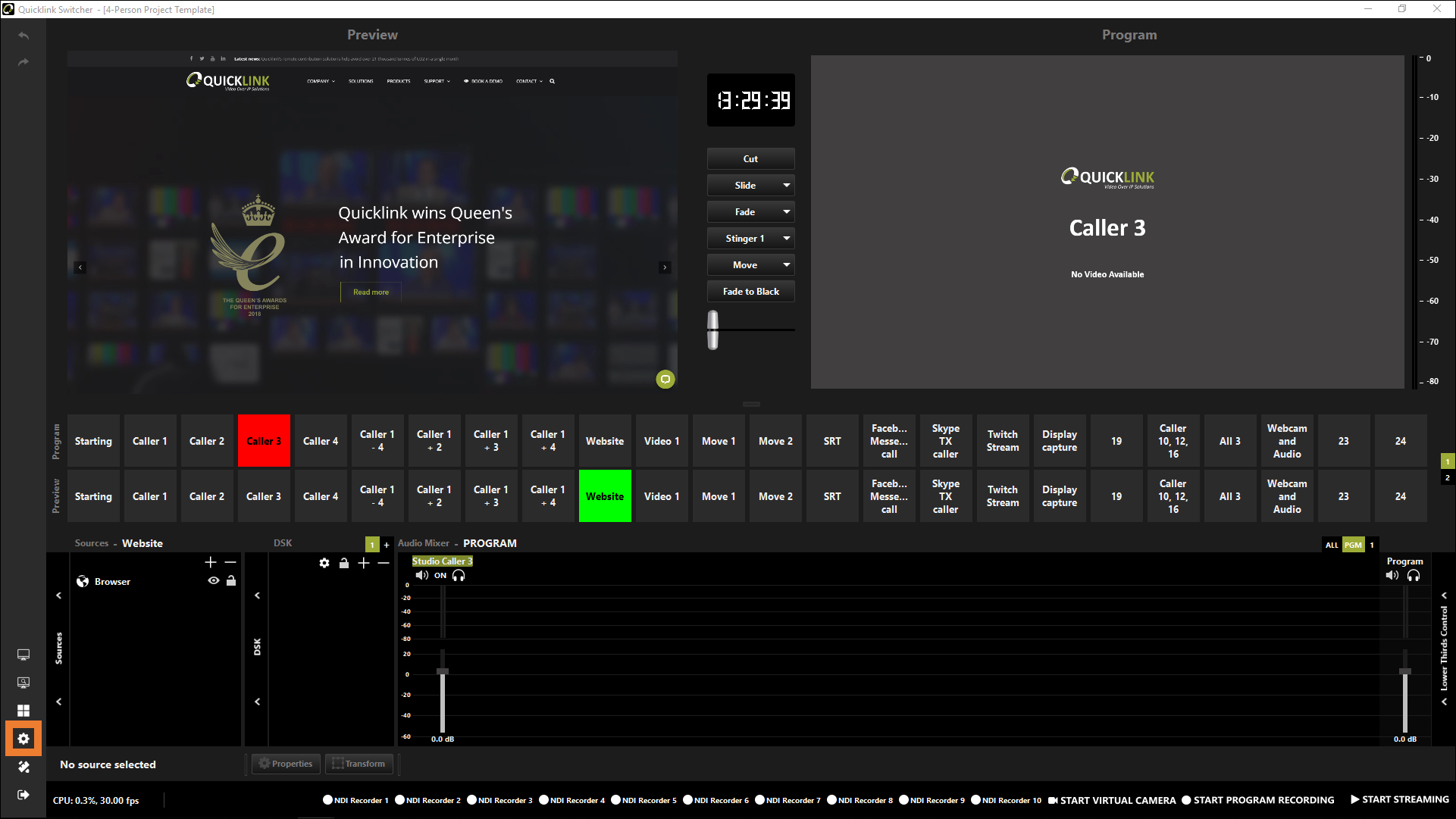 Select the Advanced tab.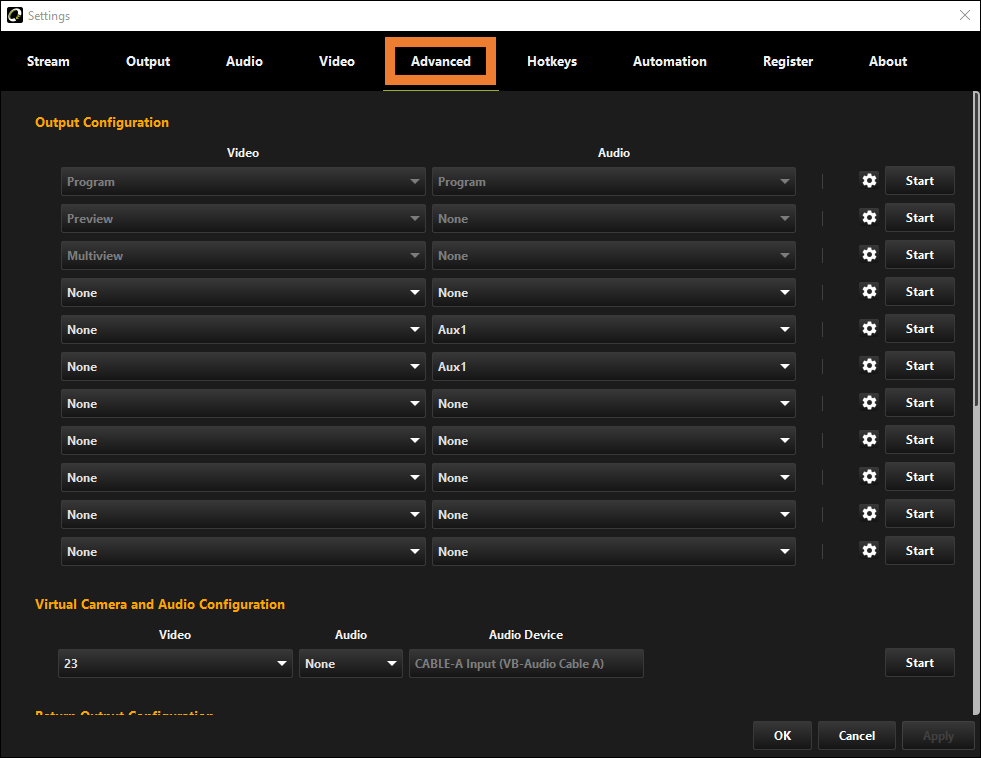 Navigate to the Output Configuration section. To activate a Mix output, select the appropriate Mix from the Video dropdown.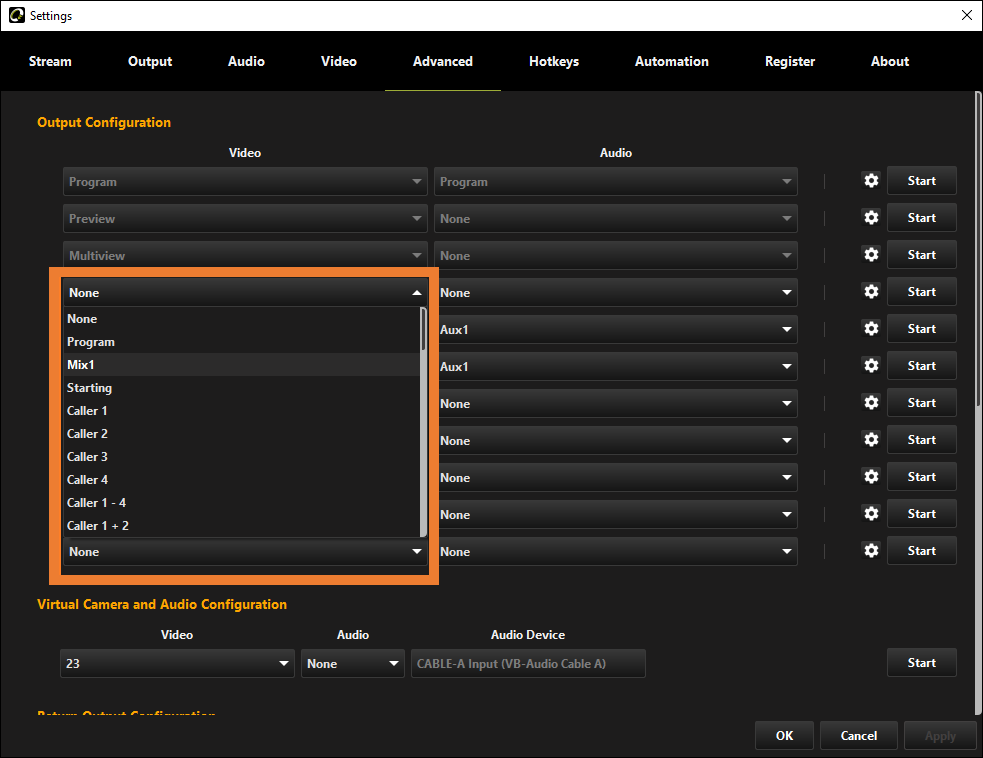 With a Mix video selected, you can then select the corresponding Mix audio. You can also choose to send Program or an Aux as your audio out.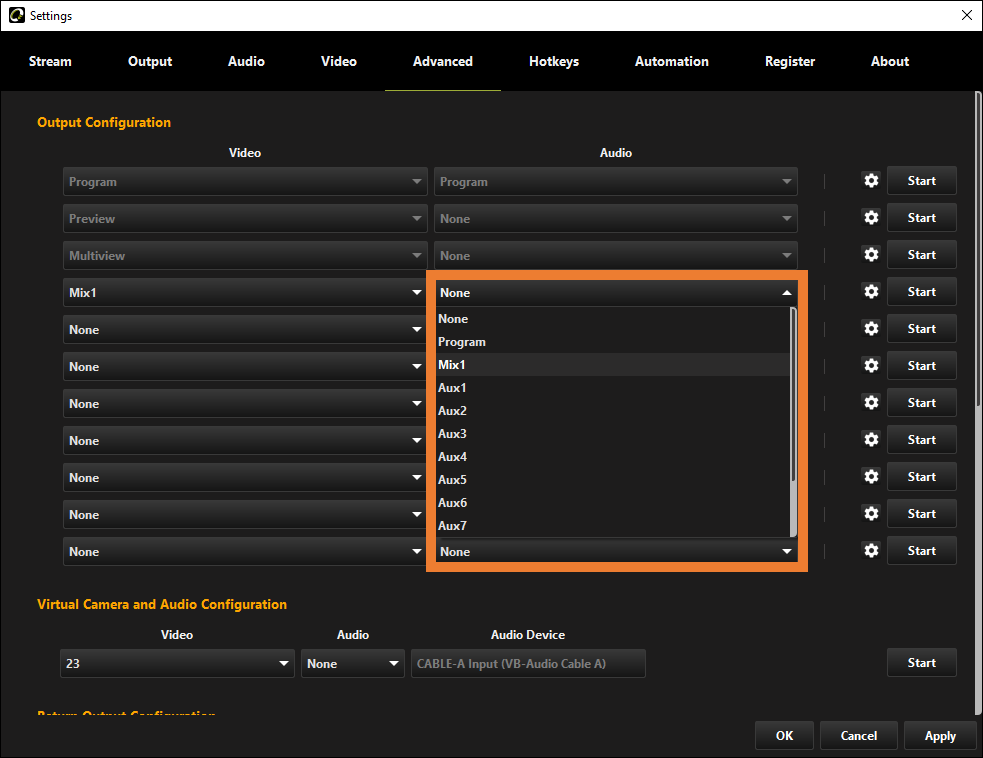 Click on the

icon to choose how you would like to output the Mix. Here you can select a physical output, such as via a Blackmagic card. From this window you can also enable NDI output.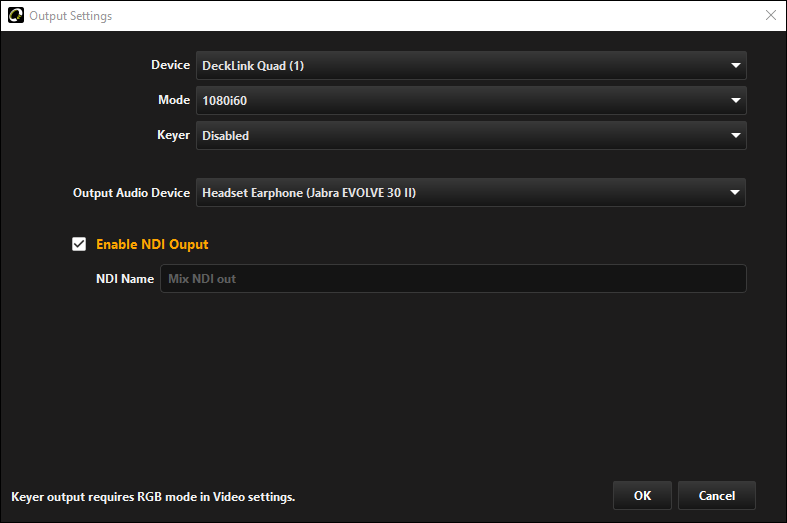 Once you've configured your output settings, press OK.
To start the Mix, press Start next to the relevant Mix. The button alongside will now appear green to show the Mix running.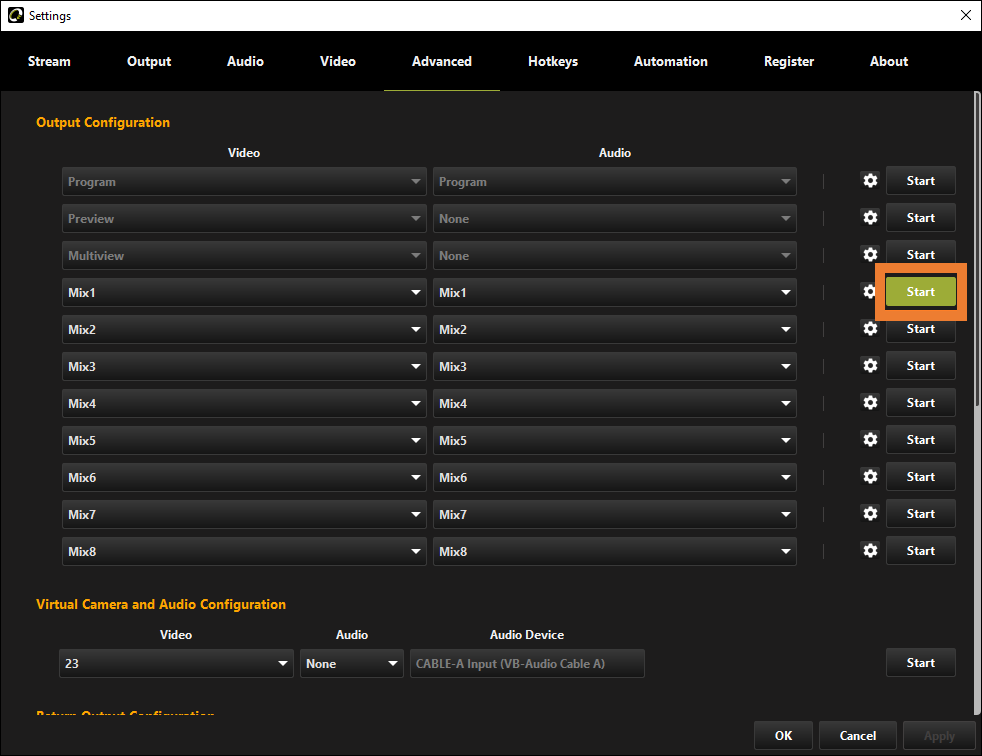 Returning to your main Cre8 interface, you will now see your Mix as an output option.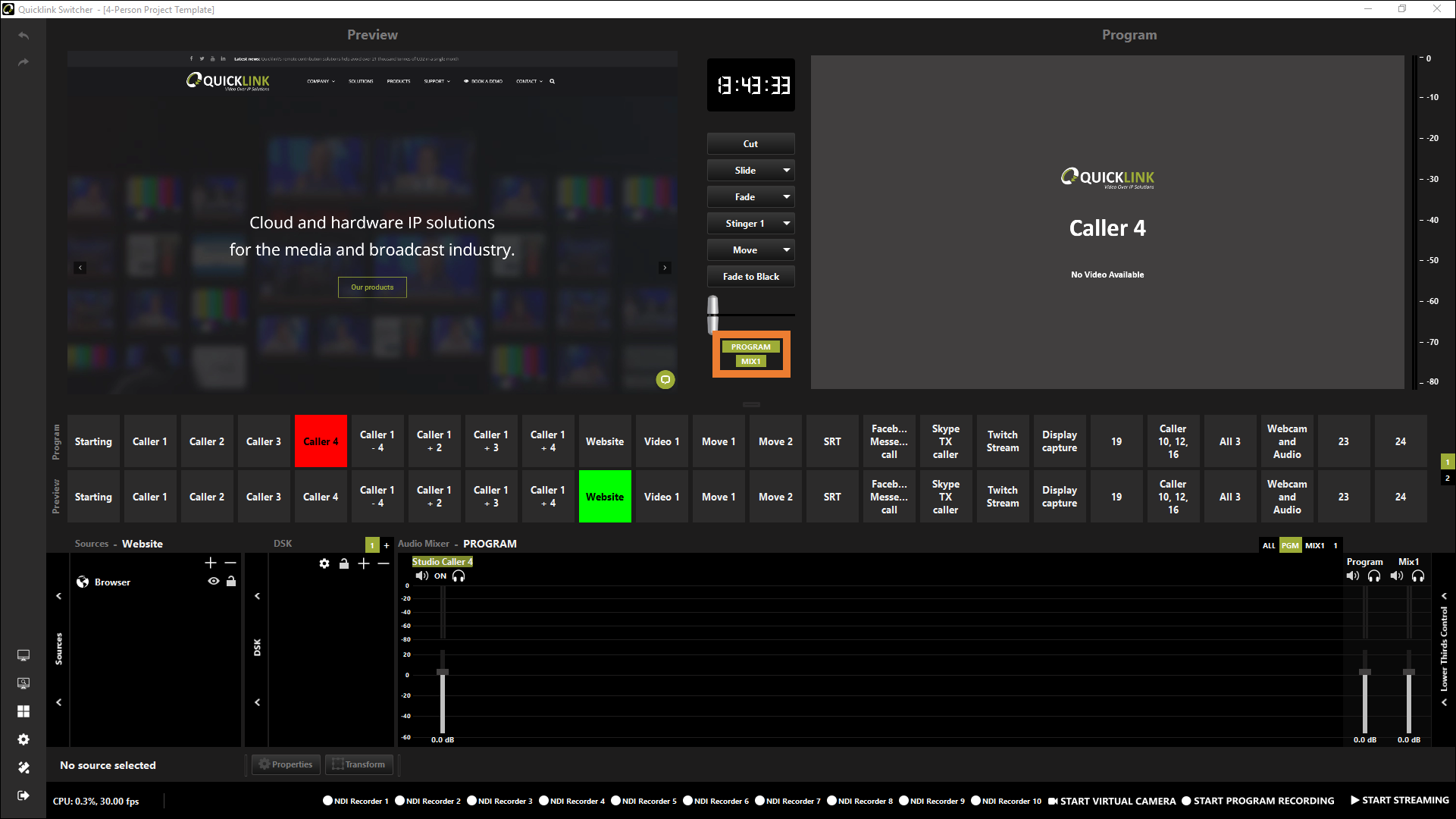 Click on the Mix to operate that one instead of the Program output. The Mix can be operated just like the Program. Please note that only a Cut transition will work on Mix outputs.
You can have up to 8 mixes and when they are all active you will be able to see them all and select them from the main interface.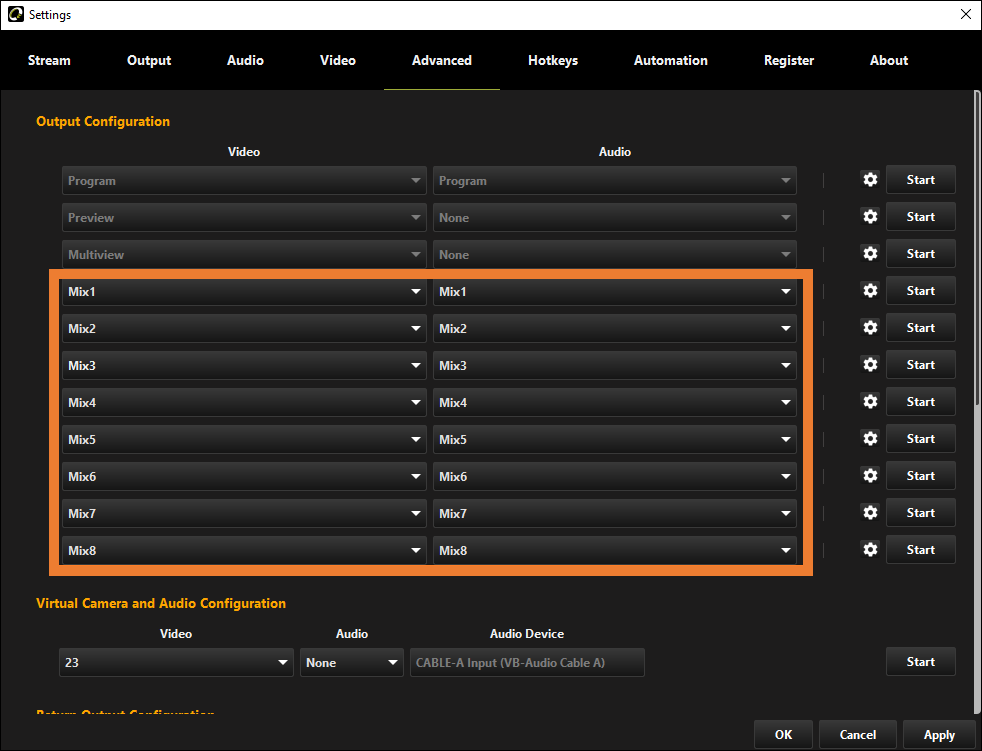 It is also possible to automate scenes across mixes. For more information on this, please refer to the Automation of scenes across mixes article.