Restream allows you to link all your various streaming destinations together and stream to each one simultaneously. This can be anything from YouTube, Facebook, LinkedIn, Twitch or any other streaming destination you can think of.
It's really handy if you wish to send one stream out of Cre8 and have it distributed to all your different channels for you. It eliminates the need to set up multiple RTMP URLs/Keys and also the ability to monitor bitrate, FPS and frame drops.
Restream has different levels of subscription. The free version allows you to 'restream' to two channels but the paid versions allow you to do many more. More information on pricing can be found here.
Once you have registered, or signed into Restream, you will be presented with the dashboard. From your homepage click Multisteam with 3rd party software.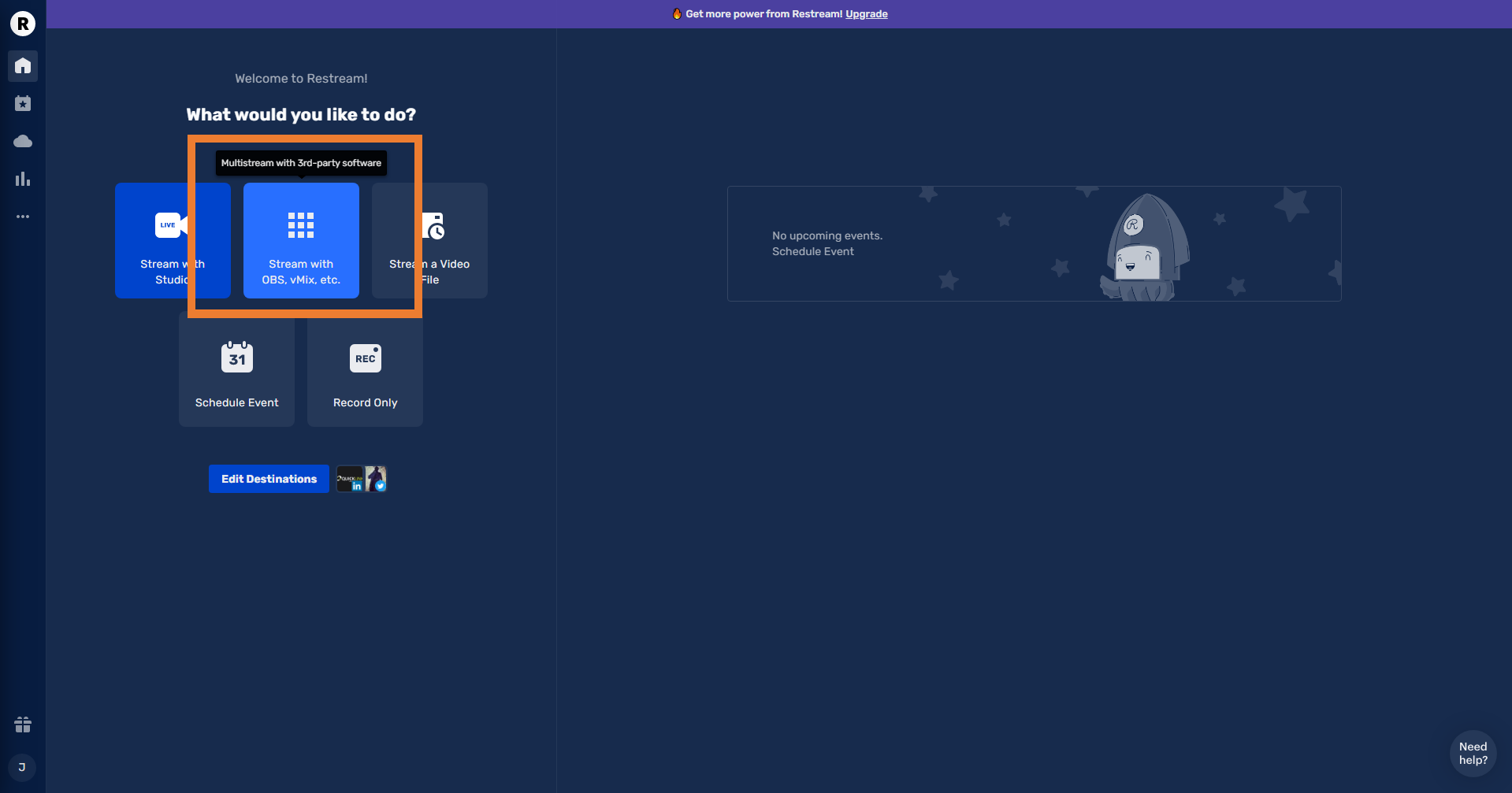 This brings you to your Encoder. From the right-hand side you can see your stream destinations. To add more destinations, click Add Channel and sign in to your other required streaming destinations.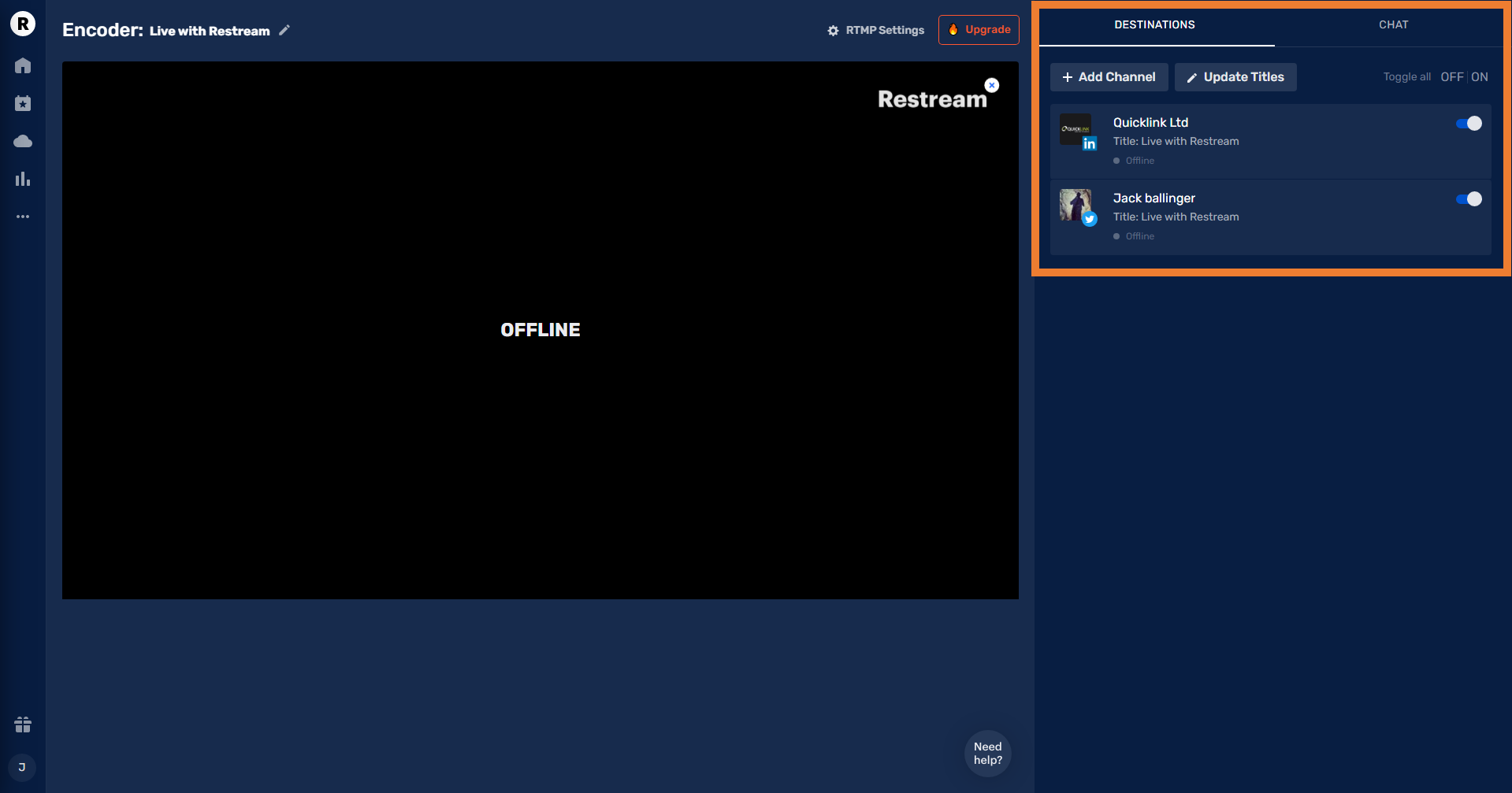 You'll see that in this example we have LinkedIn and Twitter connected but there are a number of different platforms you are able to choose from.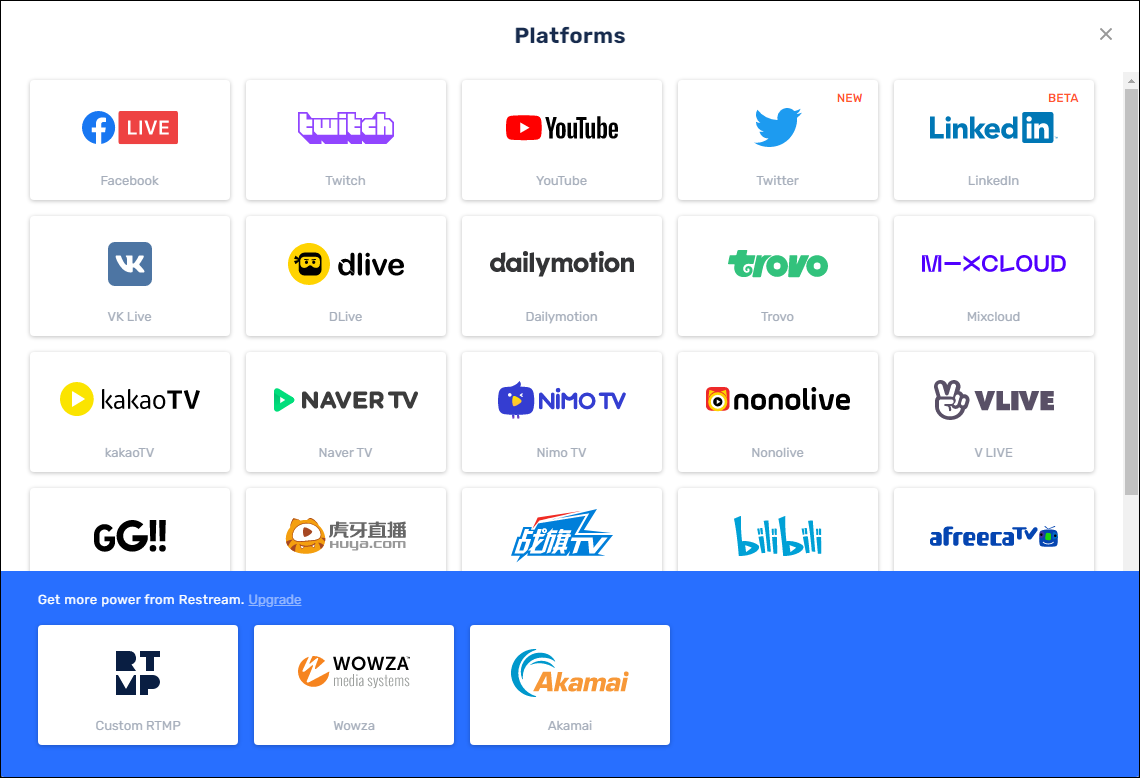 Next you'll need your RTMP URL and Key to input into Cre8. These can be found by selecting RTMP settings within your Encoder.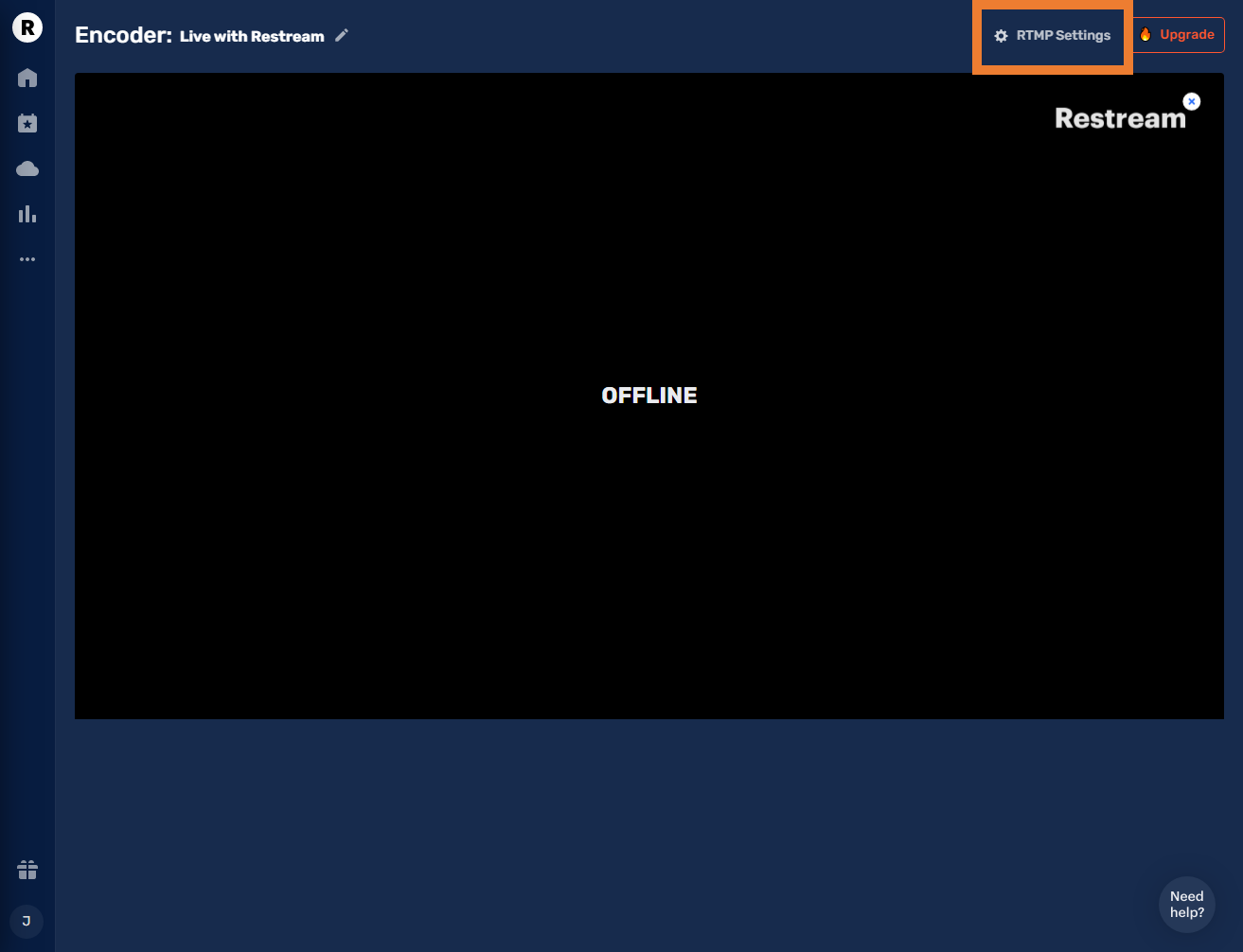 From the pop-up window, copy and make a note of the RTML URL and the Stream key.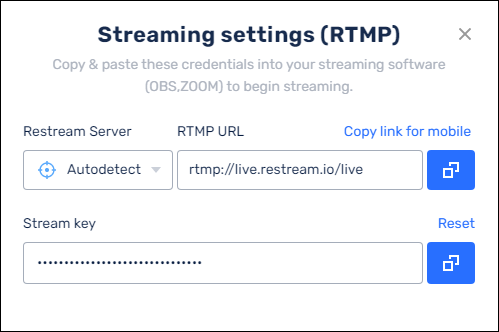 Returning to Cre8, open the Settings by selecting the cog icon in the bottom-left corner. Then, within the Stream tab, select RTMP and then click Add Target.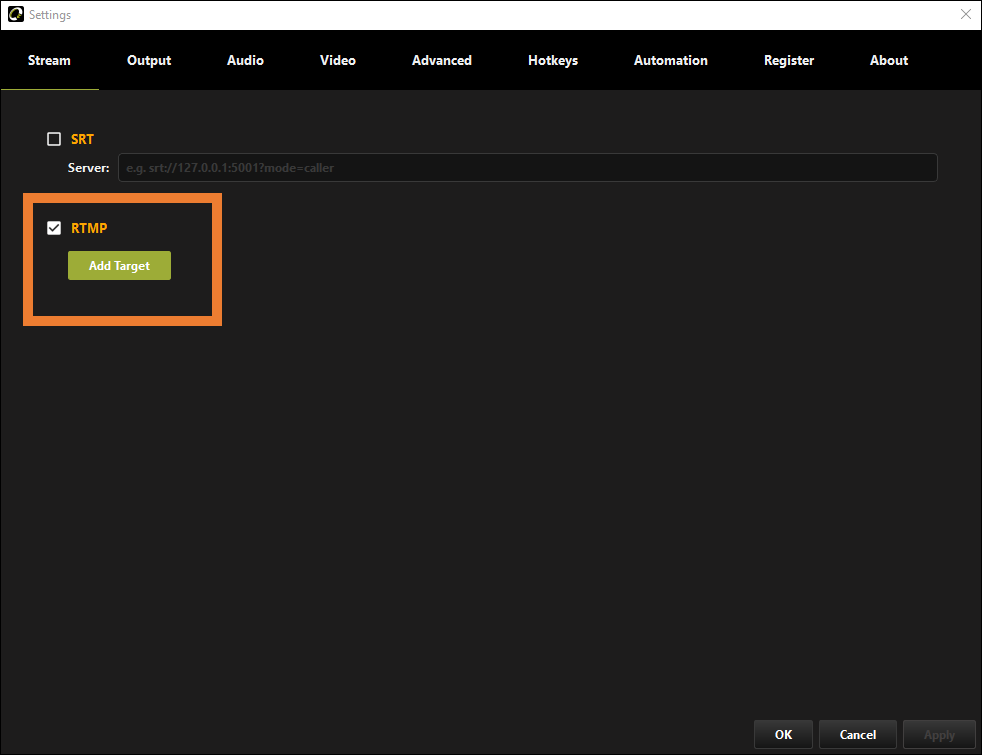 Give your stream a name (e.g. Restream) and paste in the RTMP URL and Key copied from Restream. Once entered, click OK.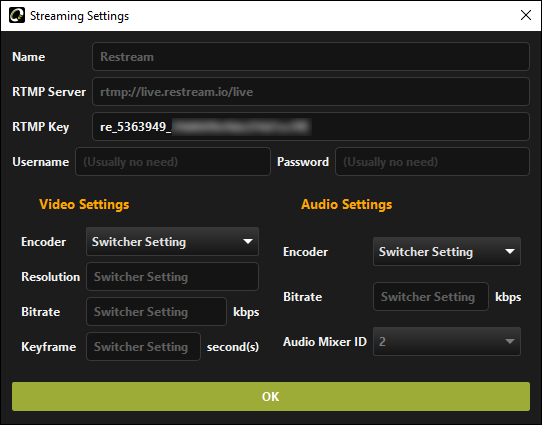 When you're ready to start streaming, click Start Streaming from the settings menu or from the bottom right-hand corner of the interface.
Once you're done, simply click Stop Streaming.